Presently, I am an Assistant Professor at Penn State University. Before joining Penn State, I lived in New York City, where I earned my Ph.D. in Sociology at the Graduate Center of the City University of New York. My dissertation research explored combat injury as a racialized production of violence. This project was completed under the direction of Patricia Clough, Lynn Chancer, and Stanley Aronowitz. Likewise, my development as a scholar was shaped by other contributors that included Jock Young and David Harvey. Their collective scholarship continues to be a source of inspiration and influence in my current work.
In terms of research, my experience transcends subdisciplines within the social sciences, where my present work encompasses quantitative and qualitative methods applied to criminology policy issues. Expertise is focused on institutions and the role they play in the social reproduction of social division, conflict, and violence. Current research aims to understand the role that firearms play in the social identity formation of college-aged youth. My work is published in Social Text, Perspectives on Politics, and The Feminist Wire, where I write about the intersections between culture, politics, and violence.
Lastly, I am qualified to serve as a media contact and am available to discuss issues that concern gun violence, firearms, and youth violence.
Why Sociology?
I feel like I've always been a sociologist. But my time spent writing war plans during my military service more or less confirmed what many people suspect but don't always see – that there is a significantly vast hidden infrastructure of violence that underlies and continues to prop up much of what we think of as "civil" society. This insight, which was facilitated in no small way by a series of advanced military security clearances, means I am particularly attuned to the precarity of the military institutional levers that are often utilized to regulate social functioning.  Put another way, the warfare state and the welfare state share numerous and intimate social ties. One thing that I took away from my work was a deep personal understanding of how conflict and violence shape our social world, leaving us all, more or less, "skating on thin ice." 
These experiences are a driving force in my work, as they cause me to question, for example, how are war and violent conflict bound up in social change? How are changes in technology bound up with military strategy and tactics and how do these all imbricate conflict, violence, and crime, as well as change and progress?
A late entrant to academe, I came into the profession as a "non-traditional student." Such a status, I discovered, did not confer advantages. With 2 min-careers under my belt, one military and one corporate, I found my previous achievements were not only not always recognized – they were in some cases considered suspect. My turn to the classroom meant I was walking away from previously established social networks and a financially rewarding career in financial services. I sold houses in Eastern Pennsylvania and Princeton, New Jersey, in order to move to New York City to embark on an educational adventure that continues today. By way of example, I embody the part of my teaching pedagogy that stresses education should be a life-long learning experience and not just something we do in our youth.
My previous military travels, I should point out, conveyed the benefit of permitting me to experience an extended period of residency in Northern Italy. This explains why I am always planning Italian adventures. 'Va 'dove ti porta il vento'; 'Go where the wind takes you!" In the future, I hope to leverage that experience and share it with students, who may be interested in travel and studies abroad. Presently, I am laying the groundwork for trips to Italy and Central Europe, where my intentions are to take groups of criminal justice students to field sites selected to enrich their understanding of the history of crime as well as transnational issues in organized crime and terrorism.
Teaching Interest
My teaching interests address the intersections between culture, politics, economy, and society. Research and publications contribute to the intellectual discourses and sub-disciplines within sociology and criminology. At Penn State, I teach courses in Research Methods, Criminology, Juvenile Justice, and Criminal Justice. I am presently developing a course on Youth Violence.
Because my teaching and research interests overlap sociology and criminology, I can, if called upon, develop interdisciplinary courses that can help foster critical thinking and problem solving for criminal justice students – courses that look at critical sociological perspectives as this pertains to social problems, social welfare programs, and understanding racially and economically marginalized social groups.
This website highlights my courses that draw heavily from social media sources to explore social problems that are relevant to the disciplines of sociology and criminology (my CV contains the complete list of courses that I teach).  The website itself, I should point out, is evidence of digital work in progress. Some of the writing reflected here links to the work of outside authors and other work is my own, where I am essentially "thinking out loud."  In other words, it is not finished work; it represents a foray into writing for "publics," where I allow creative loose ends to self-organize and become what they will. In this effort, I am committed to an open-ended process that aims to "do theory" as I integrate digital pedagogy into my writing and teaching practice.
Educating Publics
I believe it is important for universities and academic researchers to look for ways to be publicly engaged with the exchange of ideas outside the academy so that we might foster and build learning communities. These learning communities are by their nature comprised of traditional learners (college-aged youth), learning in institutional residential settings, as well as non-traditional learners – people located outside the walls of academe, who might approach learning as part of a lifelong project. The key to engaging them all lies in the effective deployment of social media and other forms of open source publishing, which should be used in ways that effectively demonstrate how ongoing learning is relevant to success in the world.
I recently joined HASTAC, based at the CUNY Graduate Center, which comprises a group of education innovators who are working across disciplines and institutional boundaries to use digital media to transform the way we learn. The group is presently developing dynamic course content to facilitate student-driven approaches to learning (you can find a HASTAC linked course here and my HASTAC profile page here ).
Classroom Pedagogy
Part of what I aim to do in my classroom is to encourage students to use their "sociological imaginations" – to think broadly about the connections between past and present and history and biography. I want them to become mindful of the fact that the social problems we discuss in class didn't just start with yesterday's news; they have deep roots that are often connected to a history of social conflict.  As such, I want my students to come away from their classes with a sense of the continuities as well as discontinuities of history. Because history doesn't move simply in one direction; it carries with it an affective resonance that travels backward and sideways and across different trajectories of development.
One of my passions is teaching introductory courses to incoming students because I get to be the first person to teach them about sociology and criminology. Helping students take what are often their first steps toward thinking analytically and systematically about the world around them is a reward in itself. My courses are thus aimed at helping students acquire a better understanding of the social world around them. I want them to feel empowered by knowledge that positions them to be ethical reflexive social actors, who might help make the world a better place.
Just a heads up to students and others – don't expect to remain safe and comfortable when I am around. I enjoy stirring the pot in my classes.  Students to be prepared when they enter my classroom to leave their comfort zone because that's where the research tells us the real learning occurs- plus it's way more fun! Passionate discussion is a good thing. "Coasting" is not.
While not new, the practice of "coasting" in the classroom offers a window into the current political moment. Teaching in a political environment where many people (students among them) perhaps believe that colleges and universities have a negative effect on the country is at the very least a challenge (Pew Research, 2017). The saving grace here is that students across party lines tend to view their college experiences in a positive light.
This means there is hope, despite the fact that it is increasingly likely that students are adopting an instrumental relation to their studies. And by this, I mean they may see education as a means to an end and not an end in itself.  Such students potentially aim to acquire information and workforce preparation without regard for expanding knowledge; they might value a "credential" over a degree that signifies learning achievement. Engaging these students and helping them to think differently about what they want out of higher education is, I think, one of the major pedagogical challenges of our time. Ultimately, we must work together to achieve a shared vision for what we might accomplish in the classroom.
Nevertheless, I always listen to what my students say and encourage them to think and construct arguments (as opposed to merely reflecting/sharing "feelings).  My students will find that I keep thinking about the discussions and ideas that we generate far beyond the classroom, as I consider them more deeply when I have time alone. In this respect, I like to think of my class as a semester-long running conversation.
Come join our class and let's get started!
Comments Policy
This website contains a curated selection of topics. The format showcases narratives that are driven by different forms of digital media – photos, videos, memes, and political cartoons. They represent an alternative approach to research and storytelling that is intended to foster critical thinking and discussion.
Those who wish to contribute comments are welcome. Students can post in the form of comments or questions. And of course, they might consider responding to comments left by others. Comments must be relevant to the topic at hand, must not contain advertisements, degrade others, or violate laws or considerations of privacy. I strive to make this a safe space for all. I value a diversity of opinions but insist they are presented in ways that are respectful of others.
In order to maintain and support this diversity, all forms of trolling and aggressive posting are prohibited. Professional standards of decorum apply for all commenting activity. While I do not "censor" comments, abusive and unprofessional comments will not be retained for publication. Any obscene, violent, profane, taunting, or antagonistic content will be removed. In this effort, I rely on my community members to support this endeavor through personal accountability and mutual respect.
Comments will only be posted when they are accompanied by a valid and functioning email address. These addresses are only visible to me (not to readers).  Further, I encourage the use of your real name but do not prohibit the use of pseudonyms, provided you do not impersonate a real person.
Non-students should bear in mind that these pages were developed to foster student interaction, both within and across the different courses that I teach. Your comments are welcome, but please be aware that you do so as our guest.
Here are some general rules of the road:
Rule 1: Does your comment pass the "Mother" test – that is, would you let your mother read it? 
Rule 2: Don't be a rage factory. IOW don't insult people. 
Rule 3: All ideas are welcome if they can survive. Clap-backs are encouraged. 
Rule 4: This is my house; it's not a free speech zone. Hate speech is not welcome here.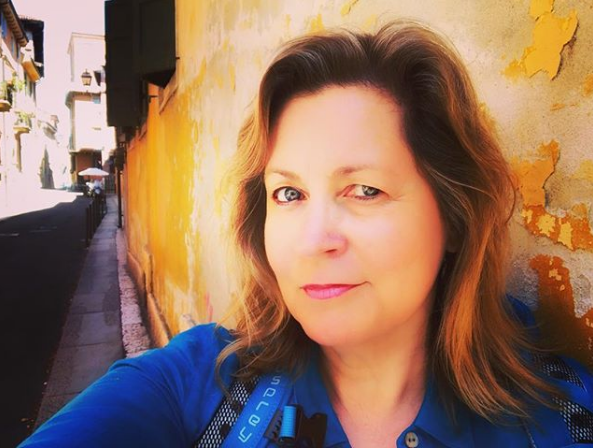 Dr. Sandra L. Trappen, Assistant Professor, Penn State University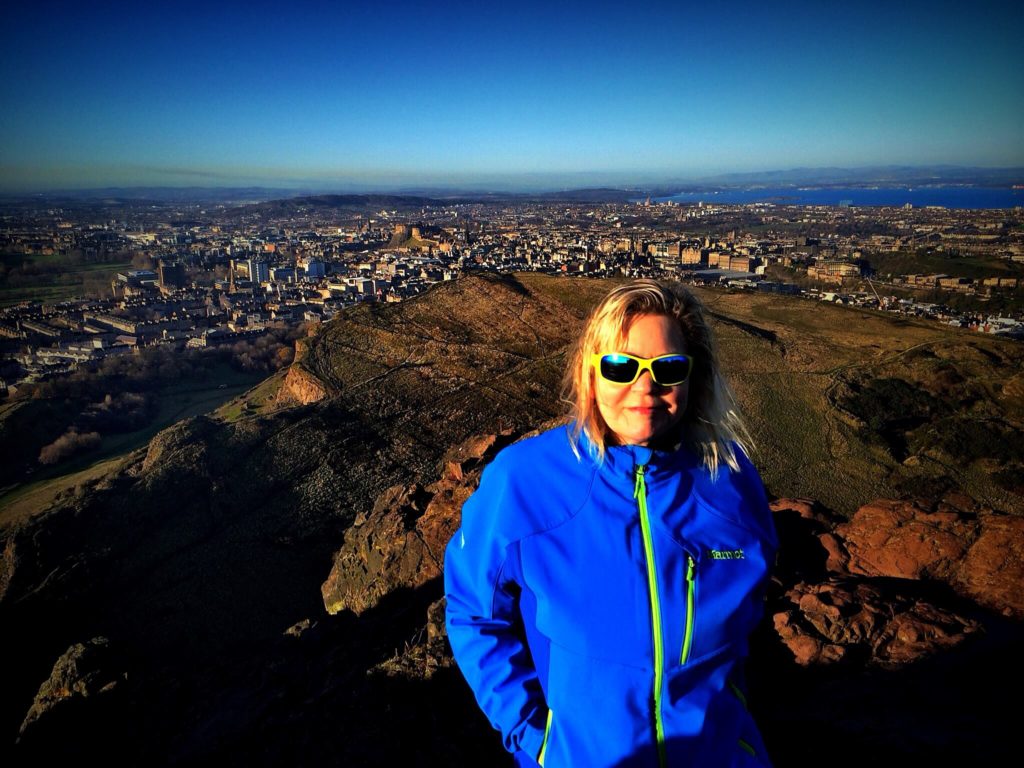 Hiking Arthur's Seat high above Edinburgh, Scotland.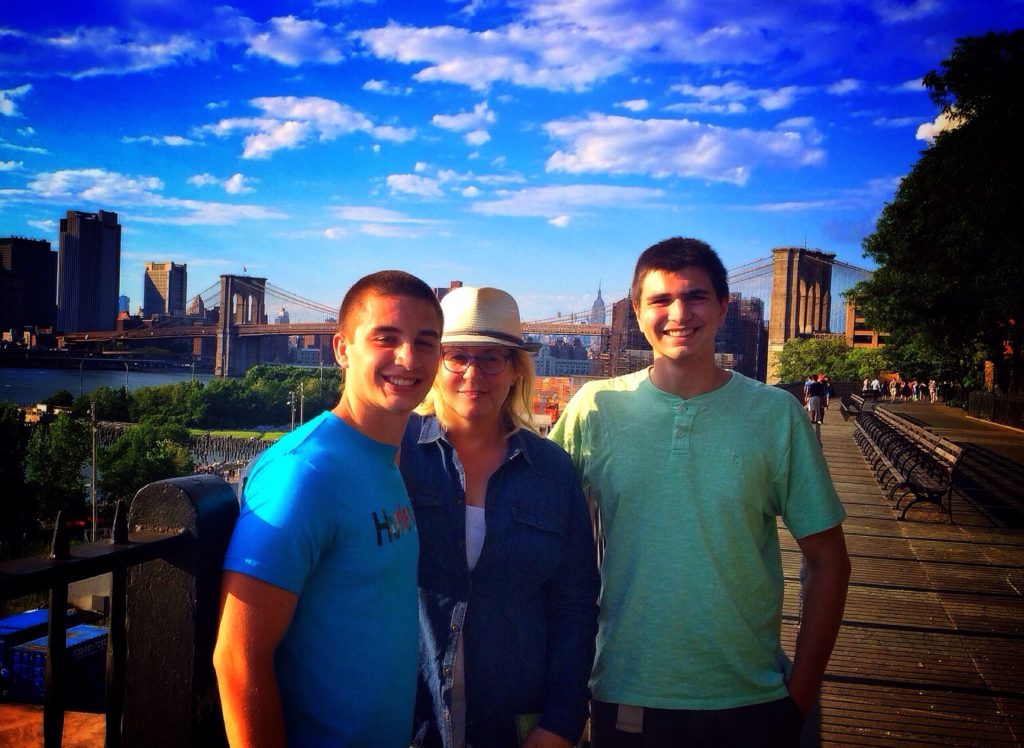 Timeout from writing to visit with my nephews in Brooklyn, New York.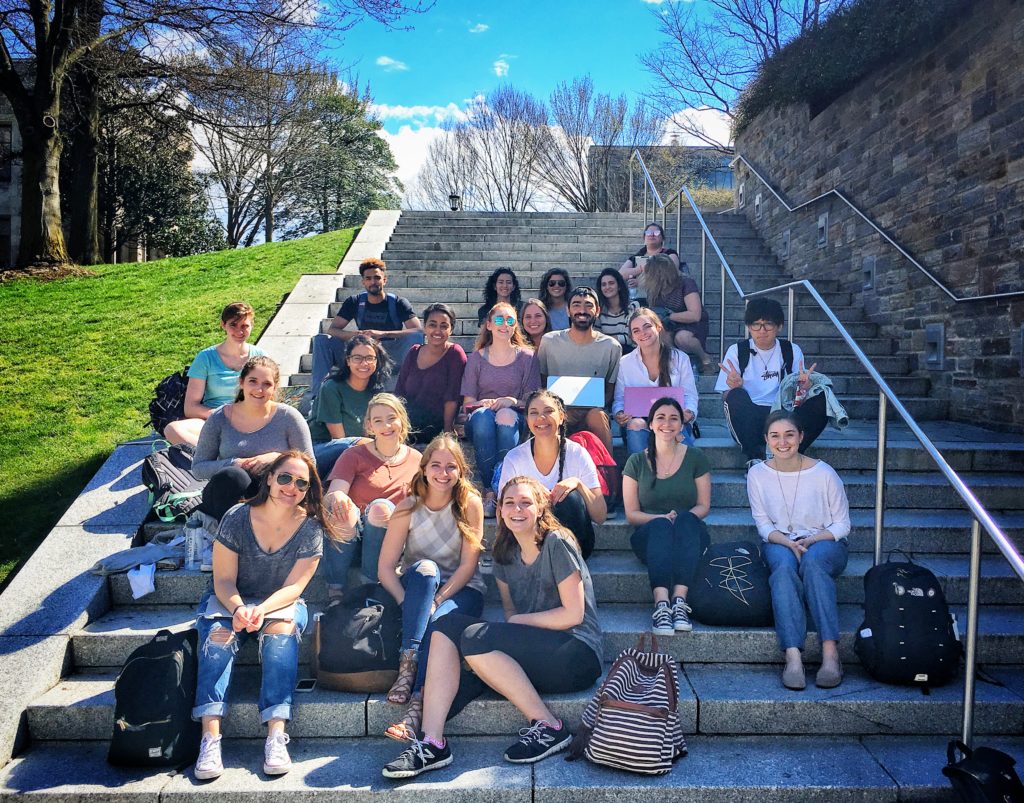 My students at Loyola – "Crime and Criminals"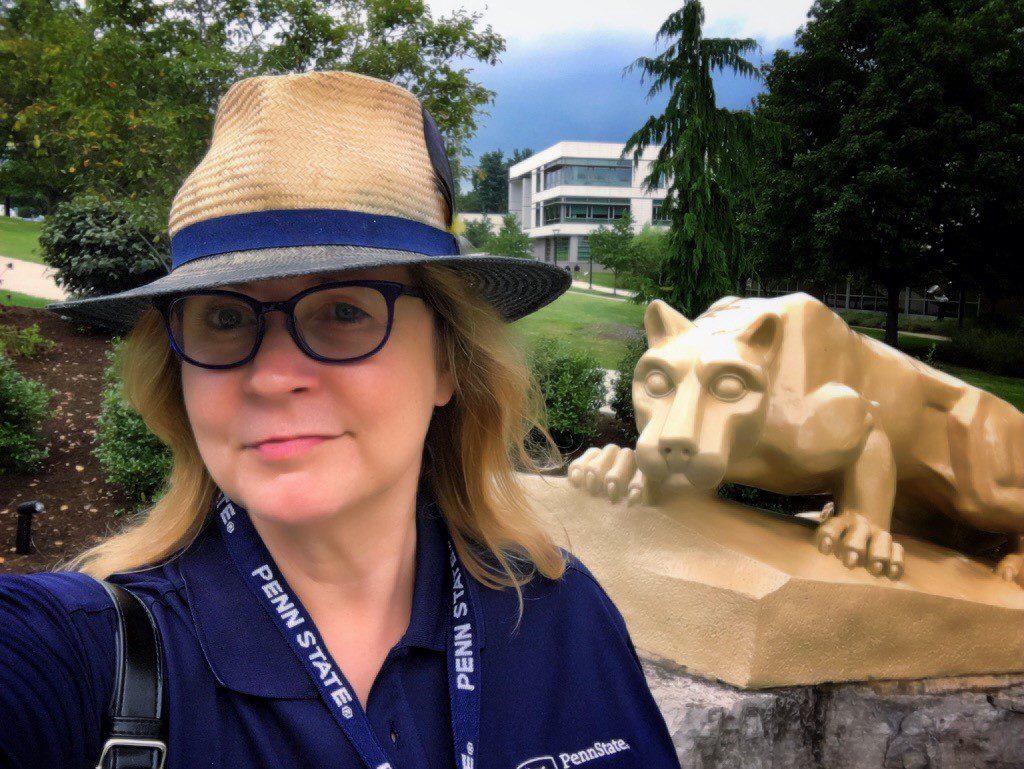 WE ARE PENN STATE!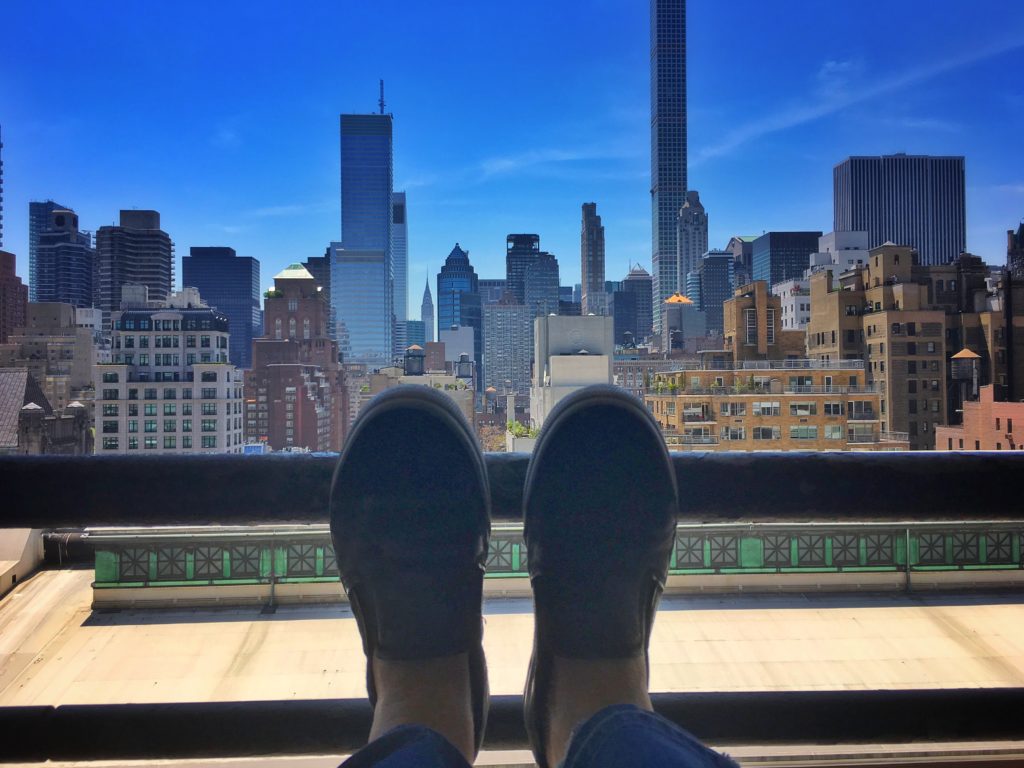 Grading papers in the faculty lounge @ Hunter College, City University of New York. I miss these views and all my radical students!