I am a Visiting Assistant Professor of Criminology at Penn State University (2017-2018). Before joining Penn State, I was a Visiting Assistant Professor of Sociology and Criminology at Loyola University. I earned my Ph.D. in Sociology from the CUNY Graduate Center, New York, in 2016. Here, my doctoral project, which explored combat injury statistics as racialized productions of violence, was completed under the direction of Patricia Clough, Lynn Chancer, and Stanley Aronowitz. My development as a scholar at the Graduate Center was, likewise, shaped by Jock Young and David Harvey, both of whom I worked with and whose research continues to be a source of influence.
My teaching interests address the intersections between culture, politics, economy, and society. Research and publications contribute to the intellectual discourses and sub-disciplines within sociology and criminology that include: the Sociology of Violence, Youth Violence, and War Crimes. I am published in Social Text, Perspectives on Politics, Transmissions, and The Feminist Wire.
Whereas my CV contains the complete list of courses that I teach, this website highlights my courses that draw heavily from social media sources to explore social problems that are relevant to the disciplines of sociology and criminology. The site itself, I should point out, is also a work in progress. Some of the writing reflected here links to the work of outside authors and other work is my own, where I am essentially "thinking out loud."  In other words, it is not finished work; it represents a foray into writing for "publics," where I allow creative loose ends to self-organize and become what they will. In this effort I am committed to an open-ended process that aims to "do theory" as I integrate digital pedagogy into my writing and teaching practice.
A late entrant to academe, I came into the profession as a "non-traditional student." Such a status, I found, did not always confer advantages. My career prior to graduate study encompasses active duty military and corporate career experience. During this time, I lived in Northern Italy for almost 4 years, which helps explain why I am always planning Italian adventures. 'Va 'dove ti porta il vento'; 'Go where the wind takes you!"
Why Sociology?
I became a sociologist because I'm fascinated by people and the things they do. Throughout my career, even when I was not technically a sociologist, I always acted like one! Connecting people and places to patterns of social organization is a consuming interest. This can make you the "life of the party" so to speak, though not everyone appreciates it when you force them to think about things they would rather not think about too hard!
My turn to sociology and the classroom meant I was walking away from what many would recognize as a financially rewarding corporate career. I sold houses in Eastern Pennsylvania and Princeton, New Jersey, in order to move to New York City to embark on an education adventure that continues today. By way of example, I embody the part of my teaching pedagogy that stresses education should be a life-long learning experience and not just something we do in our youth.
Teaching Pedagogy
Part of what I am trying to do here is to encourage students to use their "sociological imaginations" – to think broadly about the connections between past and present and history and biography. I want them to become mindful of the fact that the social problems we discuss in class didn't just start with yesterday's news, but have deep roots that are often connected to a history of social conflict. I want students to come away from class with a sense of the continuities as well as discontinuities of history. Because history doesn't move simply in one direction; it carries with it an affective resonance that travels backward and sideways and across different trajectories of development.
One of my passions is teaching introductory courses to incoming students because I get to be the first person to teach them about sociology and criminology. Helping students take what are often their first steps toward thinking analytically and systematically about the world around them is a reward in itself. My courses are thus aimed at helping students acquire a better understanding of the social world around them. I want them to feel empowered by knowledge that positions them to be ethical reflexive social actors, who might help make the world a better place.
Just a heads up to students and others – don't expect to remain safe and comfortable when I am around. I enjoy stirring the pot in my classes.  Students to be prepared when they enter my classroom to leave their comfort zone because that's where the real learning occurs- plus it's way more fun! Passionate discussion is a good thing. Nevertheless, I always listen to what my students say when they are presenting arguments. You'll find that I keep thinking about our discussions and ideas we generate far beyond the classroom, as I consider them more deeply when I have time alone. I like to think of my class as a semester-long running conversation.
Come join our class and let's get started!
Educating Publics
I believe it is important for academic researchers to look for ways to be publicly engaged with the exchange of ideas outside t academy, so that we might foster and build learning communities. Engaging with social media and other forms of open source publishing are among the most effective ways to do this.
Comments Policy
This website was developed to support the goals and objectives of my university's digital media strategy. As such, it offers opportunities for students and others outside the university to engage with the ideas and concepts explored in my courses. Throughout the pages listed here you will find a curated selection of topics, whose narratives are driven by different media objects, photos, videos, social media memes, and political cartoons, all of which are intended to engage a form of storytelling to foster student discussion. Those who wish to contribute comments are welcome.
Students can post here in the form of comments or questions. And of course, they might consider responding to comments left by others. The point here is to engage in structured interaction that fosters discussion.
Non-students should bear in mind that these pages were developed to foster student interaction, both within and across the different courses that I teach. Your comments are welcome, but note that you do so as our guest. Comments must be relevant to the topic at hand, must not contain advertisements, degrade others, or violate laws or considerations of privacy. I encourage the use of your real name, but do not prohibit pseudonyms, provided you do not impersonate a real person. Professional standards of decorum apply for all commenting activity. While I do not "censor" comments, abusive and unprofessional comments will not be retained for publication. Comments will only be posted when they are accompanied by a valid, working email address. These addresses are only visible to me (not to readers).  Here are some general rules of the road:
Rule 1: Does your comment pass the "Mother" test – that is, would you let your mother read it? 
Rule 2: Don't be a rage factory. IOW don't insult people. 
Rule 3: All ideas are welcome if they can survive. Clap-backs are encouraged. 
Rule 4: This is my house; it's not a free speech zone. Hate speech is not welcome here.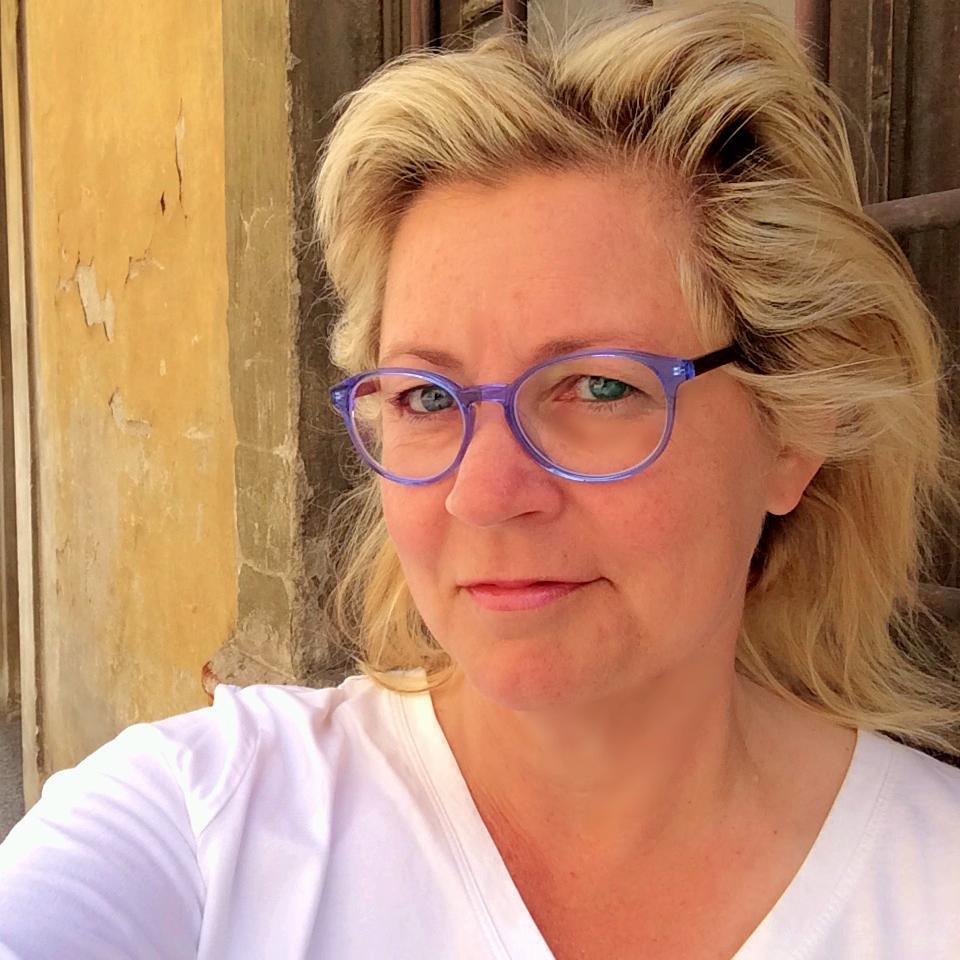 Dr. Sandra L. Trappen, Visiting Assistant Professor, Penn State University.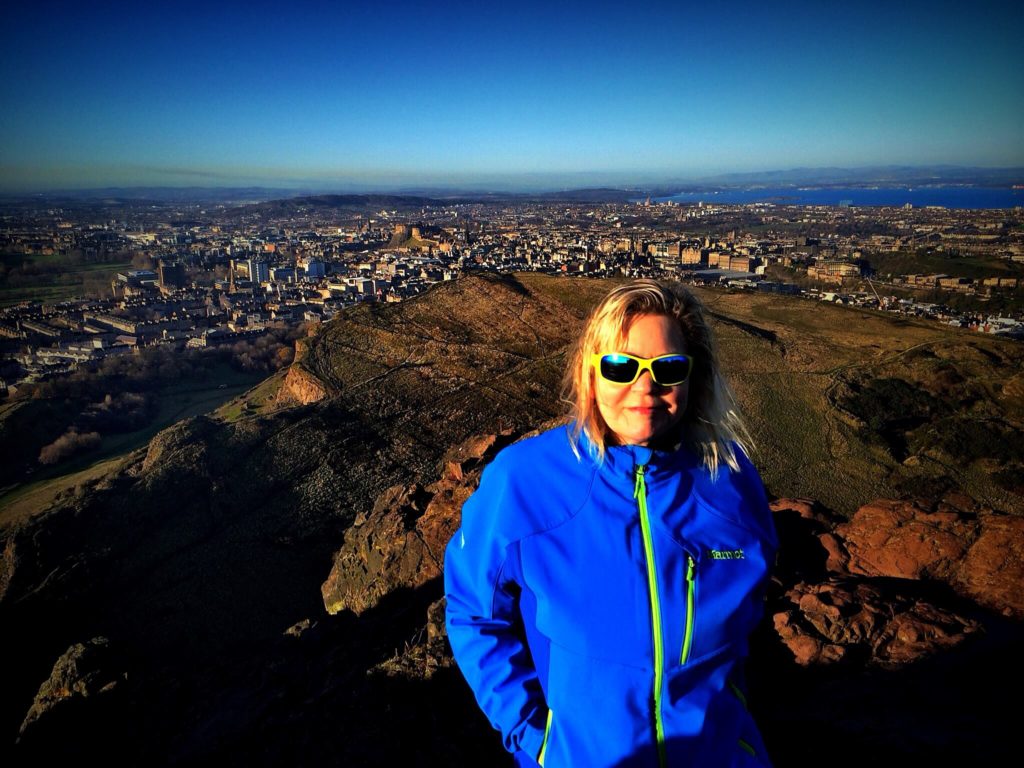 Hiking Arthur's Seat high above Edinburgh, Scotland.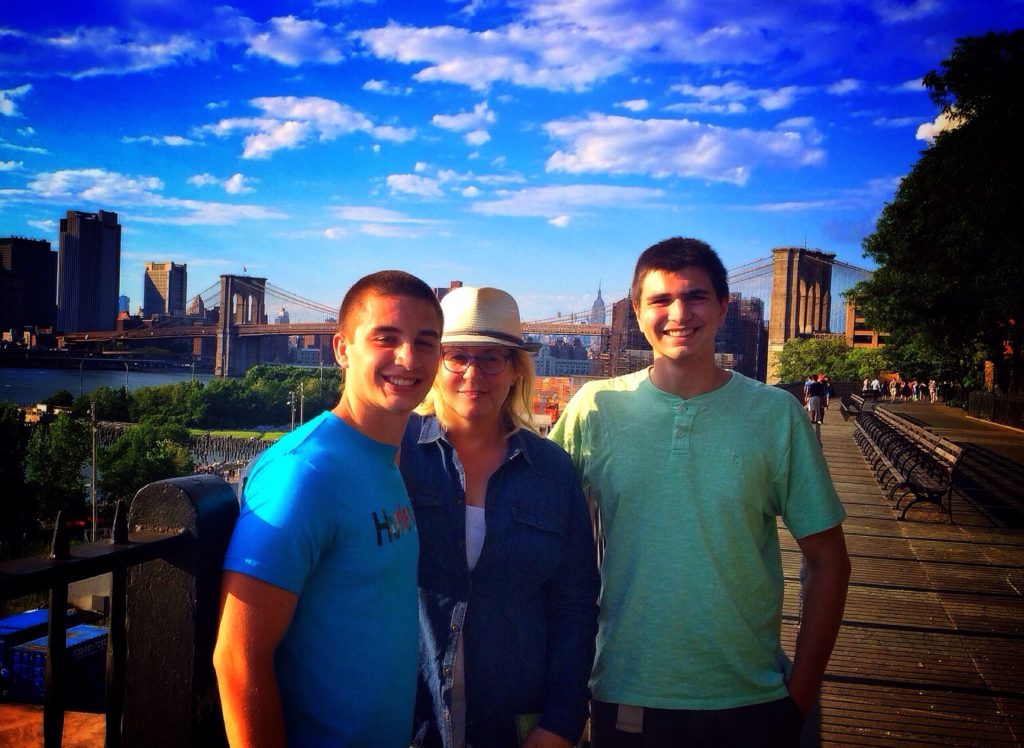 Timeout from writing to visit with my nephews in Brooklyn, New York.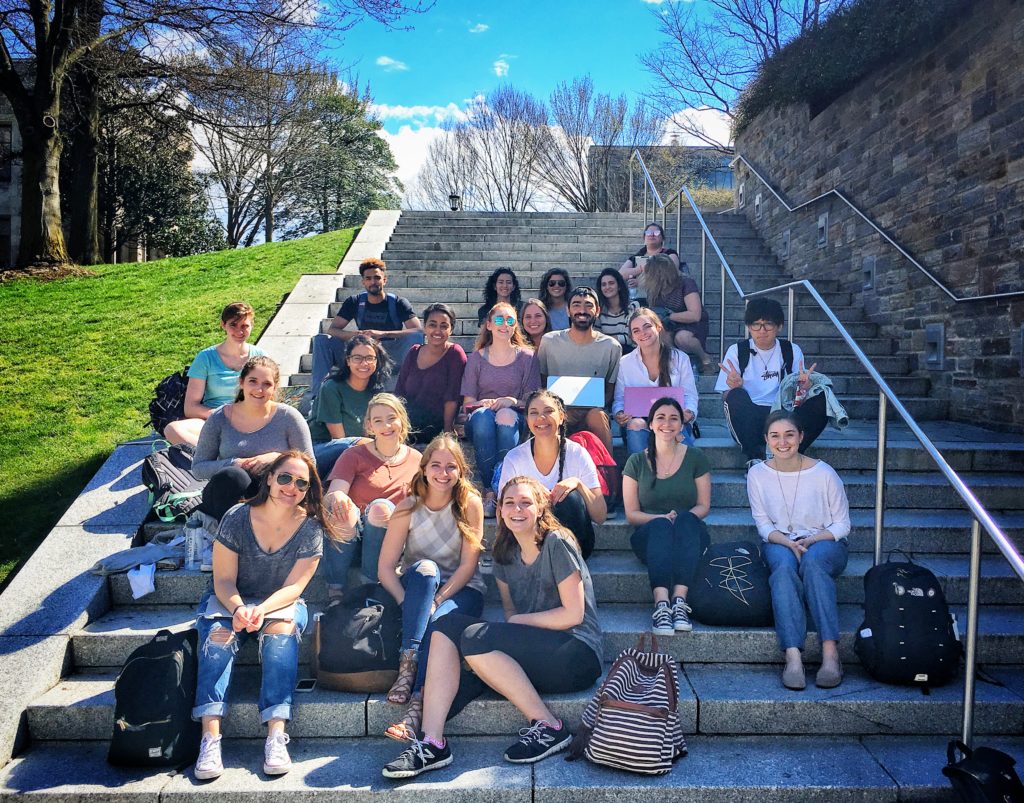 My students at Loyola – "Crime and Criminals"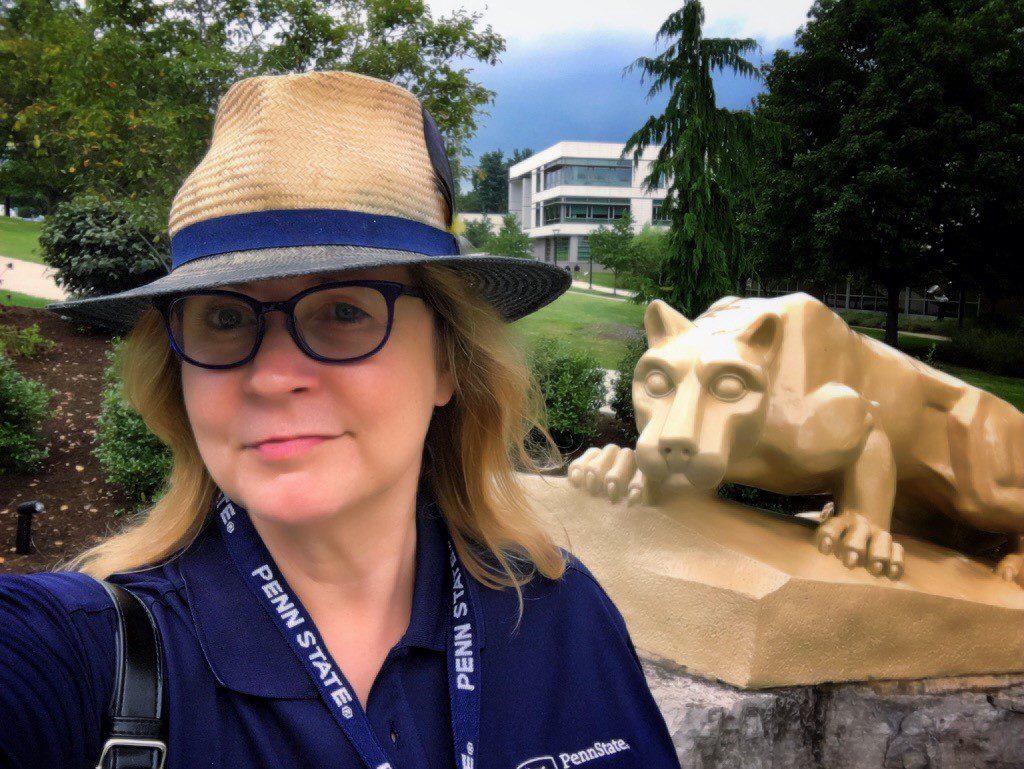 WE ARE – PENN STATE!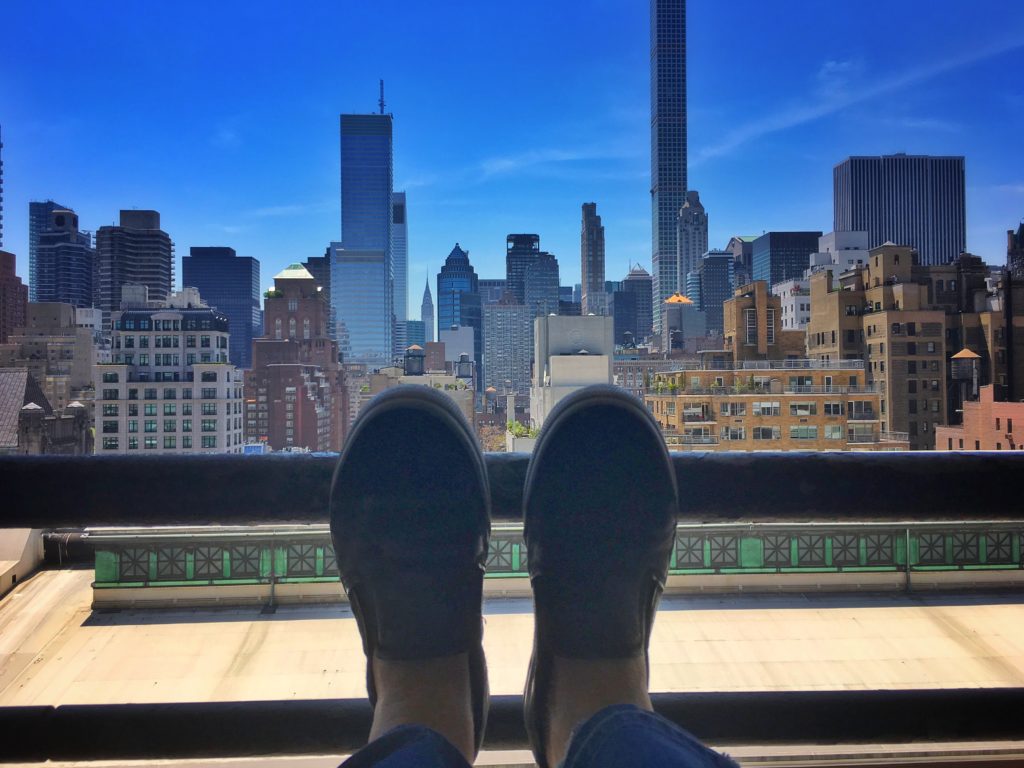 Grading papers in the faculty lounge, Hunter College, CUNY.