Freedom of Speech. Freedom of Press. Freedom to Peaceably Assemble. Citizens have the right to engage in peaceful protest activity, regardless of whether they are in public parks or on public sidewalks and streets in the United States. Recent events, particularly those that occurred in connection with Ferguson Missouri and the different Occupy Movements, suggest that these rights are increasingly being challenged by federal, state, and local authorities. Student activists are increasingly coming under fire on college campuses around the country. For instance, U.C Davis students protesting campus governance and CUNY students protesting everything from tuition increases to the adjunct appointment of former General and CIA Chief David Petraeus, who many acuse of complicity with war crimes, have all been variously pepper sprayed, beaten, and jailed by campus security and local police for engaging in constitutionally guaranteed free-speech activity.
Two of our authors, Stephen Graham and Radley Balko, look at the trend of criminalizing student protest activity; a development that they situate within a general critique of the militarization of society and police forces in particular. Thus, instead of merely looking at the "small picture" of whether or not the students were polite/impolite or whether the protesters did/did not have permits, the authors help us to see the activity in terms of a wide spectrum of developments taking place in the United States that have progressively unfolded over the course of many years [note: you can find a concise rendering of information on what constitutes lawful protected protest activity on the New York Civil Liberties Union website http://www.occupyyourrights.org/].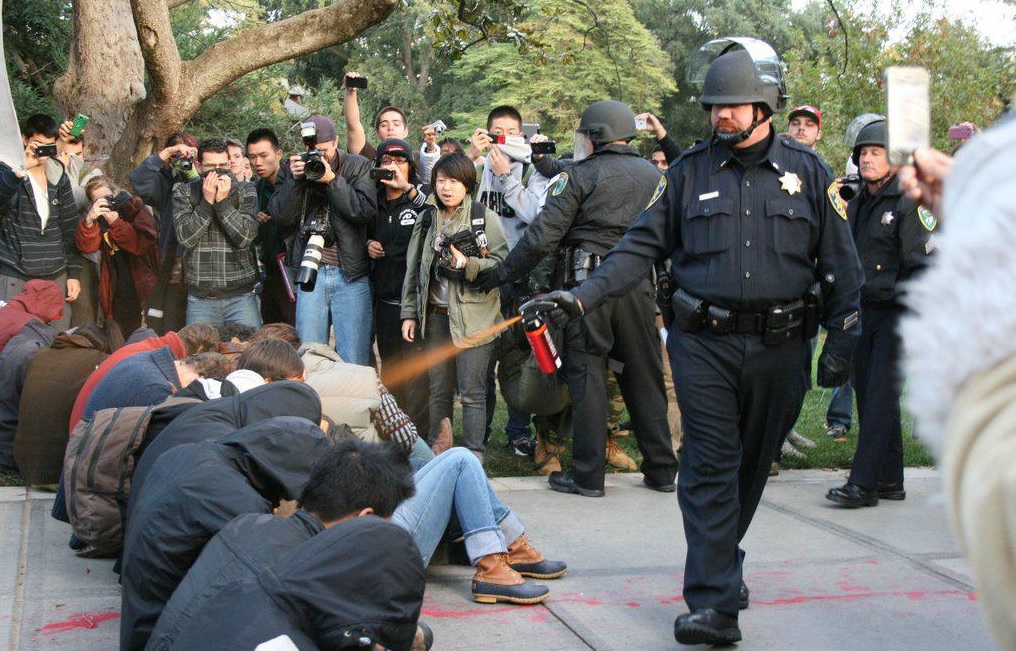 The UC Davis pepper-spray incident  occured on November 18, 2011, in connection with an Occupy Movement demonstration. Students seated on a paved path on the campus quad were, after failing to respond to an order to vacate the premises, sprayed by UC Davis police officer Lt. John Pike. This photo and a video of the incident went viral and became an Internet meme. Later, in October 2013, a judge ruled the officer would be paid $38,000 to compensate for pain and suffering he claimed he was forced to endure as a result of his own actions.
CCNY Students Protest
In September of 2013, 6 CUNY students were arrested during a protest that took place on the street outside Macauley Honors College (see video below). Students and alumae were similarly arrested together at City College, a major hub for student organizing activity in the CUNY system, when the Morales/Shakur Student and Community Center was closed without warning by the CCNY administration. Two CCNY students were "banned" from CUNY campuses without due process (one student was as forcibly removed from class by campus security). To make matters worse, the university's proposed (and recently voted to change) policy on "expressive activity," which essentially codifies/legitimizes this kind of violence against students in what can only be seen as an action intended to put a lid on student dissent at CUNY [a draft of the policy can be found here: http://www.cunyufs.org/EXPRESSIVEACTIVITIES.pdf].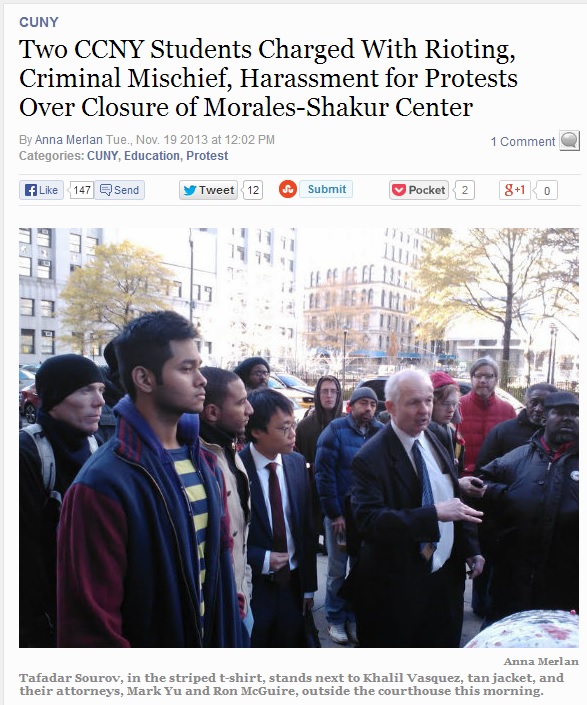 Link to the full article: http://blogs.villagevoice.com/runninscared/2013/11/tafadar_sourov_khalil_vasquez_ccny_
morales-shakur_criminal_charges.php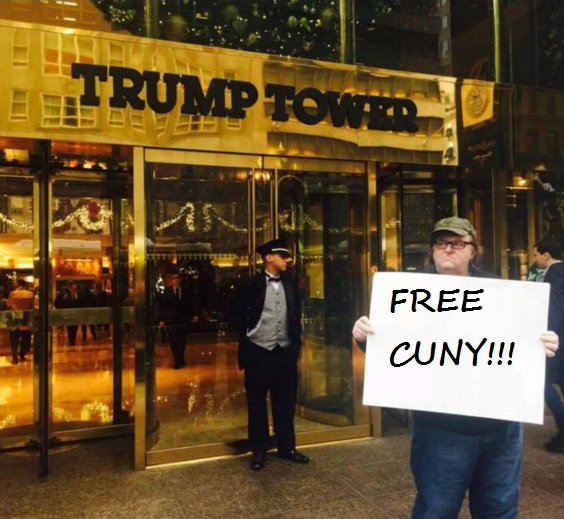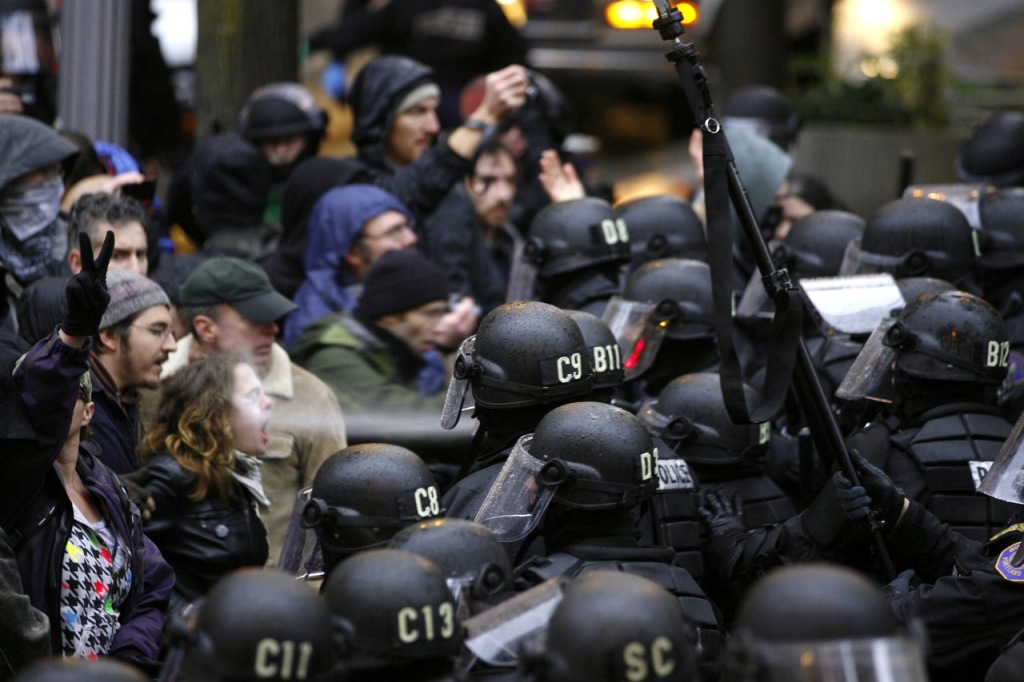 Discussion Questions
What do you think about the student protesters and the police interaction in the video clip? Have you ever participated in a student-led protest?
What is the purpose behind maintaining a campus police force separate from the local community's police department? [there are actually clear and good reasons for this]. Nonetheless, why does it increasingly appear that the tactics applied to deal with students are no longer different from that which we might expect not only from a civilian police force, but from an occupying army?
What explains the recent uptick in violent encounters between students and police officers? Are students becoming more violent, compared to students in the past, or are the police? How does this make you feel as a student? Do you feel comfortable engaging in protest activity on important issues (i.e. tuition increases), or do you feel afraid?
Based on the current anti-protest climate that is being cultivated by institutions AGAINST students, what does this say about the values of higher education? Do you think universities perhaps now care more about money than students?
Why are peaceful protests that are completely lawful continuing to be criminalized?
Why are universities, who are charged with the educational development and care of students, forming league with law enforcement to monitor student organizing activity and in many cases physically hurt them?
To what extent do you think these aggressive policies might potentially threaten and undermine the democratic promise of higher education?
What institutional structural comparisons might you make between prisons and universities? Do you see any similarities in terms of how the "clients" of these institutions are treated?