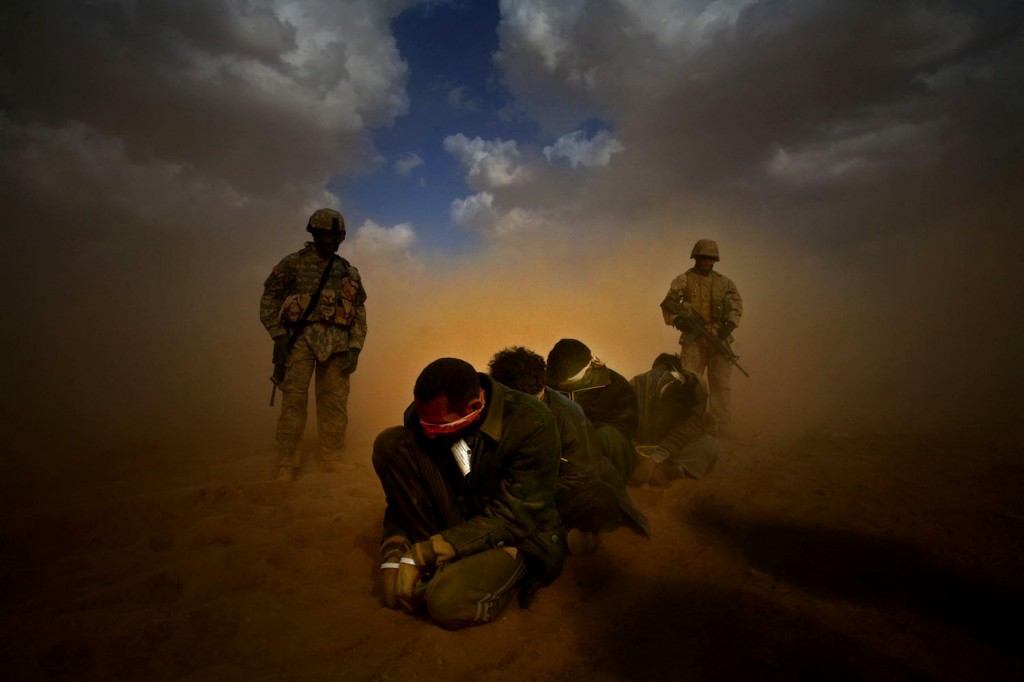 "You start looking at these people as less than human, and you start doing things to them you would never dream of. And that's where it got scary." – Sergeant Ken Davis
The Story of Dilawar
Taxi to the Dark Side is a documentary film directed by American filmmaker Alex Gibney. The film won the 2007 Academy Award for Best Documentary Feature and tells the story of the killing of a young Afghan taxi driver named Dilawar, who was beaten to death by U.S. soldiers while held as a prisoner at a military detention facility located at Bagram Air Field in Afghanistan. Through a series of interviews with experts, journalists, prison guards, and former prisoners, the film takes a critical look at the USA's policy on torture and interrogation.
Gibney's argument is that what happened to Dilawar was not anomalous, but was instead indicative of a widespread policy that was sanctioned and executed systematically by the United States. From Bagram in 2002, the film charts a path around the world to Guantánamo Bay and Abu Ghraib, arguing that the brutal treatment of prisoners in those places was not the work of a few "bad apples," as indicated by Pentagon officials (Ilene Feinman also critiques this argument).
Sexual humiliation, sensory deprivation, waterboarding and other well-documented practices were all sanctioned by high-ranking officials who were working at the top of military and civilian chains of command. In spite of this, the only people who were punished as a result of the prison practices were low-ranking soldiers, some of whom appear and talk about their experiences in the film.
What Happened?
More than a decade has transpired and much of what happened in the prisons still remains classified and under the control of military intelligence authorities.  In a leaked memo, published on Oct 12  2003 that the Washington Post reported is a potential "smoking gun," documentation links prisoner abuse to the US high command – hard evidence that the maltreatment was not simply the fault of rogue military police guards. The document states that the list of tactics in the memorandum is derived from a Sept. 10, 2003, "Interrogation and Counter-Resistance Policy" approved by Combined Joint Task Force-7, which Army General Sanchez directed [he has since retired]. While the document states that "at no time will detainees be treated inhumanely nor maliciously humiliated," it permits the use of yelling, loud music, a reduction of heat in winter and air conditioning in summer, and "stress positions" for as long as 45 minutes every four hours — all without first gaining the permission of anyone more senior than the "interrogation officer in charge" at Abu Ghraib.
Prior to the memo, the conventional narrative portrayed the abuse as being the work of Corporal Charles Graner, who ran the night shift at Abu Ghraib's interrogation wing.
Less Than Human
The process of dehumanizing an enemy "other" is a slippery slope. For once you start down that path, boundaries begin to break all around. Soldiers that dehumanized Iraqi and Afghan prisoners also dehumanized each other. Rape and sodomy within the ranks of the U.S. military is now well-documented behavior. It is worth considering how this too, like torture, is not the work of a few "bad apples." Rather, something is spoiling the institution and the institution continues to avoid accountability for the action.
Lyndie England, the 28 year-old short pixie haired woman that was a central figure in a lot of the photos still refuses to apologize for her behavior. Ms England, who was 21 at the time of the abuse, was dishonourably discharged from military service after the photographs emerged, and served half of a three-year sentence for maltreating prisoners. In an interview from her home in West Virginai she was unrepentant as she said "Their lives are better. They got the better end of the deal. They weren't innocent. They're trying to kill us, and you want me to apologise to them? It's like saying sorry to the enemy."
Above Top Secret: US Soldiers Raped Boys In Front of Their Mothers
According to a number of global media sources, the Pentagon is covering up a disturbing video that was never made public with the other files in connection with the U.S. Senate torture report. Respected journalists, including Seymour Hersh (he broke the story about the My Lai massacre during Vietnam) the appalling video was recorded at Abu Ghraib, the notorious US torture dungeon in Iraq that made headlines a decade ago, when the inhumane tactics being used at the prison were exposed. Sadly, it appears that the evidence released years ago was only scratching the surface.
While the video remains under wraps, Hersh says it is only a matter of time before it comes out.
Giving a speech at the ACLU after the torture report was initially released, Hersh offered insight into what was on the Pentagon's secret tape.
"Debating about it, ummm … some of the worst things that happened you don't know about, okay? Videos, um, there are women there. Some of you may have read that they were passing letters out, communications out to their men. This is at Abu Ghraib … The women were passing messages out saying 'Please come and kill me, because of what's happened' and basically what happened is that those women who were arrested with young boys, children in cases that have been recorded. The boys were sodomized with the cameras rolling. And the worst above all of that is the soundtrack of the boys shrieking that your government has. They are in total terror. It's going to come out."
"It's impossible to say to yourself how did we get there? Who are we? Who are these people that sent us there? When I did My Lai I was very troubled like anybody in his right mind would be about what happened. I ended up in something I wrote saying in the end I said that the people who did the killing were as much victims as the people they killed because of the scars they had, I can tell you some of the personal stories by some of the people who were in these units witnessed this. I can also tell you written complaints were made to the highest officers and so we're dealing with a enormous massive amount of criminal wrongdoing that was covered up atthe highest command out there and higher, and we have to get to it and we will. We will."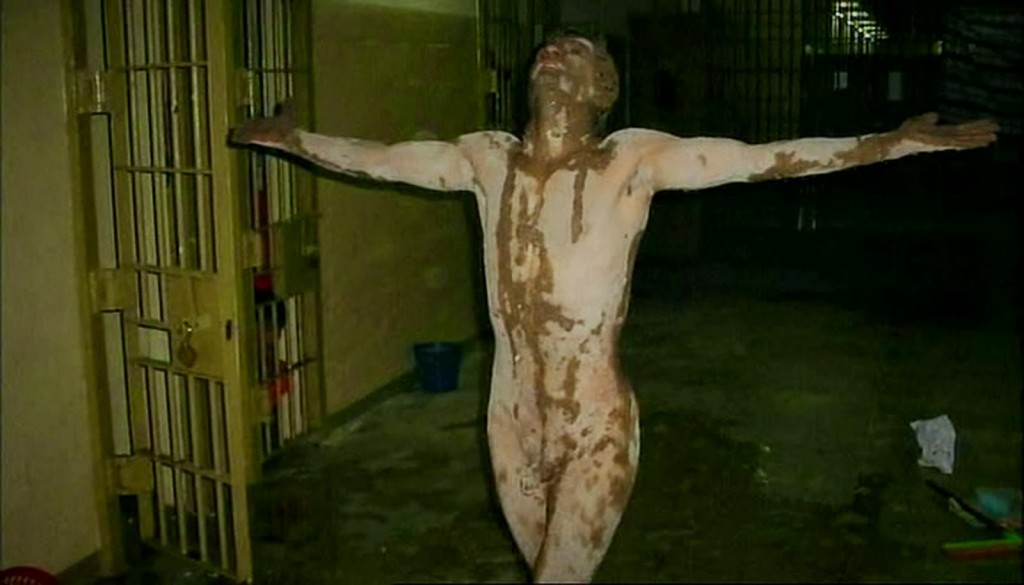 Put into context with another speech that Hersh gave earlier this year, it becomes clear that the women who witnessed these young boys being raped were actually their mothers.
At a speech in Chicago Hersh was quoted as saying:
"You haven't begun to see evil… horrible things done to children of women prisoners, as the cameras run."
The London Guardian also talked of young Iraqi detainees getting violently raped by US soldiers. Ten years ago when the initial Abu Ghraib scandal was in the news, the Guardian published the testimony of an Abu Ghraib detainee who allegedly witnessed one of these brutal attacks. Former detainee Kasim Hilas said in their testimony, which was also reported by the Washington post:
"I saw [name blacked out] fucking a kid, his age would be about 15-18 years. The kid was hurting very bad and they covered all the doors with sheets. Then when I heard the screaming I climbed the door because on top it wasn't covered and I saw [blacked out], who was wearing the military uniform putting his dick in the little kid's ass, I couldn't see the face of the kid because his face wasn't in front of the door. And the female soldier was taking pictures.
It is not clear from the testimony whether the rapist de scribed by Mr Hilas was working for a private contractor or was a US soldier. A private contractor was arrested after the Taguba investigation was completed, but was freed when it was discovered the army had no jurisdiction over him under military or Iraqi law.
Now, over a decade later the evidence of these events are beginning to surface, but the Department of Defense is still doing their best to keep it under the radar. That is why now more than ever, it is important to keep the pressure on and force the release of this evidence, while the torture report is fresh in the minds of the general population.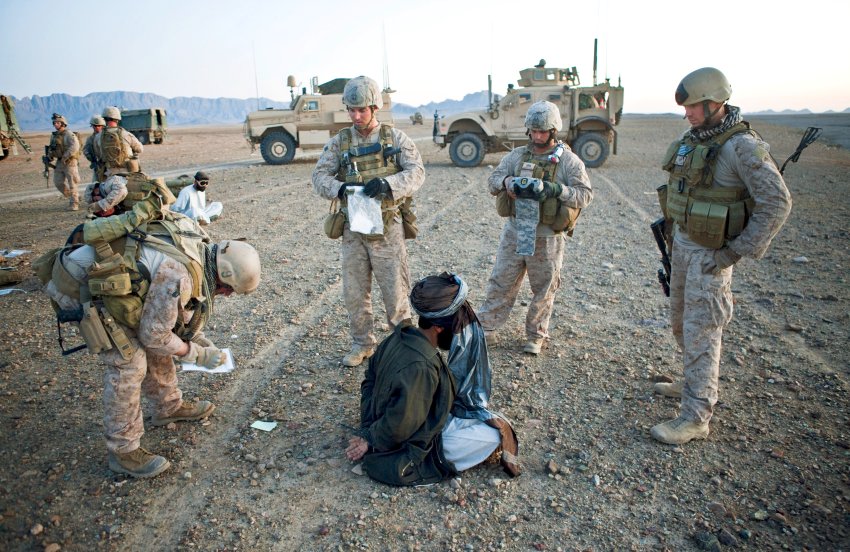 Sources
"Hersh: Children Sodomized At Abu Ghraib," by Geraldine Sealy. Last accessed May 2016
"US Soldier Who Abused Prisoners At Abu Ghraib Refuses To Apologize For Her Actions" Article link here. Last accessed May 2016
"General Granted Latitude At Prison: Abu Ghraib Used Agressive Tactics," by R. Jeffrey Smith and Josh White, Washington Post Staff Writers.  Last accessed May 2016.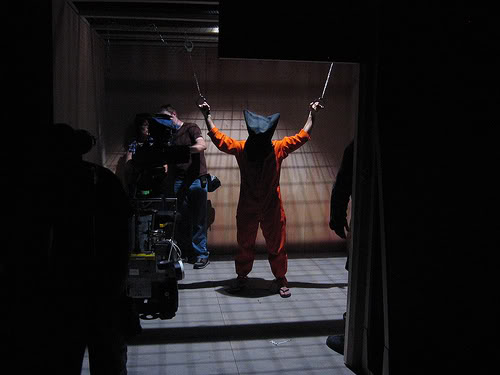 Discussion Questions
Do you think that senior officials in the United States exploit American fear and patriotism and use it to justify interventionist military foreign policy around the world?
Why do you think Americans are so easily encouraged to support war? – even as they are paradoxically asked to give up their cherished "freedoms" at home; the same freedoms for which the wars are ostensibly being waged.
If torture is not "official" U.S. policy, but time and again we find there are many (including many citizens) that support the use of torture, what does that say about us as a country?
How can the U.S. condemn others for "torture" and human rights violations when we as a country and many of our soldiers are engaged in the use of these tactics?
Is there a moral argument to be made that justifies violence in your opinion? Can people claim moral high ground and at the same time justify torture? Do you think there are circumstances that justify torture and killing?
How does one proclaim they are fighting for "values" when it appears there are no limits to the values the nation is willing to suspend in order to pursue their rational interests through a foreign policy based predicated on the deployment of armies?
In the same way that people avert their eyes from photos of war casualties, people were intervied during early screenings of this film, where movie goers made statements like "I would rather not look at violent images," or that "I don't need to see a documentary to know that 'war is hell'." What do you think people are trying to avoid looking at? Are the images merely offensive, or do they perhaps on some level challenge conventional understandings about why we go to war as a country, and how many of us benefit, if only indirectly, from the foreign policy descions that are undertaken for reasons that go beyond spreading the joy of democracy and freedom?
In Cities Under Siege, Stephen Graham writes about socio-political violence and points to Foucault as he argues there is a "boomerang effect" that can be seen traveling between colonial frontiers and urban metropolitan heartlands. What do you think may be some of the potential boomerang effects of Abu Ghraib, Baghram, and Guantanamo? How are the events that transpired there perhaps related to events that are occurring now in the U.S.? [Chalmers Johnson uses a similar term "blow back" to describe a similar dynamic]