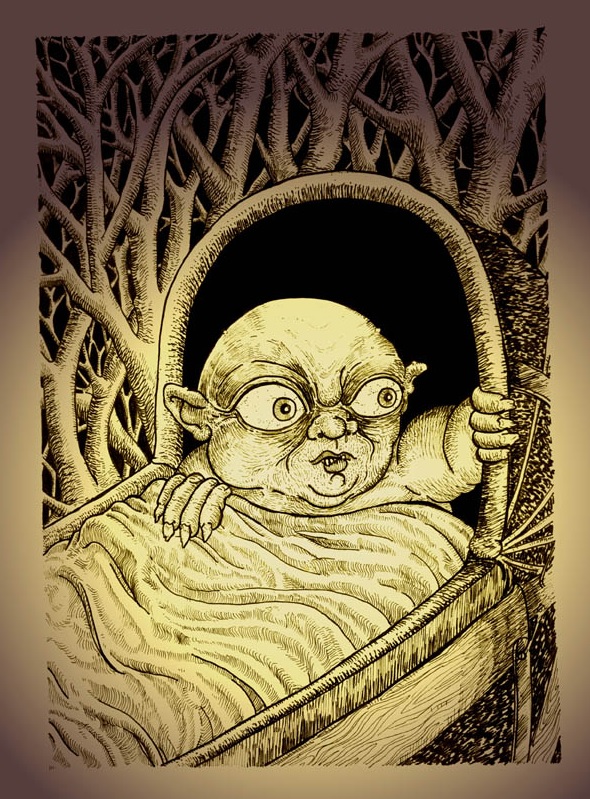 Our class explores two well-known theories of child development. George Herbert Mead theorized that children moved through different phases of development, beginning with a preparatory "imitation" stage, a "play" stage, and a "game" stage. Jean Piaget, on the other hand, provides us with a theory of cognitive development. For the purposes of this class, we'll focus on Mead's theory, which breaks down as follows:
Preparatory stage (birth – 3 years old)

In this stage, children primarily engage in social interaction with others by imitation. They learn to employ gestures, objects, and eventually words and other symbols to communicate and interact with significant others.
Play stage ( 3 years old – 5 years old)
Children are believed to learn self-development and interaction through pretend play in this stage. This stage is critical because the children learn to behave in a certain way through role play only when they have had similar experiences such as going to school, going to the doctor for medical checkup or to the dentist or to learn more about how the world works. These internalized role- taking activities help children acquire a sense of why we do things and how we do things, so they can eventually develop expectations about appropriate behavior as a result of playing these different roles.
Game stage (6 years old – 9 years old)
This is the final stage where children begin to consider how their role and their social position represent their 'self'. This is also the stage where a child realizes how his/her attitudes and viewpoints can integrate learning learning from the expectations of society as a whole. As we grow older, we learn that constructing and maintaining our self is influenced in many respects by our interactions with others. Mead employed a concept in this stage that he called "taking on the generalized other," which is a simple concept that aims to account for how children learn to engage in more sophisticated role playing, which they accomplish by internalizing general social expectations. As part of this process, they self-consciously project themselves into the roles of others and reflect backward onto themselves and their own behavior, which they may or may not choose to modify.
Note: Later, we'll talk more about how Canadian sociologist, Erving Goffman, explained a viewpoint that he called the "dramaturgical approach," where people role play as if they are theatrical performers. According to Goffman, each individual plays their own role in encountering social interactions. For example, moms and dads are expected to be responsible of taking care of their children and household, a teacher is expected to teach students and to use appropriate manners of behavior when interacting with them, a student is expected to make learning his/her priority and to follow instructions. Goffman also referred to methods that he called "impression management" and "face-work." An example of impression management would be choosing or altering the right kind of clothing to wear to different places such as a dress for party, casual clothes for hanging out with friends. Face-work is initiating behavior that would maintain the image of self to avoid public embarrassment. For example, think about how you might sense that someone has forgotten your name after you were previously introduced. You might pro-actively say your name to them when you sense them struggling to remember it, this way they can avoid embarrassment.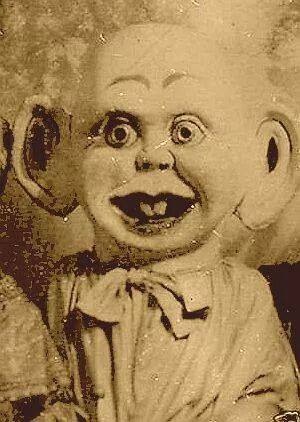 "Hello" Generalized Other!
Discussion Questions:
How do you see the concepts of  "imitation" and "play" as it relates to the development of children?
Do you think game playing can have an impact on a child's sense of self/self-development?
Based on our reading about Mead's theory, what might children learn from their engagement with play activities that is different from what an older adolescent might learn from playing video games? How is "play" different in these two scenarios?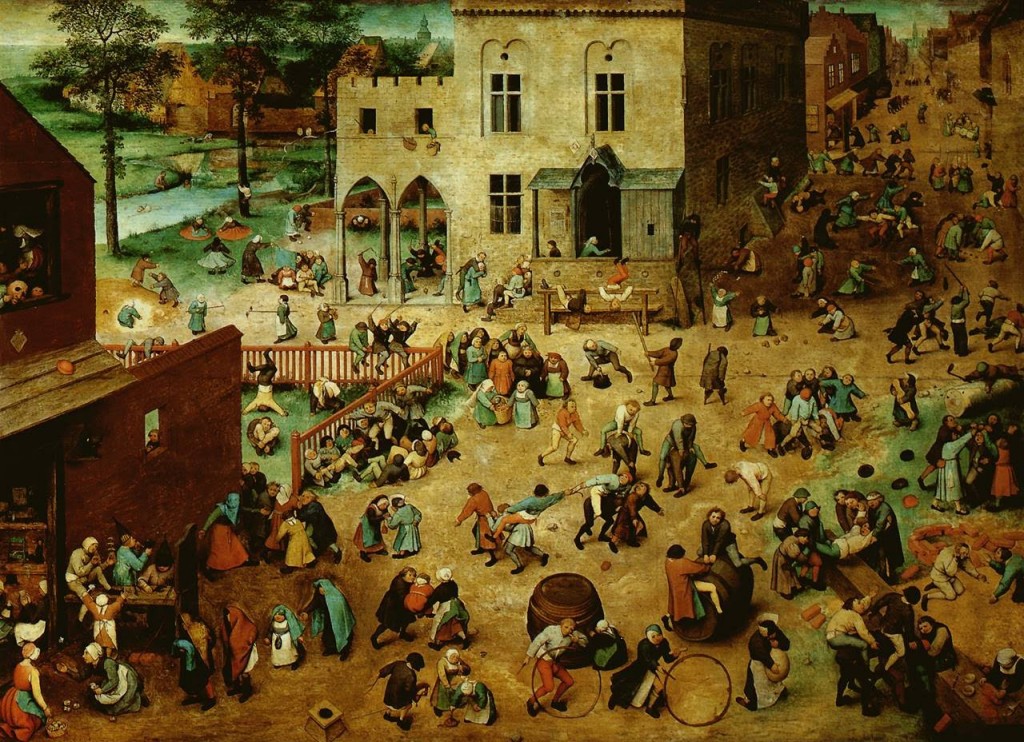 Painting by Pieter Bruegel (1560) Children's Games