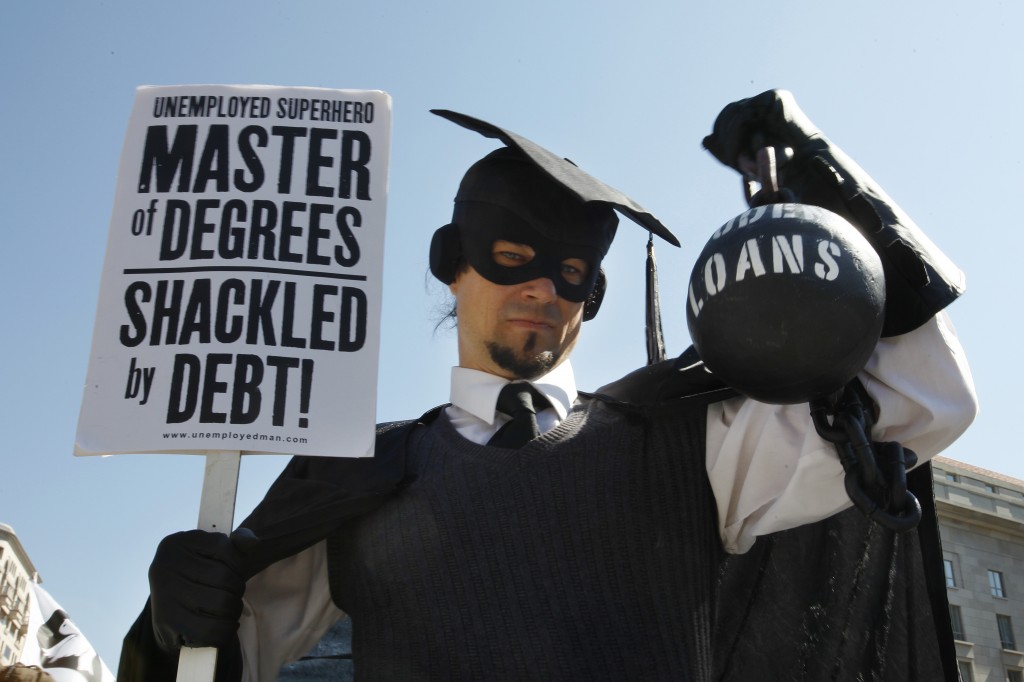 Public higher education in the United States is undergoing radical change. The reasons and mechanisms by which this is occuring, however, are proceeding in a manner that is largely invisible to the public at large. Education, first and foremost, is being defunded at the insistence of economic elites — the very wealthy — as a part of their overall strategy to increase profits by drastically lowering the cost of human labor. Labor costs across all industries are being lowered by direct means through wage cuts and naked exploitation of workers (i.e. wage theft, demanding free labor). Costs are also being lowered through indirect means, which includes maintaining high levels of unemployment, cutting social welfare benefits, and cheapening/de-valuing public higher education. Such a process effectively "de-skills" the workforce and lowers living standards across the board.
Profits can, at the same time, be increased through lower tax assessments. This policy mechanism, however, not only reduces revenue streams and transfers the tax burden to the middle class, it results in cuts to public schools and other social welfare benefits. This is why we see cuts in higher education. In order to manage costs in this environment, colleges and universities use cheap labor — adjuncts, part-time faculty, and graduate assistants — to teach. Another way they do this is to cut back on student aid and raise tuition. These actions are taken as a direct response to states reducing appropriations for higher education. All of these trends, I might add, have been under way since the early 1970s and are well documented.
The public, however, appears to have largely bought into the argument that governments must help corporations prioritize profits over people (often subsidizing them with tax dollars/"corporate welfare"), because people are desperate for jobs. This occurs because "public opinion" has been and continues to be deliberately shaped — which is to say it is "manufactured" — to justify the policies of increasing profit, cutting labor costs, and reducing social welfare benefits along with the standard of living of the majority of the population. When working class and middle class people support policies that reduce taxes for the wealthiest among us, they are effectively transferring the tax burden onto their own backs. Accepting tax cuts means they are simultaneously accepting cuts to education, which requires them to dig deeper into their own pockets or use loans to make up the difference.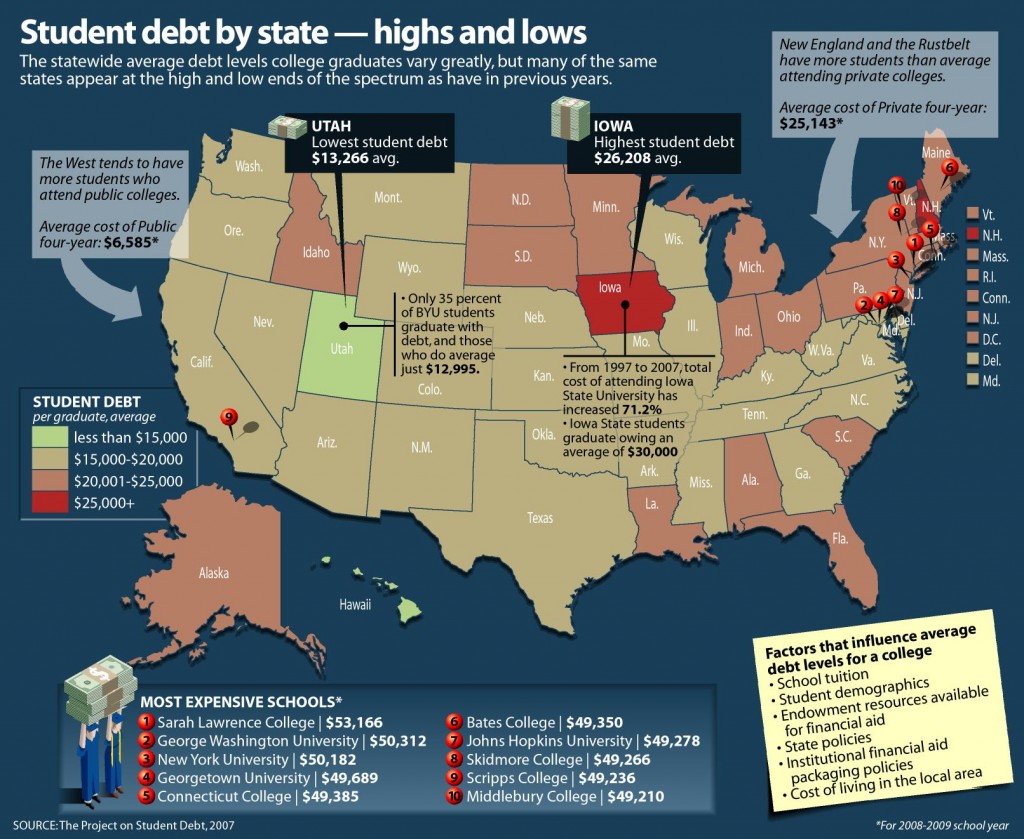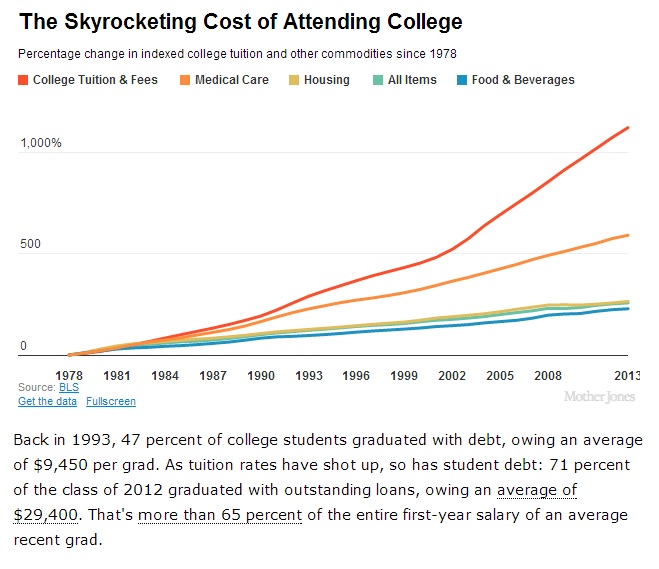 Statistics provided by BLS (Bureau of Labor Statistics) and appear in an article published by Mother Jones Magazine, by Katie Rose Quandt, Wed Sep. 3, 2014.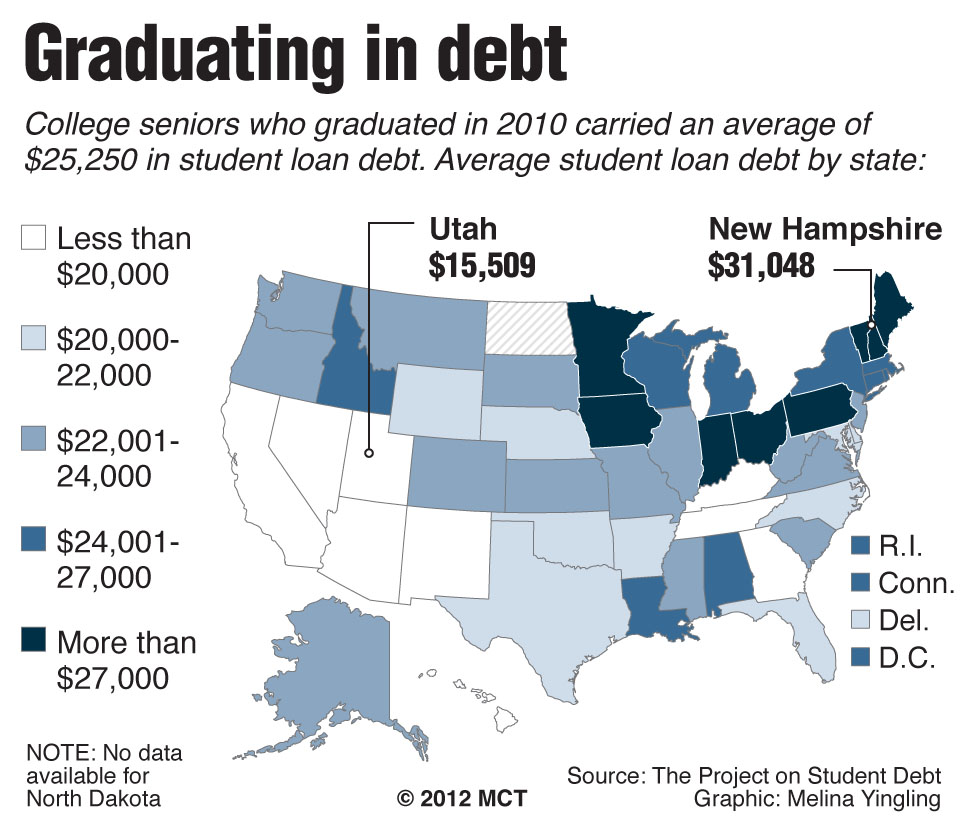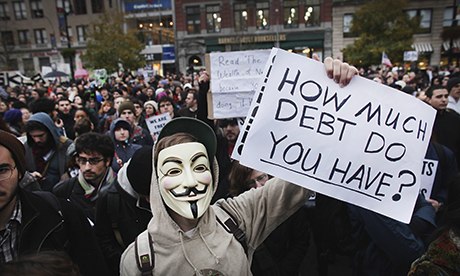 Sources:
Check out the Guardian article on buying back student debt:
http://www.theguardian.com/commentisfree/2013/nov/13/occupy-wall-st-debt-buying-heart-capitalism
Also this Mother Jones Article:
http://www.motherjones.com/politics/2014/09/college-tuition-increased-1100-percent-since-1978
Discussion Questions:
What do you think about the issue of student debt and the public debates surrounding it? Do you think of education as a "market" where you, as a student, are purchasing a product (education in commodity form). In line with this logic, do you think of education as an individual benefit that young (and not so young) people should pursue to the extent they can afford it? Or is education a community asset; one that society should make an investment in for reasons that it benefits society, so that no one among us would be denied education because they do not have enough money to pay?
How does student debt presently impact your life? Is it something that you worry about? If so, how does it relate to your decision making in regards to your future, i.e. purchasing material goods like a car or a house?
How is student debt related to university cooperation with policing organizations? Can you see how and why they have formed an alignment of sorts, working together to target and suppress student populations? What structural comparisons might you make between prisons and universities?
How might you employ Marx's theories on social inequality to explain the material circumstances of your life with regard to student loan debt?
Why is the public/private binary not well suited to account for the different socio-economic dynamics that characterize developments in regards to education in the United States?