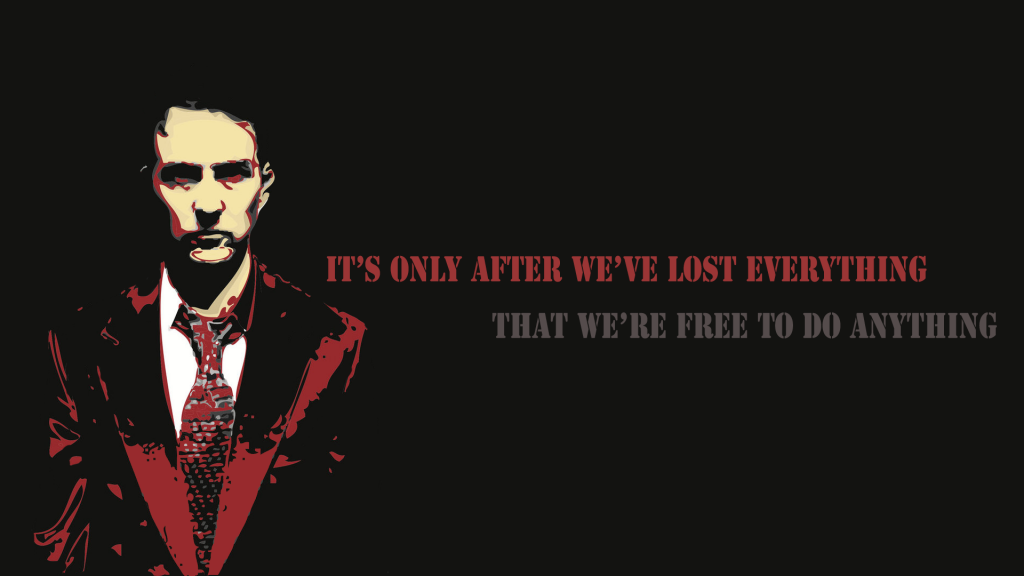 Why Is It Always a White Guy?
The socialization of males in American society (which varies considerably based on one's race and class) relies in no small measure upon the encouragement of men to achieve self-definition, independence, strength, and a sense of purpose through violence. Military service represents the paragon of this ideal, however, the dynamic is similarly prevalent in sports and fitness activities. All of these interlocking fields of male endeavor participate to some extent in the social reproduction of what is essentially a socially sanctioned cult of violence; one that confers honor and status upon men that can establish dominant status over weaker men and women as well as those who are members of defined racial/ethnic groups. Real men bring the pain. Women are pain.
Sociologists have gone to considerable lengths to study issues like domestic violence and gang violence. But very little work looks at violence specifically in connection with white men as a social group. In his book "Angry White Men," Michael Kimmel, a sociologist at Stony Brook University in New York, takes up the issue of American anger within the context of male entitlement (what he calls "aggrieved entitlement" and criminologist Mike King calls "aggrieved whiteness – the notion that white Americans have become oppressed victims of politically correct multiculturalism).
Pointing to what he calls "masculinity at the end of an era," Kimmel addresses his critique to straight-identified white men, whom he argues are unhappy with changes that occurred in American society over the past 30 years. According to Kimmel "meritocracy sucks when you are suddenly one of the losers."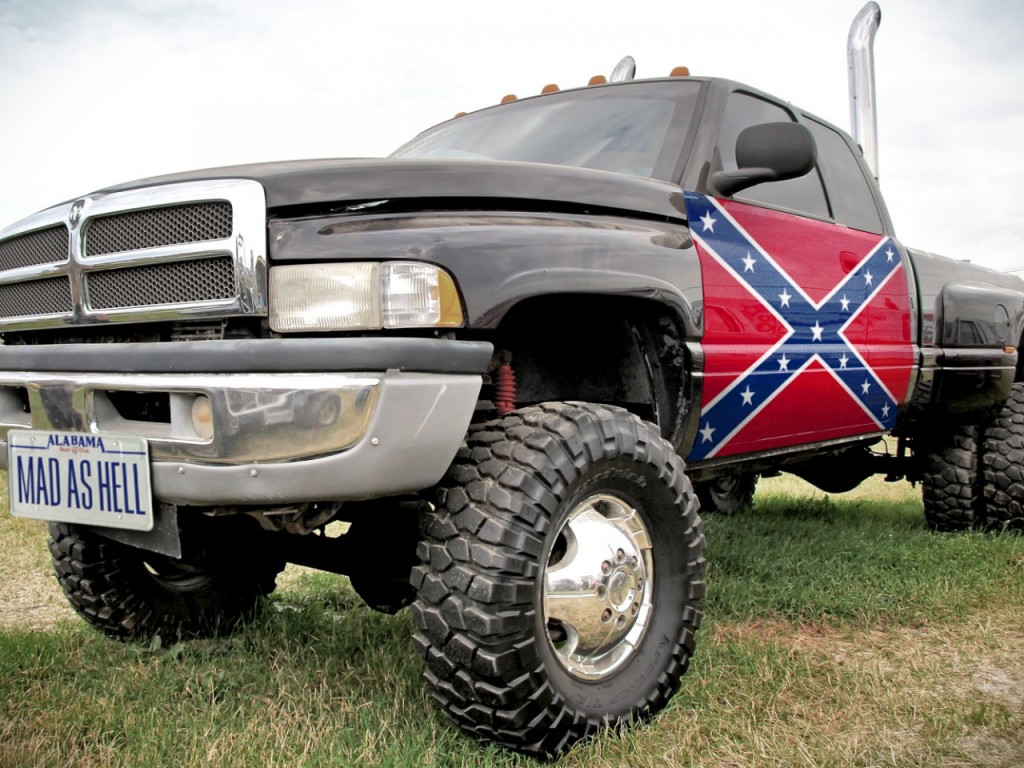 At a gun show in Shippensburg, Pa., Kimmel passed time with a guy he calls "Rick," who manages the K.K.K. table. Men like Rick, he points out, "feel like they've been screwed." They suffered financial losses as a result of a series of recessions and other economic changes, which left them feeling emasculated and humiliated. The outsourcing of most traditional manufacturing jobs and the rise of the service economy, says Kimmel, produced nothing short of a radical cultural shift. "Betrayed by the country they love," he writes, they are "discarded like trash on the side of the information superhighway." These particular men are "downwardly mobile…and they're mad as hell."
Their sin, according to Kimmel, is a failure to adjust. Yet what many find difficult to admit is that for years they benefited from a birth privilege that put white men on top. White men, he writes, "have been running with the wind at our backs all these years," and "what we think of as 'fairness' to us has been built on the backs of others." What's really happening here, he argues, is that their economic role has changed and they don't know who to hold to account or what to do about it.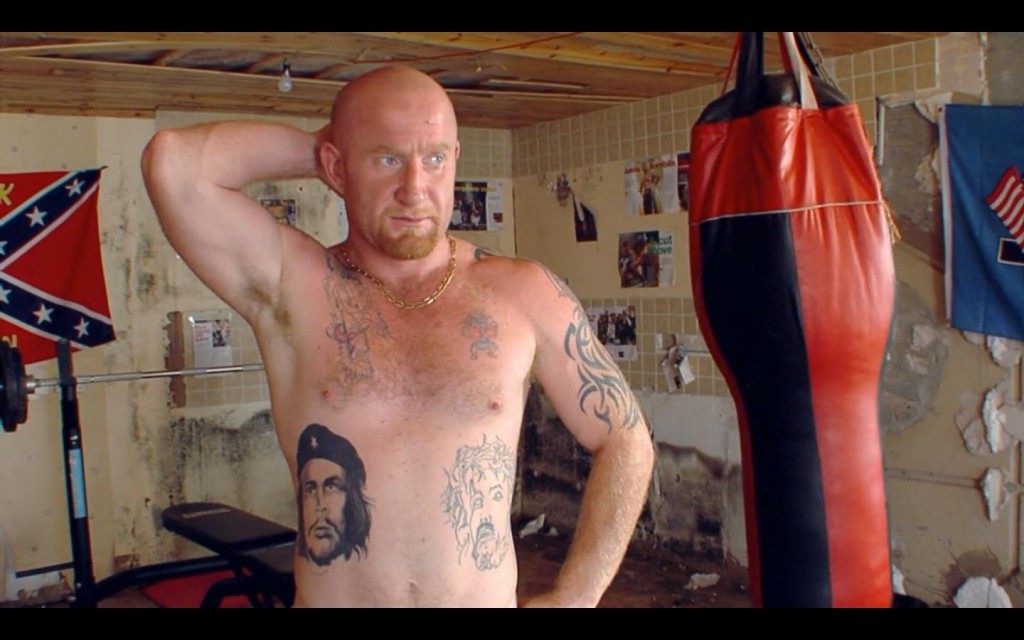 So instead of adjusting to social change, Kimmel says, some men have chosen to feed their rage. But they don't get mad at the corporate overlords who shipped their jobs overseas or the banks that took their houses. No. Instead, they rage at ball-busting feminists ("feminazis") for stealing their American manhood; they hate immigrants for stealing their jobs; and they seethe with resentment over the idea that poor people on welfare are picking their pockets and living off their tax dollars. To pass the time, America's angry white men listen to other angry white men like Rush Limbaugh and Mike Savage on the radio; their kids stay busy playing violent video games and, in the worst case scenario, open fire on their classmates at school. Oddly enough, all of this is occuring at a moment in time when white men still maintain almost all the power in the United States. There is, I should add, a growing movement among men to claim that white men are the real victims[for more on this see MRM/Men's rights movement].
Working Class Social Identity: Joe Lunchbucket vs. The Welfare Queen
White working-class men comprise a large demographic in the American social landscape. Andrew Levinson writes in his book The White Working Class Today that nearly half of white men and 35-40% of white women in the labor force identify as "working class." Their occupations span skilled and unskilled as well as young and old workers. With that, if we were to locate the moment in time when this group became disaffected, we would have to go back to the time period of the race riots in the U.S., which occured in the late '60s and '70s.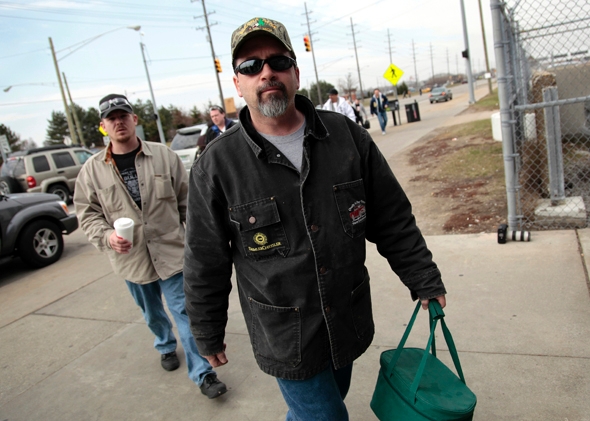 Photo by Rebecca Cook/Reuters
At this time black social identity became identified with urban decay, social disorder, and most especially "welfare." President Ronald Reagan would later capitalize on these populist sentiments when he invoked his now famous "Welfare Queen" script to turn whites'attention away from the economic dislocation and other disruption caused by his administration's "trickle down" economic policies of the late 70s and 80s. The "great communicator," as he was known, effectively channeled white anger and outrage and helped redirect it toward blacks. Working class whites, who would otherwise vigorously defend social welfare programs like Medicare and Social Security, ultimately associated "welfare as we know it" with blacks, whom they felt were not deserving of benefits for lack of having contributed to the system through paid work like whites.
Adding fuel to the fire was the fact that black incomes rose during this time period while many white incomes stagnated. Major economic changes, combined with desegregation politics and school busing programs (all of which were perceived negatively by whites), occurred within social context that saw increases in anti-poverty New Deal successor programs aimed at blacks. This created deep social cleavages that remain intact in our present day. The "War on Poverty" was ultimately a war that working-class whites would not support; it is a war, nevertheless, that continues its rampage across our contemporary social and political landscape.
So where do we go from here? The trick is perhaps to not demonize these groups but to engage in dialogue to understand them. Questions for policymakers and members of political parties who desire engagement with this target demographic might include what changes in social policy could help ease some of the sufferings of these groups? Bear in mind that despite their historic structural advantage, they have endured economic hardships that cannot be addressed through continued "hard work." How do we call attention to social problems that are demographically associated with "whiteness" and patriarchal social structures (which are shown to foster problematic, even violent behavior) without alienating white men?
Sources:
For a more in-depth look at these issues, consult the article written in Slate.com by Jamelle Bouie, entitled "Why Democrats Can't Win Over White Working Class Voters."
Michael Kimmel, Angry White Men: American Masculinity at the End of an Era, Nation Books, 2015.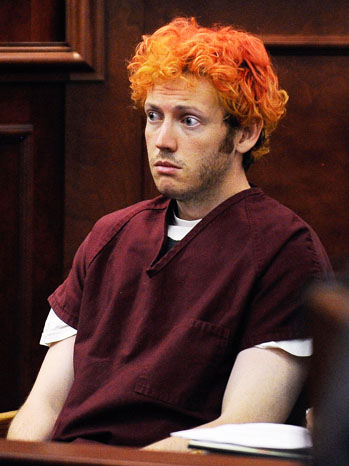 James Holmes, movie theater shooter, Aurora, Colorado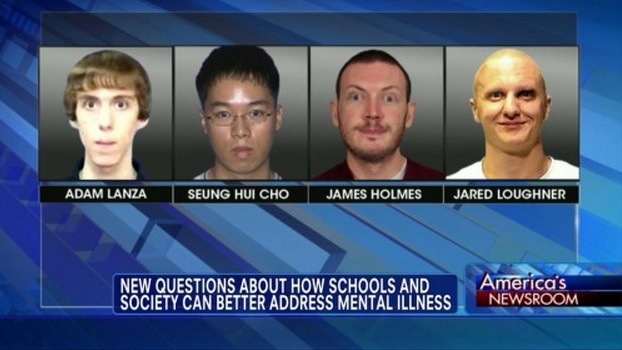 Shooters Gallery of Angry White Boys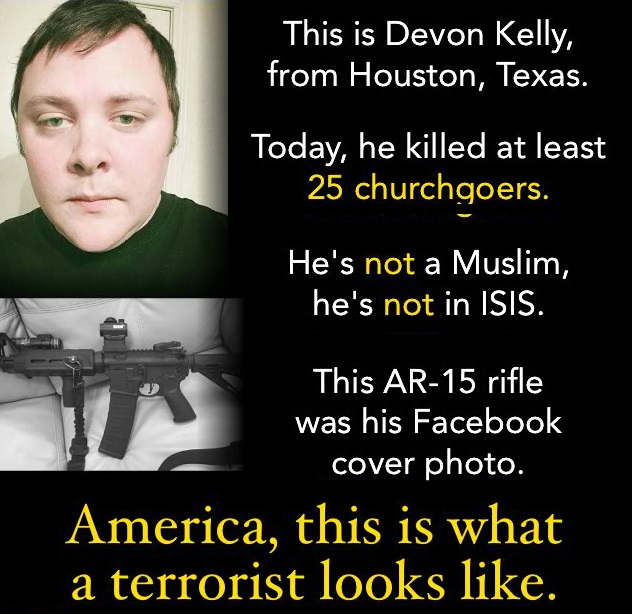 Discussion Questions:
What do you think about Kimmel's main argument? Do you think there might be a relationship between "entitled" male anger and high-profile incidents of violence? What other explanations might you offer?
What does Kimmel mean by his term "aggrieved entitlement"?
What do you think about Kimmel's theoretical framework? His theory draws from a model that identifies the following variables: 1) local gun culture; 2)local gender culture; 3)local school culture; 4) political ID; 5) race; 6) religion; 7) and region as a means to explain school violence. Do you think this model could potentially help identify schools at risk (though perhaps not outright predict) mass shootings and school violence?
How does Kimmel's framework explain the "God, Guns, and Gays" concerns of working-class white voters? Why do cultural issues like this appear to trump the economic concerns of this group?
Do you have a relative or friend that listens regularly to what some refer to as "hate media" and "outrage media?" If so, have you noticed changes in their behavior and general level of happiness over time?