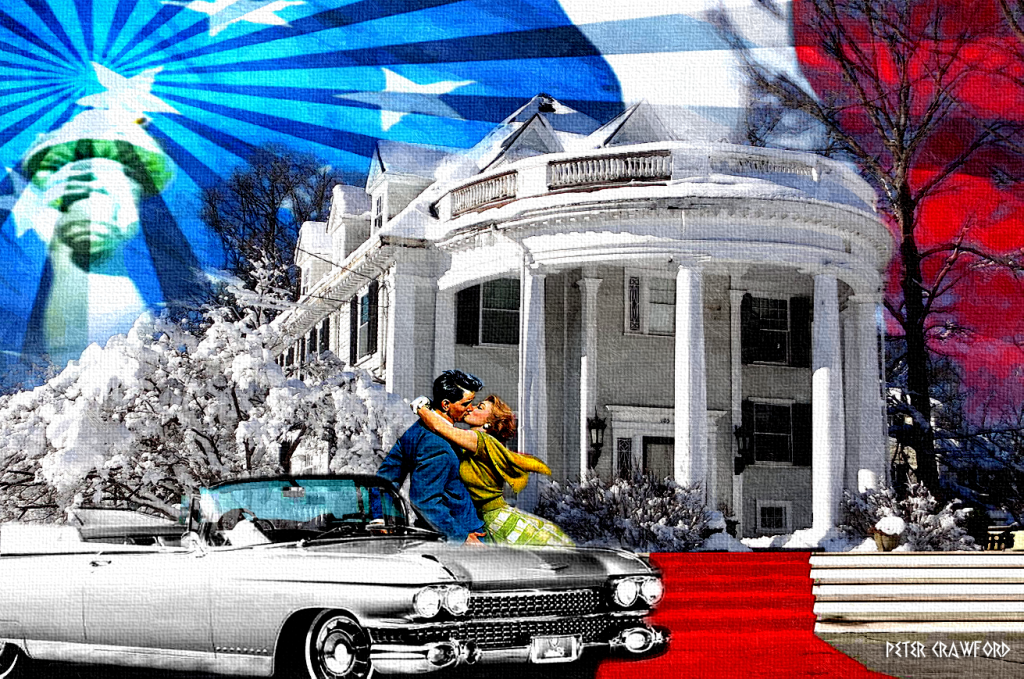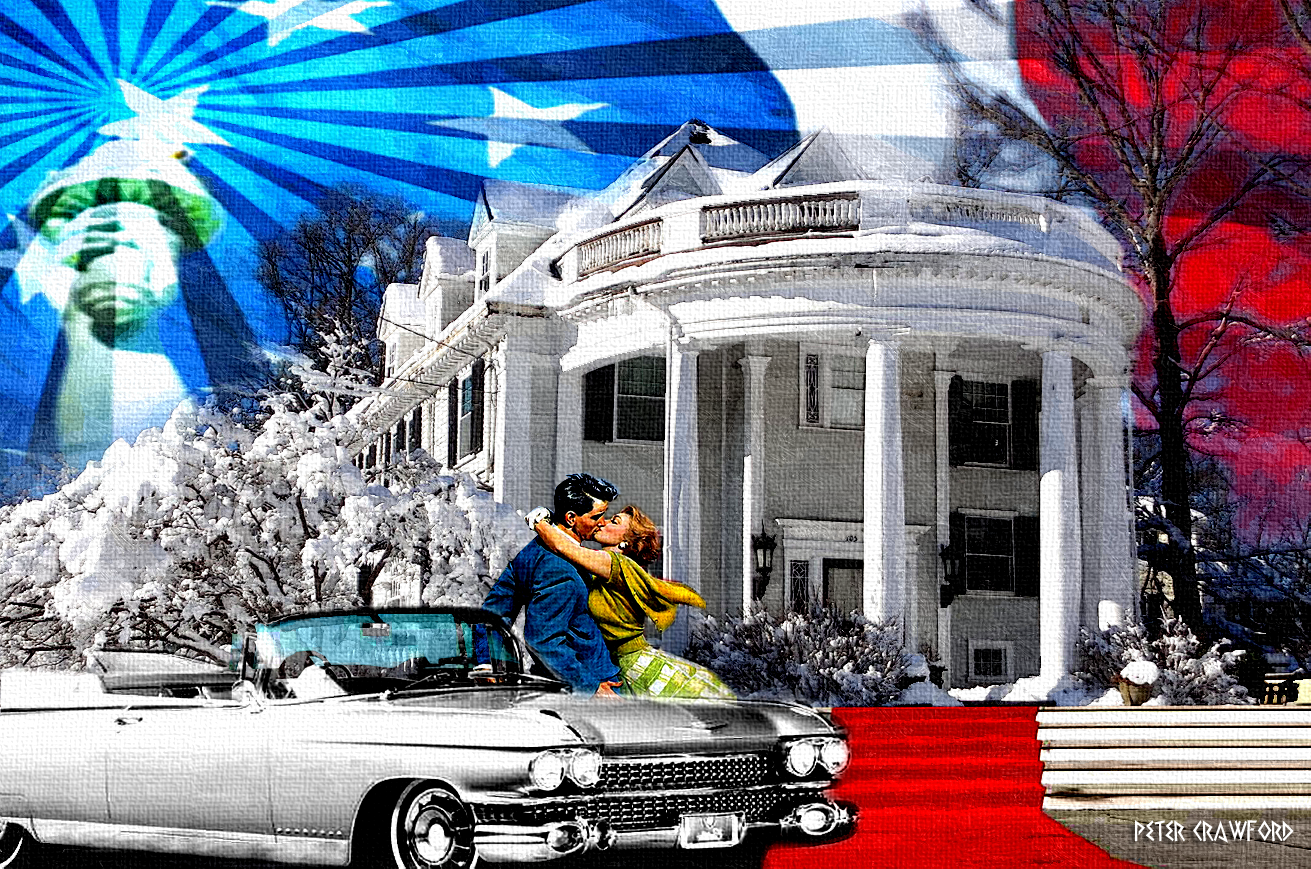 Politicians love to talk about the American Dream – the idea that hard work pays off in a steady climb up the economic ladder for anyone who is willing to chase the dream. What I want you to do now is take a moment and think about is how the American Dream might speak to us in different ways. Why do some people believe in it fervently, whereas others do not? How might a person's willingness to embrace the dream depend to some extent on socio-demographic factors, including the circumstances of their upbringing, family status, wealth, social class, and education?
Regardless of whether or not one "believes" in the dream, it's real power lies in its ability to set up the idea that "hard work = wealth/success" as if it were a social law. In this equation, people who can't "make it" are assumed to be blameworthy because they failed to accept personal responsibility for their own success. Often, it is assumed that they have "chosen" not to work hard. Alternatively, those who are either wealthy and have good paying jobs are considered more successful, because they have all the "toys" so to speak that serve as evidence that they worked harder than the average person.
This logic, unfortunately, only accounts for a limited spectrum of social dynamics that may influence one's opportunity for success. One of the problems with this kind of thinking, of course, is that it doesn't take into consideration (as documented by volumes of social mobility research) that that people's life chances are in no small way also determined by their access to family wealth, institutions, and other opportunity structures. Success, in other words, is not a simple linear calculation that reflects individual effort.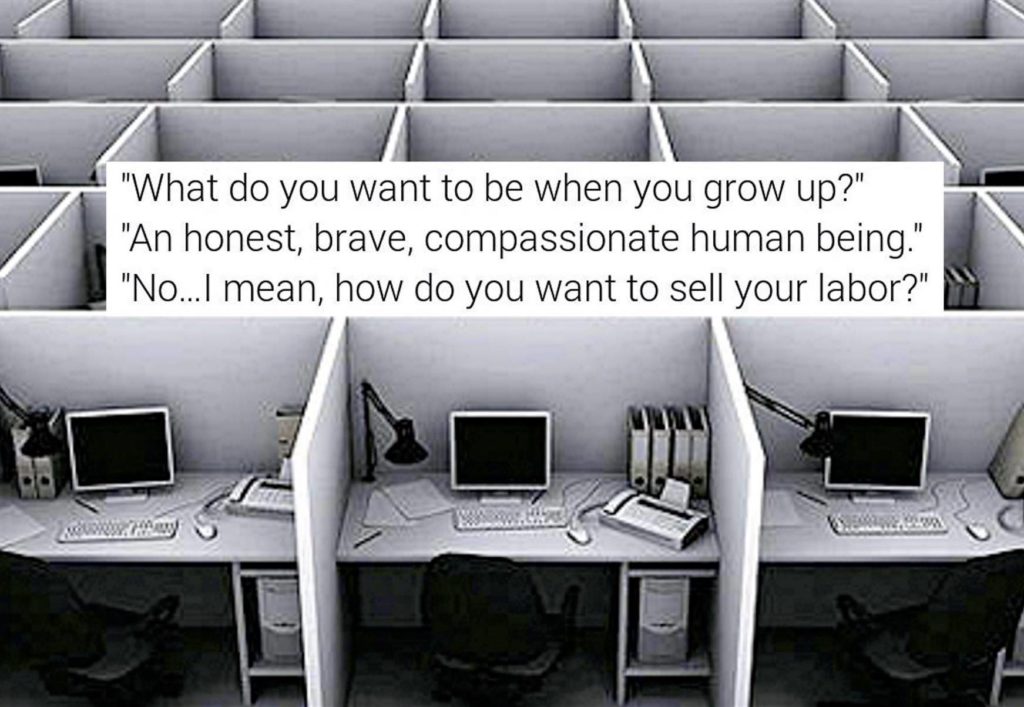 Dreaming But Not Believing
According to a recent annual American Values Survey of 4,500 Americans, 41 percent of Americans think they're in "good" or "excellent" financial shape, pretty close to 2012's 42 percent, but down from 50 percent four years ago. Yet nearly half of Americans who once believed in the American dream (defined as the belief that if you work hard, you'll get ahead) think it no longer exists. Similarly, close to half of all Americans over 18 think their generation is better off financially than their children's will be (Pathe). That's pretty bleak.
What symptoms are Americans experiencing that have led to this gloomy outlook? With the results of the survey, the Public Religion Research Institute created an Economic Insecurity Index to zero in on specific conditions of economic malaise. They asked their survey participants whether they'd experienced any of six different forms of economic insecurity: Had they reduced meals or cut back on food to save money? Were they unable to pay a monthly bill? Did they put off seeing a doctor for financial reasons? Had they lost a job or had hours reduced? Were they receiving food stamps or unemployment benefits?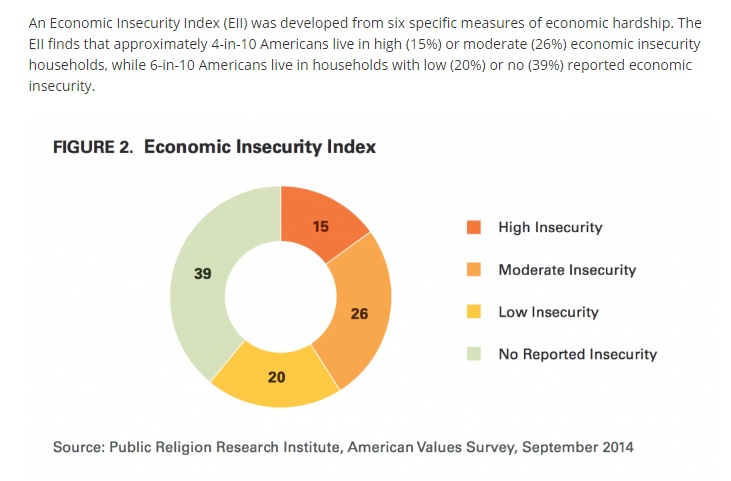 The most commonly reported economic insecurity reveals there is perhaps a less publicized dimension of human suffering compared to layoffs or unemployment: food insecurity, with 36 percent of respondents saying they'd experienced it. Why food? It's possible that this is the budgetary item Americans feel they have the most control over (compared to whether they pay a monthly bill or not, for example), and thus find it easiest to cut. It's not specified whether "cutting back to save money" means going hungry or forgoing an $8 bag of almonds.
More blacks than Hispanics or whites have had to cut back on food for economic reasons, although there's variance even among whites based on class, with a college education remaining a strong predictor of who's not going to have to make sacrifices at the dinner table. Sadly, research is documenting an increase in food insecurity among college students. In light of this, colleges are establishing food pantries as a way to help combat the problem.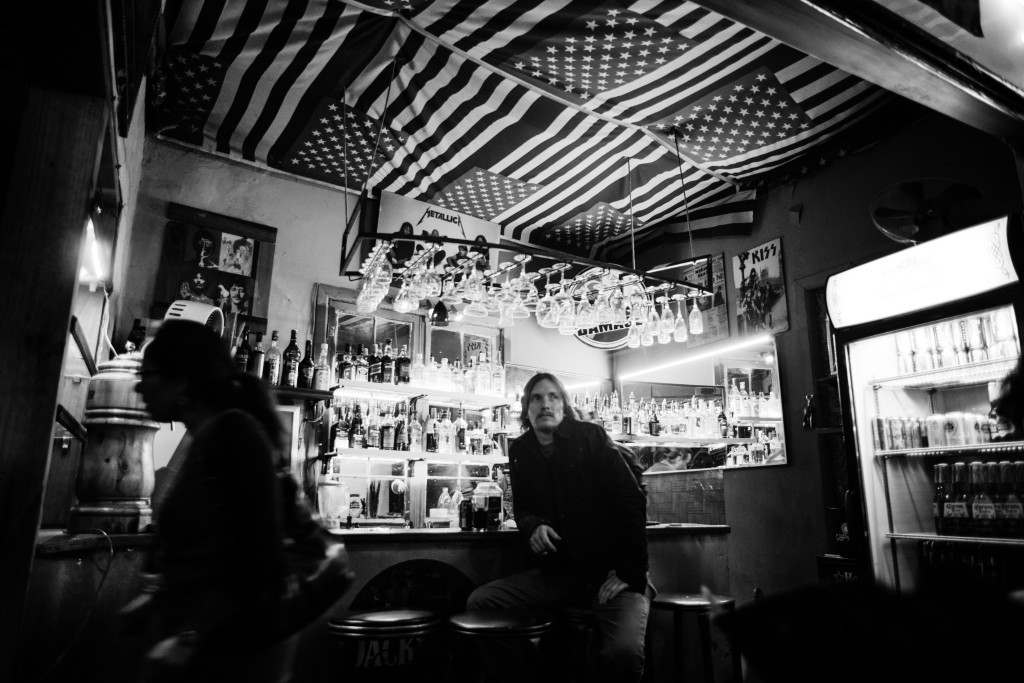 According to the study, most Americans have a decidedly negative self-evaluation of their financial situation. Roughly 4-in-10 Americans say they are currently in excellent (7%) or good (34%) shape financially, while a majority of the public report being in only fair (37%) or poor financial shape (20%). This assessment represents a notable drop from 2010, when half of Americans indicated they were in excellent (9%) or good (41%) shape financially (Pathe).
Today, only 30% of Americans believe the economy has gotten better over the last two years, while 35% say it has gotten worse, and 33% say it has stayed about the same. Keep in mind, this is occurring at a time when the stock market is performing at an all-time high. That says something about who is benefitting (and who is not) from our economic policies in the United States. More on that later (Pathe).
Why Do We Work So Hard?
Take a look at the following video clips. The first one was a 2014 Super Bowl advertisement, sponsored by Cadillac. The second clip is a parody of that ad, sponsored by Ford Motor Company. Both videos indulge in narrative tropes meant to conjure a vision of the American Dream; however, they do so in distinctly different ways.  The first (and original) commercial proposes a question to the viewing audience: "Why do we work so hard?"  Ford opts to "flip the script" to sell their own car and in doing so engages a subtle critique of race and gender.
Alternatively, George Carlin isn't selling anything. Nor is he buying into the notion of the American Dream. The famous comedian delivered a scathing critique of American society and its promise to deliver the dream to those who work hard. Like Karl Marx before him, Carlin calls attention to how the "owners" of society shape the social worlds within which we all live and work.

Cadillac Dreams: Why Do We Work So Hard?

Ford's American Dream: Anything is Possible

George Carlin and the American Dream (adult language disclaimer/advise discretion)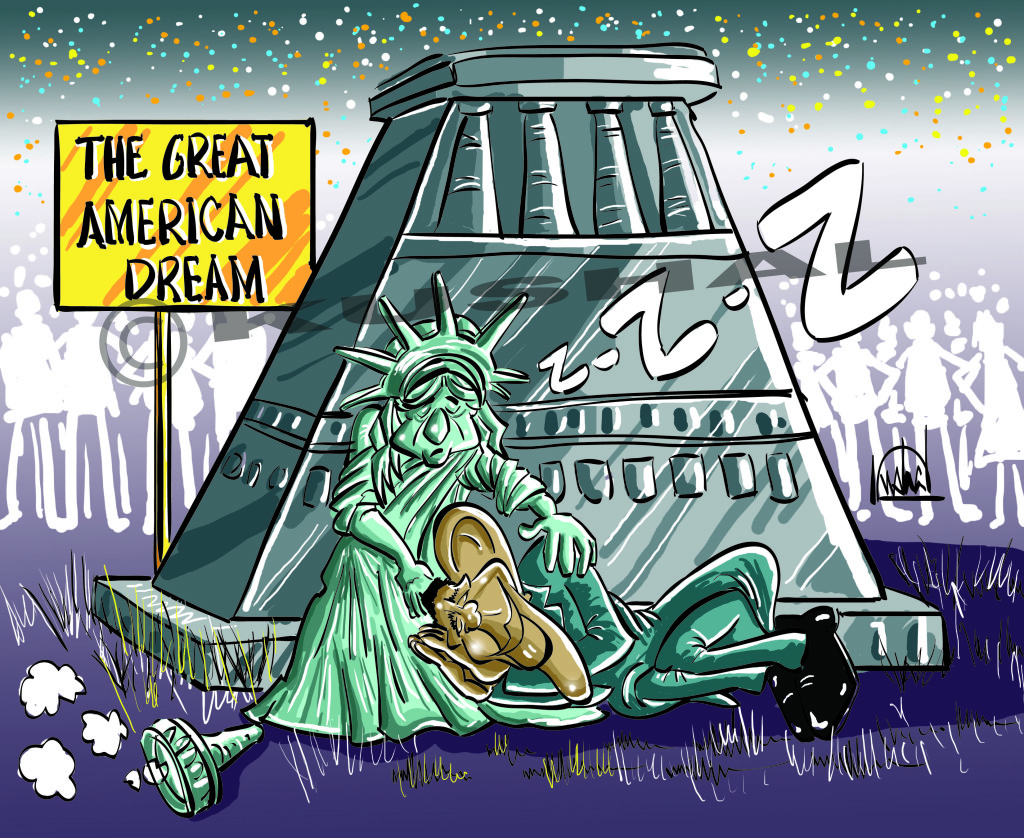 The Virtue of Selfishness
Imagine for a moment a person who enjoys great wealth and status. What would happen to them if they discovered that the success and privileges they enjoy are not the result of their own hard work? (which is to say, what if they discovered the model of hard work = wealth/success does not apply to their case?) This recognition might force them to confront what is perhaps an uncomfortable contradiction. It might even provoke an existential crisis (something they would rather avoid). Because they might have to ask themselves: Do I truly deserve what I have? Do other people deserve to not have the things that I have? Is it fair that I have things (despite not having worked hard), when other people work hard and can't claim my success and enjoy the same things that I enjoy? 
This is why people who identify as wealthy (and those who aspire to wealth) find it is necessary to rationalize that they are the "natural" beneficiaries of their own hard work and virtue. I should point out here that this is not to say that they don't work hard. Many do. But many more do not for reasons that they are the beneficiaries of wealth handed down to them by others.
Consequently, they invest time and effort to stress the hard work = success logic. That's because they have to continually prove to themselves and everyone else that  1) they too are hard-working people who are worthy (not frauds or layabout heirs ); and 2) the poor are truly poor because they steadfastly refuse to adopt a hard-working enterprising lifestyle.
As the economist and social philosopher Max Weber points out here, they can never be satisfied that they have simply been fortunate; they have to continuously work to prove they have a right to their fortune; and they want everyone to be assured that they deserve it.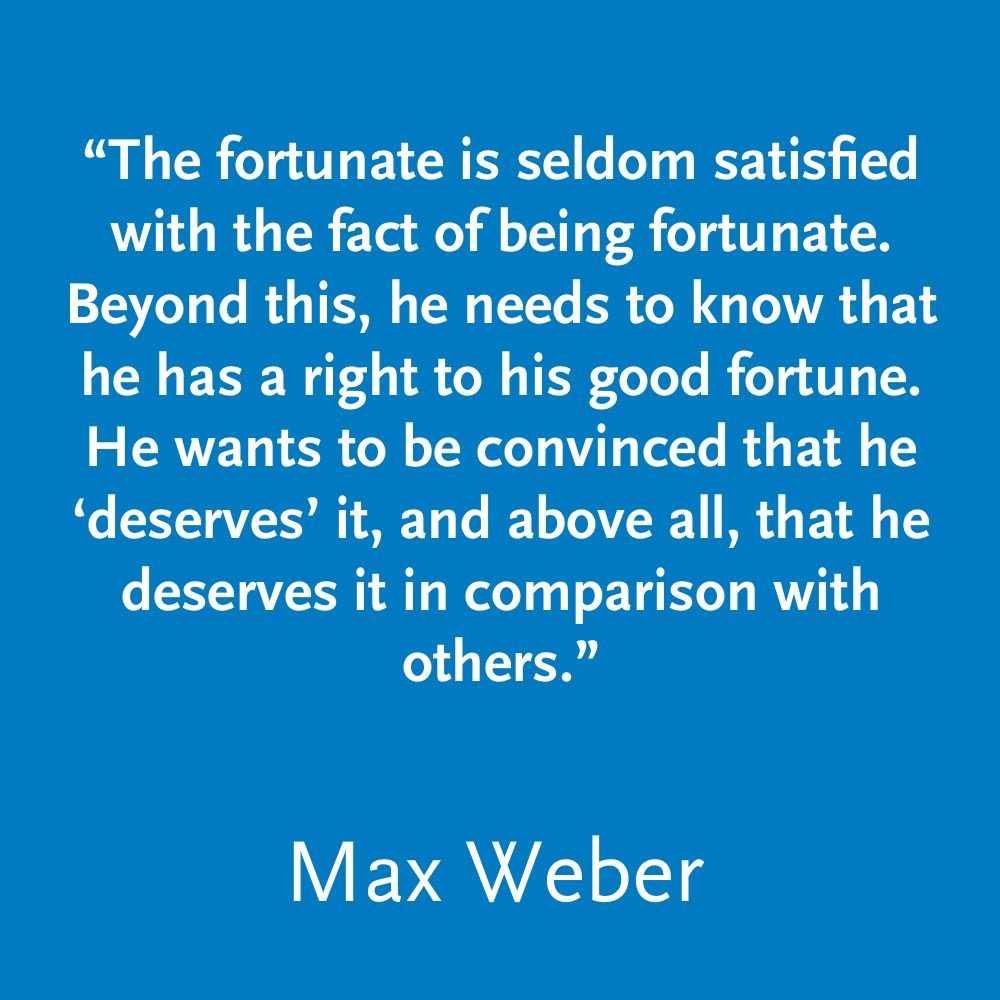 Avocado Wars
This leads me to sidestep into the latest meme wars that perfectly illustrate this contradiction – the avocado wars! Millenials, in particular, have taken a bashing of late, as they are told they spend too much money on luxury food items, including avocado toast and brunch. As the logic goes, they are admonished and told more or less "your financial problems are not the result of a broken economy; they're the result of your self-indulgent food choices."
So along comes Mr. Moneybags – let's call him Avocado bruh – a supposed "self-made" millionaire to point out the error of their ways: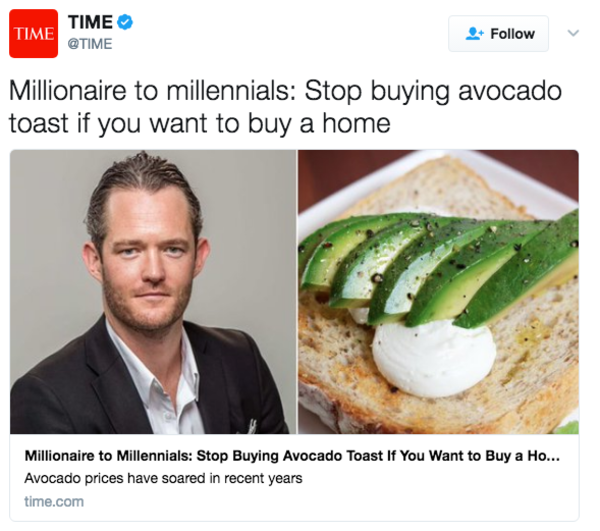 But as it turns out, here's what's really going on: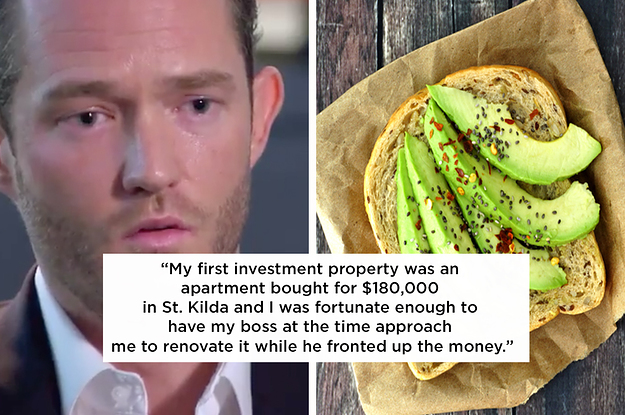 There are many examples of this type of thinking and admonishing in our culture. The fact of the matter is that most people in the United States who are financially well off – not that there are not exceptions – got that way the old fashioned way – they inherited or were given the money. Imagine what you could do if someone gave you a pile of money?
Looking Out for Number One
When all else fails to sustain the delusion, appeals to the philosophy of Ayn Rand are often dispatched as a means to claim some literary credibility. Rand's writing, as demonstrated in works like Atlas Shrugged and The Virtue of Selfishness, is often used to justify a moral philosophy that decries any basis for a social contract (mutual social obligations to others), particularly when those social obligations are achieved at the expense of curbing individual desire and ambition.
We know from interviews with Rand that she modeled the protagonist (Danny Renahan) of her first novel, Anthem, on the notorious serial killer, William Edward Hickman – a despicable psychopath if there ever was one. This was her first-draft portrayal of what she conceived as her "ideal man" which she would later refine and portray in the character of John Gault. Rand writes in her journal entry:
"[Renahan] is born with a wonderful, free, light consciousness — [resulting from] the absolute lack of social instinct or herd feeling. He does not understand because he has no organ for understanding, the necessity, meaning, or importance of other people … Other people do not exist for him and he does not understand why they should."
This is the psychopathic model of "individualism" as Rand imagined it; it is a model for behavior that even today continues to inspire people and many politicians among them, who fantasize about life free from "government interference." Not only is this thinking deeply depraved, it's the polar opposite of the altruistic empathy for others that Christian moral philosophy mandates for its adherents. Neither does it constitute an effective basis for governance. One cannot aspire to live in a "society" governed by rules and cooperation if one imagines they are an unaccountable free-agent.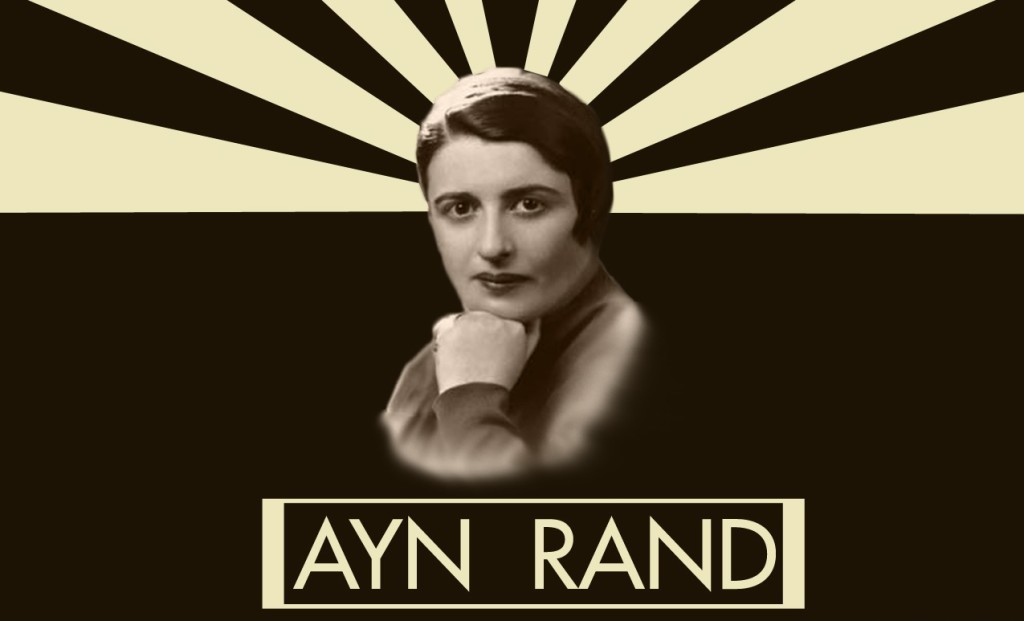 Boot-strapping Ideology
Where it really gets interesting is when we look at the different ways this type of thinking manifests among people of average means – the "boot-strappers." These are people, who generally worked to overcome some level of disadvantage, but through their own efforts (and often with help) managed to "bootstrap" their way to success. As a result of having undergone this experience, they now feel that everyone, regardless of obstacles that might be encountered, should similarly be able to overcome disadvantage. Compared to the wealthy person, who often inherited their privilege, the existential angst that this person experiences is bit more complex. So let's take a closer look at this person.
Not having been blessed with the luck to be born into privilege, they must contend with at least two significant fears. First, that someone will discover the "secret" of their less privileged/low birth past, thus they work even harder to maintain the veneer of success – success they further equate to evidence of their inherent "goodness" as a person (the very thing that they hope  distinguishes them from the people and social groups they are aiming to stand apart from). Second, the fear that if they stop working, even for a minute, they will fall back to the low place from where they ascended to success and in the process cease to be a good person. Buying into the American Dream is thus critically important to the intellectual disposition and psychic make-up of the "boot-strapper." While they might perceive they derive some limited benefits from the current system, their social relation remains one of subservience to true wealth. So rather than recognize this, such a person is inclined to "shoot the messenger" that tries to point out the fact. Consequently, they are easily aroused to upset when any effort is made to unmask the system of exploitation from which they only marginally benefit.
Not One Dream, but Many Dreams
In reality, there are many different variations of the American Dream circulating throughout our public media and discourses. To be sure, it is a dynamic, complex, and compelling narrative. Personal responsibility narratives run a close second, in terms of their power to bring about conforming behavior, for rich and poor. Nevertheless, regardless of how popular or entrenched the thought process might be, one thing is certain: it is a fatal error to assume that people without money are lazy moochers.  Likewise, it is similarly problematic to think people can simply "choose" success; that success, in other words, is a simple matter of hard work and a reflection of the sum total of our individual choices.
The foundational belief that there is no such thing as structural poverty (or structural racism, etc.) puts the onus for failure totally on the individual, where success is understood to be a matter of individual morality and self-discipline. It's the secular version of the prosperity doctrine that has destroyed the social justice mission of many churches.
The idea that individuals alone are responsible for what happens to them is not supported by empirical research and evidence; further, this idea is potentially destructive and corrosive of our collective social well-being.
To this end, we would all be better served if we simply questioned and attempted to understand the root causes for these assumptions. At the very least, we should be open to considering that  attaining the American Dream for many people is not as simple as many of us so desperately want to imagine.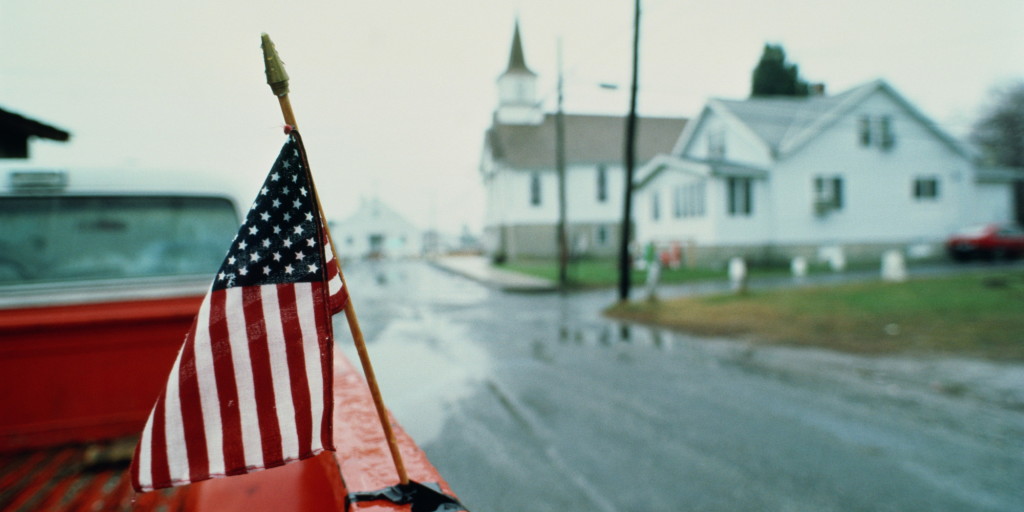 Sources:
Excerpts from this post were derived from the article by Simone Pathe, "Why half of U.S. Adults No Longer Believe in the American Dream." Last accessed May 2016.
Public Religion Research Institute, Economic Insecurity Index, by Daniel Cox,  Juhem Navarro-Rivera, and Robert P. Jones
Discussion Questions:
How do the two-car advertisements engage with the idea of the American Dream? What vision of the dream are they each selling?
What kind of language and symbols do they employ to motivate potential car buyers?
How do the ads subtly (and not so subtly) exploit issues of race, class, and gender?
What is George Carlin's basic argument about the American dream?
How is Carlin's argument similar to Marx's argument?
Do you think the American Dream can be attained in today's society? If so (or not) comment on your own experience trying to "live the dream." Do you think it is attainable for you?
What do see potentially getting in the way of your success and ability to live this dream?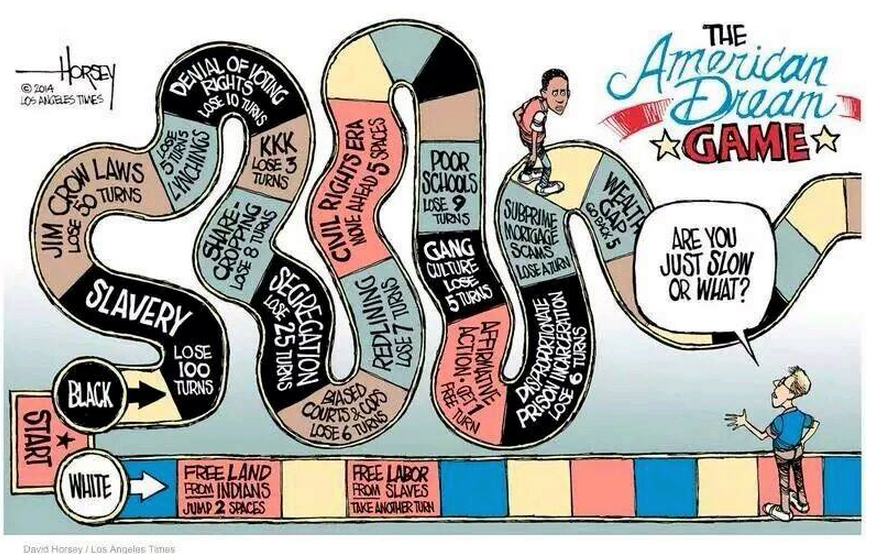 Artist: David Horsey, LA Times