Full Metal Jacket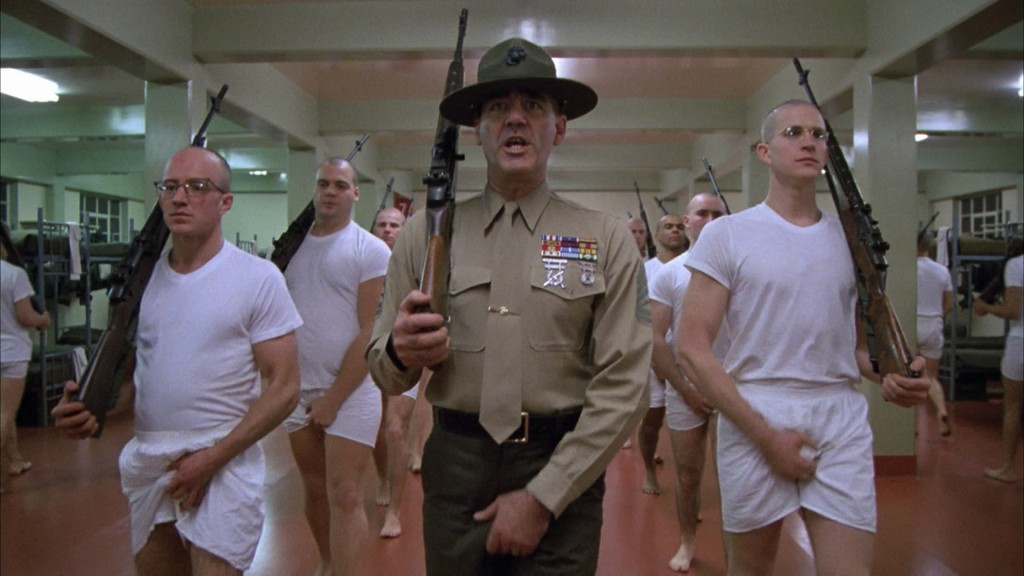 "This is my rifle.This is my gun. One is for killing. The other's for fun."
The Hurt Locker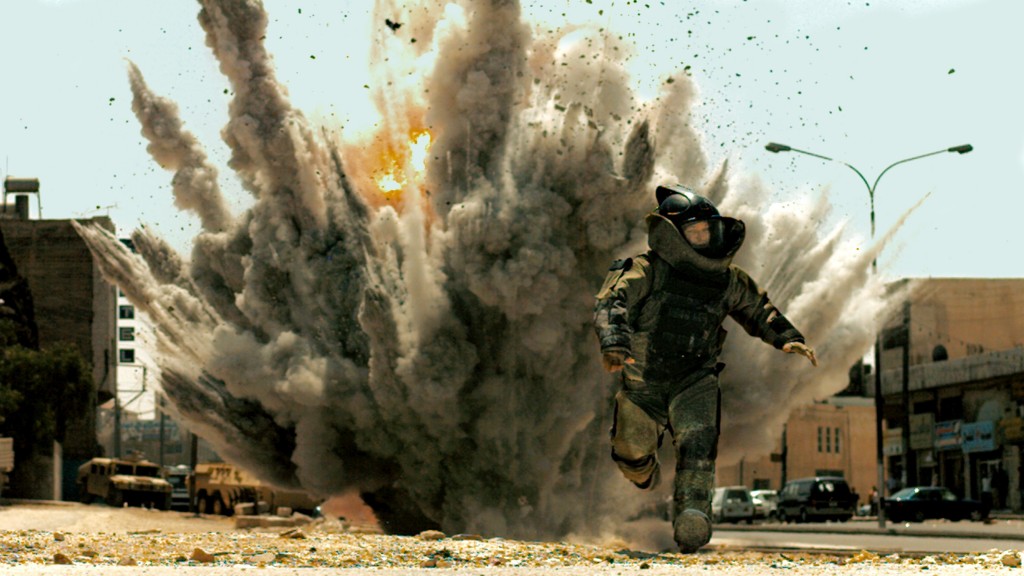 "The rush of battle is often a potent and lethal addiction, for war is a drug." –Chris Hedges
Restrepo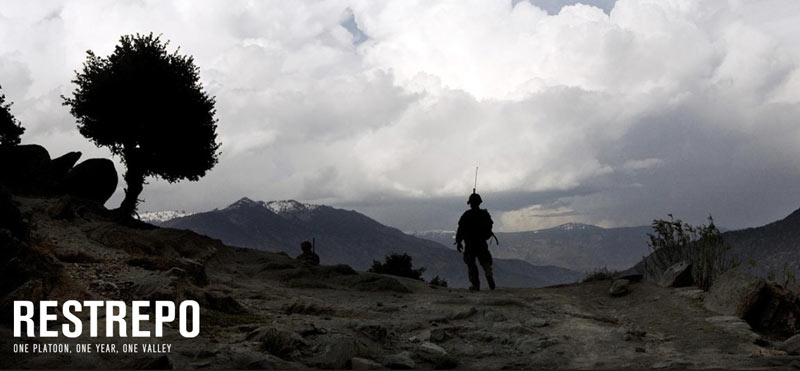 "Battle six Romeo this is two-six. Right now we have the hilltop."
The idea that the evolution of cinema has proceed along a parallel track with the development of warfare technology is one that has been taken up by students of film theory as well as by philosophers and cultural studies theorists. Oddly enough, one of the first movie cameras was derived in part from the technology used to make the Gatling gun. Since then the imbrication of war with film has intensified over time. In our present era, we find the technology used in pilot headsets, night vision goggles, and un-piloted ROVs or "drones" has evolved to the extent that modern combat appears choreographed to mimic cinematic effects: war is like a movie or video game, only one that has life-altering and often deadly consequences for its players. Given that the overwhelming majority of us experience war and conflict, not from the front lines but indirectly, through entertainment venues, i.e. cinema, television, video, or online via the Internet, it is increasingly important that people exercise vigilance when it come to making choices about media information sources. The three films depicted here are all award winning pictures that in many respects make war their central character. Reflect on our classroom discussions and consider the following questions:
How are social hierarchies portrayed in the films? In other words, how are the characters ranked and organized into social groups; furthermore, who has access to social power and on what basis do they claim that power? How might gender concepts based on notions of what is considered proper masculine and feminine behavior be operating in the films, either overtly or covertly? What do the films tell us about what it means to be a man or woman who is at war? Do "parts" matter?
What underlying critique might be presented by the film makers that speaks to the social organization of violence in our culture?
What are the significant personal attributes, attitudes, and behaviors that define the major characters in these films? What stereotypes are indicated in terms of race, class, and gender?
How is group membership and social solidarity expressed and shared by the different group members? What happens to people when they become separated or separate themselves from their primary group?