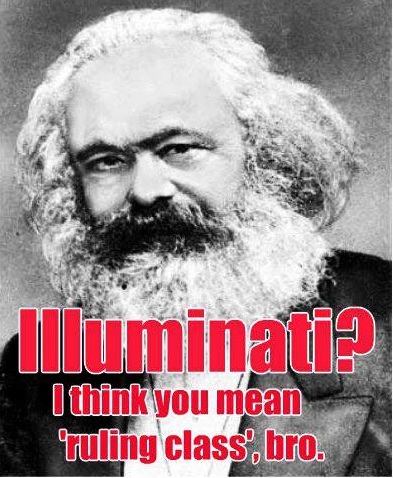 Why Should I Care About Social Inequality?
It might strike you as odd that classical sociologists were very much preoccupied with questions about social inequality, which led them to question the very basic structures and functions of society and how these things all relate to the process of social change. We begin with this work to lay a foundation for inquiry that seeks to better understand how issues of social inequality and equity issues are important to understanding the world around us.
Concepts like social "class," for example, are an important component of theory building in the social sciences. When we break it down, class as a variable of analysis typically reflects some combination wealth, income, and education; additionally, it sometimes tells us about how social groups maintain their social status (and social advantages) by seeking affiliation with political parties.
Researchers thus are often given to look at how class interacts with other variables that reflect important dimensions of social stratification like race and gender in their efforts to highlight the dynamic multifaceted nature of social group experience.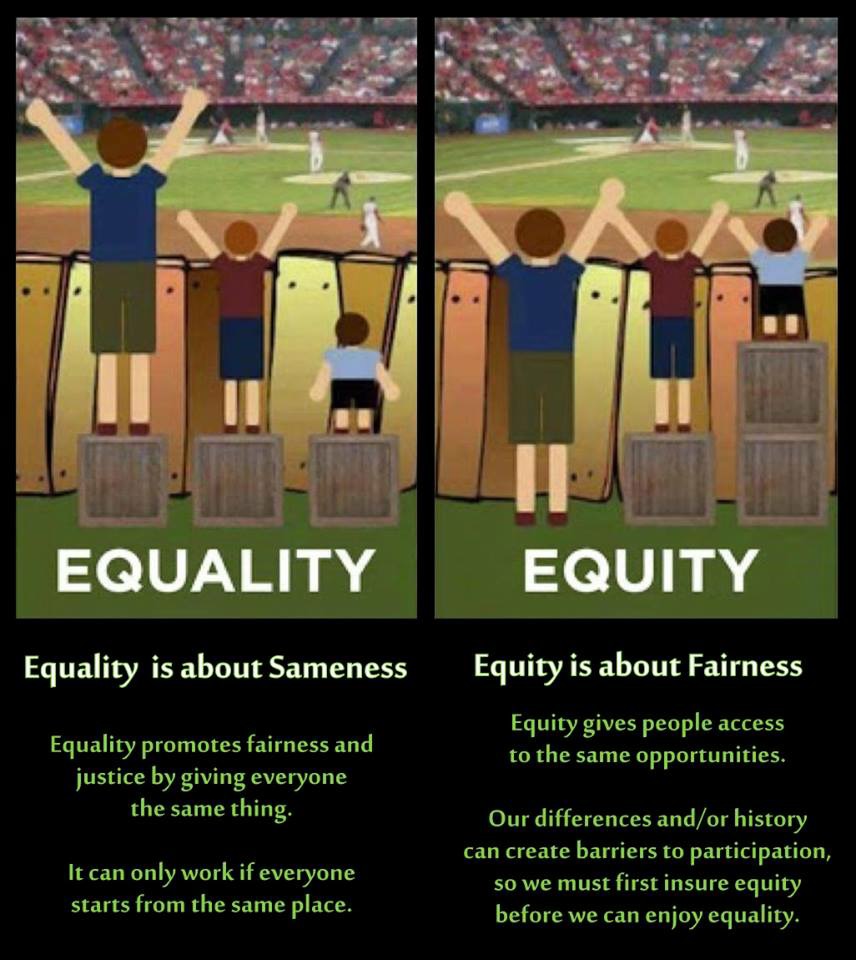 Karl Marx
Marx's theory of class conflict understands social stratification in terms of the individual's relation to the means of production (you were either part the bourgeois or proletariat classes). The contradictory social relationship between the two classes, for Marx, is the motive force for change in capitalism. For him, class represents the main axis around which power relationships are organized (economic and political). Class outlook (how you see the world) is determined by your material position.
Marx also argued that individual beliefs (ideology) are similarly bound up in material relations, which are again largely determined by one's position in the division of labor in society. With that, Marx understood that one of the goals of capitalism was to distract working class people (the proletariat) and prevent them from achieving class consciousness. Having bought into the belief system that they must consume/buy things (materialist ideology) to be seen as worthy, working people often fail to achieve class consciousness; their hard work distracts them from understanding the true nature of their exploitation in society by capitalists.
Conflict theorists in the social sciences trace their intellectual roots to Marx, in light of his emphasizing that social "conflict" defines the relationship between class factions and is the motive force for social change. Conflict, according to Marx, is understood to be inevitable, because the capitalists that control the material resources and wealth in society are not likely to ever give up the game of exploiting workers in order to attain more wealth and profit. One of the ways they keep the deck stacked in their favor is to use their influence to shape social institutions in society: the education system, criminal justice system & laws, the media, and healthcare.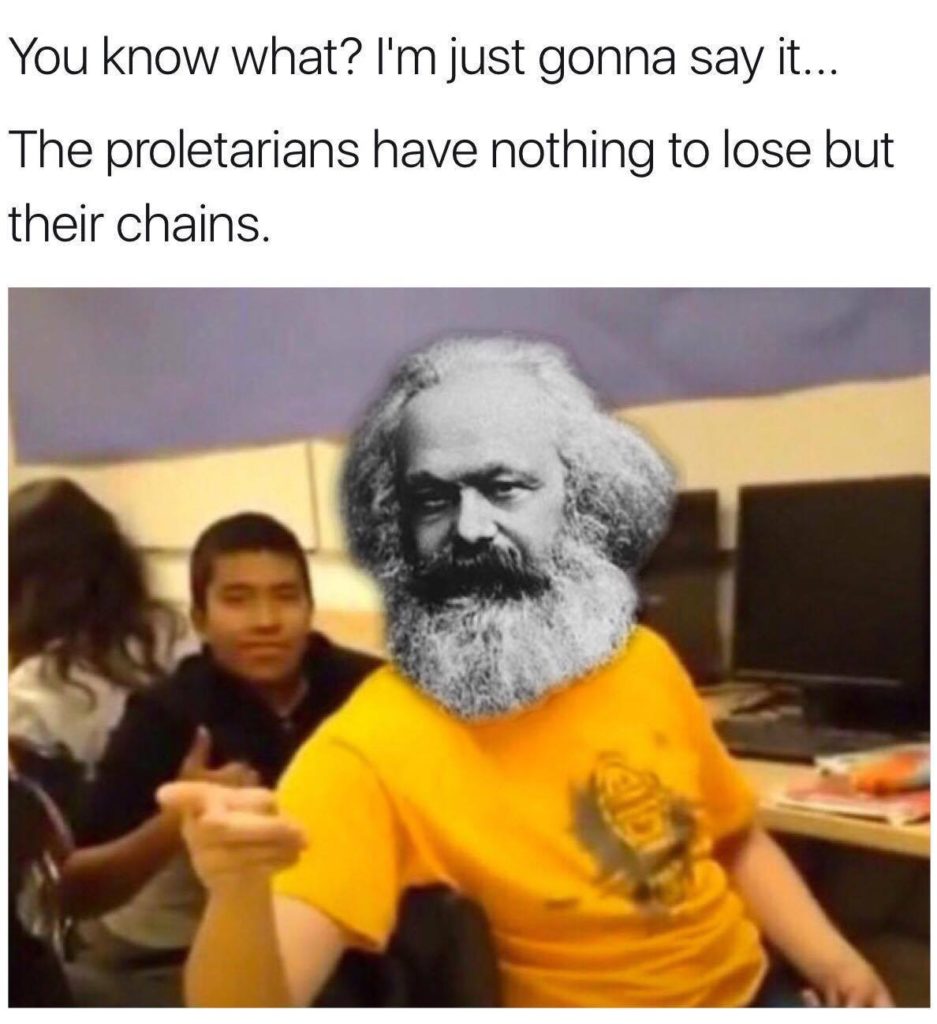 The refusal by capitalists to acknowledge and compensate workers relative to the important contributions that they make, in Marx's view, necessitates the violent overthrow of the social system. Violence is, thus, is understood to be a hard-wired feature of capitalism (remember this when we talk about gun violence later).
Marx says that the only way to end the cycle of violence is to end to capitalism and reorganize the social order in a more equitable fashion, this way all people can profit from the system, not just the wealthiest of the wealthy.
Of course, another concern Marx had with regard to capitalism and social inequality is how this also produces alienation. According to Marx, as capitalism advanced, as the division of labor increased, and due to the fact of being forced to sell their labor to capitalists, the result is a condition that he called "alienation." Workers became alienated on 4 levels:
• alienated from the objects/products they produce
• alienated from the process of production
• alienated from themselves – their "species-being"
• alienated from other people.
In other words, the experience of selling their labor resulted in a loss of control and power over their life as well as their labor. People became slaves of the objects they produced in the same manner as they became appendages of machines. The inherent structural disparity between the members of the working class and the owners of capital, Marx believed, contained the seeds for revolution, where the working class would have no choice but to rise up to throw off their capitalist oppressors. Put another way, the two social classes must "clash" and capitalism must be superseded in order for man to recover his alienated self and be free from class domination.
Max Weber
Weber formulated a three component theory of social stratification, which included class, status, and party. Unlike Marx, Weber thought it was important to think about social positioning in terms that took into account non-economic qualities like honour, prestige, religion, and the political power domain. Weber does not see class as forming a basis for social action and change. He does not theorize a "working class" as does Marx, but speaks of an upper, middle and lower class within lifestyle groups. Nevertheless, he still considers social class to be important to determining an individual's "life chances." Weber, in this respect, understood there to be a multiplicity of classes in any given society, which contained multiple overlapping dimensions and groups. People were driven to achieve their individual goals/ends by employing different means within these overlapping structures. That's because for Weber, unlike Marx, it's not just about economics.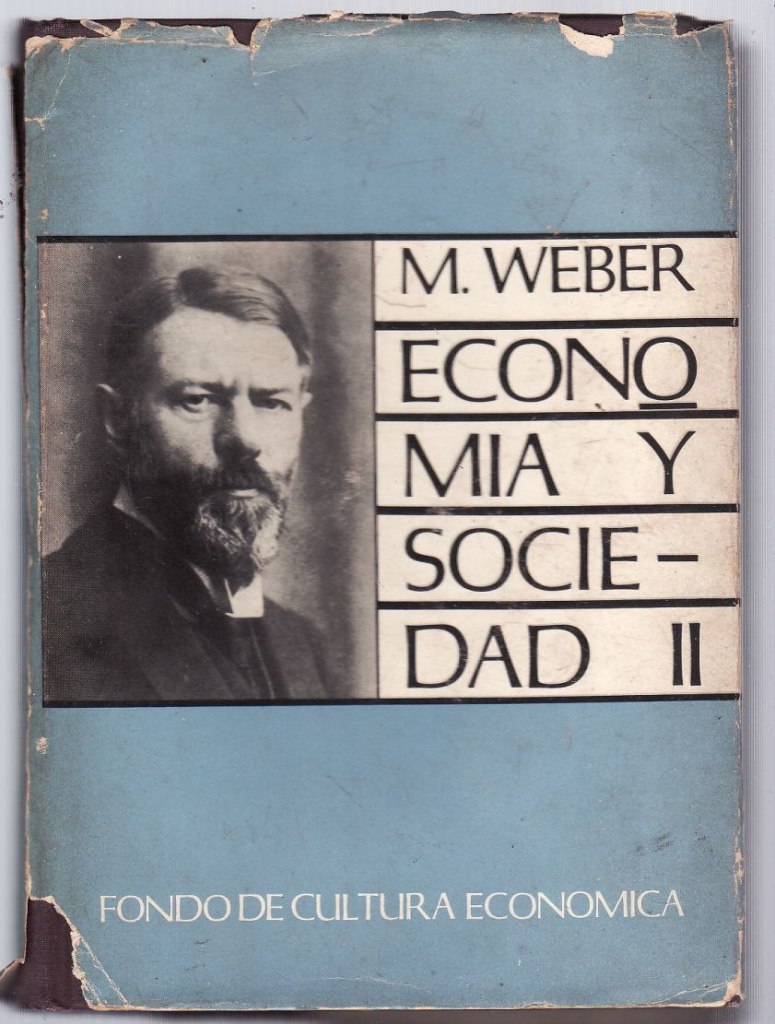 Weber is also known for his seminal work The Protestant Ethic and the Spirit of Capitalism, wherein he coined the term the "Protestant work ethic" to describe how links made by theologians between religion, work, and capital laid the groundwork for capitalism. Calvinist theology is heavily invested in the idea of "predestination," which dictates that only an elect few are predestined for salvation from birth, while the rest are damned. Naturally, this caused people quite a bit of personal anxiety, and so they were compelled to look for hints or signs that they were members of the elect; they believed that material success was among the most notable indicators of God's favor. Doing the hard work of creating God's kingdom on Earth through a secular vocation was thus considered a pathway to God's grace. But the opposite also held true: just as material success indicated God's grace, poverty and abjection were signs you'd been denied God's grace – you were not one of the "chosen" people.
It is worth noting that when the Protestant work ethic developed in the United States, many people in the country weren't even considered people (i.e. slaves).  In this context, slaves could be both blamed for their misfortune, subjugation, and torture and at the same time have the legitimacy of their labor erased. There is a strong argument to be made that this kind of religious morality still informs how we think about work as well as those whose ancestors were slaves, even if the religious connotation is no longer recognizable.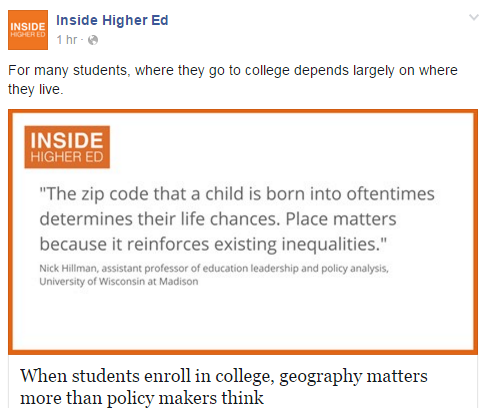 "The Protestant work ethic that influenced the founding of this country included a belief that the more material wealth you have, the closer you are to God," said Robin DiAngelo, a professor whose research focuses on how white people are socialized to collude with institutional racism. "So during slavery, we said, 'You must do all the work but we will never allow that to pay off.' Now we don't give black people access to work. Then and now they have not been allowed to participate in wealth building or granted the morality we attach to wealth."
This historical entanglement of property and virtue continues to inform racial views. "Property among white Americans is seen as something to be treasured and revered," said Winbush. "Black Americans, for reasons having to do with this history of disenfranchisement, have not viewed themselves as truly owning anything in America."
Put differently, when we think about people within a context where work/labor contributes to building God's kingdom on Earth in a very physical way, anyone whose labor was not recognized as legitimate was denied access to material wealth, success, and social status – all the things that supposedly were indicators of one's "chosen" status (slaves weren't even regarded as human).
Denying the labor of black Americans was in this manner an important part of the legitimating ideology of white supremacy to the extent that it helped reinforce it. Ethicist Katie Geneva Cannon has written at length about how the institutional denial of citizenship and freedom to black people essentially precluded the possibility of them ever being seen as virtuous in white society.
"The 'rightness of whiteness' counted more than the basic political and civil rights of any Black person… Institutional slavery ended, but the virulent and intractable hatred that supported it did not," Cannon wrote in The Emergence of Black Feminist Consciousness that it is through both erasure and ignorance that we continue to deny the virtue and legitimacy of black citizenship and labor.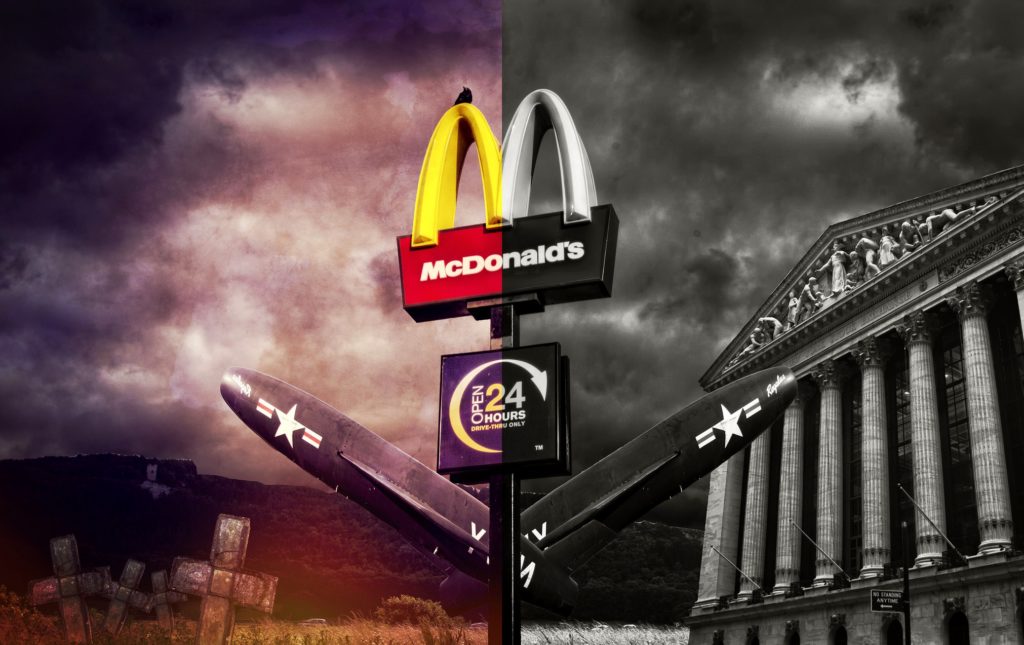 Although it has been a long time since the ideas of the Protestant work ethic took hold – and slavery too was a looooong time ago – nonetheless, we are still trapped within the legacy of inequities brought about by these social dynamics and ways of understanding who "works hard" and who is socially worthy. While the religious explanations that underlie the logic no longer seem to be relevant; the economic logic remains, emptied of its religious content. American industriousness would not have come about without free slave labor. War (which I have not had time to write about here) is also a key to industrial progress. That these things are plainly obvious, yet they still manage to escape critical recognition, is a problem – one that gets in the way of real social progress.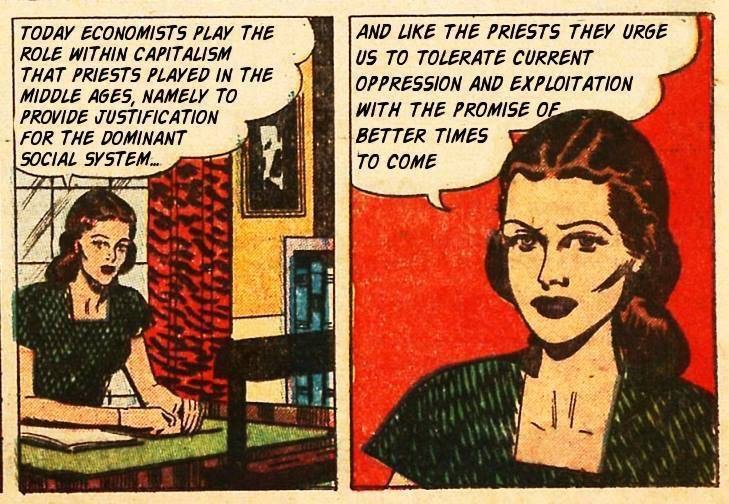 Pierre Bourdieu
Bourdieu's work represents something of an elaboration and synthesis of the work of both Marx and Weber. He proposed a functional theory that linked the "material" elements of class with the symbolic "psychic" dimensions of class (could it be that they're not really separate at all?). Bourdieu was, in this respect, interested to explore how social class gets internalized; that is, how it not only reflects the material aspects of your life, but how it also affects your habits of mind, including the tastes and preferences that you develop for culture (i.e. hair, clothes, music, art, food, sports, people, body style, and other aesthetics). All of these things, according to Bourdieu, reflect the individual's relation to the dominant class in society; they distinguish the dominated from the dominant.
In light of this important work, we might consider how the cultural realm continues to constitute an important site of tension, conflict, and expression, as people jockey for position in the status hierarchy and engage in status-seeking behavior in order to claim their position in the social order. Bourdieu's ideas further illuminate how economic and cultural relations might be merged with relations of subordination, based on class, age, and gender (he didn't say much about race) and in doing so shows how multiple forms of subordination articulate and may be deeply intertwined.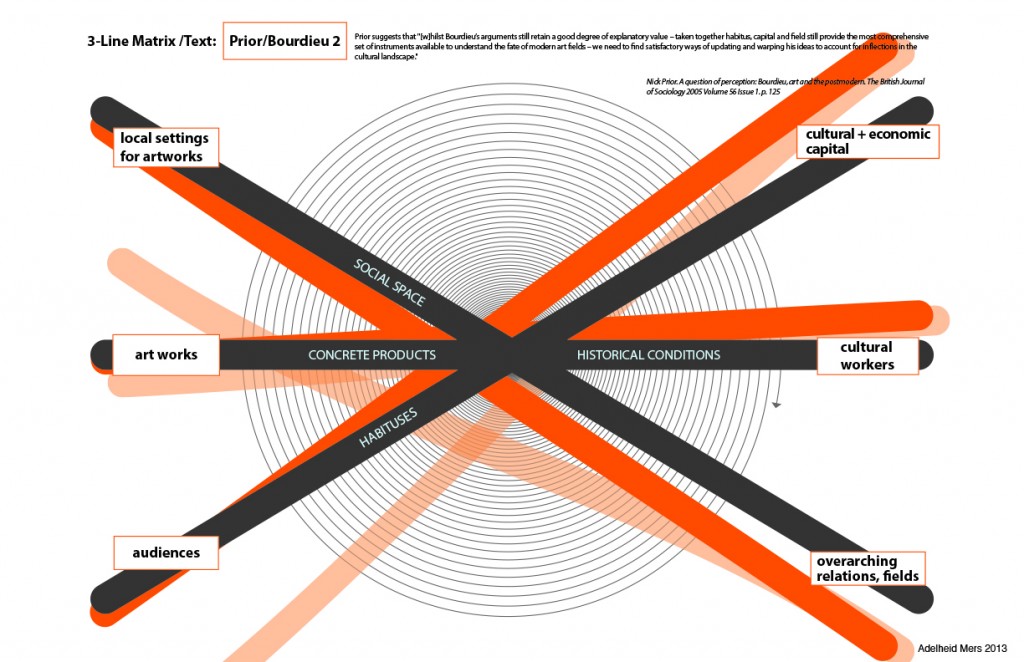 Wealth Distribution
Presently, in the United States, we have an economic situation similar to what Marx described.
The vast majority of people are resource-poor, relatively speaking, when compared to their well-off brethren, who own upwards of 40% of the country's wealth. The following video clip offers a powerful illustration of wealth distribution dynamics in the contemporary U.S.:
How to Fix it: Policy Solutions
For a long time, economists, policymakers, and many lawmakers have argued we shouldn't worry about social and wealth inequality; that the real problem to solve is how to reduce poverty. Many of these same people insisted that high levels of inequality were unimportant because policies that benefit wealth accumulation among high-income earners effectively help everyone. "A rising tide lifts all boats" is how the wisdom goes.
New research by Branko Milanovic and Roy van der Weide takes issue with this kind of thinking. They assert that policies derived from such flawed logic are dead wrong. According to the authors, social inequality doesn't produce gains for the economy as a whole (and everyone across the earning spectrum); rather, inequality only benefits the very rich. Thomas Piketty advances claims that echo Marx, as he argues that social inequality is not an accident or the simple result of individual actors/groups making unfortunate bad choices; rather, it is a distinguishing feature of capitalism that can only be reversed through state-based policy intervention. Unless capitalism is reformed, he says, the entire democratic social order will be put at risk.
Prior to this research, economists were prone to argue that wealth redistribution slowed down economic growth. These economists maintained that any attempts to reduce economic inequality through the stimulus of policy mechanisms would have the effect of making poverty worse. In other words, they inferred that financial incentives/rewards must be provided to the wealthy to stimulate the economy; a point they argued at the same time as they found similar financial incentives/rewards provided to poor people were inherently problematic (because this would make them lazy and less likely to achieve).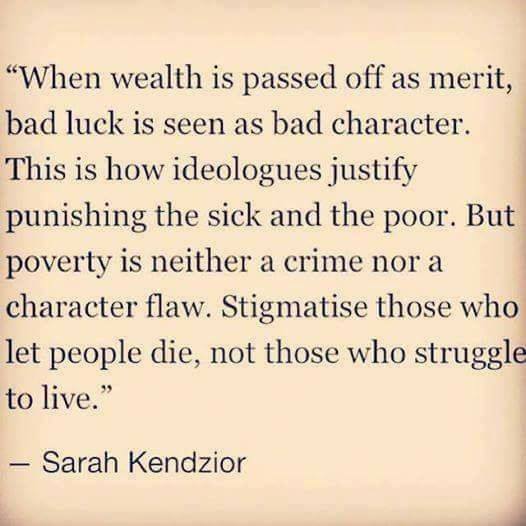 Given the benefit of an expanding literature on the subject, we now know these assumptions aren't true; that social inequality actually reduces economic growth. That is to say – the assumptions of many leading economists were backward. The latest findings indicate that instead of economic and tax policies motivating rich people to invest, higher social inequality caused poor people to take on more debt. This had the effect of destabilizing the economy. Without enough poor and middle-class families to consume their products, businesses had to contend with less revenue and fewer customers. Consequently, instead of providing the poor and middle class with an incentive to better their lives (so they might achieve the American dream), higher levels of social inequality gave rich people an incentive to pull up the economic ladder, leaving everyone's boat stranded. The rich, in other words, left the poor and the middle class behind. More than this, they invested their newfound riches in building walls to seclude themselves, out of fear of needing to protect against angry poor people, who they know will at some point figure out they got played.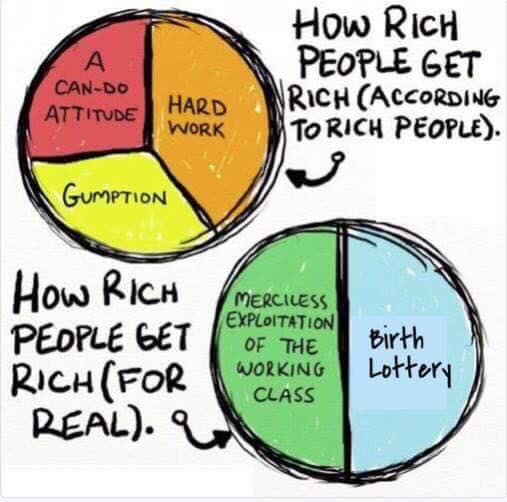 So now, instead of working harder, the rich are able to sit back and enjoy the fruits of their newly accumulated wealth. Research on spending patterns demonstrates that when they're not spending their wealth on luxury consumables, they often choose to redirect earnings outside the local economy and into off-shore tax havens, through the use of complicated accounting mechanisms and tax deferment schemes. The poor and middle class, not surprisingly, lose hope and become disenchanted due to restricted opportunity and a perceived lack of fairness in the system. With earnings depressed and employment not always stable, these groups have less money to spend and/or invest in their own education, are increasingly burdened by debt, and find it difficult to plan for their future. Social inequality, in this respect, reduces economic growth because it reduces demand at the same time as it curtails upward social and economic mobility.
In light of this, it is important to think about how your different class and status positions might influence how you think and feel about things these developments.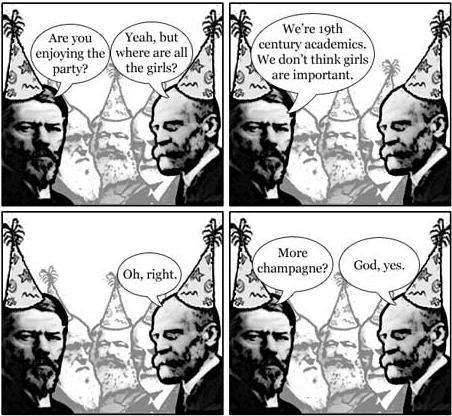 What Does a More Equitable Society Look Like?
A more equal society would mean everyone has shelter, healthcare, education, food and time to rest and play as well as work. It would mean not discriminating on grounds of identity, sex or skin color. It would mean a system of "public luxury and private sufficiency": of facilities such as libraries and galleries and parks which could be participated in by everyone. It would involve foregrounding egalitarian goals and dramatically curbing corporate power and high pay. It would mean heeding the call for universal public services (i.e. internet, heat, and hot water). It would mean prioritizing climate change as an issue that affects everyone.
This is a structural problem, not a "work ethic" problem.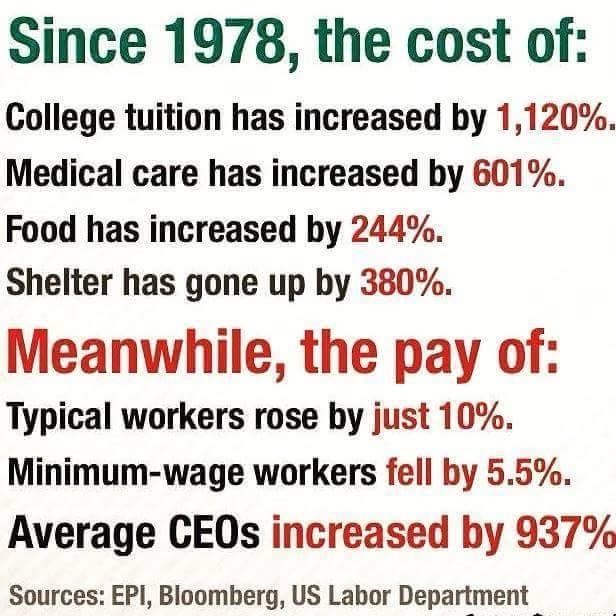 Discussion Questions:
Why is there social inequality? Is it "natural" as many people assume? Is it made by our institutions and social policy? Or is it simply a reflection of the fact that some people don't work hard?
How has your own social class influenced your perception of who is poor and why they are poor?
Isn't the United States, land of the free, a "classless" society? Or are the defined social classes? If so, what social class do you relate to? Can you identify your class position (as determined by your birth) and relate to how it might impact the way you see social problems as well as opportunities in the world?
How might concepts and theories of social inequality (i.e. social class, race, gender) explain your own life experiences? 
How might your class position influence how you see people located at both the lower and high end of the wealth scale? So, for example, if you define as middle class and believe that most wealth in our society is held by middle-class people, how might this influence the way you think about people above and below you? How might it impact the way you think about social problems and policy solutions? 
If you don't feel particularly "exploited" based on your present-day economic circumstances, does that make it difficult for you to relate to someone else who might feel that way? Do you find yourself saying things like, "if you don't like the way you are being treated, get a better job?" (without questioning why exploitation should be a natural part of someone's work experience). Think, for example, about McDonald's workers, Walmart workers, as opposed to union workers.
Do you think that the accumulation of assets at the high end is a simple reflection of "hard work" or "smart work" invested by the people who end up there?
Do you think that the people at the bottom of the wealth distribution are there because they are the natural losers, who didn't work hard/smart; that they simply failed?
How is the notion of "bootstrapping" and/or the philosophy of "individualism" challenged by the video?
Why do you think working class people often complain the loudest about redistributive politics and programs (programs critics call "socialism"). Do you think their complaint is related to the social groups that they perceive are poor, or do they just not support any form of benefits (i.e. "handouts") for poor people in general?
Why do you think working class people do not similarly complain about the redistribution of working and middle-class wealth upwards to support wealthy people (i.e. policies that give money/handouts to banks, wall street, etc.)?
The chart clearly indicates that most of the country's wealth is concentrated among the top 1% of wage earners. When you add to this the fact that most government and social programs are paid for by wage taxes extracted from the middle class (because neither the very poor or the very rich pay a high percentage of their income in taxes), why do you think it is that so many people across the income spectrum are calling for the poor (and not the rich) to pay more taxes? Does this seem logical?
Why do you think that programs that benefit poor people (food stamps/SNAP benefits) are referred to as "welfare," but programs that benefit the working and middle-class people (home mortgage interest deduction, unemployment compensation, GI bill), wealthy (capital gains taxes), and corporations (tax incentives, subsidies) are not similarly thought of as corporate "welfare?"
Why do you think so many people accept the upside down logic that rich people need financial incentives (high pay or tax cuts) to produce jobs, but providing financial incentives to poor people is bad policy, because giving them money/benefits rewards bad behavior?
Do you think corporations the true "wealth" generators in society or might they perhaps be the real "Welfare Queens?"