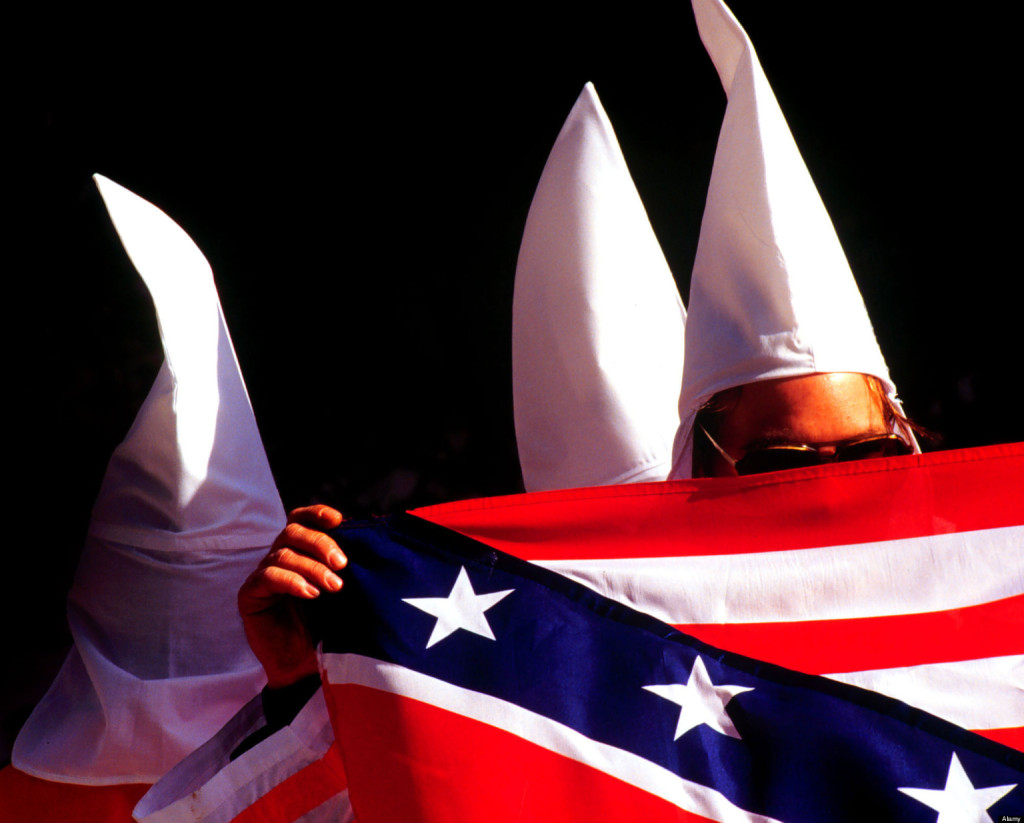 Back to the Future
Although some might take comfort in the fact that decades have passed since the Ku Klux Klan lynched African-Americans, the hate group nonetheless remains active in its advocacy for the white power agenda. According to the Southern Poverty Law Center (SPLC), there are 41 states in the U.S. that have documented member chapters. Estimates suggest more than 5,000 active Klan members may be affiliated with local and national organizations. Local groups include the Fraternal White Knights of the Ku Klux Klan in Tennessee and Missouri,  as well as the national Knights of the Ku Klux Klan [more information about local chapters can be accessed on the SPLC website listed below].
The Ku Klux Klan, with its long history of violence, is the most infamous – and oldest – of American hate groups. Although African Americans have typically been the Klan's primary target, it also has attacked Jews, immigrants, gays and lesbians and, until recently, Catholics. Over the years since it was formed in December 1865, the Klan has typically seen itself as a Christian organization, although in modern times Klan groups are motivated by a variety of theological and political ideologies. Started during Reconstruction at the end of the Civil War, the Klan quickly mobilized as a vigilante group to intimidate Southern blacks – and any whites who would help them – and to prevent them from enjoying basic civil rights. Outlandish titles (like imperial wizard and exalted cyclops), hooded costumes, violent "night rides," and the notion that the group comprised an "invisible empire" conferred a mystique that only added to the Klan's popularity. Lynchings, tar-and-featherings, rapes and other violent attacks on those challenging white supremacy became a hallmark of the Klan.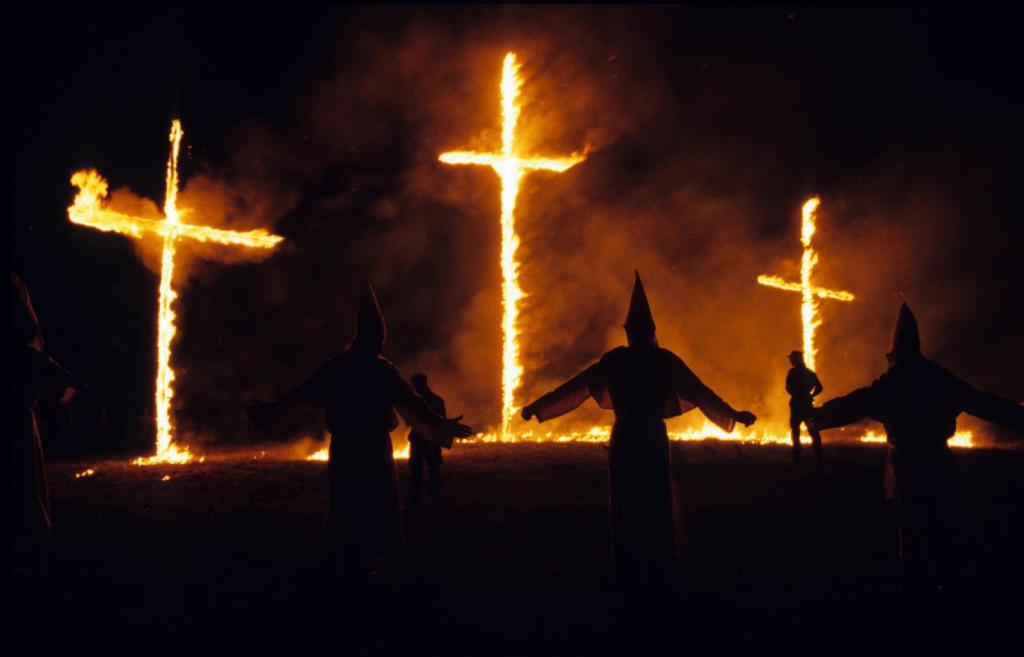 After a short but violent period, the "first era" Klan disbanded after Jim Crow laws secured the domination of Southern whites. But the Klan enjoyed a huge revival in the 1920s when it opposed (mainly Catholic and Jewish) immigration. By 1925, when its followers staged a huge Washington, D.C., march, the Klan had as many as 4 million members and, in some states, considerable political power. But a series of sex scandals, internal battles over power and newspaper exposés quickly reduced its influence.
The Klan arose a third time during the 1960s to oppose the civil rights movement and to preserve segregation in the face of unfavorable court rulings. The Klan's bombings, murders and other attacks took a great many lives, including, among others, four young girls killed while preparing for Sunday services at the 16th Street Baptist Church in Birmingham, Ala. Since the 1970s the Klan has been greatly weakened by internal conflicts, court cases, a seemingly endless series of splits and government infiltration. While some factions have preserved an openly racist and militant approach, others have tried to enter the mainstream, cloaking their racism as mere "civil rights for whites." Today, the SPLC estimates between 5,000 and 8,000 Klan members are split among dozens of different – and often warring – organizations that use the Klan name.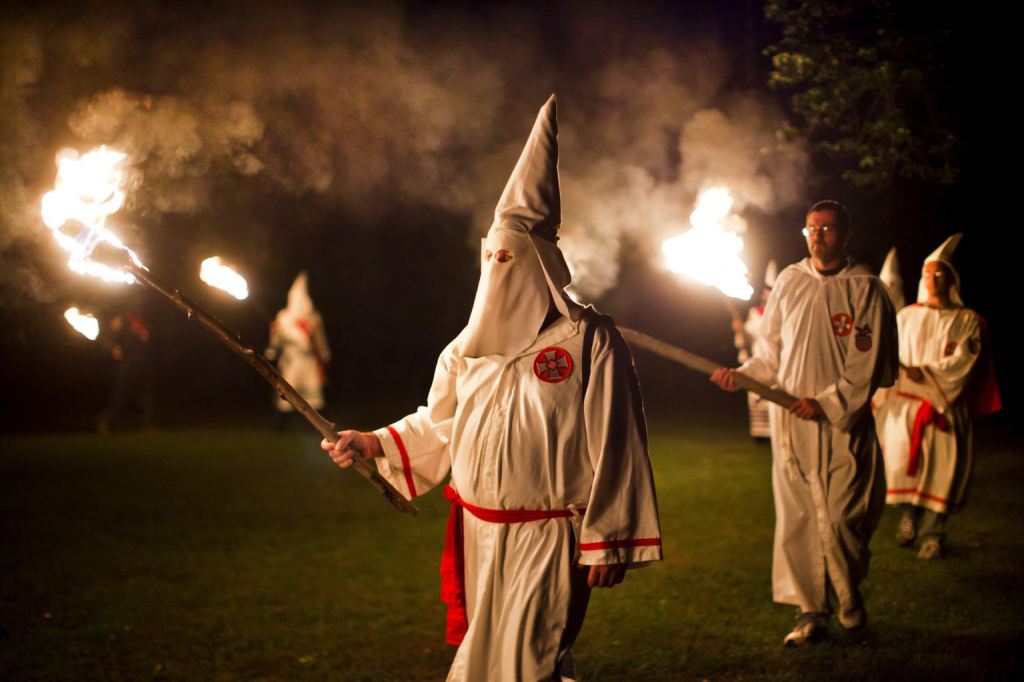 Photojournalist Anthony S. Karen spent the greater part of the last eight years documenting Klan organizations in 14 states across the country. Some of his photos appear below [more photos are published in his eBook, entitled "White Pride."]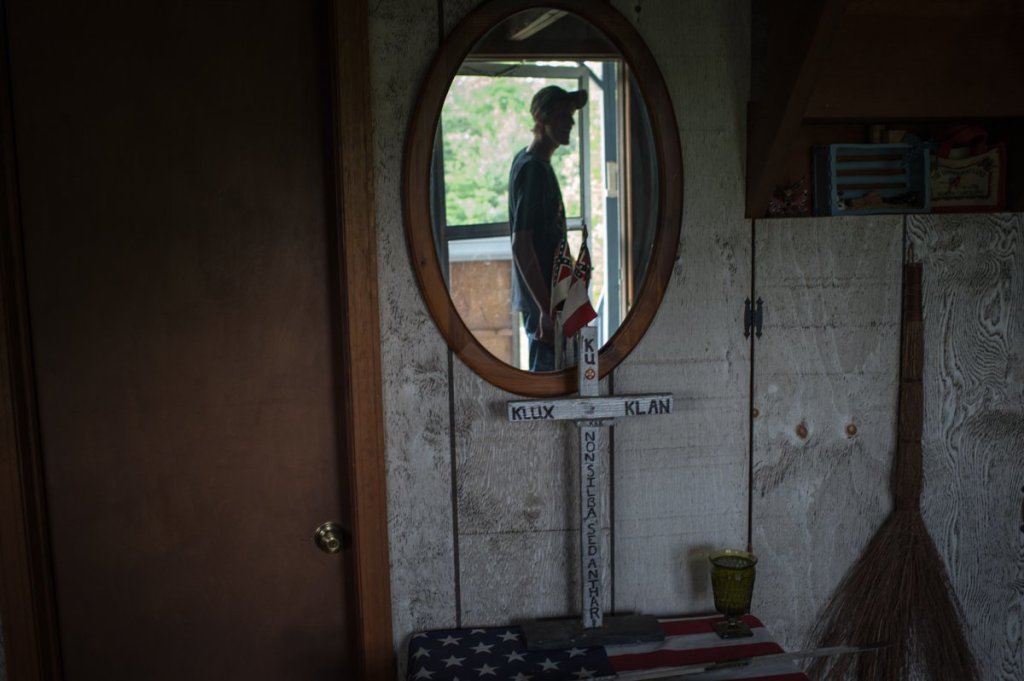 Photo Credit: Anthony Karen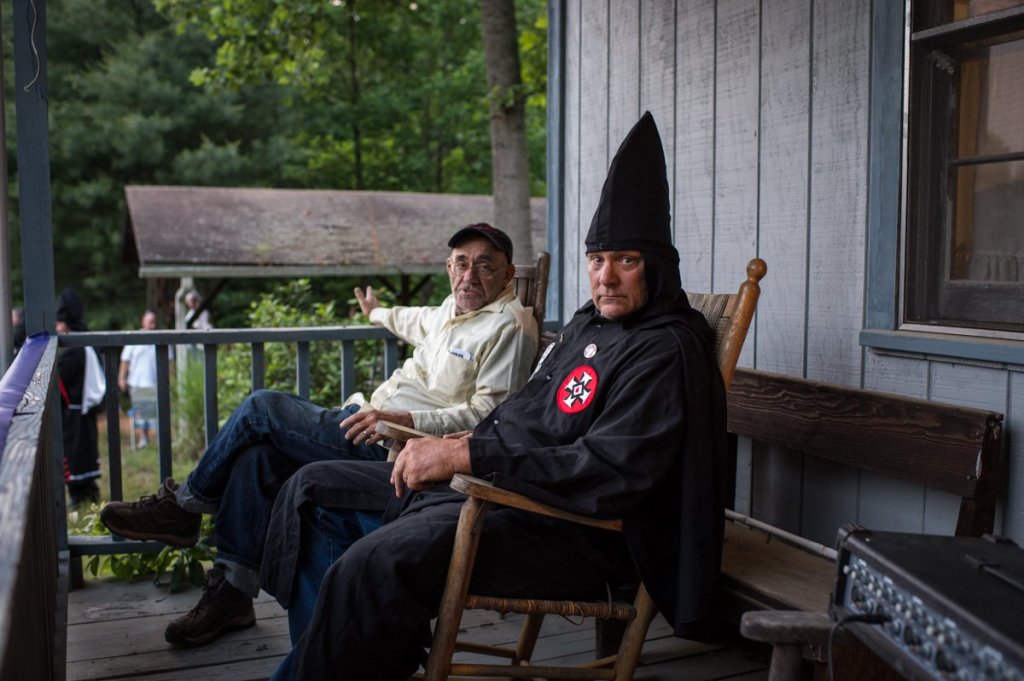 Photo Credit: Anthony Karen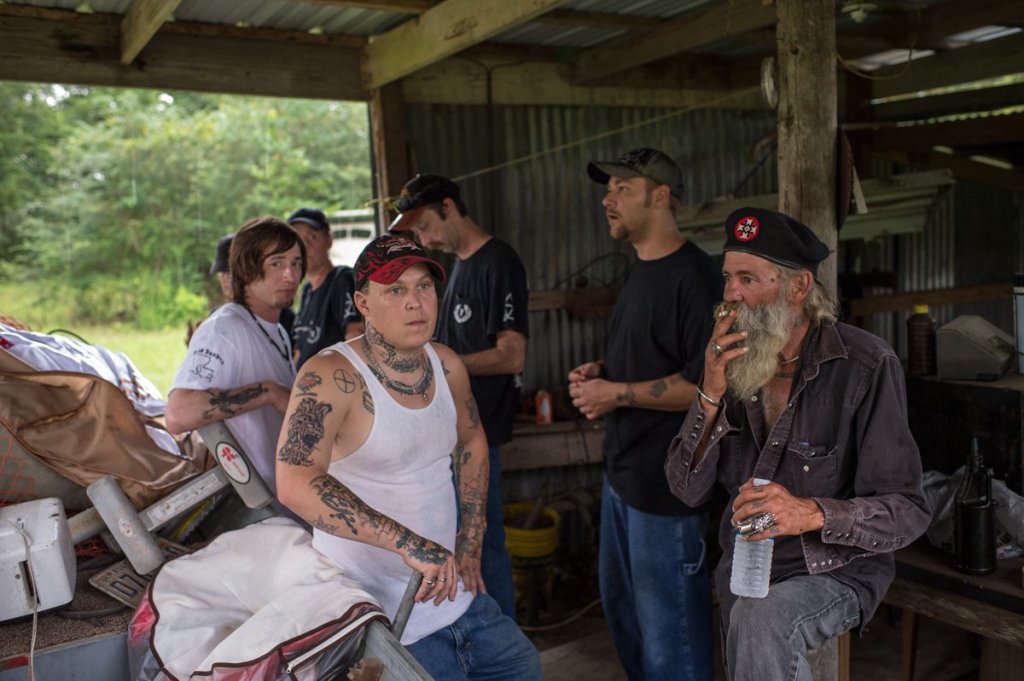 Photo Credit: Anthony Karen
Discussion Questions
Why do you think some people engage in inter-group social violence, whereas others who might hold similar beliefs do not?
What is a hate crime and how is it different from ordinary crime?
Why is some violence sanctioned (or at least treated as a ordinary crime) but other violence that follows a similar pattern is defined as terrorism? Why is it that if a criminal has dark skin and/or is a Muslim then they are terrorists, but if they have white skin they are often simply understood to be criminals?
What is the difference between a "terrorist" and someone who affiliates with/engages in violence as a member of the KKK?
Sources:
Anthony Karen, 2009. The Invisible Empire: Ku Klux Klan. Powerhouse Books.
Busniness Insider, downloaded from: http://www.businessinsider.com/anthony-karens-photos-of-the-modern-day-ku-klux-klan-2014-4#ixzz3JqW6uJ2u
Southern Poverty Law Center. A listing of active KKK groups can be accessed here: http://www.splcenter.org/get-informed/intelligence-files/ideology/ku-klux-klan/active_hate_groups