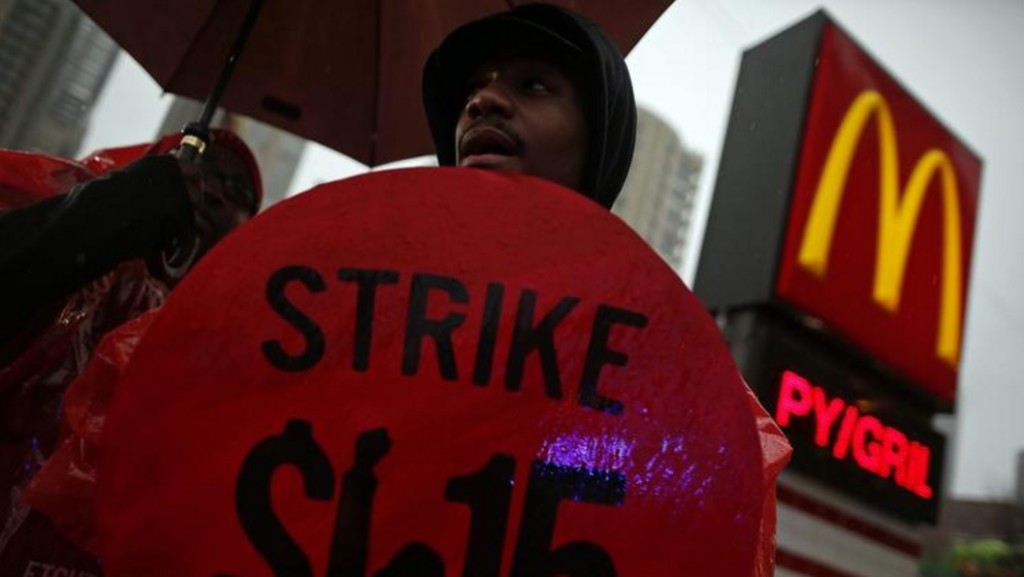 What is the Minumum Wage?
The federal minimum wage is $7.25 an hour. When looked at in terms of historical trends, this figure is pretty low. Put differently, this wage translates to an annual income of about $15,000 a year for someone working 40 hours per week.
In 2011, more than 66 percent of Americans surveyed by the Public Religion Research Institute supported raising this figure to $10. The charts below illustrate different albeit related trends that are interesting to look at within the context of the debate over the minimum wage.
Statistical Trends: What Should the Minimum Wage Be?
Between the end of World War II and the late 1960s, productivity and wages grew steadily. The minimum wage peaked in 1968, and since that time increases in productivity outpaced the minimum wage growth. Put another way, the purchasing power of the minimum wage in the late 1960s at nearly $9.54 an hour (in 2014 dollars). That is over two dollars above the current level of $7.25 an hour!
While raising the minimum wage to $9.54 would provide a large improvement in living standards for millions of workers who are currently paid at or near the minimum wage, it is worth asking a slightly different question: what if the minimum wage had kept in step with productivity growth over the last 44 years? Or, rather than just hold constant the purchasing power at the 1968 level, suppose that our lowest paid workers shared evenly in the economic growth over the intervening years? 
This should not seem like a far-fetched idea. In the years from 1947 to 1969, the minimum wage actually did keep pace with productivity growth. (This is probably also true for the decade from when the federal minimum wage was first established in 1938 to 1947, but we don't have good data on productivity for this period.) For more on these trends see the CEPR website listed below.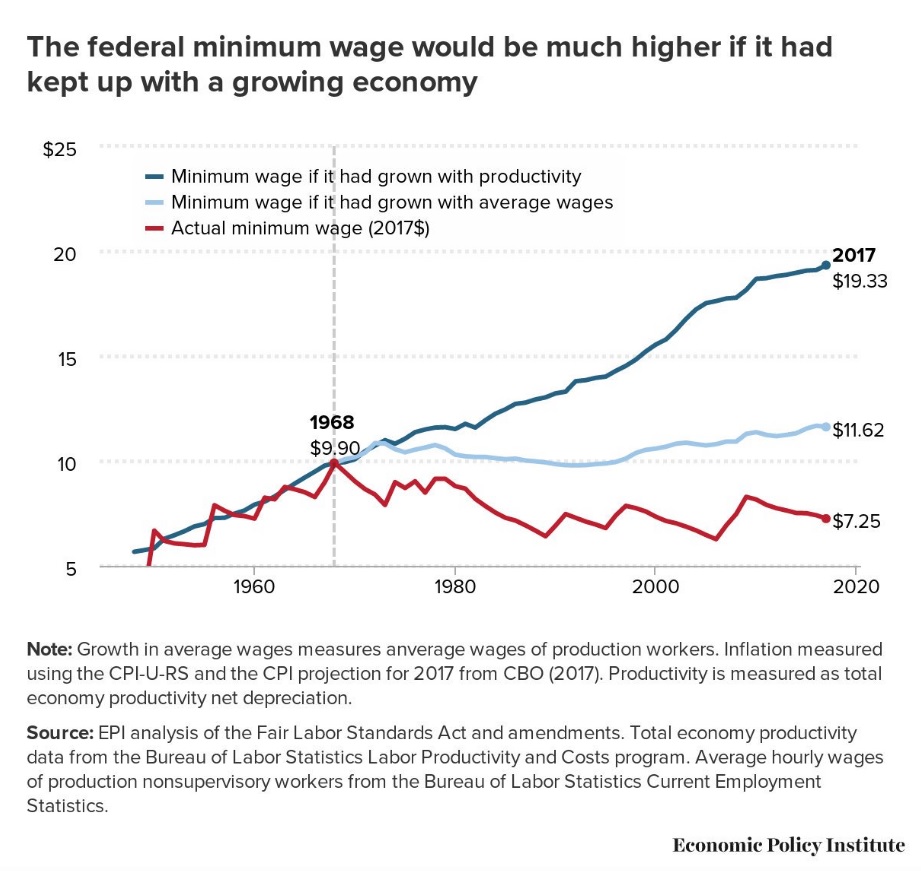 What is the appropriate wage floor for the labor market? In another study, economists found that the minimum wage would have reached $21.72/hour in 2012 if it kept up with increases in worker productivity [see the study by the Center for Economic and Policy Research].  That means that when we adjust the minimum wage for BOTH inflation AND increased worker productivity (which has more than doubled since 1968), the minimum wage would be much higher than it is today.
Consequently, we find that even though advancements in technology and worker productivity combined have increased the amount of goods and services that can be produced in a set amount of time, wages have nonetheless remained relatively flat.
Note: "Inflation" is the term economists use to describe an economic trend, where there is a general increase in prices accompanied by a loss of purchasing power/decreasing value of money.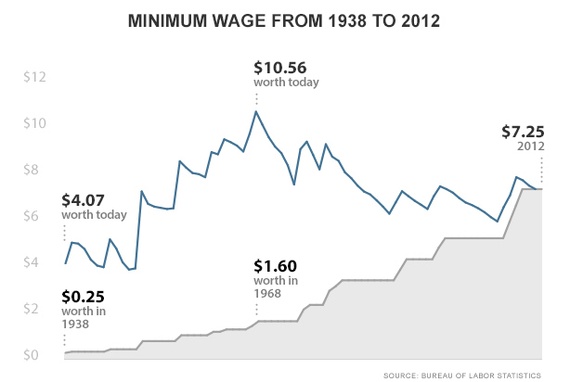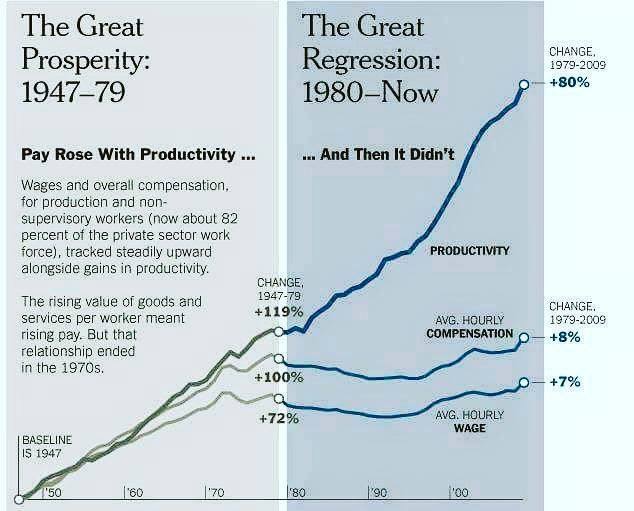 Recent Trends
More recently, from 2000 to 2012, workers boosted their productivity by 25 percent. In spite of this substantial increase, which doubtless had a favorable impact on the bottom line profitability of their respective firms, workers saw their earnings FALL rather than rise. Alternatively, during this same time period, the top 1% of wage earners saw their earnings increase dramatically – more than 33%. This development is why some leading some economists refer to the early 21st century a "lost decade" for American workers.
The basic question you have to ask yourself is Does this seem fair? Bear in mind, if you are one of the people arguing against workers who want to be paid $15/hour (a rate far less than what these charts say the wage should be), you are arguing to maintain wages at an artificially low rate; that is to say, you are arguing for market intervention to tilt the scales and favor wealth interests, so they can increase their profits on the backs of the many workers who produce that wealth.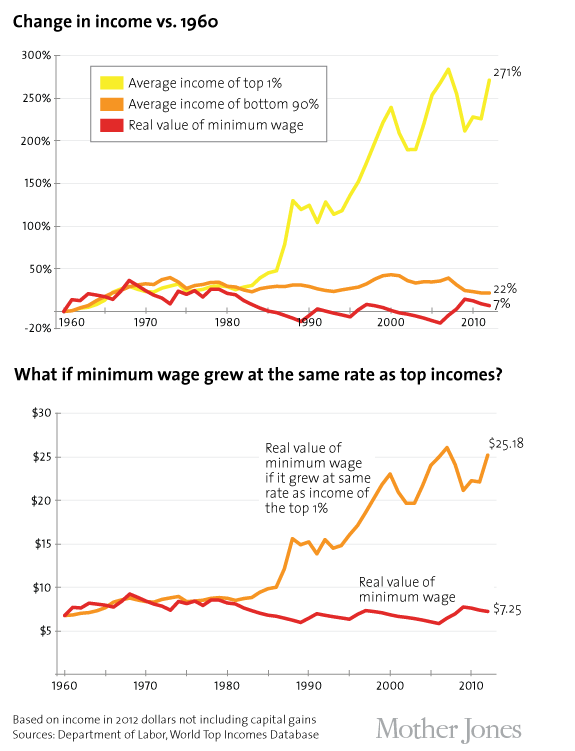 Put another way, had the minimum wage grown at the same progressive rate as the earnings of the top one percent of Americans, the federal wage floor would be more than triple the current hourly minimum of $7.25. This clearly did not happen. Instead, the minimum wage has been lower than a poverty wage ever since 1982.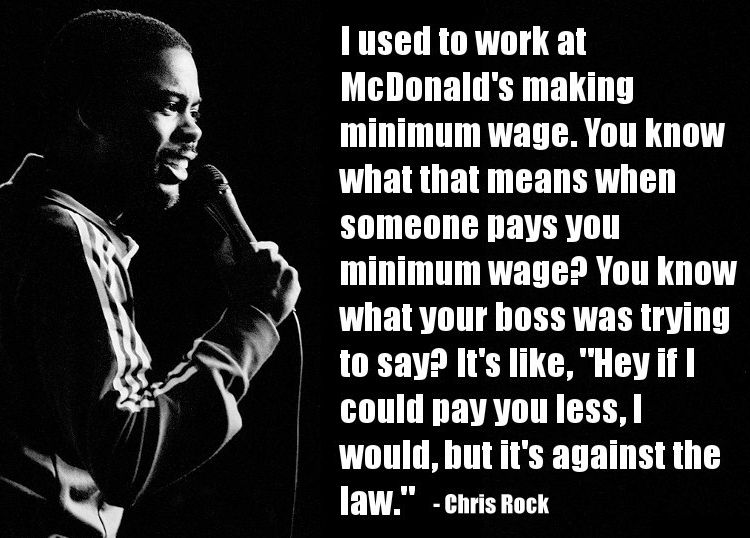 In 2015, President Obama called for increasing the federal minimum wage to $10.10 an hour by the end of 2015. He argued that after 2015, increases in the minimum wage should be tied to inflation, with the minimum wage rising in line with the consumer price index.
Today, 19 states and the District of Columbia have a higher wage floor (higher than the federally mandated minimum wage). New Jersey became the 11th state to index their wage to the cost of living/inflation. (Graph courtesy of Sam Waldman at the American Prospect).
New York state also just implemented a $15 wage policy for state workers (CUNY workers, who are also state workers, were surprisingly singled out by the Governor and excluded ). And of course, some local governments take things even further, like the Seattle/Tacoma commerce region and its $15 minimum wage.
And of course, some local governments take things even further, like the Seattle/Tacoma commerce region, who implemented a $15 minimum wage.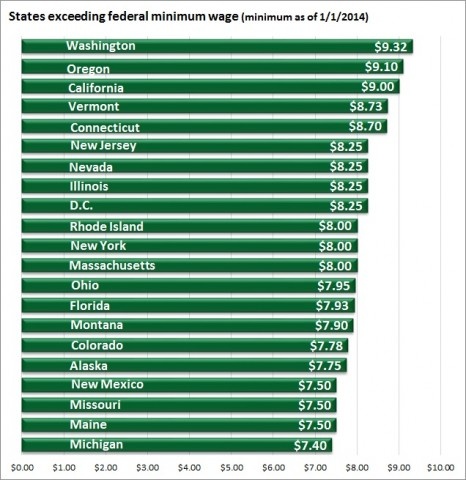 How many people earn the minimum wage?
The short answer is: Not many. But in a way, that's also the wrong question.
According to the Bureau of Labor Statistics, 1.57 million Americans, or 2.1 percent of the hourly workforce, earned the minimum wage in 2012. More than 60 percent of them either worked in retail or in leisure and hospitality, which is to say hotels and restaurants, including fast-food chains. If you want to honestly debate the merits of raising the minimum wage, however, you need to think beyond who earns it today. After all, there are millions of workers making $8 or $9 an hour assembling burgers or changing sheets who might be affected by a hike.
The Economic Policy Institute estimates that even if Washington increased the minimum wage to $10.10, some 21.3 million employees would eventually be guaranteed a raise, assuming they kept their jobs.
Of course, companies could elect to adjust their whole wage scales upwards to reflect changes in the cost of living for wage earners across all occupations, but this is more than likely wishful thinking. This would address the complaints of those people fixated on the income of paramedics (or fill in the blank occupation) relative to burger flippers. Speaking of paramedics, here's one paramedic's response to the controversy: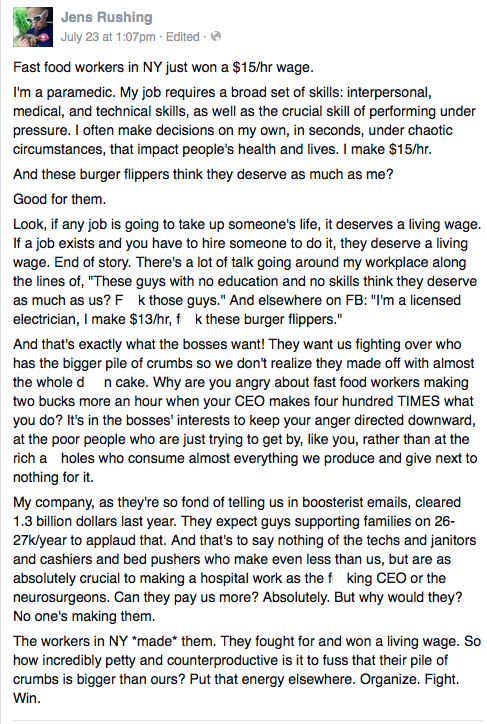 "Race" and the Minimum Wage?
One puzzle piece missing in these graphics is the demographic variable "race." Since racial minorities are over-represented among the minimum wage workforce, raising the minimum wage to just $10.10 would lift 3.5 million people of color out of poverty. Many of these people often qualify for food stamps, even though they work full-time jobs. Whenever this happens – and it happens a lot – U.S. taxpayers are effectively subsidizing corporations, who clearly earn sufficient profits that would permit them to pay their people a higher wage. Think of it as "Corporate Welfare."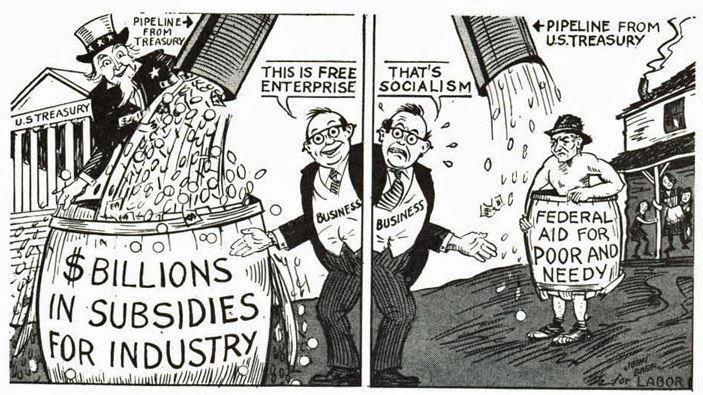 Top Reasons to Raise the Minumum Wage
1. It Will Put Money Into The Pockets Of Hard-Working Americans. Raising the minimum wage to $10.10 will raise wages for 28 million workers by $35 billion in total. Since many of those workers will turn around and spend that money, that is a huge boost for the economy.
2. It Will Reduce Income Inequality. The average CEO shouldn't make 933 times more than a full-time minimum wage worker.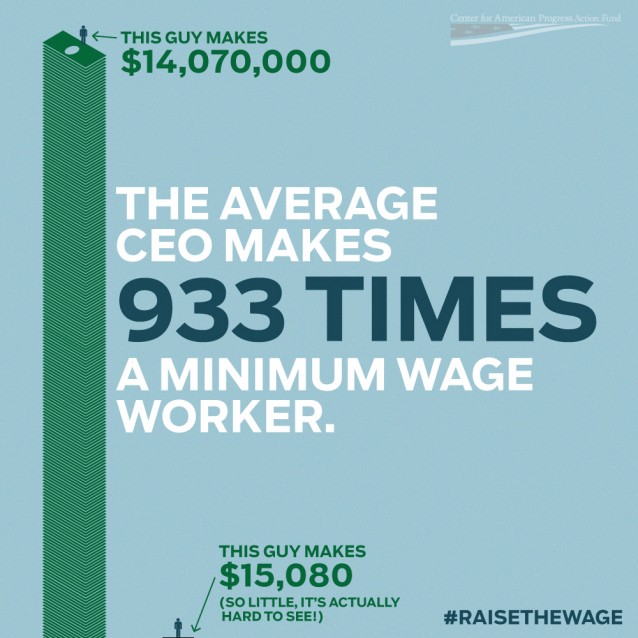 3. It Won't Hurt Job Creation. States have raised the minimum wage 91 times since 1987 during periods of high unemployment, and in more than half of those instances the unemployment rate actually fell. Over 600 economists signed a letter agreeing that a minimum wage increase doesn't hurt job creation.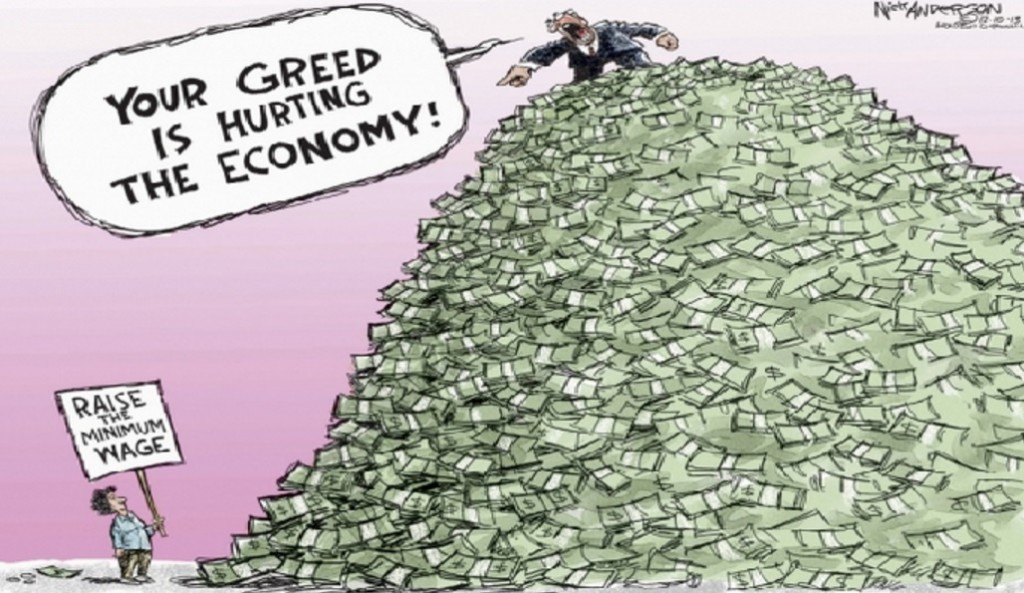 4. It Is Unlikely To Significantly Impact Prices. A higher minimum wage would mean a DVD at Walmart will cost just one cent more.
5. It Would Help People Get Off Of Food Stamps. A study by the Center for American Progress found that raising the minimum wage to $10.10 would help 3.5 million Americans get off food stamps.
6. It Will Save The Government Money. The same CAP study found that, in conjunction with helping people get off of food stamps, raising the minimum wage would save the government $46 billion over 10 years in spending on the Supplemental Nutrition Assistance Program (SNAP) as people earn enough on their own to no longer qualify.
7. It Will Improve People's Economic Security. It is no longer the case that the people making the minimum wage are largely teenagers. In fact, now more than half of workers earning under $10.10 an hour are forced to support themselves on that as their primary income.
8. It Will Lift People Out Of Poverty. The non-partisan Congressional Budget Office states that raising the minimum wage to $10.10 would lift 900,000 people out of poverty. For full time workers earning the federal minimum wage, this bump would give them a raise of over $4,000 dollars — enough to take a family of three out of poverty.
9. Businesses Recognize That They Will Also Benefit. Many successful businesses, such as Gap and Costco, already pay their employees wages above $10.10. They do this so they can "attract and retain great talent". And 60% of small business owners recognize that their businesses would benefit if we raise the wage.
10. Millions Of Children Will Be More Secure. If we raise the minimum wage to $10.10,21 million children will have at least one parent whose pay will go up.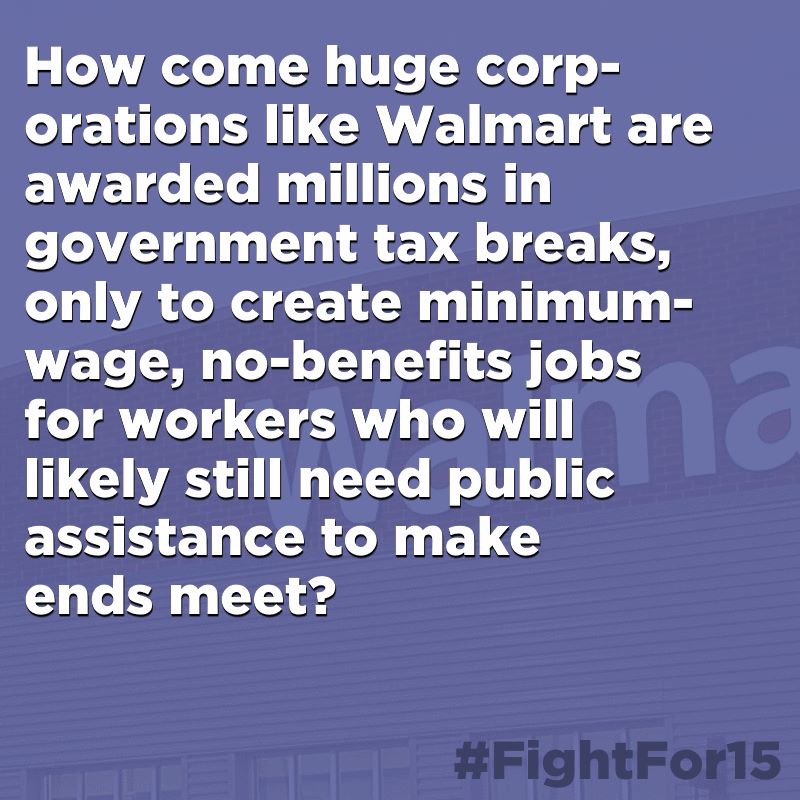 Still Not Convinced?
I thought minimum-wage earners were mostly just suburban teenagers. Is that true?
Think tanks like the Heritage Foundation, which is funded by political donors, would like you to think this is true. Often, we find conservative groups argue that, contrary what is argued by liberals and others armed with pesky facts, is that most of the minimum wage workforce isn't really made up of desperate parents struggling to make ends meet. Instead, they say, it consists of middle-class teens and married women who live above the poverty line that in some cases want to work part-time while raising young children. They're not all wrong, but they are misleading us. Teens are doubtless represented in the labor pool, but they do not represent the largest demographic sub-group in the minimum wage work-force.  Interestingly enough, 62 percent of those under 25, according to Heritage are enrolled in school. This means that this group is not necessarily planning to make a career folding snack wraps.
Again, keep in mind: the vast majority of these workers aren't teenagers. And among minimum wagers older than 25, Heritage notes that the average household income is $42,000 a year. Is that poverty? Not unless you're a single parent with eight children (or trying to pay rent as a single person in New York City). But is it rich? Of course not. In fact, it's still well below the median household income of $51,000.
I get it. It's complicated. But what does the research say about the impact of raising the minimum wage?
Ask a liberal economist, and they'll likely point to a 2009 study of studies by Hristos Doucoullagos and T.D. Stanley that pooled together the results of 61 different research papers published over the decades. When averaged together, the results suggested that raising the minimum wage had close to zero impact on employment (to the extent that jobs might be lost). An increase of 10 percent, they found, might reduce employment by about 0.1 percent, which they concluded had "no meaningful policy implications."  "If correct, the minimum wage could be doubled and cause only a 1 percent decrease in teenage employment," they wrote. So fears of jobs being lost or replaced with automation are largely exaggerated. According to the data, taking small losses to jobs would be a worthy sacrifice, considering the raises other workers would receive. In short, the change is almost certainly worth it.
This means that fears of jobs being lost or replaced with automation are largely exaggerated. According to the data, taking small losses to jobs would be a worthy sacrifice, considering the raises other workers would receive. In short, the change is almost certainly worth it.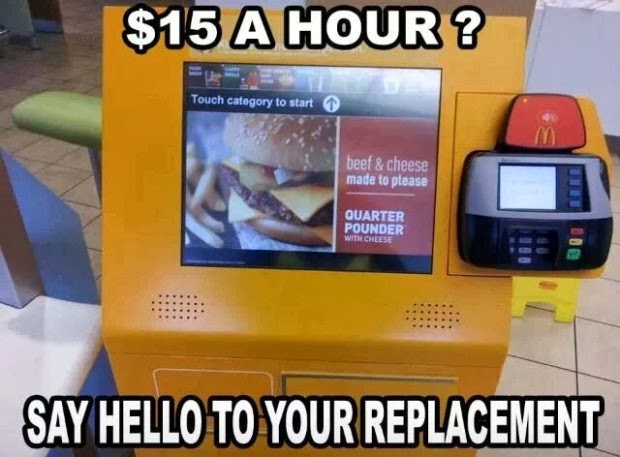 If raising the minimum wage doesn't kill jobs, who stands to benefit the most? The poor, or the middle class?
Mostly the middle class. As was discussed up top, most minimum-wage earners don't live under the poverty line. So you shouldn't be surprised to learn that most of the people who stand to gain from raising it are also not in poverty. A 2010 study by Joseph Sabia and Richard Burkhauser, who fall on the solidly conservative side of this issue, finds that if the minimum wage were increased to $9.50 from $7.25, only 11.3 percent of beneficiaries would live in impoverished households. So maybe it's better to think of the minimum wage as a way of getting more money to the broader working class. The Economic Policy Institute, for instance, finds that if the minimum wage were raised to $10.10 an hour, almost 70 percent of affected workers would live in families earning less than $60,000 a year.  
This might sound like a selfish question, but how much more expensive would my hamburgers get if we raised the minimum wage?
You're not being selfish at all! If raising the minimum wages caused a lot of inflation in the economy, it might cancel out the benefit to workers. Thankfully, the evidence suggests that probably wouldn't be the case. Sara Lemos reviewed the literature and found that most studies reviewed above found that a 10 percent US minimum wage increase raises food prices by no more than 4 percent and overall prices by no more than 0.4 percent."
But what about burgers specifically? Well, their prices would might go up a bit more. Based on data from 80s and early 90s, Daniel Aaronson estimated that a 10 percent increase in the minimum wage drove up the price of McDonald's burgers, KFC chicken, and Pizza Hut's pizza-like product by as much as 10 percent. Assuming that holds true today, it means that bringing the minimum wage to $10.10 would tack $1.60 onto the cost of your Big Mac. That said, international evidence—Mickey D's makes a killing in high-wage countries like Australia and France—suggests the price hike could be lower.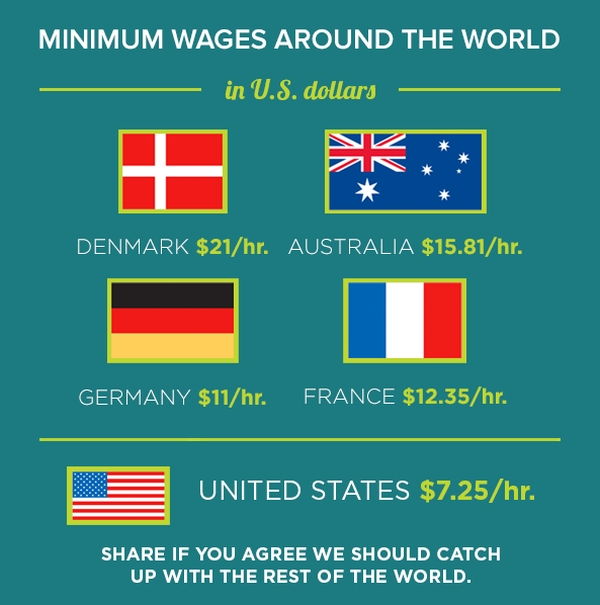 Why should we pay good wages to unskilled workers? (by E. McClelland)
Let me tell you the story of an "unskilled" worker in America who, as it turns out, lived better than most of today's college graduates.
In the winter of 1965, Rob Stanley graduated from Chicago Vocational High School, on the city's Far South Side. Pay rent, his father told him, or get out of the house. So Stanley walked over to Interlake Steel, where he was immediately hired to shovel taconite into the blast furnace on the midnight shift. It was the crummiest job in the mill, mindless grunt work, but it paid $2.32 an hour — enough for an apartment and a car. That was enough for Stanley, whose main ambition was playing football with the local sandlot all-stars, the Bonivirs.
Stanley's wages would be the equivalent of $17.17 today — more than the "Fight For 15" movement is demanding for fast-food workers. Stanley's job was more difficult, more dangerous and more unpleasant than working the fryer at KFC (the blast furnace could heat up to 2,000 degrees). But according to the laws of the free market, though, none of that is supposed to matter. All that is supposed to matter is how many people are capable of doing your job. And anyone with two arms could shovel taconite. It required even less skill than preparing dozens of finger lickin' good menu items, or keeping straight the orders of 10 customers waiting at the counter. Shovelers didn't need to speak English. In the early days of the steel industry, the job was often assigned to immigrants off the boat from Poland or Bohemia. "You'd just sort of go on automatic pilot, shoveling ore balls all night," is how Stanley remembers the work.
Stanley's ore-shoveling gig was also considered an entry-level position. After a year in Vietnam, he came home to Chicago and enrolled in a pipefitters' apprenticeship program at Wisconsin Steel. So why did Rob Stanley, an unskilled high school graduate, live so much better than someone with similar qualifications could even dream of today? Because the workers at Interlake Steel were represented by the United Steelworkers of America, who demanded a decent salary for all jobs. The workers at KFC are represented by nobody but themselves, so they have to accept a wage a few cents above what Congress has decided is criminal.
The "no skills" argument holds more or less that if the teenager cleaning the grease trap wants more money, he should get an education. While we can agree this sounds at least superficially logical, it has little connection to economic reality. Workers are not simply paid according to their skills – they're paid according to what they can negotiate with their employers. And in an era when only 6 percent of private-sector workers belong to a union, and when going on strike is almost certain to result in losing your job, low-skill workers have no negotiating power whatsoever.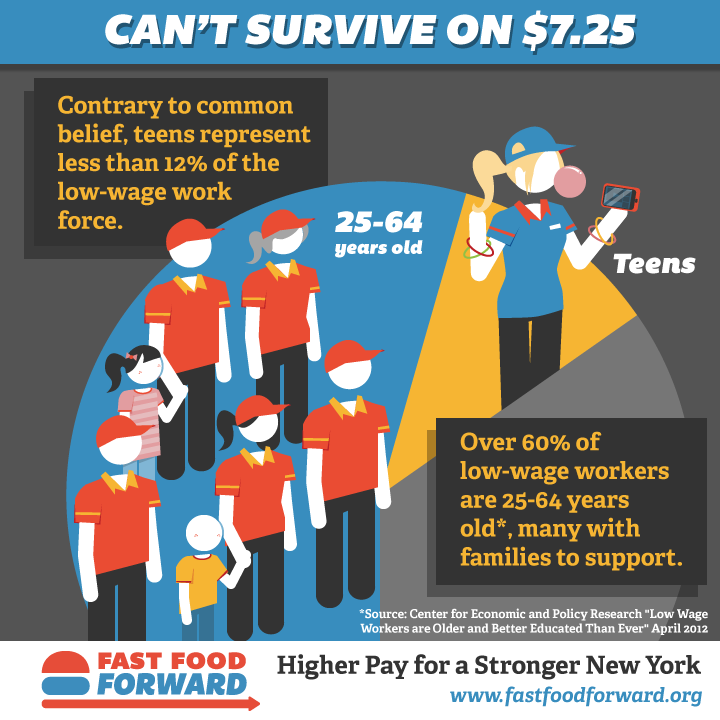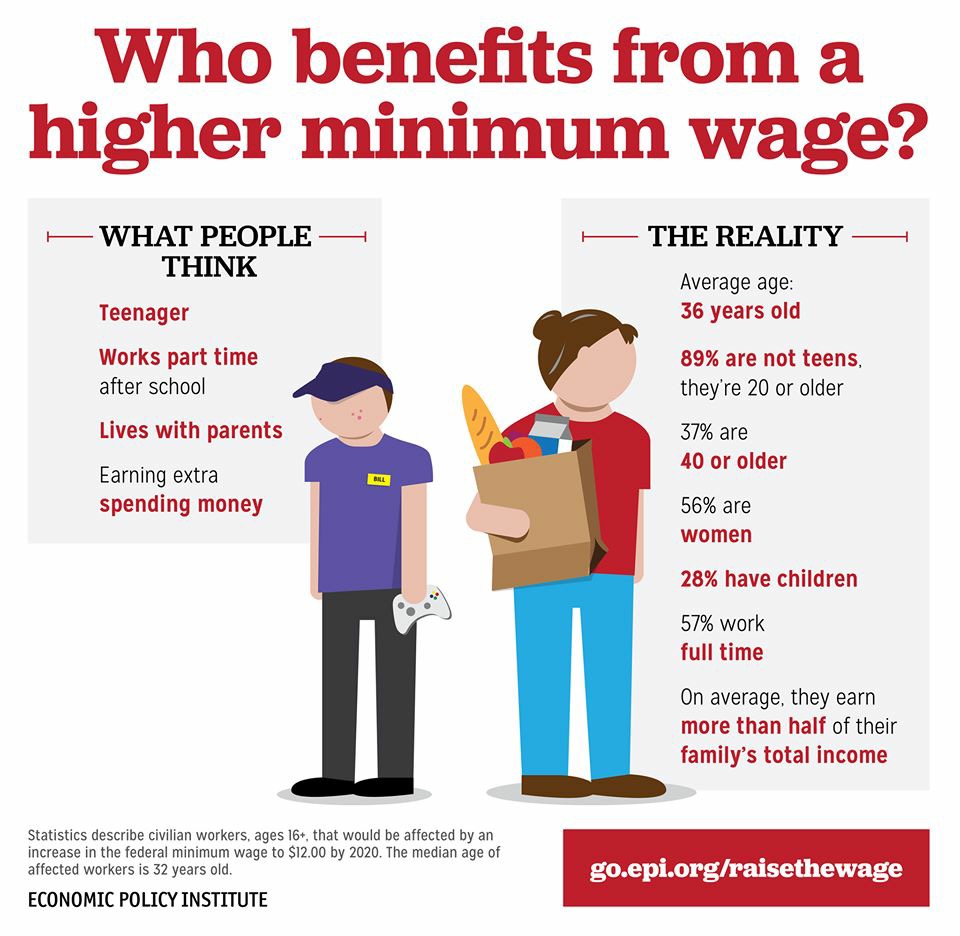 Won't raising the minimum wage cause more unemployment, as companies reduce head-count to cope with increasing labor costs?
"Increasing the minimum wage will cause more unemployment" is the prototypical "Econ 101″ trope that turns out to be much less straightforward (or flat out wrong) in real life. A new
A new study, out of Cornell University, examines the effect of minimum wage increases on the restaurant industry specifically—an industry that is labor-heavy, employs lots of low-wage workers, and can be relied upon to lobby intensely against any sort of minimum wage increases. Here is a bite-sized takeaway of the findings:
 [The] results of this study confirm previous findings, namely, that the relatively modest mandated increases in employees' regular and tipped minimum wages in the past twenty years have not had large or reliable effects on the number of restaurant establishments or restaurant industry employment levels, although those increases have raised restaurant industry wages overall. Even when restaurants have raised prices in response to wage increases, those price increases do not appear to have decreased demand or profitability enough to sizably or reliably decrease either the number of restaurant establishments or the number of their employees. Although minimum wage increases almost certainly necessitate changes in restaurant prices or operations, those changes do not appear to dramatically affect overall demand or industry size. Furthermore, there is strong evidence that increases in the minimum wage reduce turnover, and good reason to believe that it may increase employee productivity as well.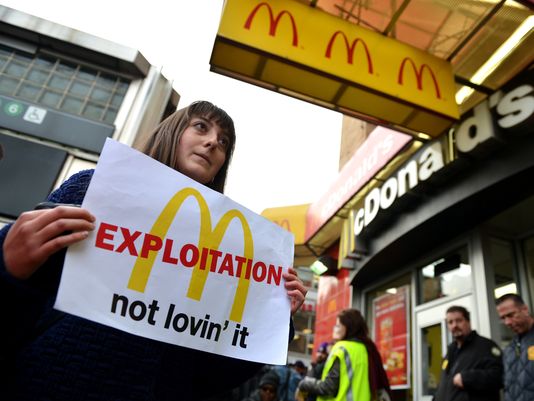 Okay, Fine. Explain to me again why paramedics, who actually save lives, don't make $15/hr. Why should fast food workers make $15/hr?
This question reflects a classic divide and conquer strategy. It's the basis for a false equvialency narrative that infuses many anti-labor arguements, who want to pit workers against each other. The narrative want us to  believe that fast food employees are being selfish/greedy, because they don't possess comparable work skills. And so they should not expect to be paid a wage that exceeds that of paramedics. Unfortunately, this analogy is not only misleading, it is flat-out wrong.
Pitting the groups against each other is tactic used to justify keeping wages low.Paramedics' compensation has nothing to do with fast food employees' compensation, other than the fact that BOTH are not being paid a fair wage by their employers and BOTH deserve to be paid more! When this logic is accepted, however, our attention gets deflected away from the fact that BOTH are being exploited by their respective employers. BOTH are routinely asked to perform tasks that exceed and/or do not reflect the material reality of their job function/compensation.
Pitting workers against each other deflects our attention away from what is more important – the relationship with the EMPLOYER.
These facts tend to get muddled when workers instead opt to compete in what amounts to a "Hunger Games" race to the bottom.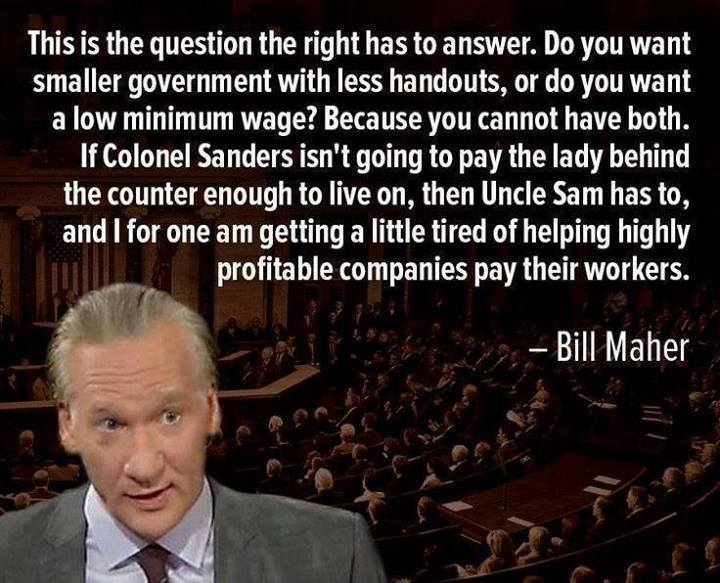 It's the Economy Stupid
Changes in the economy, some recent, and others trending for quite some time, are making it difficult if not impossible for the average person to get ahead. Now, you might say to yourself "well, I'm not average, I'm above average, so I will be okay." Really? Think about this. Look around. Is it easier to believe that everyone around you is lazy and not that people born into wealth, power, and privilege are willing to do whatever it takes to maintain the status quo that made them rich?
Lean on social science as you go forward and think about the structural forces that are potentially at work here, which more often than not are infinitely stronger than any one individual, desire and hard work notwithstanding. This is important, because how you think about this may ultimately determine your own success. You have two choices really – 1) you can work to help bring about positive social change that enables everyone's success; or 2) you can side with those who want weaken worker benefits even as they the bar for success.
In the first scenario, you at least have a chance to master your own destiny.
In the case of the latter, this only serves to foster the social reproduction of pre-existing wealth and privilege; it helps those with wealth and privlege to leverage their dominance and secure their social class interests. To put it bluntly, when you choose this second course of action you become at best what some have termed a "useful idiot" to the powerful monied classes, who are more than happy to use you as a tool in their efforts to oppress others who are not really a lot different from you.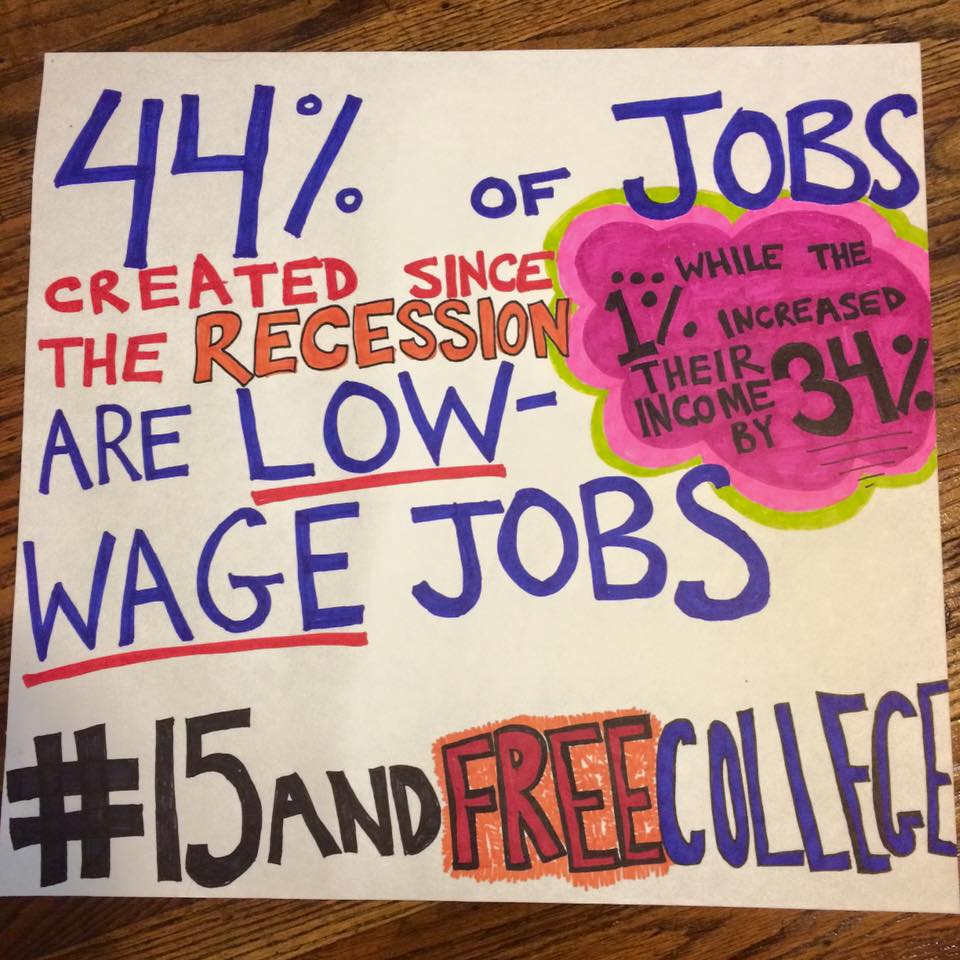 Don't Like Low Wages? Get an Education
As it was cited above, the "no skills" argument holds water when we assume that the teenager cleaning the grease trap only wants more money for low skills. They "should get an education" is offered in response to the demand for higher wages. But here again, while the argument sounds superficially logical, it has little connection to economic reality. As it turns out, 60% of minimum wage workers are in fact pursuing an education while working. But let's put this argument into historical perspective.
How easy is it for somebody earning a minimum wage today to pay for college compared to someone who worked in the 1970's? How long would you have to work at minimum wage to pay the average in-state tuition and required fees at a U.S. public university?
In the early 1970's it was less than 300 hours, or about seven and a half weeks of full-time work. Now? More than 1,000 hours, or 25 weeks.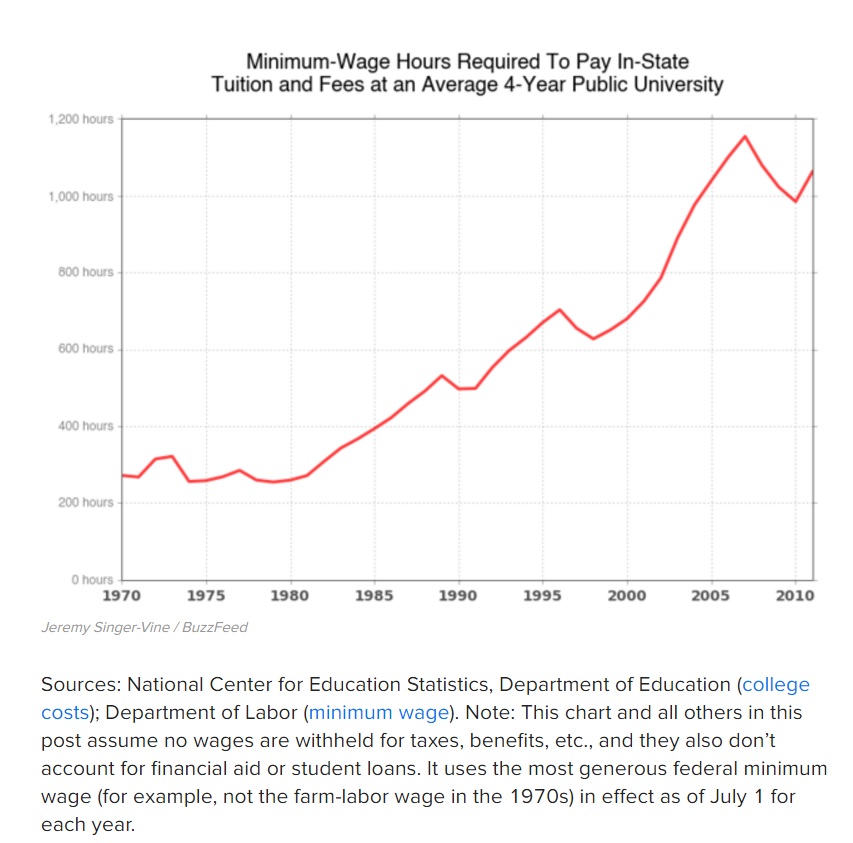 How Much College Would a Summer's Minimum Wage Pay For?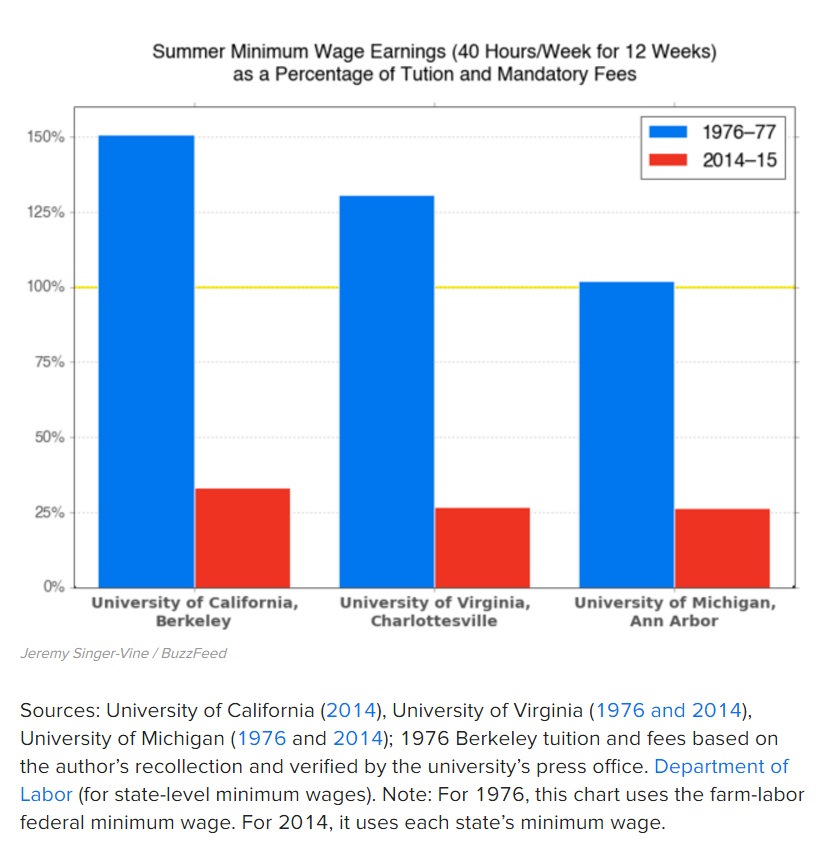 In light of these statistics, working a minimum wage job for an entire summer covers approximately 25% of tuition costs at a public university; less at a private university. And this, of course, assumes the person earning the minimum wage is a teen, who doesn't have to use their wages to pay for other living expenses like rent or child care. If they do have to pay for those things, then the likelihood that they can work their way out of their minimum wage job by going to school outside the job is well – you do the math. It's virtually impossible and, moreover, is cruel to suggest that they can do so (and when they can't say they are  lazy because they're not working or trying hard enough).
Summary
Simply put, it's an economic no-brainier for Congress to raise the minimum wage – at least to around $10/hour. It will put more money into the pockets of hard-working Americans and will not negatively impact businesses and job creation. Raising the wage is a critical step in creating an economy that works for everyone, not just the wealthy few.
The fact that many of today's college graduates have the same standard of living as the lowest-skilled workers of the 1960s proves that "race to the bottom" market ideologies, which stipulate we should simply let the market dictate what people should be paid is the wrong attitude. And by this I mean, it doesn't work for our economy and it doesn't work for workers or the businesses they work for (okay maybe a few rich owners).
None of the data produced outside of the politically biased realm of think tanks supports keeping the minimum wage artificially low.
If we want to fix our economy and restore what we've traditionally thought of as the middle class, we have to stop thinking of ourselves as middle class, no matter how much we earn, or what we do to earn it. "Working class" should be defined by your relationship to your employer, not whether you perform physical labor. Unless you own the business, you're working class.
Sources
This post reflects data and information that originally appeared and was published in two articles. The first article is by Edward McClelland, "The 'middle class' myth: Here's why wages are really so low today." He is also the author of "Nothin' But Blue Skies: The Heyday, Hard Times and Hopes of America's Industrial Heartland." Noteworthy is that McClelland cites passages from another work you might check out – "Methland: the Death and Life of an American Small Town," by Nick Reding.
Another article, published in The Atlantic, was written by Jordan Weissmann – "Should We Raise the Minimum Wage? 11 Questions and Answers."
Center for Economic Policy Research website.
"These Charts Show How  Much College A Minimum Wage Job Paid For, Then And Now," by Greg Schoofs
"Raw data for college tuition and minimum wage statistics can be found here.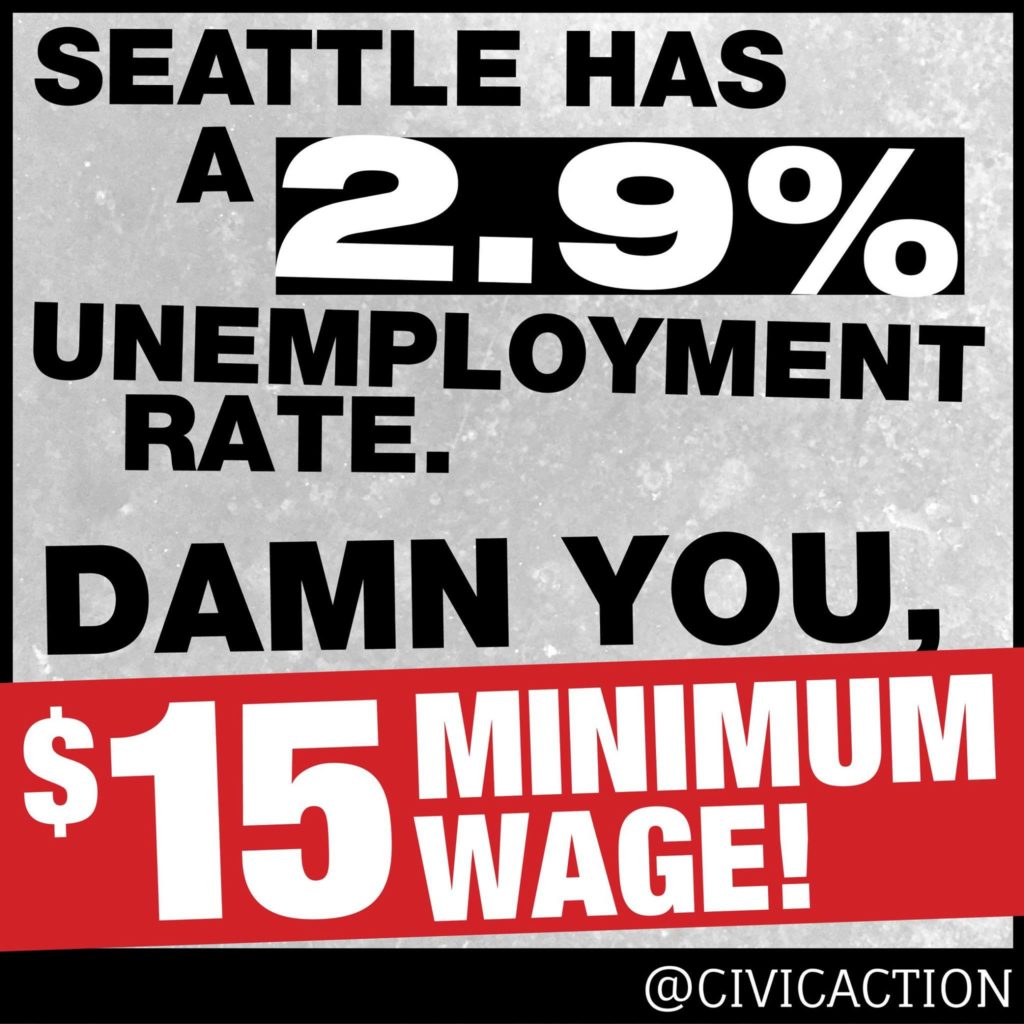 Discussion Questions
Do you think it makes sense that we are far more productive than we were decades ago, but the bottom 80% now gets less for it?
Have you ever worked for minimum wage? If so, what were the demographics of your workforce? Were your co-workers predominantly young, old, male, or female? Or was it mixed?
If you worked in such a job, did you feel that you were paid a wage appropriate for the amount of work that you did?
Do you think the owners of companies (including investors) are entitled to keep all of the profits themselves without sharing any with the people who produced those profits (workers)?
Do you think that fast food and other minimum wage workers perform needed services? Do you see yourself personally enjoying benefits from what their labor provides? 
Do you think it's fair that low skill workers are paid below subsistence wages? Should they accept this wage as punishment for not having pursued an education?
Do you think it is mathematically possible for a person making the minimum wage to save money to attend college?
Do you think it's fair that taxpayers are forced to assume the burden of subsidizing the low wages of extremely profitable corporations (because many of these employees can't live on their wages they are eligible for food stamps and other benefits)?
Have any of these statistics helped you to think differently about the minimum wage as a social problem?