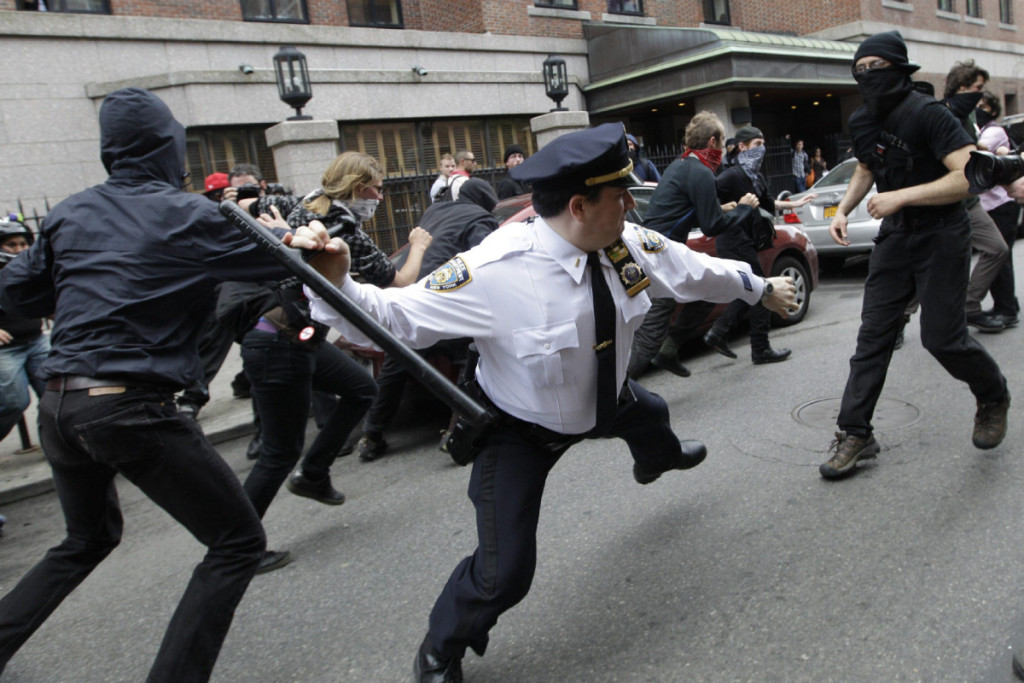 Why Are are the Police Hurting Us?
It seems almost every day now there are high-profile incidents of police violence dominating the headlines. Social media in particular has led the way by showcasing video uploads of police misconduct, which are almost always taken by bystander witnesses to the violence. Studies demonstrate that racial bias in law enforcement and police misconduct are systemic problems. A Department of Justice report revealed that 84 percent of police officers have seen other officers use excessive force when making an arrest. A Human Rights Watch study concluded that race continues to play a role in police brutality in the United States and "have subjected minorities to apparently discriminatory treatment and have physically abused minorities while using racial epithets."
This has prompted demands that police departments find new ways to train officers. The Congressional Black Caucus, for example, has asked President Obama to require new sensitivity training of all police departments receiving federal grants.
Why Are Police So Violent Toward Black Men?

One question for sociologists and criminologists to consider is why are police so violent toward black men? Some researchers attribute the behavior to police culture. Tribal group loyalty (thin blue line) often prevents police officers from criticizing each other or their departments publicly— the tendecy too often is to lie (sometimes under oath) to protect a fellow officer when they faces charges of misconduct.
That's why the recent emergence of Michael Wood Jr., a retired Baltimore cop, as a critic of law enforcement culture landed with impact: His voice was the relatively rare one that spoke with the knowledge of an insider but the unforgiving skepticism of an outsider. In this video, we meet Wood while he drives the streets of the city where he served as a police officer for 11 years. Watch the video clip and hear him lay out his conception of what's going wrong in the world of policing and what he sees may be our best opportunity to make it right.
Ingroup/Outgroup Social Dynamics
As the former officer in the video explains, social group dynamics, which sociologists and psychologists often refer to using the terms ingroup/outgroup. These social dynamics potentially explain why officers don't treat everyone the same.
An  ingroup is a social group with which a person psychologically identifies as being a member. By way of contrast, an outgroup is a social group with which an individual does not identify. Social identity categories in this respect become meaningful to the extent that they help signify group membership – membership based on, for example, race, social class, gender, nation, and religion.
The terminology was made popular by Henri Tajfel and forms the basis of social identity theory. Tajfel and colleagues found that people can form self-preferencing ingroups within a matter of minutes and that such groups can form even on the basis of seemingly trivial characteristics, such as preferences for certain paintings.
Sources:
"Police Departments are Literally Staging Conflict," by Keola Whittaker. Last accessed 1/18/2016.
Header photo depicts an NYPD police lieutenant swinging his baton at Occupy Wall Street activists in New York. The photo was one among many posted to Twitter in response to a New York Police Department's request for Twitter users to share pictures of themselves posing with police officers. Occupy Wall Street protesters tweeted photographs of cops battling protesters with the caption "changing hearts and minds one baton at a time." (AP Photo/Mary Altaffer, File)
Discussion Questions:
Why do you think police officers are sometimes violent?
Are you concerned (especially if you may be a future police officer) about the current policing climate?
What would you do if you saw an officer hurting someone? Would you film it? Would you say something to the officer or file a report?
What kind of steps and/or policies do you think might be undertaken to correct the problem?
How might we use E. Durkheim to explain the different ways police officers relate to people?