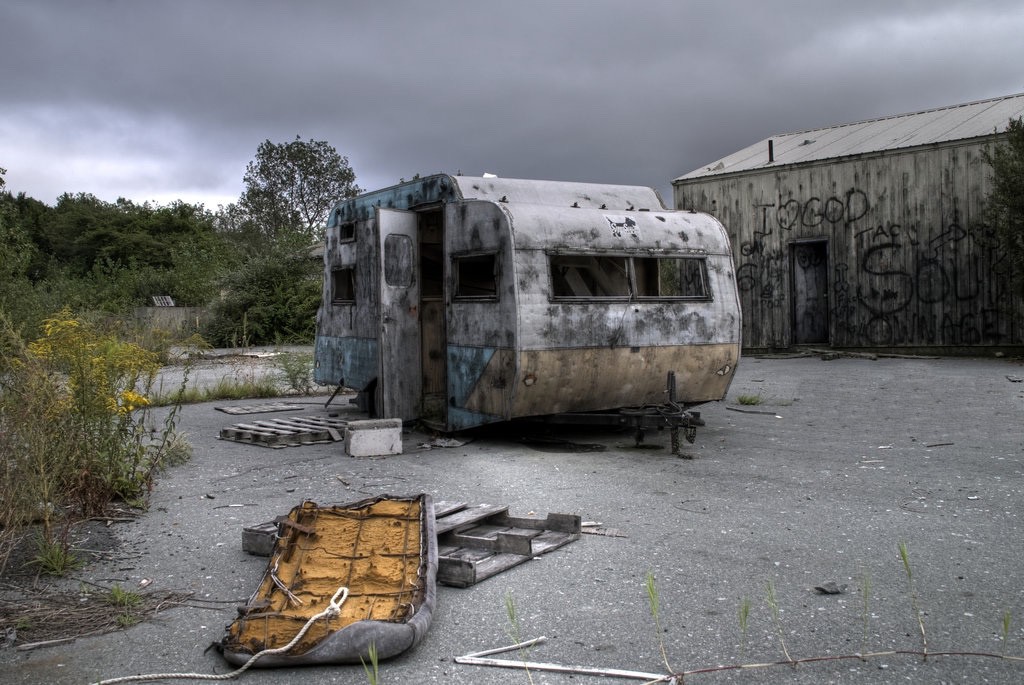 Who Is White Trash?
Do you use the term "white trash?" It's a safe bet that you probably do. A lot of people do. But what does the term refer to and where does it come from?
For many people, the term "White Trash" connotes images of poor whites – fake blondes, drunk, racist, fat white people – trailer park types. People you might see on Jerry Springer or the Dr. Phil show like "Honey Boo Boo" and her mom, Kid Rock (though he grew up upper middle class), Eminem, the "Cash Me Ousside" girl, and others you might find featured on the "People of Walmart" website.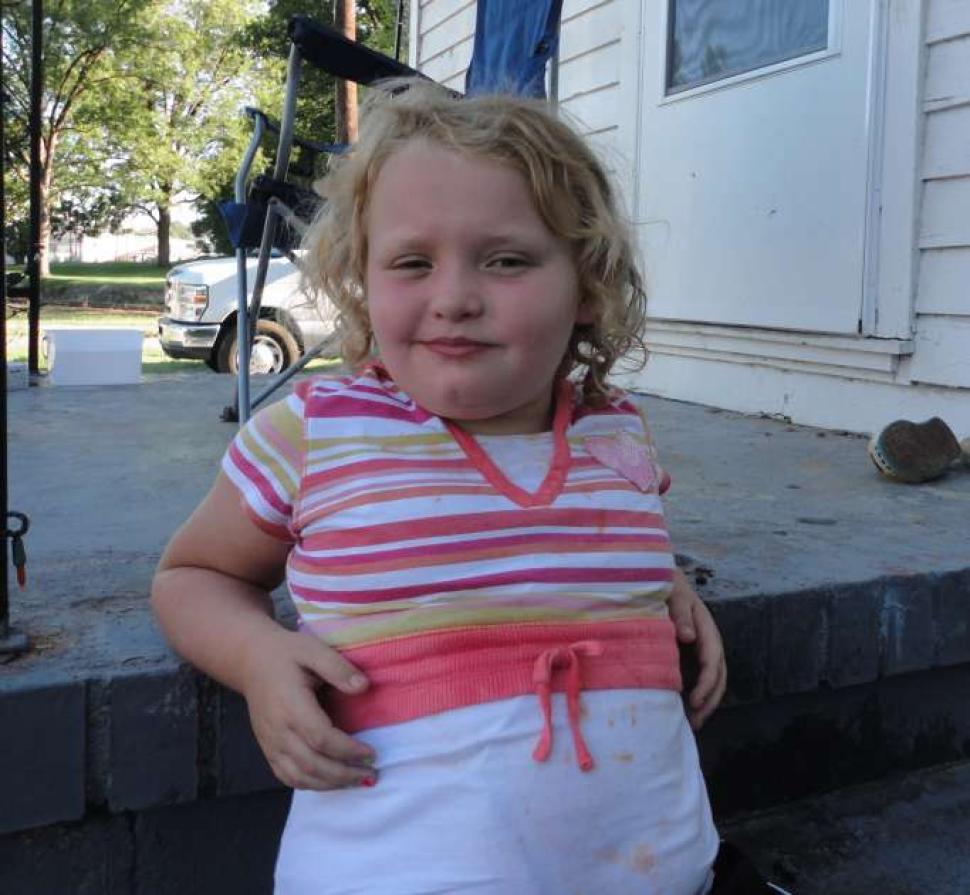 Webster's  Dictionary defines the term simply as: "a member of an inferior or underprivileged white social group." There is one additional note; " "usually disparaging and offensive." Unfortunately, this particular definition belies the rich historiography of the term.
Historically, "white trash" was a term used to refer to whites who didn't adhere to social conventions and live within the boundaries of their assigned societal roles. They were among other things "radical Republicans," "petty criminals," "race mixers," and so on.  They were designated "trash" as part of an effort to distinguish them as a separate white race or "stock" from the "good old boys," who were ultimately more successful when it came to cloaking their deviant behavior.
The important takeaway here is that a key aspect of the definition was lost over time – people who were white trash were understood to be racially contaminated (not race pure). Now, however, the idea that someone is inferior due to "miscegenation" has failed to maintain a fashionable edge (maybe some alt-righters would dispute). Not to despair, the expression was quickly replaced by insinuations of genetic inferiority due to simple inbreeding.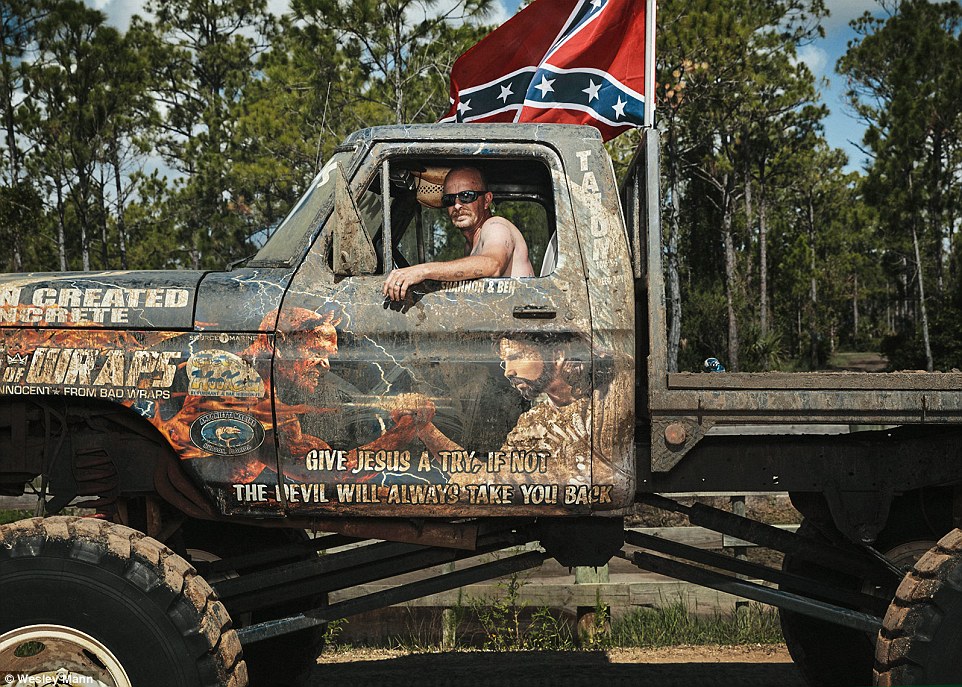 The White Trash Canon
"White trash" hasn't lost its power as it continues to be used by whites who want to make distinctions and/or separate themselves from groups of white people who, while phenotypically white, are not considered members of "proper" middle and upper-class tribes of white people.
The good news is that scholars and other authors have been employing white trash epistemology to reinvigorate working-class studies. Take a look at Dorothy Allison's Bastard out of Carolina. The whites depicted in her narration are frequently called by racist epithets. As the author demonstrates, to be called "white trash" signified that although you may be white, you are still racially othered (Allison).
Other scholars publishing work on white underclass social identities include Arlie Hochschild (2016), Nancy Isenberg (2016), and J. D. Vance (2016). To this list, we might also add Michael Kimmel's Angry White Men. This body of work explores white identity from a range of perspectives and serves as a platform from which we might examine social currents that have helped to set the current political stage, as this pertains to what political writers have referred to as "Trumpism." In the case of the latter, this is a somewhat startling development, given the numerous contradictions implied by the idea that a wealthy, debauched, lifetime New Yorker is now considered the standard bearer for poor white Americans.
Most of these writers point to a collective aggrieved social identity; one that is often steeped in pain, suffering, financial hardship, and loss of pride in work, as people have become angry and disaffected over time.  Many of these people see themselves as the victims of government, financial institutions, coastal elites, professors, and the "progressive" media.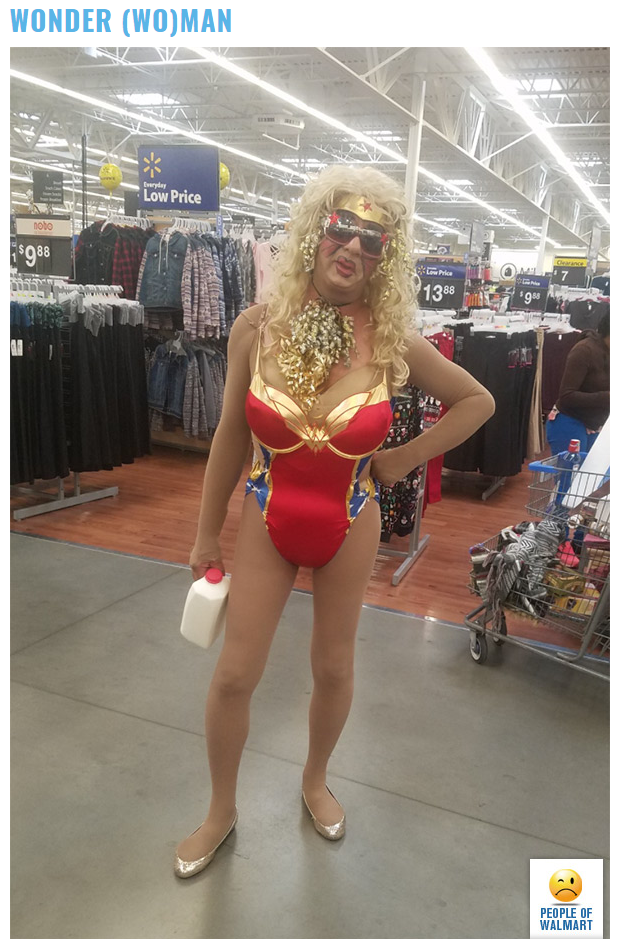 Got Milk?
Vance, in particular, has become the anointed working class soothsayer of late. But he is not without his critic. Elizabeth Catte takes issues with Vance's depictions of Appalachia as a uniquely tragic place chock full of toxic resentment and poor life choices, which she argues represents an oversimplification of what is a considerably more nuanced story.
Vance's depicts an imaginary Appalachia that doesn't exist, except perhaps in the minds of many Americans, who see the region and its people representing a monolithic social identity; one that is perpetually backward looking and not diverse in its viewpoints. According to Catte:
"This impulse to create imaginary Appalachias snowballed during Lyndon Johnson's War on Poverty, for instance, when images of lurid white poverty were intended to shock middle-class audiences. For white people uncomfortable with images of the civil rights struggles and the realities of black life, these images offered a more recognizable world of suffering, and their creators often claimed they were a necessary catalyst for social change."
Catte continues her critique of Vance and offers this very important distinction that sheds light on our current politics:
"In Hillbilly Elegy, white Appalachians take on the qualities of an oppressed minority much in the same way that conservative individuals view African Americans: as people who have suffered hardships but ultimately are only holding themselves back. This construction allows conservative intellectuals to talk around stale stereotypes of African Americans and other nonwhite individuals while holding up the exaggerated degradations of a white group thought to defy evidence of white privilege."  
This sets up what she identifies as a problematic colorblind world view of white Appalachians, where their lifestyles and choices are shown to mirror patterns of living/behavior that have afflicted other groups (like blacks and Native Americans), who also suffer from "family disintegration, addiction, and various social pathologies," as well as the "crippling delusion that they cannot improve their lot by their own effort" (Catte).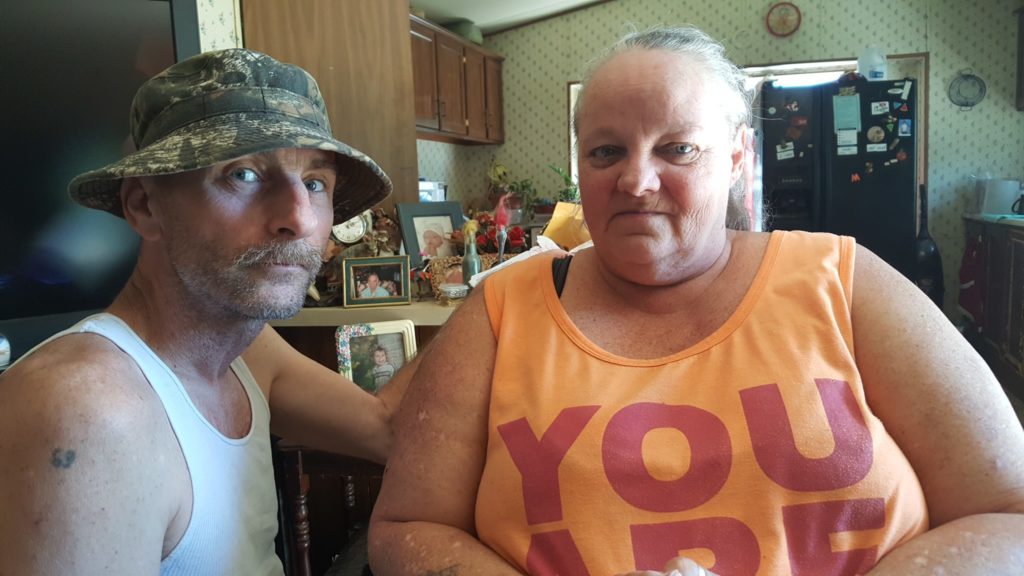 Vance sees Appalachian whites as an essentially separate and distinct ethnic identity (produced through isolation-induced selective breeding). Such a vision treads a path that leads to the toxic science of eugenics, which in Vance's work manages to always lurk beneath the surface.
The rhetorical move to situate Appalachians this way places Vance is in the company of a group of intellectuals who are eager to cite an example of whiteness that might be used to both prove and disprove beliefs about race.
Catte points out that modern conservatives are quick to discount the links between structural racism and inequality. When they ask "Why can't poor black people get ahead?" she says they almost always ignore problems in connection with structural inequality caused by racism, because these explanations cannot explain the failures of poor white people (poor white people, poor as they may be, still retain the racial structural privilege of not being black/POC).
To overcome this problem, conservatives focus/argue that most personal failure can be explained by lapses in personal accountability (not that pesky social structure), where the evidence in their view upholds the conclusion that all people, regardless of color/ethnicity, will achieve poor outcomes when they make bad personal decisions (Catte).
In other words, what they are saying is that poor white people, particularly those who are perpetually unemployed/underemployed and who suffer from drug addictions, are proof that poverty is colorblind; that racism cannot explain poverty because poverty is the result when bad people make bad choices. In short, if your life is crappy life it's your own fault. Their solution: "pull yourself up by your bootstraps." Move to another town, etc.
Take a moment now and think about the anger (expressed or unexpressed) that simmers when white people realize that while far from privileged, they somehow managed to waste their whiteness (for more on this issue, read the critical race work of Tim Wise or try the comedy of Dave Chappelle). Often, this necessitates a public performance, where effort is made to demonstrate that "although we may be poor, we are not like "those people."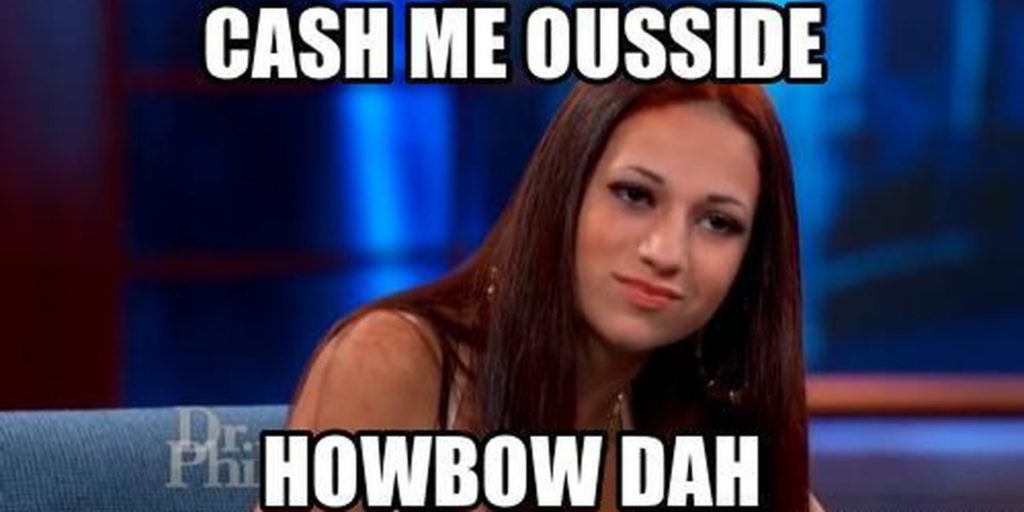 Are Appalachians Different?
There's an old story that goes something like this: in the old days (18th c.), Appalachia was settled (sorry Native Americans) by people who shared a common Scots-Irish heritage [see the books  American Nations (2012) and Born Fighting (2004)].  These were the white people who weren't pilgrims.  As a group, it is said they were "attracted to the eastern mountains because mountains were in their blood….or some other romantic nonsense. The mountains, in turn, provided powerful insulation against the forces of the modern world and allowed the Scots-Irish to retain "old world" characteristics such as a clannish or tribal family structure, peculiar forms of speech, and the general traits of an "honor" or "warrior" culture that included a propensity for violence. Over time, this shared heritage became the presumed basis for certain ethnocultural deficiencies due to over and interbreeding" (Catte). Naturally, this explains why they're violent and love to drink.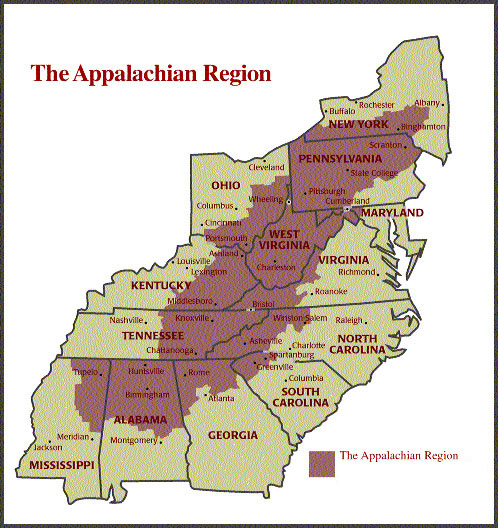 Yet as Catte points out, the work of Appalachian historian Wilma Dunaway provides a corrective to the myth that she refers to as the "ethnic homogeneity thesis." Alternatively, her work argues for the existence of archaeological evidence and other primary sources that eighteenth-century Appalachia was comprised of an amalgam of different European ethnic groups and other groups that reflected African and indigenous descent. Archaeologist Audrey Horning wrote in her work on migration, "The southern upland region attracted settlers not only from the British borderlands . . . but from all over North American colonial regions as well as from France, the Palatinate and West Africa, while later drawing from eastern and southern Europe" (Catte).
"Scots-Irish heritage in Appalachia is real," says Catte, "but Vance exaggerates its influence in the region for a specific purpose" (Catte).
As John Thomason observed in the New Inquiry, "Even as Vance wags his finger at the vices of his fellow hillbillies, he cannot help but insist on the innocence of their whiteness." By setting up the counter-narrative, as Vance does, that Appalachians reflect innate characteristics that mark them as a distinct group of people – physically and culturally – we are more or less tricked into thinbking that these people embarked on a counterintuitve and destructive path that resulted in the election of Donald Trump, all for reasons derived from eugenics – certainly not due to tribal beliefs that embrace racist ideologies.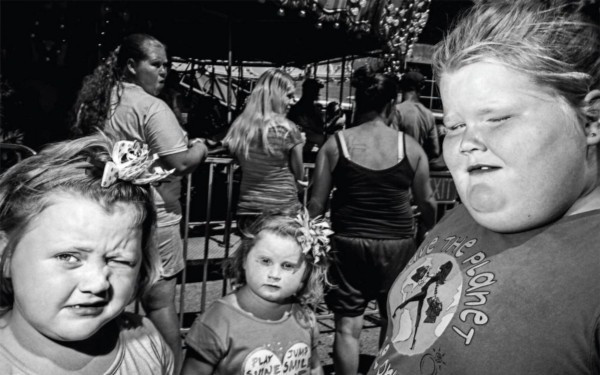 Vance's views, according to both Thomason and Catte, are not merely off-base, they're troubling for reasons that they advance a narrative steeped in soft bigotry; one that is eminently "more palatable" to audiences savvy enough to avoid talk that veers to far in the direction of explicit white nationalism" (Catte).
What this effectively does is it tiptoes around the problem of racism, deftly avoiding alienating individuals of all races. But it is a good deal more sinister, given how it is "propped up by the belief that the white individuals in question represent a disadvantaged race unto themselves" (Catte).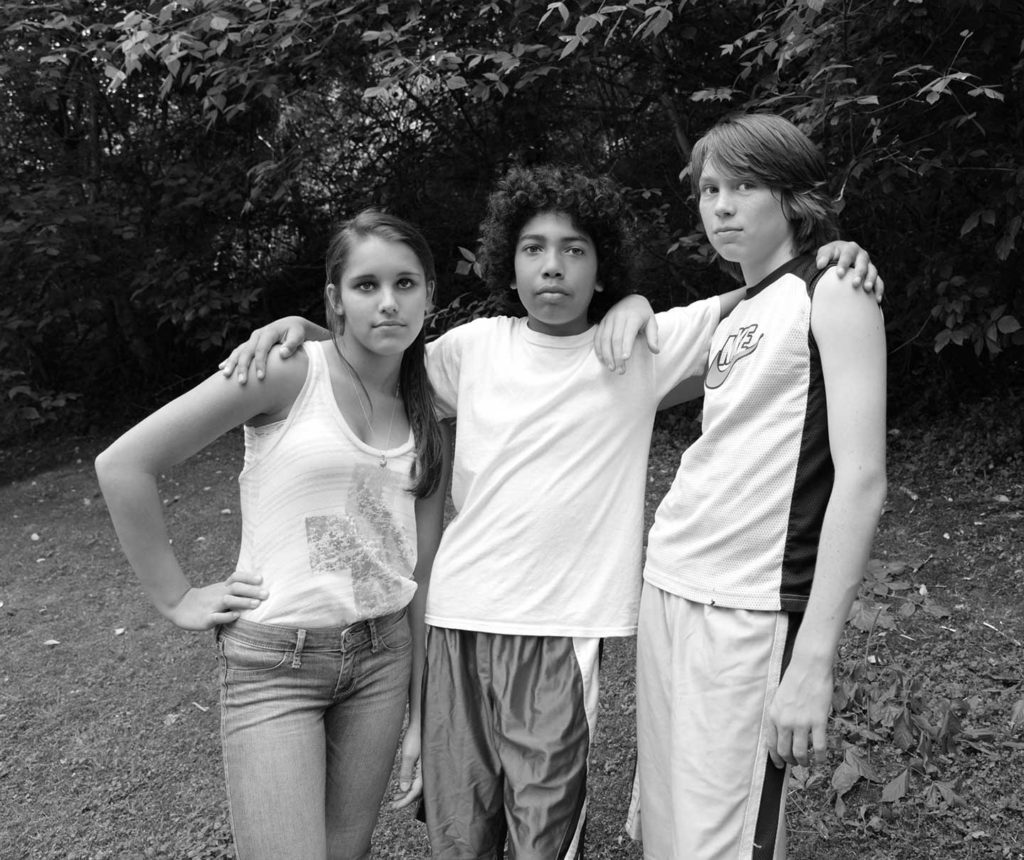 Appalachian teenagers
Trash Talk (article by Connie Shultz)
Connie Shultz, a popular columnist and journalism professor at Kent State University in Ohio, writes about how easy and socially acceptable it has become to "trash talk" the working class. In her column she writes:
Bear with me, please, as I start this column with a brief story about my two grandmothers who lived in trailer homes. They lived in Ashtabula County, which is tucked into the northeast corner of Ohio, an hour east of Cleveland. If ever you've traveled a good distance along U.S. 90, you likely passed our county's handful of exits on your way to somewhere else.For all of my childhood, this was home, and I was seldom happier than when I had time alone with my maternal great-grandmother, Ada, who raised my mother from the age of 8. In the late '60s, after her husband died, Ada sold her house and 20 acres to move into a trailer home a couple of miles down the road. It was closer to her church, her second home.
I spent weeks at a time in the summers with her, freed from the responsibilities of the oldest child always on duty. She taught me how to cook, garden and quilt. Every Sunday after church, rain or shine, we walked to the cemetery to tend my great-grandfather's grave and say a prayer of gratitude for the time we'd had with him. We had our evening rituals, too. She believed a steaming cup of tea at sunset was a great way to settle the mind for the big thoughts that show up only under the night sky.
My maternal grandmother, Vivian, lost custody of my mother when she was 8 and spent the rest of her life trying to make it up to her and taking care of my uncle, who had a mental disability. His name was Francis, and she never spent a day away from him until he died from complications of diabetes in his late 50s. Grandma Vivian was the first person I knew to buy an aluminum Christmas tree. What a sight for my siblings and me. My mother stood behind us and whispered orders to close our mouths and stop acting like we'd just seen a ghost. This was the grandma with the trunk full of antique dresses and hats for us to play with whenever we visited. When my mother wasn't around, Grandma often served me a cup of coffee loaded with milk and sugar — a grown-up reward for "being so responsible." When her house in Ashtabula County became too run down to be safe, my grandmother closed it up and lived in a trailer on the back lot until Alzheimer's robbed her of the ability to take care of herself.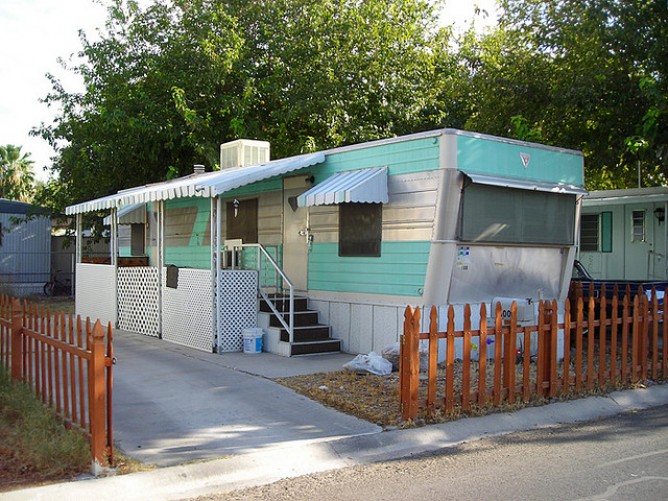 Grandma Vivian's trailer in Ashtabula, Ohio
I wanted you to know a little bit about my grandmothers so that you might better understand my outrage over a Cleveland Plain Dealer writer's reaction to Sarah Palin's endorsement of Donald Trump for president:
"Thanks to Trump, the entire Palin clan is now back in the spotlight they so crave. Come July, Republican National Convention organizers should house the whole dysfunctional family at a trailer park in Ashtabula."
This is surely not the first time a pundit has cast the Palins as "trailer park folks" — which is code, of course, for "white trash." We are hearing these phrases more frequently as pundits try to make sense of Donald Trump's soaring poll numbers.
In her book "Framing Class: Media Representations of Wealth and Poverty in America," sociologist Diana Kendall describes how in 2008 then-"Late Show" host David Letterman "maintained a night-after-night monolog about Sarah Palin and why she is white trash." He was joined, she writes, by "print media, television and Web blogs … full of descriptions of Sarah Palin's trailer park lifestyle" (Shultz)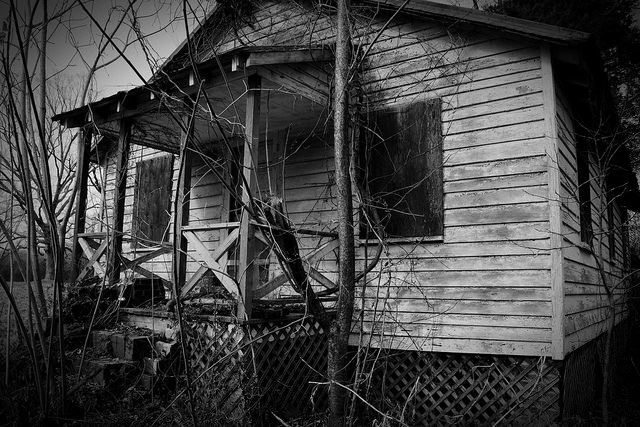 Much closer to home, since Donald Trump's charade of a candidacy caught fire, I have heard many fellow liberals freely toss around the terms "white trash" and "trailer trash." These are people who would never dream of telling a racist joke, but they think nothing of ridiculing those of lesser economic means.
Every group has its "other." For too many white intellectuals, it's the working class. Neither of my grandmothers had much money, ever, but they contributed so much to the lives of the people they loved. They were both storytellers who helped me understand the long-ago sacrifices of people I would never know but who live on in the blue of my eyes and the ambitions of my heart. They are why I've devoted a number of columns and stories over the years to people who live in trailer parks.
Just this week, I was remembering Marjie Scuvotti, a 24-year-old mother of four. I interviewed her in 2002, on the first anniversary of the Sept. 11 terrorist attacks. She talked to me in her home in a trailer park as she painted her 6-year-old son Issac's face red, white and blue for a parade celebrating first responders. "You're my American-flag boy," Marjie whispered in his ear. She couldn't have been a prouder mother.
This campaign year has barely begun, and it promises to be a long one. Regardless of which partisan lens we look through, we will see some voters who confound us. Mocking them will never bring us closer to understanding them, but it will surely reveal us, and we will not benefit from the exposure (Shultz).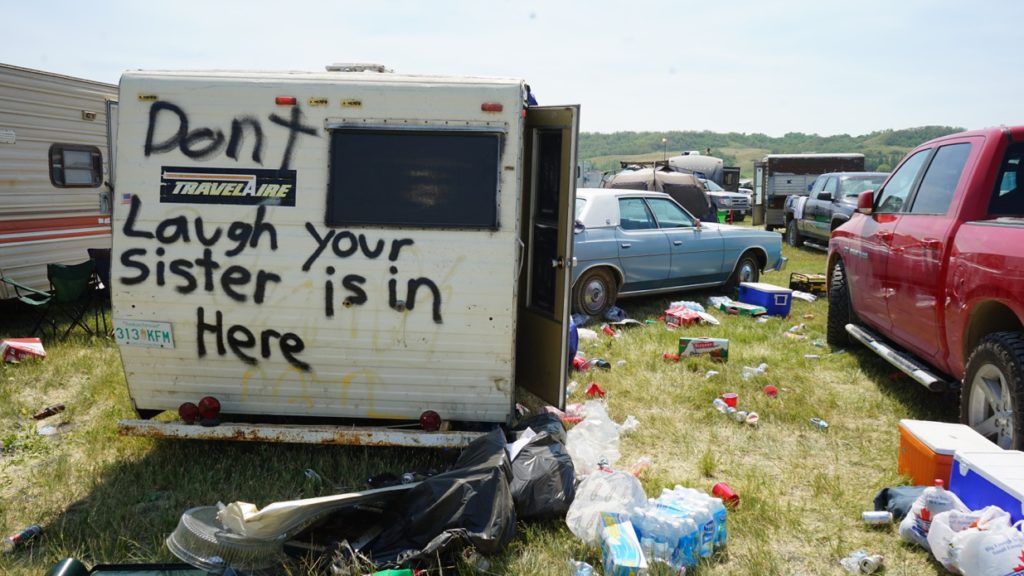 Where Do White Trash Live? How Can You Measure Them? (by Nick James, posting for entertainment purposes)
According to one journalist, Nick James, the top 10 trashiest cities and towns in America are located here:
Portsmouth, Ohio
Fall River, Massachusetts
Sedalia, Missouri
Pensacola, Florida
Morristown, Tennessee
Elkhart, Indiana
Asheboro, North Carolina
Rockford, Illinois
Canton, Ohio
Jackson, Michigan
Measurement Tools:
Using publicly available government data in addition to Google Maps, the author formulated the following white trash measurement metrics:
Cities where there are lots of white people
Cities where residents are poorer than average
Cities where a high number of residents are high school dropouts
High drug use
Higher than average Payday Loan Outlets and bargain stores
Violent cities (measured in aggravated assaults)
Cities with high numbers of residents on welfare
"Meth-heads" were also cited as a variable, though no information was provided in regards to how it was operationalized and counted for estimation purposes.
Data:
The author used the U.S. Government Census for most of the data. Drug use and violence measures were taken from publically available FBI data and public Google Maps data that chart the location of  Cash Advance Outlets and bargain stores.
Limitations:
The author acknowledges limiting analysis to non-census designated places (CDPs) with over 20,000 people to produce a ranking, which was used to create a "white trash index."
White Trash Loser
Comedian Louis C.K. calls attention to the same issue, as he makes it clear in this routine that making fun of "trailer trash" is one of the last acceptable forms of bigotry people are permitted to get away with in contemporary American society. Looking down on the poor is not only socially acceptable; many people find it to be downright funny. This particular illustration shows us how people are condemned on the basis of both race AND class. He invokes the term "white trash loser" to summon the image of a person that many of us might relate to and few among us would ever defend [language and "blue humor" disclaimer].
The Psychology of "Punching Down" the Class Ladder
The term "punching down" refers to a psycho-social dynamic that we might apply to the classic "bootstrapper." Bootstrappers like to think of themselves as having been dealt a difficult hand (often this is true, but it's beside the point).  As they like to tell the story, when confronted with personal difficulties and challenges, like poverty and addiction, they heroically, by means of their own grit, managed to work their way out of their difficulties. In other words, they "bootstrapped" themselves up to success through sheer force of will and hard work. Upon having attained their hard-won success (with or without outside help) they feel empowered to declare that everyone, regardless of the obstacles they might be facing, should be able to overcome their problems the same way.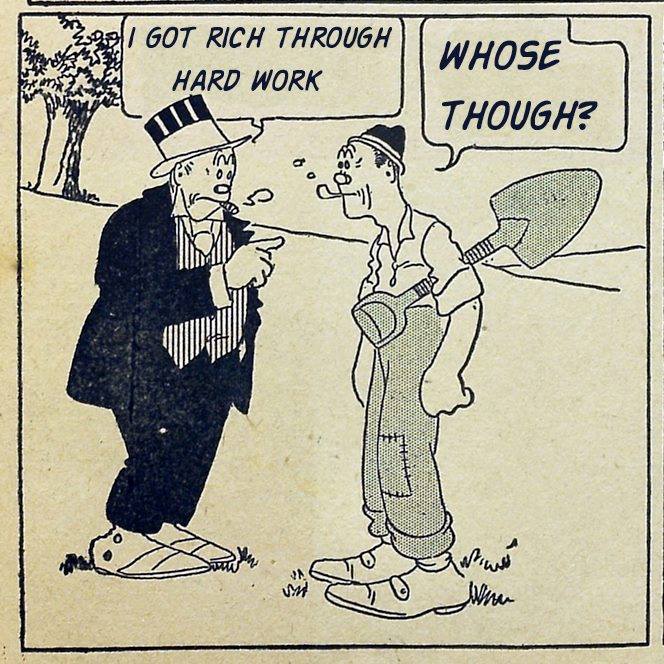 While seductive, this kind of thinking is misguided and toxic. For in my experience, bootstrappers are often among the first to savage judgment upon others who may be poor and struggling. They lash out, which is to say they "punch down" on their former social peers with whom they once shared common problems and low social status.
Punching down, however, says more about the person doing the punching than it does the people they designate a target of their judgment – the welfare queens, criminals, immigrants, drug-addicts, or those who lack education. Their actions here speak to what is, in reality, a very deep-seated fear that many bootstrappers harbor – that someone will discover the "secret" of their less than privileged/low birth past. To avoid discovery then, they work hard to maintain the veneer of success that they ALONE built.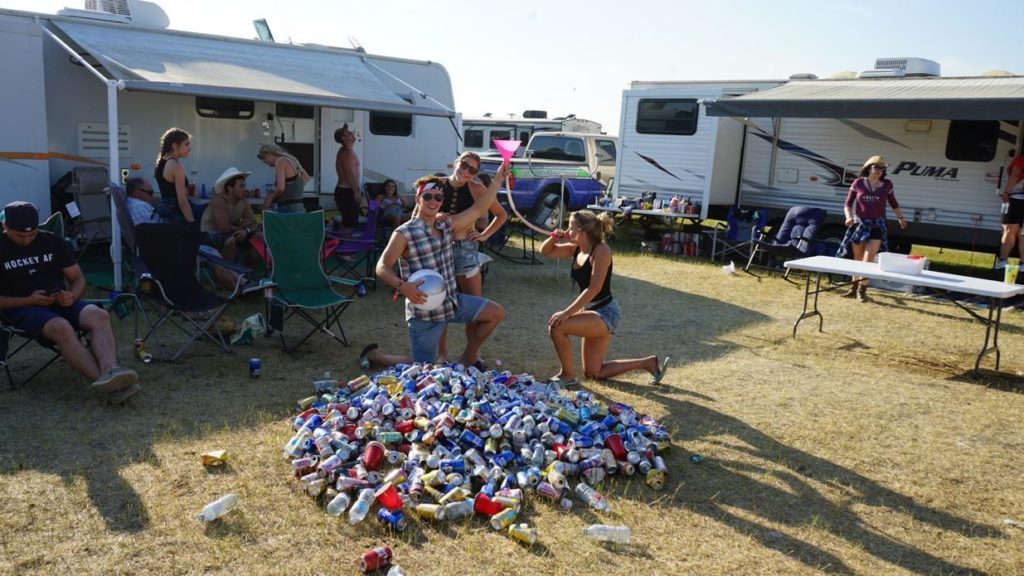 Trailers & "trash"
Redemption Narratives
One way to overcompensate for lingering low self-esteem, the result of having been of the receiving end of poor parents or an unfortunate zip code, is to declare for anyone who may be willing to listen how they used to be a "poor person," but due to their overwhelming dedication, drive, and work ethic, and innate "spunk," they overcame these difficulties and are now a great success (i.e. good person). They become obsessed with shouting out to the world "I used to be a poor person and was part of a low-status group, but I confronted that adversity with hard work. Look at me now. I'm great. Please see me as worthy."
Not surprisingly, they are often plagued by intrusive thoughts and knawing fears that if they stop working, even for a minute, they might fall back to the low place from where they ascended to success. By falling into failure, they will cease to be the successful/good person that they worked hard to become.
American Dream, Amerian Nightmare
Part of buying into the American Dream and its cult of individualism means one must always remain vigilant and castigate those who didn't invest/buy a "dream ticket." Apparently, accepting this "con" is a hell of a lot easier than acknowledging the complex interplay of social structural problems and individual choices. Glossing over these nuances, the dreamers prefer instead to feast on a  buffet of mythic dream ideology – a toxic belief system that blames lack of success on failed individual choices.
These dreamers as such are easily aroused to upset whenever anyone (like their professor) attempts to unmask the system of exploitation from which they perceive they narrowly escaped. In the end, they get to be the "hero" of their own life story.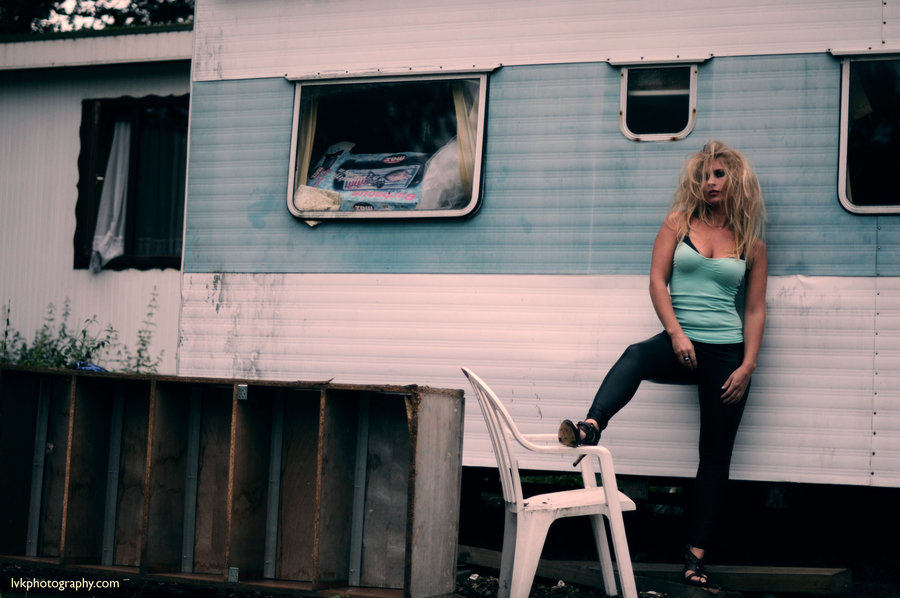 Sources
"Here We Go Again: Trash Talking the Working Class," by Connie Shultz
"The Mythical Whiteness of Trump Country," adapted from Elizabeth Catte, What You Are Getting Wrong About Appalachia by Elizabeth Catte, Belt Press, 2018.
For more reading on Appalachia, social stratification, and working-class social identities, check out:
Otis Trotter's Keeping Heart (2015), a memoir about growing up poor, sick, and black in Appalachian Ohio.
Rick Bragg's All Over but the Shoutin' (1991).
Arlie Hochschild, Strangers in Their Own Land: Anger and Mourning on the American Right (2016)
Nancy Isenberg, White Trash: The 400-Year Untold History of Class in America (2016)
J. D. Vance, Hillbilly Elegy (2016)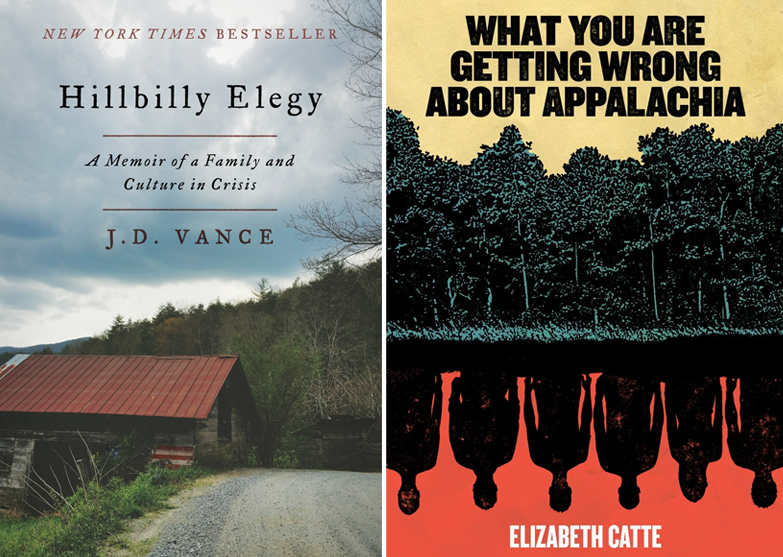 Discussion Questions
Have you ever found yourself laughing at or using the term "white trash?"
Do you find that you sometimes either use the term or at least judge poor people (as a result of perhaps having at one point in time been one yourself)?
Do you ever think, "if poor people simply made better choices, they could simply overcome their difficult life circumstances?" In other words, if they accepted "personal responsibility" for failure they might be more successful?
If you are familiar with the work of C.Wright Mills, how might we use it to look more critically at "personal responsibility" narratives? For, these may not be the best way to explain poverty and failure. What does Mills say about learning how to cultivate a "sociological imagination" to better understand the social world?