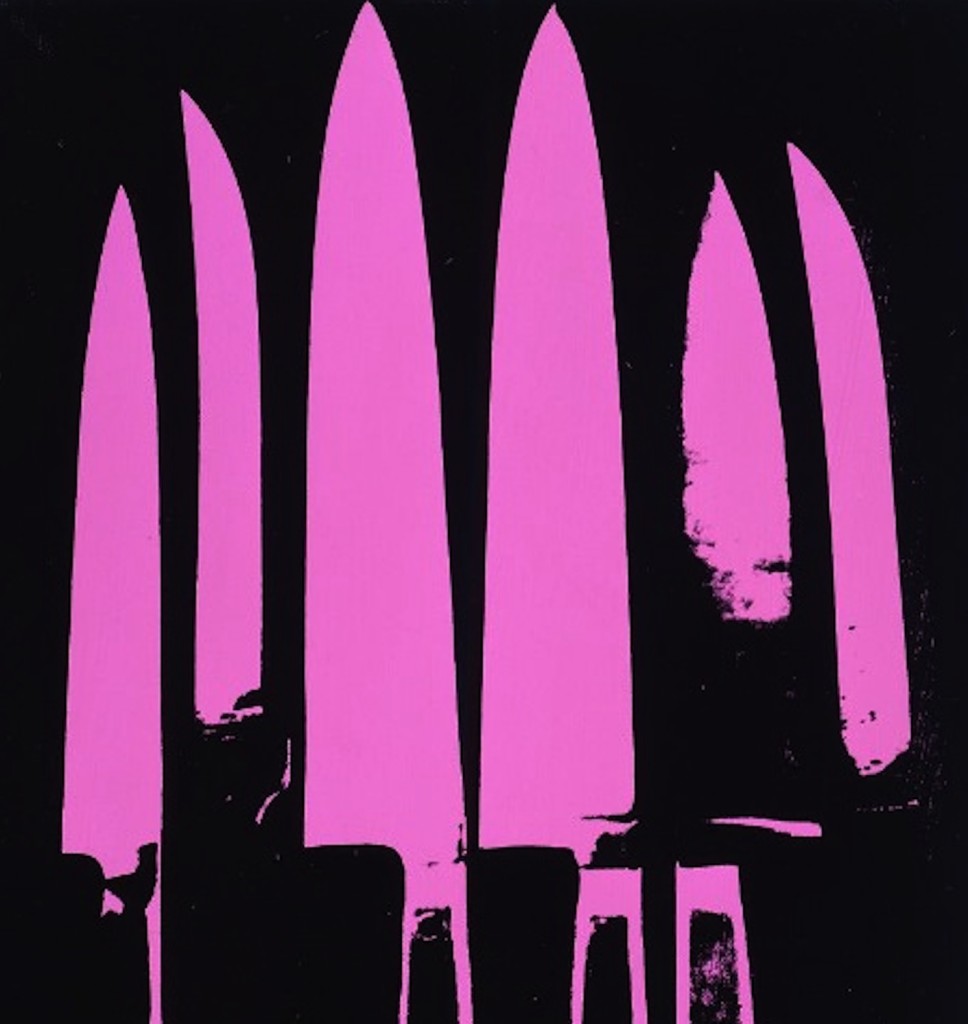 Sometimes You Have to Scream to Be Heard
The SCUM Manifesto is a radical feminist manifesto published by Valerie Solanas in 1967. Its central argument is that men have ruined the world and it's up to women to fix it.
To achieve this goal, it suggests the formation of SCUM, an organization dedicated to overthrowing society and eliminating the male sex. The Manifesto is widely regarded as satirical, even though it is based on legitimate philosophical and social concerns.
The term "SCUM" appeared on the cover of the first edition from Olympia Press as "S.C.U.M." and was said to stand for "Society for Cutting Up Men". Solanas objected, insisting that it was not an acronym, although the expanded term appeared in a Village Voice ad she had written in 1967. Solanas held a series of recruitment meetings for SCUM at the infamous Chelsea Hotel where she lived, but a decade later insisted that the organization was "just a literary device" and never really existed.
The Manifesto was little-known until Solanas attempted to kill Andy Warhol in 1968. This event brought significant public attention to the Manifesto and Solanas herself. While some feminists defended Solanas and considered the Manifesto a valid criticism of the patriarchal order, others, such as Betty Friedan, considered Solanas's views to be too radical and polarizing. Although Solanas's motives for shooting Warhol remain unclear, the Manifesto is still frequently associated with this event.
The Manifesto opens with the following declaration:
"Life" in this "society" being, at best, an utter bore and no aspect of "society" being at all relevant to women, there remains to civic-minded, responsible, thrill-seeking females only to overthrow the government, eliminate the money system, institute complete automation and eliminate the male sex."
Solanas begins by presenting a theory of the male as an "incomplete female" who is genetically deficient due to the Y chromosone. According to Solanas, this genetic deficiency causes the male to be emotionally limited, egocentric, and incapable of mental passion or genuine interaction. She describes the male as lacking empathy and unable to relate to anything apart from his own physical sensations.
The Manifesto continues by arguing that the male spends his life attempting to become female, and thereby overcome his inferiority. He does this by "constantly seeking out, fraternizing with and trying to live though and fuse with the female." Solanas rejects Freud's theory of penis envy and argues that men have "pussy envy". Solanas then accuses men of turning the world into a "shitpile" and presents a long list of grievances that we might categorize as follows:
The Money System and Work
"There is no human reason for money or for anyone to work more than two or three hours a week at the very most. All non-creative jobs (practically all jobs now being done) could have been automated long ago, and in a moneyless society everyone can have as much of the best of everything as she wants. But there are non-human, male reasons for wanting to maintain the money system:
1. Pussy. Despising his highly inadequate self, overcome with intense anxiety and a deep, profound loneliness when by his empty self, desperate to attach himself to any female in dim hopes of completing himself, in the mystical belief that by touching gold he'll turn to gold, the male craves the continuous companionship of women. The company of the lowest female is preferable to his own or that of other men, who serve only to remind him of his repulsiveness. But females, unless very young or very sick, must be coerced or bribed into male company.
2. Supply the non-relating male with the delusion of usefulness, and enable him to try to justify his existence by digging holes and then filling them up. Leisure time horrifies the male, who will have nothing to do but contemplate his grotesque self. Unable to relate or to love, the male must work. Females crave absorbing, emotionally satisfying, meaningful activity, but lacking the opportunity or ability for this, they prefer to idle and waste away their time in ways of their own choosing — sleeping, shopping, bowling, shooting pool, playing cards and other games, breeding, reading, walking around, daydreaming, eating, playing with themselves, popping pills, going to the movies, getting analyzed, traveling, raising dogs and cats, lolling about on the beach, swimming, watching TV, listening to music, decorating their houses, gardening, sewing, nightclubbing, dancing, visiting, `improving their minds' (taking courses), and absorbing `culture' (lectures, plays, concerts, `arty' movies). Therefore, many females would, even assuming complete economic equality between the sexes, prefer living with males or peddling their asses on the street, thus having most of their time for themselves, to spending many hours of their days doing boring, stultifying, non-creative work for someone else, functioning as less than animals, as machines, or, at best — if able to get a `good' job — co-managing the shitpile. What will liberate women, therefore, from male control is the total elimination of the money-work system, not the attainment of economic equality with men within it.
3. Power and control. Unmasterful in his personal relations with women, the male attains to masterfulness by the manipulation of money and everything controlled by money, in other words, of everything and everybody.
4. Love substitute. Unable to give love or affection, the male gives money. It makes him feel motherly. The mother gives milk; he gives bread. He is the Breadwinner.
5. Provide the male with a goal. Incapable of enjoying the moment, the male needs something to look forward to, and money provides him with an eternal, never-ending goal: Just think of what you could do with 80 trillion dollars — invest it! And in three years time you'd have 300 trillion dollars!!!
6. Provide the basis for the male's major opportunity to control and manipulate — fatherhood."
War, Hatred, and Violence
"War: The male's normal compensation for not being female, namely, getting his Big Gun off, is grossly inadequate, as he can get it off only a very limited number of times; so he gets it off on a really massive scale, and proves to the entire world that he's a `Man'. Since he has no compassion or ability to empathize or identify, proving his manhood is worth an endless amount of mutilation and suffering and an endless number of lives, including his own — his own life being worthless, he would rather go out in a blaze of glory than to plod grimly on for fifty more years."
"The male is eaten up with tension, with frustration at not being female, at not being capable of ever achieving satisfaction or pleasure of any kind; eaten up with hate — not rational hate that is directed at those who abuse or insult you — but irrational, indiscriminate hate… hatred, at bottom, of his own worthless self.
Gratuitous violence, besides `proving' he's a `Man', serves as an outlet for his hate and, in addition — the male being capable only of sexual responses and needing very strong stimuli to stimulate his half-dead self — provides him with a little sexual thrill."
The Male Sex
"Every man, deep down, knows he's a worthless peice of shit."
"Life in this society being, at best, an utter bore and no aspect of society being at all relevant to women, there remains to civic-minded, responsible, thrill-seeking females only to overthrow the government, eliminate the money system, institute complete automation and destroy the male sex."
"The male is a biological accident: the y(male) gene is an incomplete x(female) gene, that is, has an incomplete set of chromosomes. In other words, the male is an incomplete female, a walking abortion…. To be male is to be deficient, emotionally limited; maleness is a deficiency disease and males are emotional cripples."
"To call a man an animal is to flatter him; he's a machine, a walking dildo. It's often said that men use women. Use them for what? Surely not pleasure."
"Eaten up with guilt, shame, fears and insecurities and obtaining, if he's lucky, a barely perceptible physical feeling, the male is, nonetheless, obsessed with screwing; he'll swim a river of snot, wade nostril-deep through a mile of vomit, if he thinks there'll be a friendly pussy awaiting him. He'll screw a woman he despises, any snaggle-toothed hag, and, further, pay for the opportunity. Why? Relieving physical tension isn't the answer, as masturbation suffices for that. It's not ego satisfaction; that doesn't explain screwing corpses and babies."
"Completely egocentric, unable to relate, empathize or identify and consisting of a vast, pervasive, diffuse sexuality, the male is psychically passive. He hates his passivity, so he projects it onto women, defines the male as active, then sets out to prove that he is ("prove he's a Man"). His main means of attempting to prove it is screwing (Big Man with a Big Dick tearing off a Big Piece). Since he's attempting to prove an error, he must "prove" it again and again. Screwing, then, is a desperate, compulsive attempt to prove he's not passive, not a woman; but he is passive and does want to be a woman."
"Being an incomplete female, the male spends his life attempting to complete himself, to become female. He attempts to do this by constantly seeking out, fraternizing with and trying to live through and fuse with the female and by claiming as his own all female characteristics – emotional strength and independence, forcefulness, dynamism, decisiveness, coolness, objectivity, assertiveness, courage, integrity, vitality, intensity, depth of character, grooviness, etc. – and projecting onto women all male traits – vanity, frivolity, triviality, weakness, etc. It should be said, though, that the male has one glaring area of superiority over the female – public relations. He has done a brilliant job of convincing millions of women that men are women and women are men."
Isolation, Suburbs, and Prevention of Community
"Our society is not a community, but merely a collection of isolated family units. Desperately insecure, fearing his woman will leave him if she is exposed to other men or to anything remotely resembling life, the male seeks to isolate her from other men and from what little civilization there is, so he moves her out to the suburbs, a collection of self-absorbed couples and their kids. Isolation enables him to try to maintain his pretense of being an individual nu becoming a `rugged individualist', a loner, equating non-cooperation and solitariness with individuality.
There is yet another reason for the male to isolate himself: every man is an island. Trapped inside himself, emotionally isolated, unable to relate, the male has a horror of civilization, people, cities, situations requiring an ability to understand and relate to people. So like a scared rabbit, he scurries off, dragging Daddy's little asshole with him to the wilderness, suburbs, or, in the case of the hippy — he's way out, Man! — all the way out to the cow pasture where he can fuck and breed undisturbed and mess around with his beads and flute.
The `hippy', whose desire to be a `Man', a `rugged individualist', isn't quite as strong as the average man's, and who, in addition, is excited by the thought having lots of women accessible to him, rebels against the harshness of a Breadwinner's life and the monotony of one woman. In the name of sharing and cooperation, he forms a commune or tribe, which, for all its togetherness and partly because of it, (the commune, being an extended family, is an extended violation of the female's rights, privacy and sanity) is no more a community than normal `society'.
A true community consists of individuals — not mere species members, not couples — respecting each others individuality and privacy, at the same time interacting with each other mentally and emotionally — free spirits in free relation to each other — and co-operating with each other to achieve common ends. Traditionalists say the basic unit of `society' is the family; `hippies' say the tribe; no one says the individual.
The `hippy' babbles on about individuality, but has no more conception of it than any other man. He desires to get back to Nature, back to the wilderness, back to the home of furry animals that he's one of, away from the city, where there is at least a trace, a bare beginning of civilization, to live at the species level, his time taken up with simple, non-intellectual activities — farming, fucking, bead stringing. The most important activity of the commune, the one upon which it is based, is gang-banging. The `hippy' is enticed to the commune mainly by the prospect for free pussy — the main commodity to be shared, to be had just for the asking, but, blinded by greed, he fails to anticipate all the other men he has to share with, or the jealousies and possessiveness for the pussies themselves.
Men cannot co-operate to achieve a common end, because each man's end is all the pussy for himself. The commune, therefore, is doomed to failure; each `hippy' will, in panic, grad the first simpleton who digs him and whisks her off to the suburbs as fast as he can. The male cannot progress socially, but merely swings back and forth from isolation to gang-banging."
On Conformity
"Although he wants to be an individual, the male is scared of anything in himself that is the slightest bit different from other men, it causes him to suspect that he's not really a `Man', that he's passive and totally sexual, a highly upsetting suspicion. If other men are "A" and he's not, he must not be a man; he must be a fag. So he tries to affirm his `Manhood' by being like all the other men. Differentness in other men, as well as himself, threatens him; it means they're fags whom he must at all costs avoid, so he tries to make sure that all other men conform.
The male dares to be different to the degree that he accepts his passivity and his desire to be female, his fagginess. The farthest out male is the drag queen, but he, although different from most men, is exactly like all the other drag queens like the functionalist, he has an identity — he is female. He tries to define all his troubles away — but still no individuality. Not completely convinced that he's a woman, highly insecure about being sufficiently female, he conforms compulsively to the man-made stereotype, ending up as nothing but a bundle of stilted mannerisms.
To be sure he's a `Man', the male must see to it that the female be clearly a `Woman', the opposite of a `Man', that is, the female must act like a faggot. And Daddy's Girl, all of whose female instincts were wrenched out of her when little, easily and obligingly adapts herself to the role."
Turning Freud Upside Down
"Women….don't have penis envy; men have pussy envy. When the male accepts his passivity, defines himself as a woman (Males as well as females think men are women and women are men), and becomes a transvestite he loses his desire to screw (or to do anything else, for that matter; he fulfills himself as a dragqueen) and gets his cock chopped off. He then derives a continuous diffuse sexual feeling from "being a woman." Screwing is, for a man, a defense against his desire to be female. Sex is, itself, a sublimation."
Prejudice (racial, ethnic, religious, etc)
"The male needs scapegoats onto whom he can project his failings and inadequacies and upon whom he can vent his frustration at not being female. And the vicarious discriminations have the practical advantage of substantially increasing the pussy pool available to the men on top."
Sexuality
"Sexuality: Sex is not part of a relationship: on the contrary, it is a solitary experience, non-creative, a gross waste of time. The female can easily — far more easily than she may think — condition away her sex drive, leaving her completely cool and cerebral and free to pursue truly worthy relationships and activities; but the male, who seems to dig women sexually and who seeks out constantly to arouse them, stimulates the highly sexed female to frenzies of lust, throwing her into a sex bag from which few women ever escape. The lecherous male excited the lustful female; he has to — when the female transcends her body, rises above animalism, the male, whose ego consists of his cock, will disappear.
Sex is the refuge of the mindless. And the more mindless the woman, the more deeply embedded in the male `culture', in short, the nicer she is, the more sexual she is. The nicest women in our `society' are raving sex maniacs. But, being just awfully, awfully nice, they don't, of course descend to fucking — that's uncouth — rather they make love, commune by means of their bodies and establish sensual rapport; the literary ones are attuned to the throb of Eros and attain a clutch upon the Universe; the religious have spiritual communion with the Divine Sensualism; the mystics merge with the Erotic Principle and blend with the Cosmos, and the acid heads contact their erotic cells.
On the other hand, those females least embedded in the male `Culture', the least nice, those crass and simple souls who reduce fucking to fucking, who are too childish for the grown-up world of suburbs, mortgages, mops and baby shit, too selfish to raise kids and husbands, too uncivilized to give a shit for anyones opinion of them, too arrogant to respect Daddy, the `Greats' or the deep wisdom of the Ancients, who trust only their own animal, gutter instincts, who equate Culture with chicks, whose sole diversion is prowling for emotional thrills and excitement, who are given to disgusting, nasty upsetting `scenes', hateful, violent bitches given to slamming those who unduly irritate them in the teeth, who'd sink a shiv into a man's chest or ram an icepick up his asshole as soon as look at him, if they knew they could get away with it, in short, those who, by the standards of our `culture' are SCUM… these females are cool and relatively cerebral and skirting asexuality.
Unhampered by propriety, niceness, discretion, public opinion, `morals', the respect of assholes, always funky, dirty, low-down SCUM gets around… and around and around… they've seen the whole show — every bit of it — the fucking scene, the dyke scene — they've covered the whole waterfront, been under every dock and pier — the peter pier, the pussy pier… you've got to go through a lot of sex to get to anti-sex, and SCUM's been through it all, and they're now ready for a new show; they want to crawl out from other the dock, move, take off, sink out. But SCUM doesn't yet prevail; SCUM's still in the gutter of our `society', which, if it's not deflected from its present course and if the Bomb doesn't drop on it, will hump itself to death."
Disease, Death – Men & Women in Science
"All diseases are curable, and the aging process and death are due to disease; it is possible, therefore, never to age and to live forever. In fact the problems of aging and death could be solved within a few years, if an all-out, massive scientific assault were made upon the problem. This, however, will not occur with the male establishment because:
1. The many male scientists who shy away from biological research, terrified of the discovery that males are females, and show marked preference for virile, `manly' war and death programs.
2. The discouragement of many potential scientists from scientific careers by the rigidity, boringness, expensiveness, time-consumingness, and unfair exclusivity of our `higher' educational system.
3. Propaganda disseminated by insecure male professionals, who jealously guard their positions, so that only a highly select few can comprehend abstract scientific concepts.
4. Widespread lack of self-confidence brought about by the father system that discourages many talented girls from becoming scientists.
5. Lack of automation. There now exists a wealth of data which, if sorted out and correlated, would reveal the cure for cancer and several other diseases and possibly the key to life itself. But the data is so massive it requires high speed computers to correlate it all. The institution of computers will be delayed interminably under the male control system, since the male has a horror of being replaced by machines.
6. The money systems' insatiable need for new products. Most of the few scientists around who aren't working on death programs are tied up doing research for corporations.
7. The males like death — it excites him sexually and, already dead inside, he wants to die.
8. The bias of the money system for the least creative scientists. Most scientists come from at least relatively affluent families where Daddy reigns supreme."
The Goals of SCUM
SCUM is too impatient to wait for the de-brainwashing of millions of assholes. Why should the swinging females continue to plod dismally along with the dull male ones? Why should the fates of the groovy and the creepy be intertwined? Why should the active and imaginative consult the passive and dull on social policy? Why should the independent be confined to the sewer along with the dependent who need Daddy to cling to? A small handful of SCUM can take over the country within a year by systematically fucking up the system, selectively destroying property, and murder:
SCUM will become members of the unwork force, the fuck-up force; they will get jobs of various kinds an unwork. For example, SCUM salesgirls will not charge for merchandise; SCUM telephone operators will not charge for calls; SCUM office and factory workers, in addition to fucking up their work, will secretly destroy equipment. SCUM will unwork at a job until fired, then get a new job to unwork at.
SCUM will forcibly relieve bus drivers, cab drivers and subway token sellers of their jobs and run buses and cabs and dispense free tokens to the public.
SCUM will destroy all useless and harmful objects — cars, store windows, `Great Art', etc.
Eventually SCUM will take over the airwaves — radio and TV networks — by forcibly relieving of their jobs all radio and TV employees who would impede SCUM's entry into the broadcasting studios.
SCUM will couple-bust — barge into mixed (male-female) couples, wherever they are, and bust them up.
SCUM will kill all men who are not in the Men's Auxiliary of SCUM. Men in the Men's Auxiliary are those men who are working diligently to eliminate themselves, men who, regardless of their motives, do good, men who are playing pall with SCUM. A few examples of the men in the Men's Auxiliary are: men who kill men; biological scientists who are working on constructive programs, as opposed to biological warfare; journalists, writers, editors, publishers and producers who disseminate and promote ideas that will lead to the achievement of SCUM's goals; faggots who, by their shimmering, flaming example, encourage other men to de-man themselves and thereby make themselves relatively inoffensive; men who consistently give things away — money, things, services; men who tell it like it is (so far not one ever has), who put women straight, who reveal the truth about themselves, who give the mindless male females correct sentences to parrot, who tell them a woman's primary goal in life should be to squash the male sex (to aid men in this endeavor SCUM will conduct Turd Sessions, at which every male present will give a speech beginning with the sentence: `I am a turd, a lowly abject turd', then proceed to list all the ways in which he is. His reward for doing so will be the opportunity to fraternize after the session for a whole, solid hour with the SCUM who will be present.
Nice, clean-living male women will be invited to the sessions to help clarify any doubts and misunderstandings they may have about the male sex; makers and promoters of sex books and movies, etc., who are hastening the day when all that will be shown on the screen will be Suck and Fuck (males, like the rats following the Pied Piper, will be lured by Pussy to their doom, will be overcome and submerged by and will eventually drown in the passive flesh that they are); drug pushers and advocates, who are hastening the dropping out of men.
Being in the Men's Auxiliary is a necessary but not a sufficient condition for making SCUM's escape list; it's not enough to do good; to save their worthless asses men must also avoid evil. A few examples of the most obnoxious or harmful types are: rapists, politicians and all who are in their service (campaigners, members of political parties, etc); lousy singers and musicians; Chairmen of Boards; Breadwinners; landlords; owners of greasy spoons and restaraunts that play Muzak; `Great Artists'; cheap pikers and welchers; cops; tycoons; scientists working on death and destruction programs or for private industry (practically all scientists); liars and phonies; disc jockies; men who intrude themselves in the slightest way on any strange female; real estate men; stock brokers; men who speak when they have nothing to say; men who sit idly on the street and mar the landscape with their presence; double dealers; flim-flam artists; litterbugs; plagiarisers; men who in the slightest way harm any female; all men in the advertising industry; psychiatrists and clinical psychologists; dishonest writers, journalists, editors, publishers, etc.; censors on both the public and private levels; all members of the armed forces, including draftees (LBJ and McNamara give orders, but servicemen carry them out) and particularly pilots (if the bomb drops, LBJ won't drop it; a pilot will). In the case of a man whose behavior falls into both the good and bad categories, an overall subjective evaluation of him will be made to determine if his behavior is, in the balance, good or bad.
Eliminate men and women will shape up. Women are improvable; men are not, although their behavior is. When SCUM gets hot on their asses it'll shape up fast.
Simultaneously with the fucking-up, looting, couple-busting, destroying and killing, SCUM will recruit. SCUM, then, will consist of recruiters; the elite corps — the hard core activists (the fuck-ups, looters and destroyers) and the elite of the elite — the killers."
"If SCUM ever strikes, it will be in the dark with a six inch blade."
Criticism of the Manifesto
According to Janet Lyon, the Manifesto is irreverent and witty. Deborah Siegel, on the other hand, criticized the Manifesto for being "extreme" and for articulating "bald female rage." Ruby Rich described Solanas as a "one-woman scorched-earth squad." Rich furthermore calls attention to the way the Manifesto brought out women's "despair and anger" and advanced feminism. Echoing Rich, Laura Winkiel said  U.S. radical feminism emerged because of this "declaration of war against capitalism and patriarchy."
In light of the former, it would be a mistake to dismiss Solanas's Manifesto as merely an example of "man-hating" misandry. Her critique of social materialism is worthy in itself. And as Avital Ronell explains -"sometimes you have to scream to be heard."
Sources:
"Deviant Payback: The Aims of Valerie Solanas," by Avital Ronell (Essay introducing Verso's edition of SCUM Manifesto)
Discussion Questions
What do you think is the most important point being made by Solanas here?
Do do you think there is something of value that we can derive from reading someon like Valerie Solanas? Why is her "screaming" voice perhaps necessary?
Do you think it is unfair to see work like hers being taken seriously? (consider for a moment that if a man wrote something similar, he would not only not be given accolades, he would in all likelyhood be condemned forwriting "hate speech.") Why might it be different in the case of a woman writing ?
Why is it important to hear voices from the margins, even when they express ideas we do not always or fully agree with?
Why is radical feminism important to public discourse?