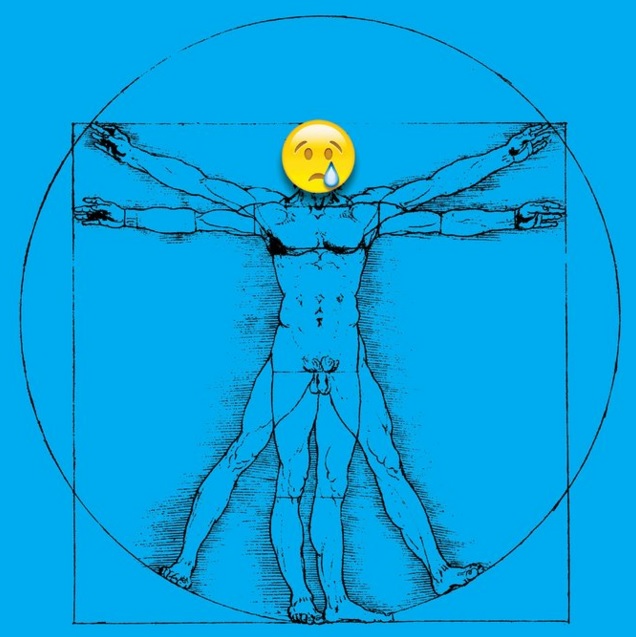 Boys Don't Cry – Erasing the Emotional Lives of Boys & Men
Despite the emergence of the metrosexual and an increase in stay-at-home dads, tough-guy stereotypes die hard. As men continue to fall behind women in college, while outpacing them four to one in the suicide rate, some colleges are waking up to the fact that men may need to be taught to think beyond their own stereotypes.
Traditionally, if sex education happens at all, American curricula tend to focus on physical acts and dangers – disease and pregnancy – often eschewing positive discussions of sexual pleasure or emotional intimacy.
Feminist scholars have critiqued American sex education for its overemphasis of danger and risk, noting the cost to teenage girls. Scholars have argued that the "missing discourse" of girls' desire impedes their sense of power in and outside of relationships, leaving them poorly equipped to negotiate consent, safety, and sexual satisfaction.
But scholars have paid less attention to the missing discourse of teenage love in American sex education, and its effects on boys, who confront a broader culture that provides scant recognition of, or support for, their emotional needs.
In comparison, sex education in the Netherlands tends to frame boys' and girls' sexual development in the context of their feelings for and relationships with others. Curricula include discussions of fun and exciting feelings. They also validate young people's experience of love.
The Patriarchy Hurts Men Too
Andrew Reiner talks about the damage that can be done to young boys, when American culture puts so much emphasis on "being a man." Which is to say – not a girl. He wrote the following in an article for the New York Times:
"Last semester, a student in the masculinity course I teach showed a video clip she had found online of a toddler getting what appeared to be his first vaccinations. Off camera, we hear his father's voice. "I'll hold your hand, O.K.?" Then, as his son becomes increasingly agitated: "Don't cry!… Aw, big boy! High five, high five! Say you're a man: 'I'm a man!' " The video ends with the whimpering toddler screwing up his face in anger and pounding his chest. "I'm a man!" he barks through tears and gritted teeth.
"The home video," says Reiner, "was right on point, illustrating the takeaway for the course: how boys are taught, sometimes with the best of intentions, to mutate their emotional suffering into anger. More immediately, it captured, in profound concision, the earliest stirrings of a male identity at war with itself."
Reiner continues:
"By the time many young men do reach college, a deep-seated gender stereotype has taken root that feeds into the stories they have heard about themselves as learners. Better to earn your Man Card than to succeed like a girl, all in the name of constantly having to prove an identity to yourself and others. I wanted the course to explore this hallmark of the masculine psyche — the shame over feeling any sadness, despair or strong emotion other than anger, let alone expressing it and the resulting alienation. Many young men…[sic learn to] compose artful, convincing masks, but deep down they aren't who they pretend to be. But wouldn't encouraging men to embrace the full range of their humanity also benefit women too? Why do we continue to limit the emotional lives of males when it serves no one?"
To continue reading, you can access the full article on the Times website here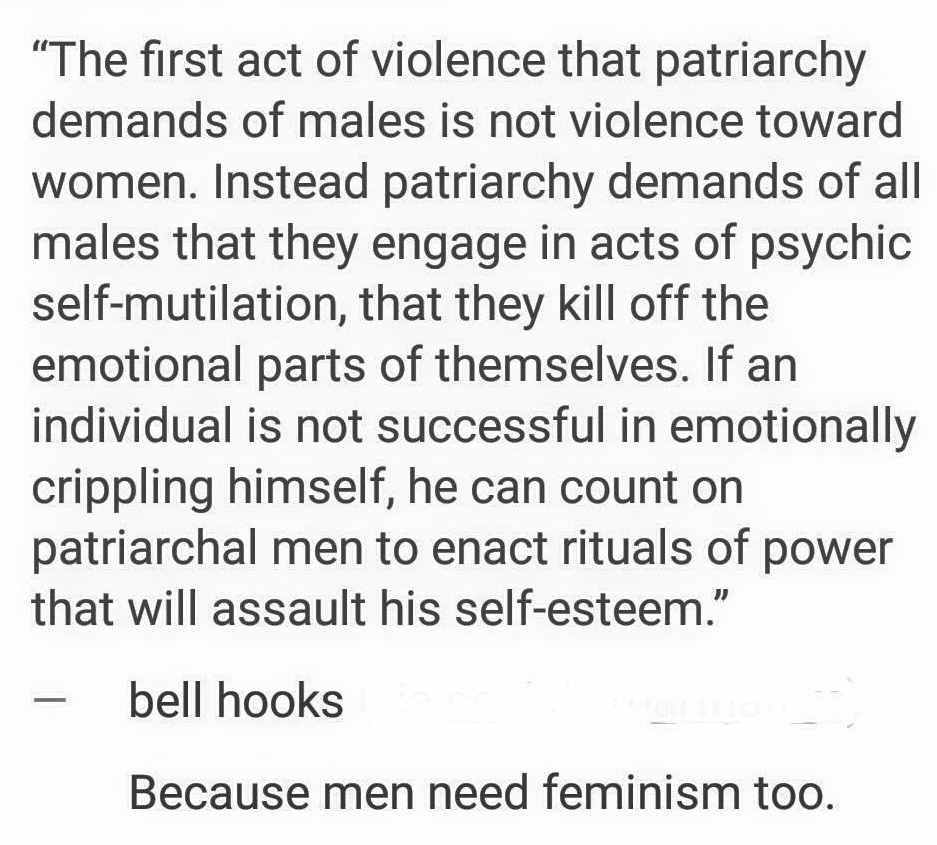 The "Bro Code"
Reiner goes on to write about the time that sociologist and noted "Bro Whisperer" Michael Kimmel visited his campus in Towson Maryland to speak about the "Bro Code" of collegiate male etiquette.
Kimmel has been teaching courses on masculinity for 25 years. He's written two popular books attempting to decipher male behavior, Angry White Men and Guyland, the latter of which explores, among other things, the so-called bro culture on college campuses. Soon, he hopes to enroll students in the country's first-ever master's program in masculinity studies.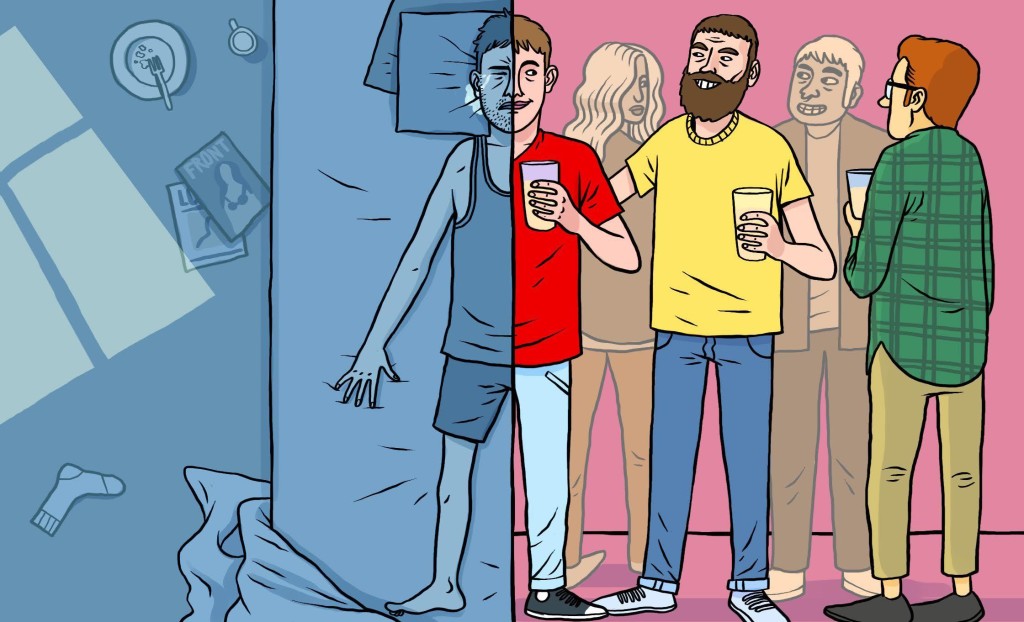 In the meantime, he's trying to apply his insights into the male psyche to the question of how to stem college sexual assaults. While not a new problem, rape on campus has become a newly conspicuous one following a wave of antirape activism and heightened media attention to colleges' sexual-assault policies. Even President Obama has weighed in, citing the oft-repeated (though widely contested) statistic that one in five female students is raped at some point in her college career. The Justice Department is now investigating several dozen schools for possibly mishandling rape complaints.
So far, says Kimmel, much of the national conversation has focused on reducing binge drinking and prosecuting perpetrators. A more overlooked problem, according to Kimmel, is that many college men are insecure, unprepared for sex, and desperate to prove themselves to their friends. He says many of them approach hookups with the mentality that "sex is a battle: I have to conquer you, I have to break down your resistance."
The challenge, then, is to make men want sex that's less like a battle and more like an unusually satisfying UN meeting, where everybody understands the proceedings and gets a vote. That's admittedly a long way off: despite recent media scrutiny, fraternities are still caught displaying signs that say things like no means yes, yes means anal.
Kimmel says it's not surprising that inebriation figures into so many sexual-assault cases. Many students arrive at college after having been "helicopter parented," he argues, with their access to alcohol and sex strictly policed until the day they leave home. They're then plunked into an environment full of unfamiliar rituals, bravado, enough booze to put the Russian army into a coma, and more sexually available people than they'll ever encounter again.
For a detailed description of the Bro Code with research to back it up, check out the book "Guyland: The Perilous World Where Boys Become Men" by Michael Kimmel.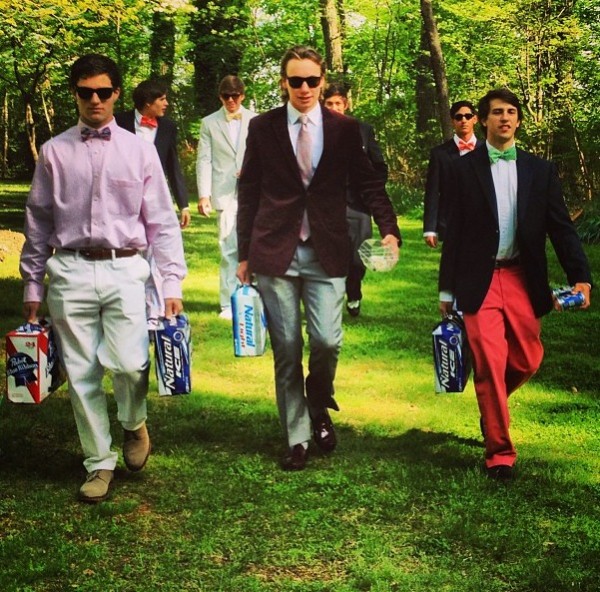 What do Boys Want?
Brett Sayer found that boys in both cultures are looking for intimacy and relationships, not only sex. But they differed in how much they believed they fit the norm. The Dutch boys thought that their desire to combine sex with relationships was normal, whereas American boys tended to see themselves as exceptionally romantic.
Research has shown American teenage boys – across racial and ethnic groups – crave intimacy and are as emotionally invested as girls are in romantic relationships.
Learning Masculinity
In the following photo series linked here, writer Pricilla Frank discusses a project undertaken by Jona Frank, who wanted to capture young men learning masculinty through boxing. Check out the series and reflect on how learning to be a "man" can be an uplifting as well as physically destructive experience.
Frank's straightforward photographs, she says, "capture a space in between — between childhood and adulthood, attitude and authenticity, work and play. As the subjects get older, their expressions become more assured, while the younger ones seem to ask for approval in their puzzled expressions."
"All the boys tried to act tough for the camera," Jona Frank continued. "They remind me of the Arcade Fire song 'Rococo' — 'They seem wild, but they are so tame.'"
Jona Frank's series will be on view at the Smithsonian's National Portrait Gallery in Washington, D.C., from March 12, 2016, through January 8, 2017. The photographs will also be compiled into a book of the same name, with an introduction by photographer Bruce Weber.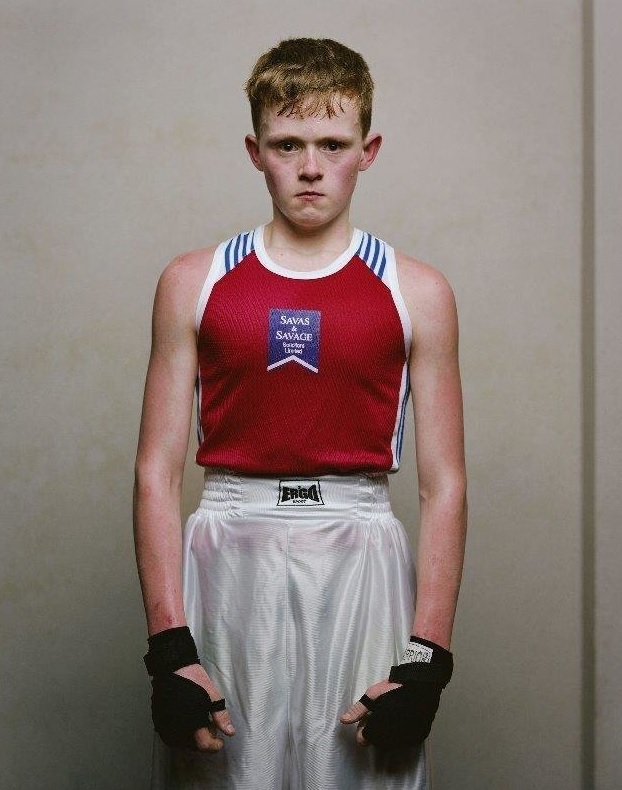 Football Town Nights – "Don't Rape"
And here we have Amy Schumer's sadly humorous take on the topic. While clearly all men are not rapists, her portrayal of "bro culture" is nothing short of brilliant, even if she does exaggerate for comedic effect. Bear in mind, the sketch is funny and resonates with an audience, because it's likely many of us know or have encountered men that think like this.
Sources
Guyland, by Michael Kimmel (2008)
"Teaching Men to be Emotionally Honest," by Andrew Reiner. Last accessed April 2016
"The Bro Whisperer," by Olga Khazan. Last accessed April 2016
"Why Boys Need to Have Conversations About Emotional Intimacy in Classrooms," by Brett Sayer
For more on Frank's photo series, follow this link to an article published in The Independent. Last accessed April 2016
Discussion Questions
What does being a man mean to you?
Do you think that social roles for men in U.S. society are positive or negative? Do these roles ever feel restrictive or confining to you, such that you sometimes feel you don't "fit" into them?
What do you think are the most crucial and healthy elements of masculinity?
Why is it necessary to "break" boys to make men?
Do feel it is necessary to supress your emotional life in order to be a man?
What do you think are the most toxic elements of masculinity and how do you think we might work to change that?
Do you think colleges and universities should invest time, money, and effort in promoting healthy masculinity?
How do you personally "own" your masculinity? Or do you not think about it at all?
Do you think there are some professions that cultivate an unhealthy model of masculinity? If so, which ones?
Do you think about choosing a college major and/or profession on the basis how it fulfills gender expectations?