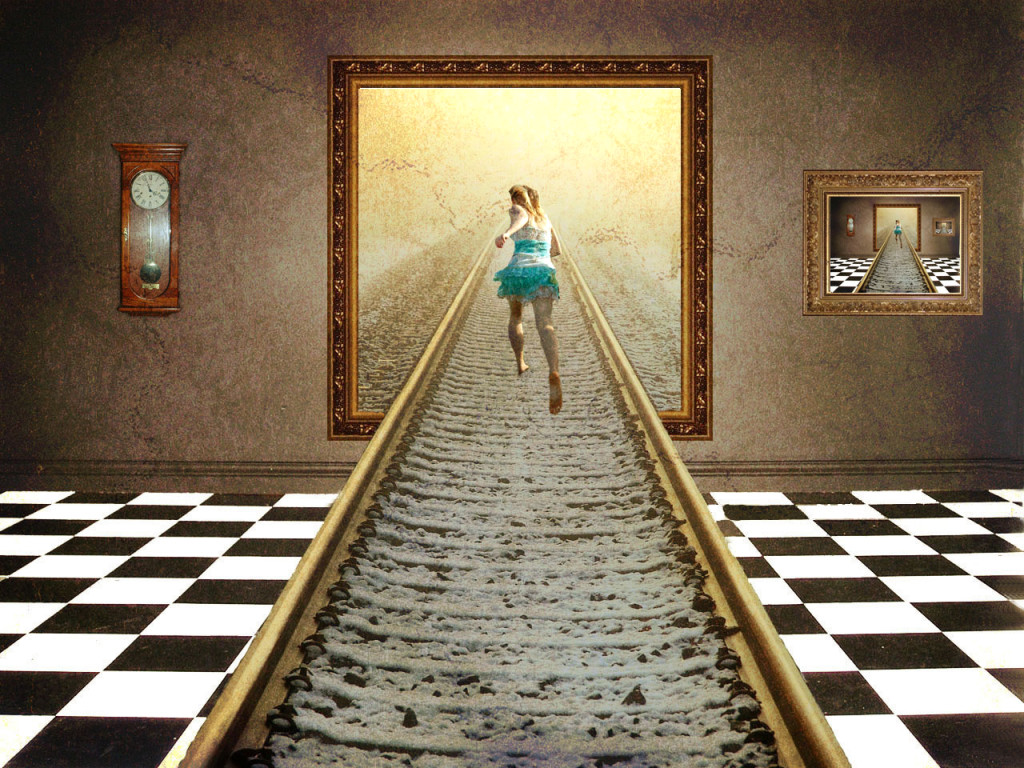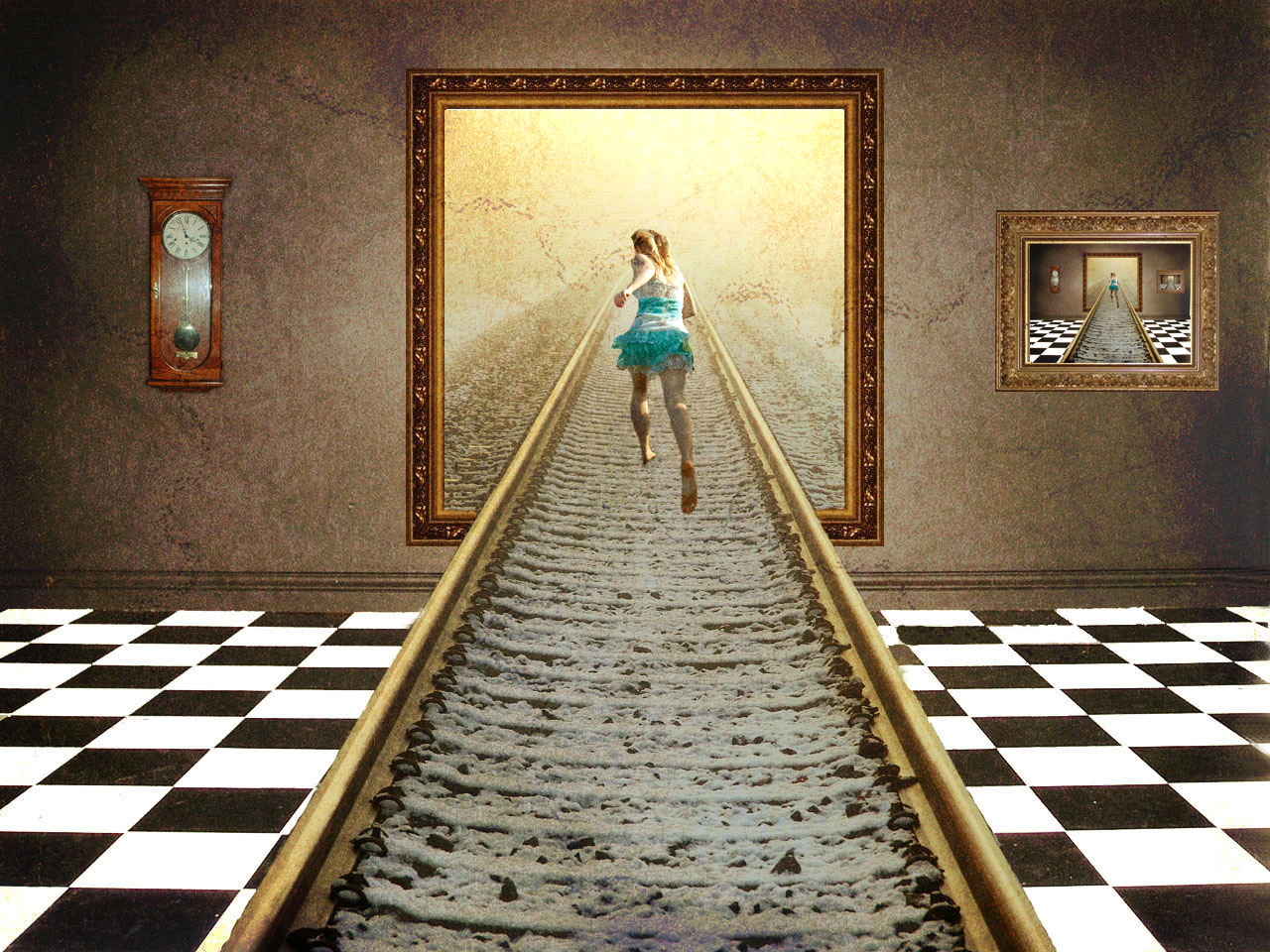 Erich Fromm & the Fear of Freedom
What if, contrary to popular belief, everyone in the United States did not really want freedom, but rather were committed to the opposite – escaping it! What if the very idea of freedom was so frightening that people developed compensations to avoid having to adress it?
Erich Fromm was pondering similar questions in 1941 at the height of World War II. Escape from Freedom is his psychological history of the social conditions in Europe between the Middle Ages and the mid-20th century, culminating in the rise of the Nazi Party to power in Germany under Adolf Hitler.
Fromm wrote Escape as an analysis of totalitarianism; his premise is that freedom is a central characteristic of human nature.
The Influence of War
The catastrophic First World War and the chaos that it let into the world deeply unsettled Fromm's beliefs and changed his worldview completely. The War left him permanently changed. He once said:
"When the war ended in 1918, I was a deeply troubled young man who was obsessed by the question of how war was possible, by the wish to understand the irrationality of human mass behavior, by a passionate desire for peace and international understanding. More, I had become deeply suspicious of all official ideologies and declarations, and filled with the conviction 'of all one must doubt."
After finishing his graduation in legal theory from the University of Frankfurt in 1919, Fromm enrolled himself in sociology at the Heidelberg University. Under the tutelage of the eminent sociologist Alfred Webber, he earned his PhD in the year 1922. Sometime in the middle of the 1920s Fromm changed his academic direction towards psychology.
Fromm's critical and social theories earned him a post at the 'Frankfurt School'. He helped initiate the establishment of the Frankfurt Psychoanalytic Institute and following Max Horheimer, later joined the prestigious Frankfurt Institute for Social Research. During the years 1929 to 1932 he taught at both the Institute and the University and did a research on the totalitarian disposition of German work forces before Hitler's ascendency to power (this work was published posthumously in 1984 under the title The Working Class in Weimar Germany).
Fromm integrated Freudian concepts and psychoanalysis into his critique far more than other members of the Frankfurt School who, nonetheless, also reflected Freud's ideas in their work (i.e. Marcuse).
Fromm wrote Escape From Freedom during the time after Hitler had come to power and began an aggressive campaign to conquer Europe, but at the point in time before the United States has entered the Second World War (1940's). The underlying question of this work was simple: How did the German people allowed Hitler's totalitarian regime to gain power seemingly willingly and with their enthusiastic support? A second question Fromm asks is whether or not democracy such as that found outside of Germany makes people safe from similar developments. Fromm here identifies basic psychological needs that led to support for the Nazis in Germany; he concludes by warning that these needs are not necessarily filled by life in a democracy.
Classical Influences
Fromm's theories integrate Freudian psychoanalysis with Marxist historical materialism, although he differs from them both in very significant ways. By making freedom the cornerstone of his theory, he allows people to escape the biological determinism of Freud and the social class determinism of Marx.
Fromm develops a personality thoery, where he argues that each socioeconomic class fosters a particular character, which is governed by ideas that justify and maintain it. Social character, to use his words, orients the individual toward tasks and actions that will assure the perpetuation of the socioeconomic system.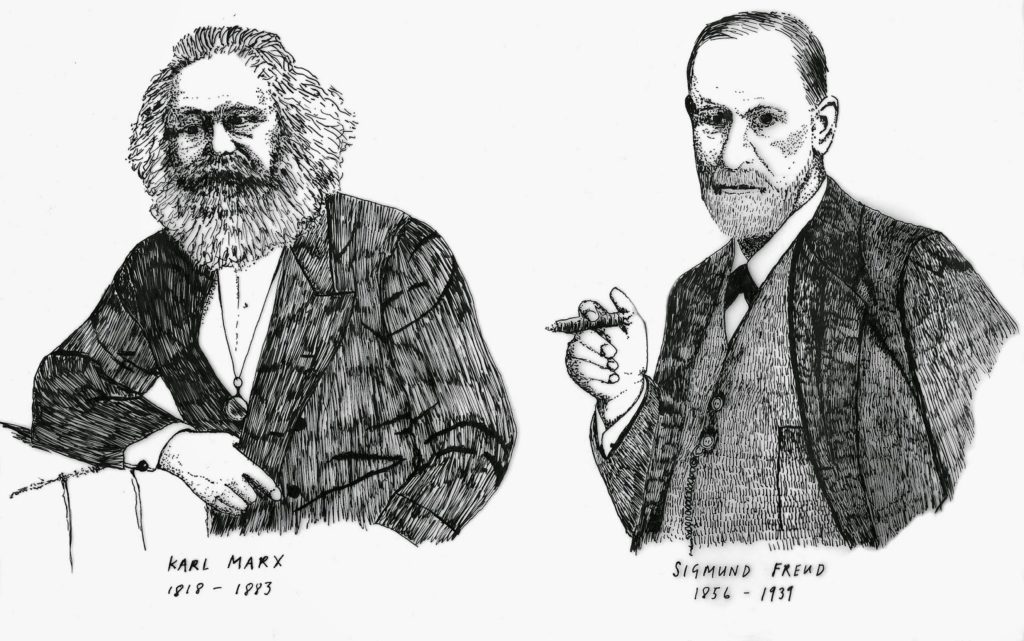 Critique of Freud
Freud postulated that our characters were determined by biology – Fromm rejected this determinism.
Freud neglected the effects of social and economic forces on personality development.
Fromm identified a discrepancy between early and late Freudian theory: namely that prior to World WarI, Freud focused on human drives, characterizing a tension between desire and repression, but after the war's conclusion, he framed human drives as a struggle between biologically-universal Life and Death instincts. Fromm charged Freud and his followers with never acknowledging the contradictions between the two theories.
He also criticized Freud's dualistic thinking – descriptions of human consciousness as struggles between two poles – was in Fromm's view too narrow and limiting.
Fromm criticized Freud for being too much the bourgeois patriarch. He thought him, further, to be a misogynist, who was unable to think outside the patriarchal milieu of early century Vienna (i.e. women were naturally weak and prone to hysterics; they were imperfect males who suffered from the lack of having a penis).
Both Freud and Fromm define psychoanalysis as the art of making the unconscious conscious; both recognize that we resist knowing the truth and that resistances must be overcome. But their views on resistance and repression are somewhat different.
For Fromm, repression is a constantly recurring process. One resists perceiving and knowing out of fear of seeing more than society allows or because the truth would force one to experience one's irrationality or powerlessness. The pattern of repression set in childhood is like the refusal to see that the emperor has no clothes. The analyst is the fearless master who has gone further and deeper beyond convention and into his own irrationality. His attitude models productiveness and mature spontaneity, free of illusion.
In contrast, Freud defines resistance more narrowly. Repressed unconscious wishes to maintain infantile sexual fantasies and the childhood fear of being punished (castration), because of one's libidinal impulses, act as resistances to memory. These repressions bind energy into neurotic patterns.
Fromm, however, ins spite of these disagreements expressed a great respect for Freud and his accomplishments.
Critique of Marx
Marx, on the other hand, saw people as determined by their society, and most especially by their economic systems.
Fromm disavows Marx's assumption that the historical development of the productive forces must be lineally economic (always more productive capacity, etc.) and determinative (such that the material relations of production determine everything).
Whereas Marx says the worker must throw off his chains, Fromm reveals how and why the worker becomes very attached to his chains.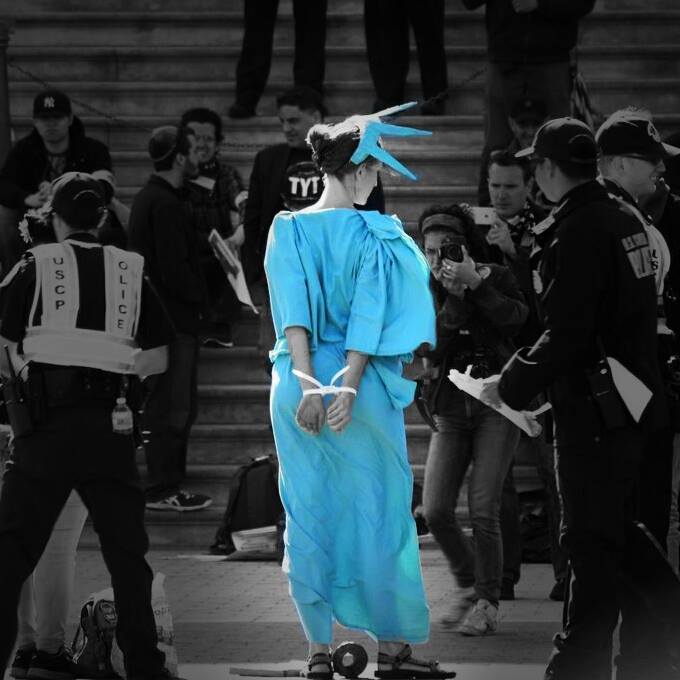 Freedom – A Psychological Problem?
Fromm criticizes Freud for reducing social relationships to mere sex ("an exchange of satisfaction of biologically given needs").
Fromm & Reason
Fromm was interested (like Freud before him) in understanding the irrational aspects of humans –irrational mass behavior. He found answers in the writings of Marx.
Fromm finds the lack of freedom represented by biological and/or social/structural determinism would make life easy (not hard as many people assume). Comfort in the state of "unfreedom" where the person believes in the lie that they are free, provides your life with structure and meaning; as such, there are no doubts–there is no cause for soul-searching, because you fit into your assigned place and never suffered an identity crisis.
Under the system of Western liberal democracy, the perception of freedom is very frightening to many people; so much, that they engage in what appears to be irrational mass behavior as a means of escaping it (think about how the escape to nationalism, patriotism, fascism and the typically racist and sexist/misogynist behavior that go with this fit this pattern).
Contrary to Freud, Fromm argues:
"the key of psychology is that of the specific kind of relatedness of the individual towards the world and not that of the satisfaction of this or that instinctual need."
"Although there are certain needs, such as hunger, thirst, sex, which are common to man, those drives which make for the difference in men's characters, like love and hatred, the lust for power and the yearning for submission, the enjoyment of sensuous pleasure and the fear of it, are all products of the social process."
"Physiologically conditioned needs" (like hunger, thirst, the need for sleep) are compelling, but the "need to be related to the world outside oneself.. to avoid 'aloneness' is just as compelling."
"… different kinds of work require entirely different personality traits and make for different kinds of relatedness to others. When a man is born, the stage is set for him: He has to eat and drink, and therefore he has to work; and this means he has to work under the particular conditions and in the ways that are determined for him by the kind of society into which he is born."
The need to avoid "moral isolation" – to relate to one's society and culture "is.. rooted.. in the very essence of the human mode and practice of life."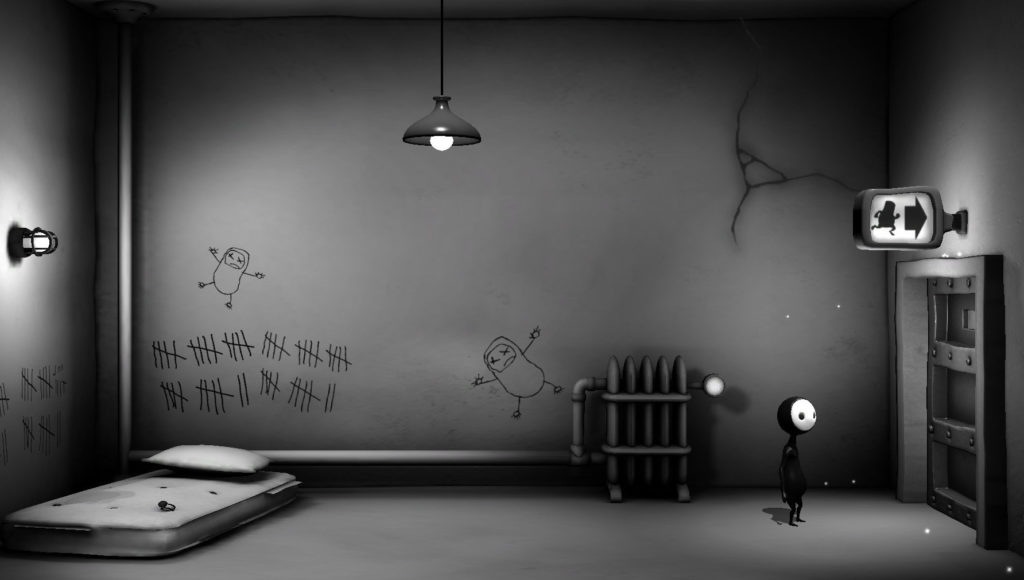 Self vs. Nature
According to Fromm, the most decisive moment in history is the identification of "self" as opposed to "nature." At this point, he says people become responsible for their own fate – often they become afraid – the "fear of freedom" begins at the point of recognizing one's own responsibility for one's own fate (for more on this, see chapter 2 The Emergence of the Individual and the Ambiguity of Freedom).
This process of "individuation," according to Fromm, reached its peak in modern history in the centuries between the Protestant Reformation and the present.
Historically there have been two ways of resolving this tension:
A) Taking responsibility for the self within a context of reason (Renaissance liberalism & Enlightenment philosophy)
B) Abandoning the self. Retreating into "sadomasochistic dependence." This is the repressed form of the instinct to relate to other people; often, it finds expression in the cultural form of fascism.
Capitalism and Freedom
While some might argue that the system of Capitalism contributed to the growth of freedom and to a critical, responsible self, others might argue that in doing so, it also made people feel more alone (alienated as Marx would say).
This experience of separateness arouses anxiety; indeed, it is the source of all anxiety. Being separate means being cut off, without any capacity to use my human powers. Hence to be separate means to be helpless, unable to grasp the world – things and people – actively; it means that the world can invade me without my ability to react.
Humans- all ages and cultures – are confronted with the solution of one and the same question: the question of how to overcome separateness, how to achieve union, how to transcend one's own individual life.
The deepest need of man, then, is the need to overcome his separateness, to leave the prison of his aloneness. The absolute failure to achieve this aim means insanity, because the panic of complete isolation can only be overcome by such a radical withdrawal from the world outside that the feeling of separation disappears – because the world outside, from which one is separated, has disappeared.
Fromm concludes that human beings are only trueltruly in death.
Social Class, Religion & Character Structure (Personality)
Fromm answers his main question by characterizing the social character of the German people after World War I as one especially susceptible to the message of the Nazi Party. He traces this social character to the individual psychological characters of the people in the German lower middle class. These people had become especially isolated from their work and their society, owing to the rise of capitalism that began during the Protestant Reformation. Fromm argues: they became economically "free" as employees of the capital holders, but this freedom became a burden when they tried to reconnect the ties to their work that earlier generations enjoyed.
The seeds of this isolation were planted by the Protestant doctrines of Luther and Calvin, who taught that man stands alone before God, not with the Catholic Church as an intermediary. Furthermore, they teach that man is essentially bad and must work in order to achieve or prove his salvation. Consequently, while Man is now technically unbound and free from the authority of the Church, he remains responsible for himself before a vengeful God. This causes him to seek escape from the isolation and alienation that accompanies his growing "freedom."
Fromm says your personality is shaped by your social class, minority status, education, vocation, religious and philosophical background, and so forth.
Fromm argued that each social class fosters a particular character, governed by ideas that justify and maintain it; he says that society's aim to orient individuals toward those tasks that will assure the perpetuation of the socioeconomic system. People living in what they perceive to be "free" societies making "free" choices are to a great extent victims of capture of the class system. They almost effortlessly take on the behaviors and habits of ming that reproduce their social class, and here again assure the social reproduction of the system.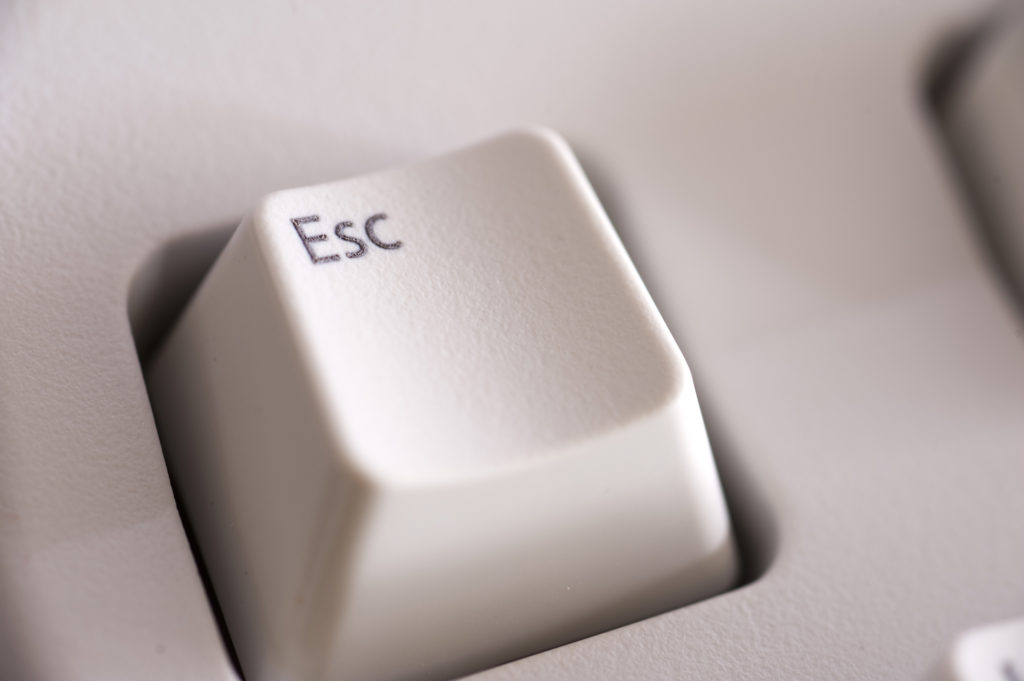 Mechanisms of Escape
According to Fromm, man is gifted with reason; he is life being aware of itself; he has awareness of himself, of his fellow man, of his past, and of the possibilities of his future. This awareness of himself as a separate entity, the awareness of his own short life span, of the fact that without his will he is born and against his will he dies, that he will die before those whom he loves, or they before him, the awareness of his aloneness and separateness, of his helplessness before the forces of nature and of society, all this makes his separate, disunited existence an unbearable prison. He would become insane could he not liberate himself from this prison and reach out, unite himself in some form or other with men, with the world outside.
By applying psychoanalytic methods, Fromm concludes there are three main escape mechanisms that explain the different ways that people escape from freedom:
1. Authoritarianism We seek to avoid freedom by fusing ourselves with others, by becoming a part of an authoritarian system like the society of the Middle Ages. There are two ways to do this. 1) submit to the power of others by becoming passive and compliant; 2) the other is to become an authority yourself – a person who applies structure to others. Either way, you escape your separate identity. In both cases, authoritarians respond to the pain of life by escaping freedom and (eliminating) their separate identity.
Put another way, one of the primary mechanism by which individuals escape freedom is to make themselves dependent on others. Tied directly to this mechanism is a parallel tendency for individuals to try to dominate others. Adolf Hitler and the Nazi Party masterfully exploit this mechanism, Fromm explains, by promising their followers a kind of freedom which appeals to their desire to submit to a powerful leader who will lead them into victory over others.
Fromm referred to the most extreme versions of authoritarianism as masochism and sadism, and points out that both feel compelled to play their separate roles, so that even the sadist, with all his apparent power over the masochist, is not free to choose his actions.
2. Destructiveness Authoritarians respond to a painful existence by, in a sense, eliminating themselves: If there is no me, how can anything hurt me? But others respond to pain by striking out against the world: If I destroy the world, how can it hurt me? It is this escape from freedom that accounts for much of the indiscriminate nastiness of life-brutality, vandalism, humiliation, vandalism, crime, terrorism.
Fromm adds that, if a person's desire to destroy is blocked by circumstances, he or she may redirect it inward. The most obvious kind of self-destructiveness is, of course, suicide. But we can also include many illnesses, drug addiction, alcoholism, even the joys of passive entertainment.
Authoritarians may respond to the fear of freedom and separateness by lashing out violently, either at themselves or toward others. Again, the idea is to eliminate pain and fear by, in a sense, eliminating themselves: If there is no me, how can anything hurt me?
Stil there are others, who might respond to pain by striking out against the world: if I destroy the world, how can it hurt me? This form of the escape from freedom accounts for much of the indiscriminate nastiness of life — brutality, vandalism, humiliation, vandalism, crime, terrorism, etc.
Again, the most extreme self-destructiveness turns the impulse inward – to suicide. But we can also include many illnesses, drug addiction, alcoholism, even the seemingly mindless joys of passive entertainment. These things destroy us slowly.
Fromm here turns Freud's death instinct upside down: Self-destructiveness is frustrated destructiveness; it does not represent a failure to repress.
3. Automaton conformity– If authoritarians escape from freedom by hiding within authoritarian social hierarchy. Conformists do the opposite. Considering how the very notion of "society" emphasizes egalitarian relations of equality, some people take this to an extreme and escape freedom by conforming/hiding within our mass culture.
The person who uses automaton conformity is like a social chameleon: He/she takes on the coloring of his surroundings. They dress and act like everyone around them, so as not to stand out in a crowd. Since they look like a million other people, they no longer feel alone. By disappearing into the crowd, they don't need to acknowledge their separateness. No longer alone; they no longer a fully articulated self either.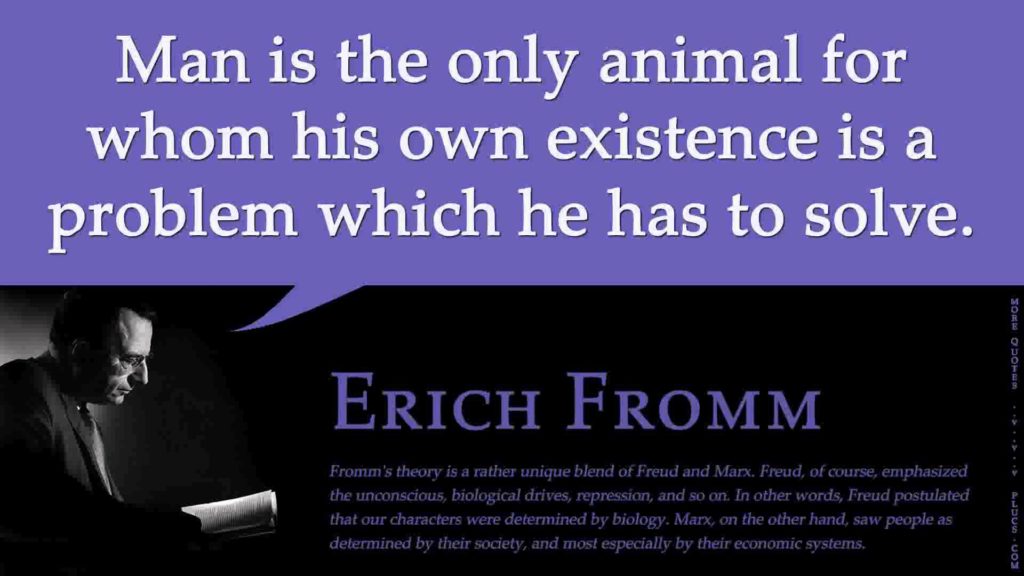 World History of the Escape from Freedom
Historically speaking, life was shaken up with advent of the Renaissance.  In the Renaissance, people began to see humans as the center of the universe, instead of God. They no longer looked only to the church (and other traditional institutions) for way forward.
Then came the Protestant Reformation, which introduced the idea of each of us being individually responsible for our own soul's salvation.
Then came democratic revolutions such as the American and the French revolutions. Now all of a sudden we were supposed to govern ourselves.
Then came the industrial revolution, and instead of tilling the soil or making things with our hands, we had to sell our labor in exchange for money. All of a sudden, we became employees and consumers.
Then came the socialist revolutions such as the Russian and the Chinese, which introduced the idea of participatory economics. You were no longer responsible only for your own well-being, but for fellow workers as well!
Then came WWI and WWII, which shattered everyone's belief in the project of modernity and the idea that reason could be employed to improve our lives through science; that individual's pursuing freedom and prosperity could do so without enslaving others.
So, over a mere 500 years, the idea of the individual, the liberal subject with individual thoughts, feelings, moral conscience, freedom, and responsibility, came into being; but with that individuality came isolation, alienation, and bewilderment.
Freedom is a difficult thing to have, and so when we get it we tend to flee from it!
Fromm the Analyst
Fromm's technique changed from one that was extremely influenced by his explorations into Zen Buddhism with D. T. Suzuki to one which emphasized a more systematic investigation into the patient's character and psyche. At times, he experimented with technique using the active methods pioneered by Sandor Ferenczi, including relaxation exercises and suggestion about associating to a theme. He also tried techniques used by Wilhelm Reich to attack character armor.
While his shifting of analytic approach complicated his attempts to describe his practice, this does not fully explain his dissatisfaction with the drafts he wrote on technique. His student, Michael Maccoby, said that he believed that what blocked Fromm from writing on technique and also limited his effectiveness as an analyst was the inability to always harmonize the analytic and prophetic voices. This disharmony resulted in a confusion concerning the goals and methods of psychoanalysis.
Fromm's Contribution
Fromm's contribution to psychoanalysis and social science remains to be developed further. He provides us with theory and methods to understand health and illness as concepts that do not refer to the individual alone, but also to the relationships of the individual to others and to social institutions.
Criticism
Fromm's theories have been severely criticised for being formulated from an existentialist point of view; wherein, he believes that individuals are in conflict with the very fact that they exist.
Some feel that Fromm underestimated the need for individuals to adapt to a society before attempting to transform it. Alternatively, the work of Jean Piaget describes the stages of moral development and the social interaction essential to achieve adaptation. Thus, it is through institutions such as family and schools, and organizations (political, legal and economic) that we create health, wealth, and good relationships. In an increasingly complex, technology-based society, improving these institutions and organizations requires expert knowledge combined with pragmatic idealism.  There will always be conflicts of different interests that must be negotiated. There is no dramatic cultural transformation that will dissolve psychopathology, create harmony, and make a society sane.
Summary
The more man gains freedom, the more he becomes an individual. But the more he becomes an individual, the more he feels he is alone.
Many people spend their entire life trying to escape from making choices – they try to get another person, or an institution, to take action and/or make important decisions for us. But this alienates us from our own power (agency) as well as our ability to adapt and respond.
Fromm concludes his work by warning that human psychological needs and problems are largely a function of capitalism, which unavoidably isolates people from their work and from each other.
To overcome this state of alienation, he calls for the creation of a planned socialist economy that allows for the development of true self-awareness and positive development by eliminating the psychological need to "escape" the burden of freedom.
"The danger of the past was that men became slaves. The danger of the future is that men may become robots. True enough, robots do not rebel. But given man's nature, robots cannot live and remain sane, they become 'Golems,"they will destroy their world and themselves because they cannot stand any longer the boredom of a meaningless life." — Erich Fromm, The Sane Society.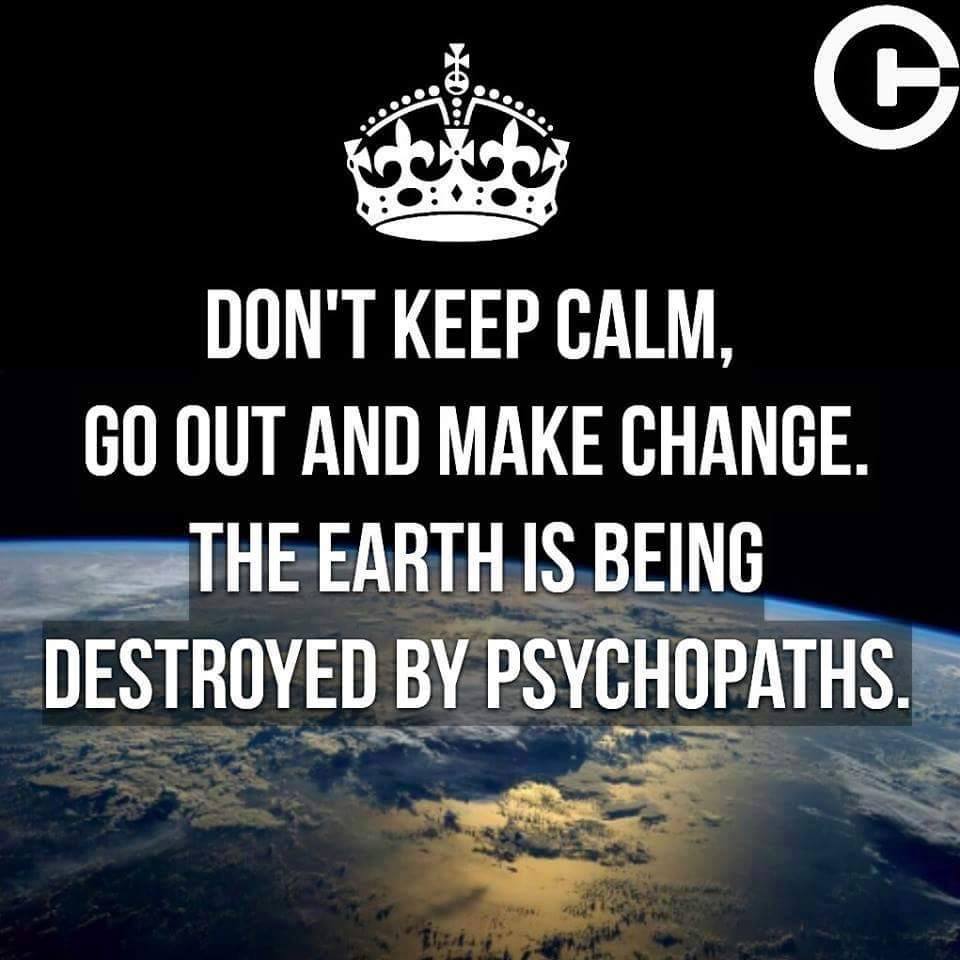 Sources
Erich Fromm website found here.
Trappen notes from Stanley Aronowitz and Lynn Chancer
Discussion Questions
How can you use Fromm to explain issues and problems in our contemporary society?
What do you think about his notion of escape mechanisms? Do you think this concept can help explain human behavior?
How might Fromm's work serve as a warning in regards to events that are presently unfolding in the United States?
Drawing from Fromm's work, explain how one's social class or religion might predispose them to seek comfort in authoritarianism.
G. E. Lessing once wrote, even those who mock their chains are not always free. 
Why did conservatism, as a social movement, become so successful in the United States after World War II?
How might we interpret Fromme's work as a critique of liberalism? Why does contemporary liberalism ignore, downplay, and often operate as if it is beyond addressing issues of power?
Many people cite their right to keep and bear arms as one of their essential freedoms as Americans. What do you think Fromm might say about this? What if having the need for a gun was actually a sign of one's lack of freedom?