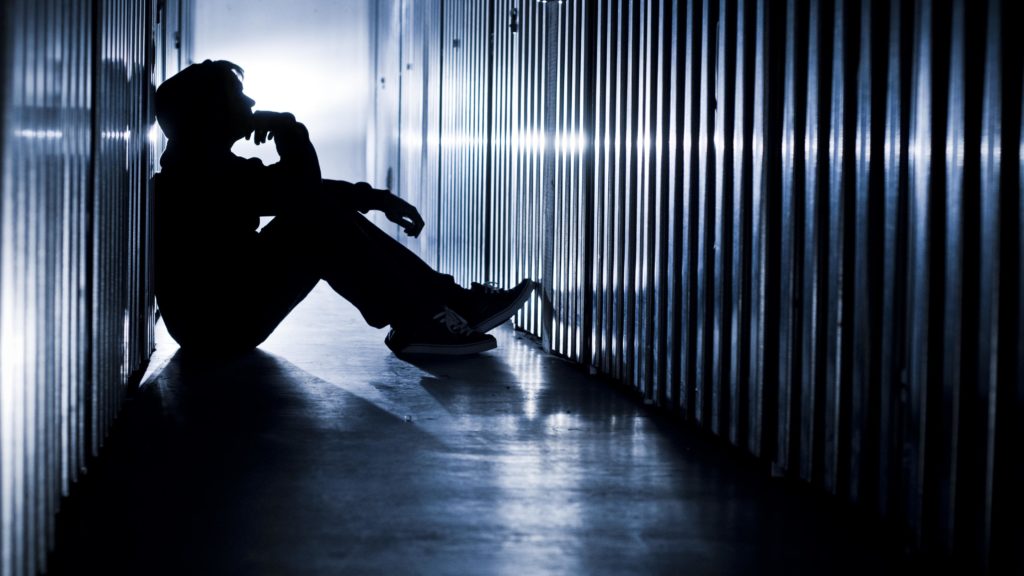 What is Juvenile Delinquency?
Juvenile delinquency and crime is a problem in the United States. A majority of young people admit to engaging in some types of delinquent behavior, though only a small number are ever apprehended by police officers; even fewer are ever referred to a juvenile court.
Definitions of juvenile delinquency vary according to statutory definitions in each state. Most states define a "juvenile" for jurisdictional purposes as a person between the ages of 10 to 18 years of age; although in some states 16-and 17-year-olds may be treated as adults when they have committed a crime.
A "delinquent child" is defined generally as a child who has violated any state or local law; a federal law or law of another state; or who has escaped from confinement in a local or state correctional facility.
What Kind of Crimes Do Youth Commit?
The majority of crimes committed by juveniles are offenses such as theft and shoplifting, vandalism, drug and alcohol use, disorderly conduct, and simple assaults – hitting, kicking, and fights that do not result in serious injury.
Youths engage in behavior such as curfew violations, running away, disobeying parents, school truancy, and alcohol violations. These are referred to as status offenses because they apply only to juvenile-age youth and children, and are not punishable under a state penal code.
Why Do We Care About Juvenile Crime if it's Not Serious?
Most serious property and personal violent crimes are committed by adult offenders over the age of 18. Considerable attention is directed at delinquent behavior and juvenile offending, however, for at least two reasons:.
1) Juvenile-age youth commit a disproportionate number of crimes (compared with their proportion of the population)
2) Delinquency prevention efforts are the first step in reducing crime and violence committed by adult offenders.
Given these findings, which are documented in scientific studies, criminologists, social scientists, lawmakers, and policymakers have focused their efforts on examining the causes of juvenile crime, and on developing programs and public policies to prevent delinquency and correct juvenile offenders.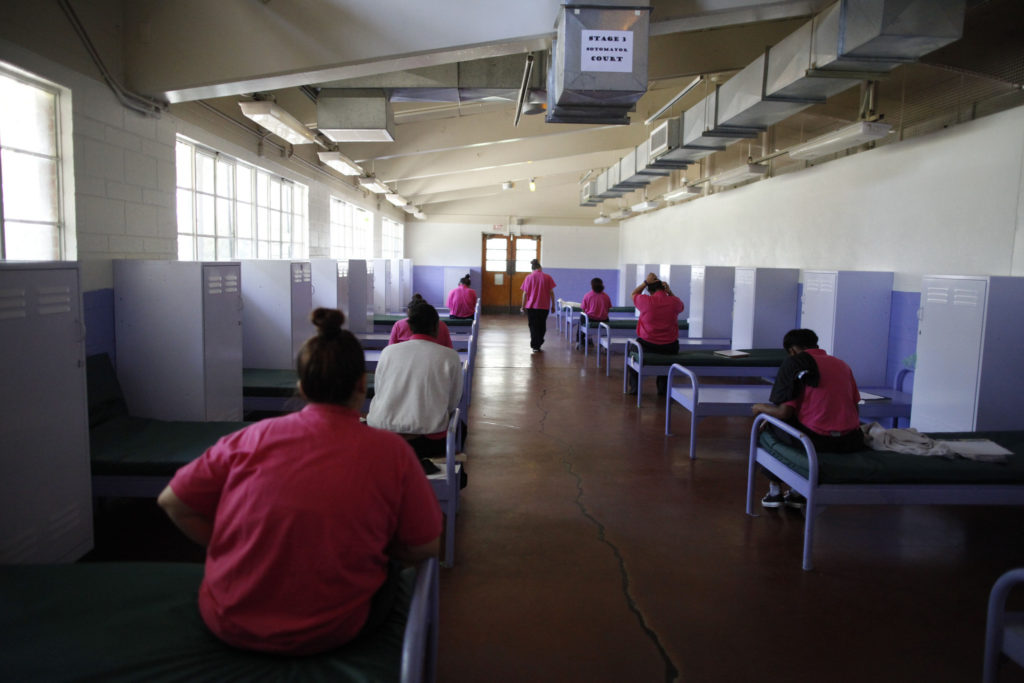 What is Juvenile Justice?
Juvenile justice is the area of criminal law applicable to persons not old enough to be held responsible for criminal acts. In most states, the age for criminal culpability is currently set at 18 years (again, in some states 16-and 17-year-olds may be treated as adults when they have committed a crime).
Juvenile law is mainly governed by state law and most states have enacted a juvenile code.
The parens patriae doctrine was the legal basis for court jurisdiction over juveniles and was central to the juvenile court philosophy, because children who violated laws were not to be treated as criminals. Children were considered less mature and less aware of the consequences of their actions, so they were not to be held legally accountable for their behavior in the same manner as adults. Under the juvenile justice philosophy, youthful offenders were designated as delinquent rather than as criminal, and the primary purpose of the juvenile justice system was not punishment but rehabilitation (see Mennel, 1972, and Davis, 1980).
History of Juvenile Justice
The American juvenile justice system has developed over the past century with a number of differences that distinguish it from the adult criminal justice process. Juvenile justice advocates supported the differences on diminished youthful offender accountability and legal understanding and youths' greater amenability to treatment.
The first juvenile court was established in Chicago, Illinois, in 1899. There is still debate a century later over the goals and the legal procedures for dealing with juvenile offenders. The question of whether juvenile offenders should be tried and sentenced differently than adult offenders elicits strongly held opinions from citizens, policymakers, and professionals. Transfer provisions – the practice of waiving juveniles offenders from the juvenile system to the adult system – are on the uptick, though they remain controversial for reasons that the research shows that the outcomes are less than satisfactory.
Originally, the juvenile justice system was established on the principle of individualized justice and focused on rehabilitation of youthful offenders. While due process protections were considered important, they were considered secondary in importance given the court's emphasis on care, treatment, and rehabilitation for juveniles. It was believed that youths could be held responsible for their unlawful behavior and society could be protected through an informal justice system that focused on treatment and "the best interests of the child." This approach is still appropriate and effective for the majority of juvenile offenders, whose crimes range from status offenses to property offenses to drug offenses.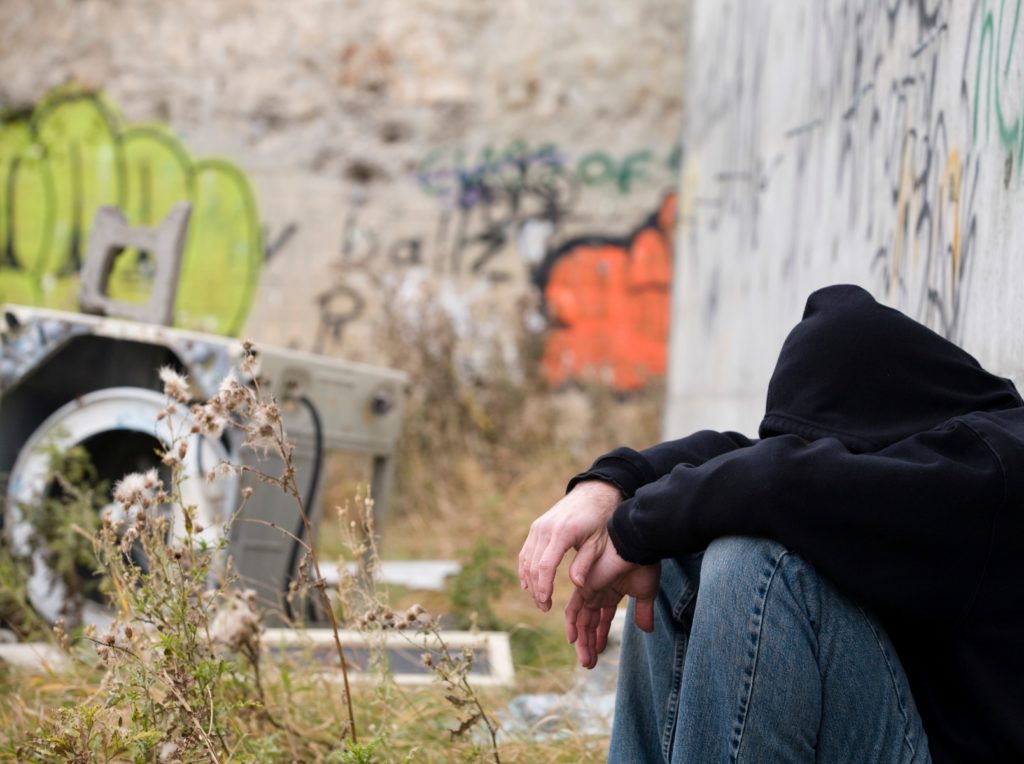 Reform; Not Punishment
The juvenile courts sought to turn juvenile delinquents into productive citizens by focusing on treatment rather than punishment. The laws that established the juvenile courts clearly distinguished their purpose as different from the adult penal codes.
A ruling by the Pennsylvania Supreme Court in the case of Commonwealth v. Fisher in 1905 supported the juvenile court's purpose, and illustrates how the court's role in training delinquent children superseded the rights of children and their parents:
The design is not punishment, nor the restraint imprisonment, any more than is the wholesome restraint which a parent exercises over his child. . . . Every statute which is designed to give protection, care, and training to children, as a parental duty, is but a recognition of the duty of the state, as the legitimate guardian and protector of children where other guardianship fails. No constitutional right is violated. [Commonwealth v. Fisher, 213 Pa. 48 (1905)]
The Pennsylvania Supreme Court thus supported the juvenile court's treatment objectives over the rights of the juvenile or the parents.
Because the purpose of the juvenile court was for the protection and treatment of the child and not for punishment, the juvenile proceeding was more civil than criminal and also informal (unlike the more formal, adversarial criminal court process).
Juvenile reform efforts were also based on the growing optimism that application of the social sciences was more appropriate for handling juvenile offenders than the law.
Delinquency was viewed more as a social problem and a breakdown of the family than a criminal problem.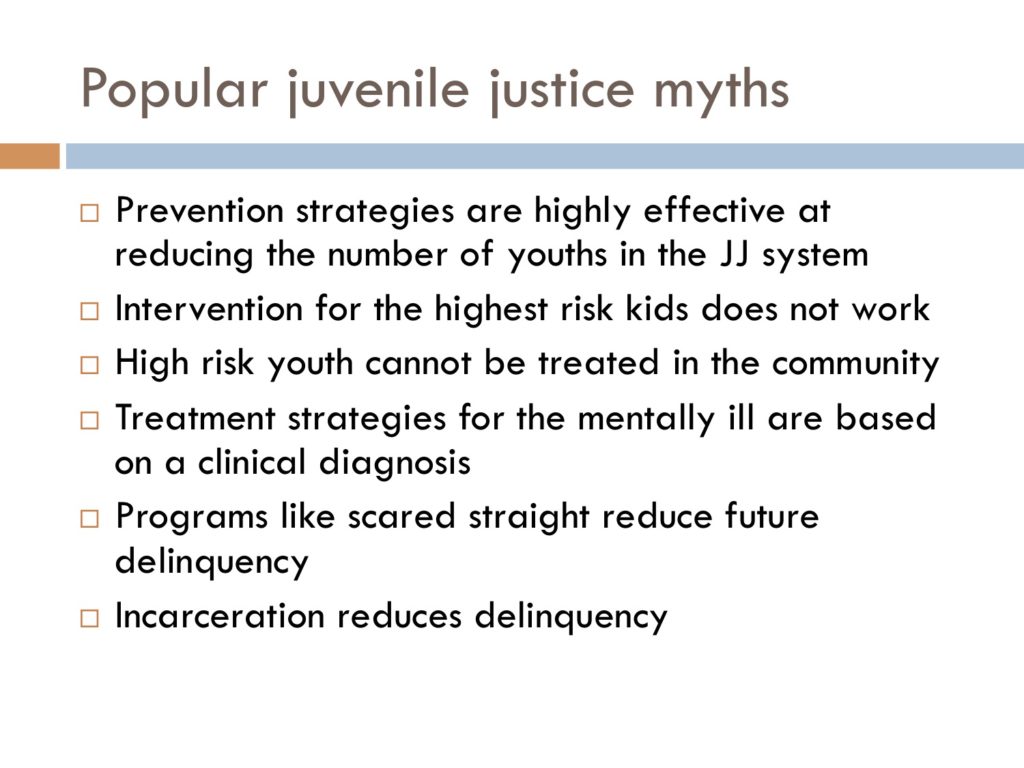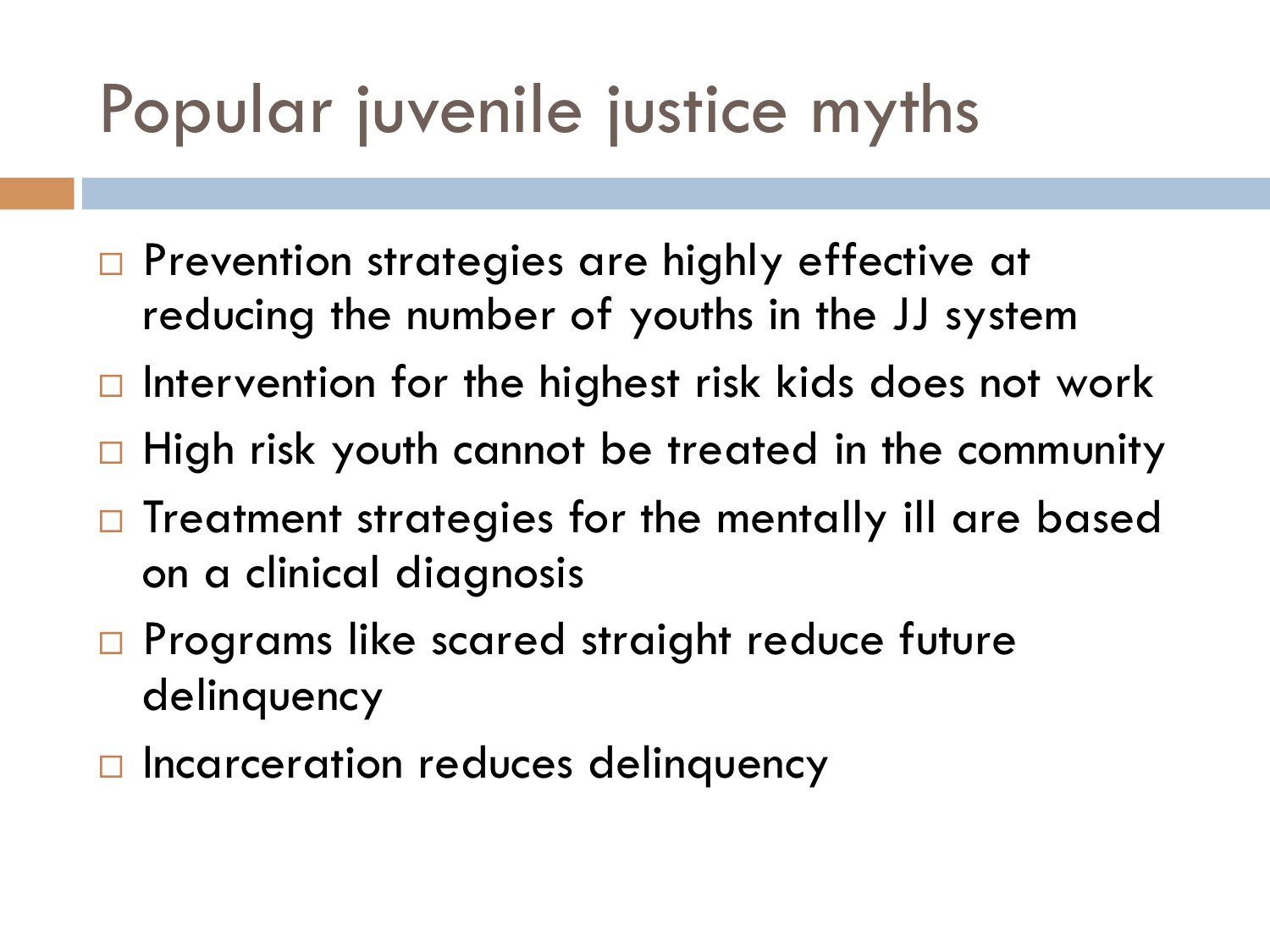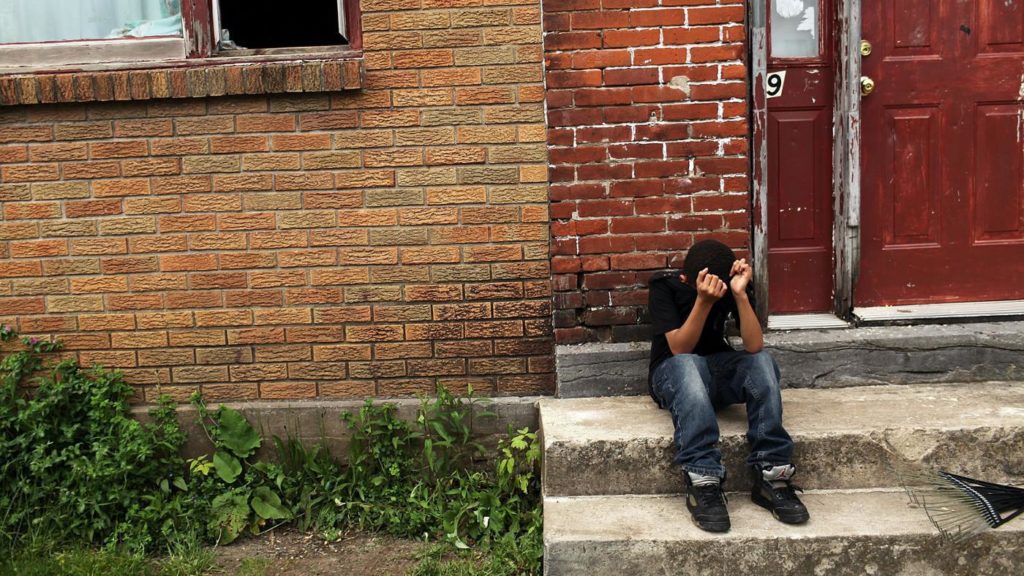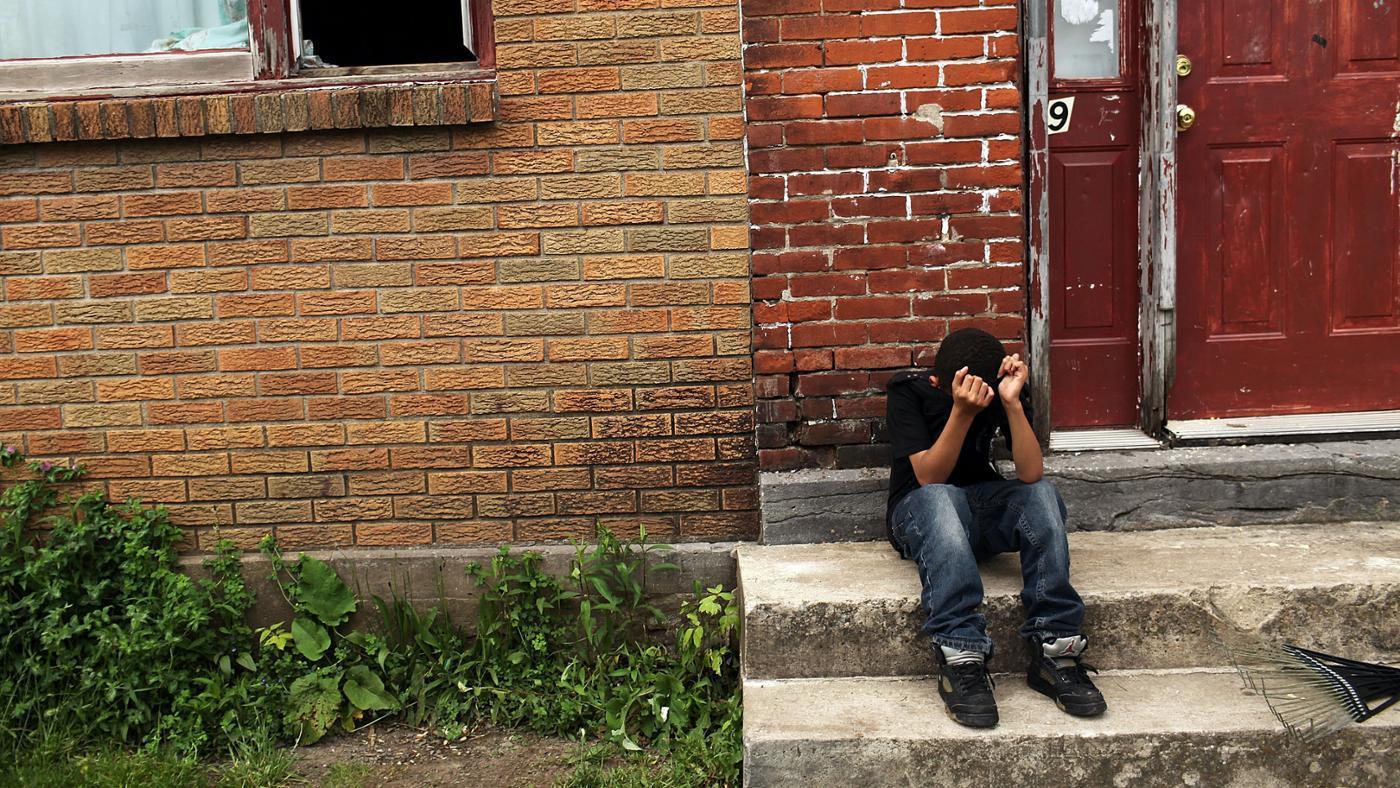 Delinquency & Victimization
Children and youth are victims of theft and violent crimes. Some juveniles are victims of abuse and neglect at the hands of their parents or other caregivers. The term "dependent and neglected children" describes those who are not provided with proper shelter, clothing, food, clean and safe living conditions, and medical needs. Child abuse ranges from verbal abuse to physical and sexual abuse.
The term "dependent and neglected children" describes those who are not provided with proper shelter, clothing, food, clean and safe living conditions, and medical needs. Child abuse ranges from verbal abuse to physical and sexual abuse.
Data Sources
The extent of child victimization is reported by the National Child Abuse and Neglect Data System (NCANDS) (U.S. Department of Health and Human Services, 2007). Child victimization has been linked to problem behaviors, delinquency, and criminal behavior later in life. An understanding of victimization and juvenile delinquency is, therefore, important for a better understanding of the most appropriate juvenile justice system responses to these problems.
Highlights from the Juvenile Offenders and Victims: 2006 National Report (Snyder & Sickmund, 2006) indicate the seriousness and extent of juvenile victimization in the United States:
On average, between 1980 and 2002 about 2,000 juveniles were murdered annually in the United States.

In 2002, on average, four juveniles were murdered daily in the United States.

Children under 6 years of age who were victims of murder were most often killed by a parent.

Nearly one million (906,000) children were victims of abuse or neglect in 2003, a rate of 12 victims per 1,000 children ages 0–17.

As juveniles age, they are less likely to be victims of a violent crime by a family member.

About two-thirds of violent crimes with juvenile victims occur in a residence.

Youth between ages 7 and 17 are about as likely to be victims of suicide as they are to be victims of homicide.

About half of all violent crimes experienced by male and female students occurred in school or on the way to and from school.

Many youths are subjected to inappropriate and potentially dangerous experiences on the Internet.
The extensive national television and news media reporting of school shooting incidents presented the false impression that most schools are unsafe and violent places, and that children and youth are more at risk of victimization in schools than elsewhere (Lawrence & Mueller, 2003). In fact, only a small percentage of violent victimization and homicides involving juvenile victims occur in schools. Children and youth are at greater risk of victimization in their own homes and in other parts of their communities. Understanding the true extent and source of juvenile crime and victimization is the first step to responding effectively to the problem.
Homicide tends to receive the most attention in government and news media reports of deaths of children and youth. Deaths by homicide, however, are not the most common causes of deaths of children and young people. According to the Centers for Disease Control, the leading cause of death for children and youth is accidents and unintentional injury; homicide ranks fourth for children ages 5–9, fifth for youth ages 10–14, and second for youth and young adults ages 15–19. More youth aged 10–14 were victims of suicide (244) than homicide (202) in the United States in 2003 (Heron & Smith, 2007).
The rank and frequency of leading causes of death for young people is often studied by researchers, who note, for example, that one reason homicide ranks higher as a cause of death among children and youth is because they are less likely to die of "natural" health-related deaths than older people.
Research reports confirm that suicide is a leading cause of death of young people. Snyder and Sickmund (2006) reported that between 1990 and 2001, suicide was more prevalent than homicide among white juveniles (p. 25). The statistical reports from the Centers for Disease Control and Prevention (2008b) note that while homicide is one of the leading causes of death among children and youth, many deaths can be prevented through better education and supervision to prevent accidental deaths and through more comprehensive provisioning of mental health services for young people. Law enforcement and juvenile justice officials are focusing efforts on reducing the number of homicides and nonfatal victimization of juveniles.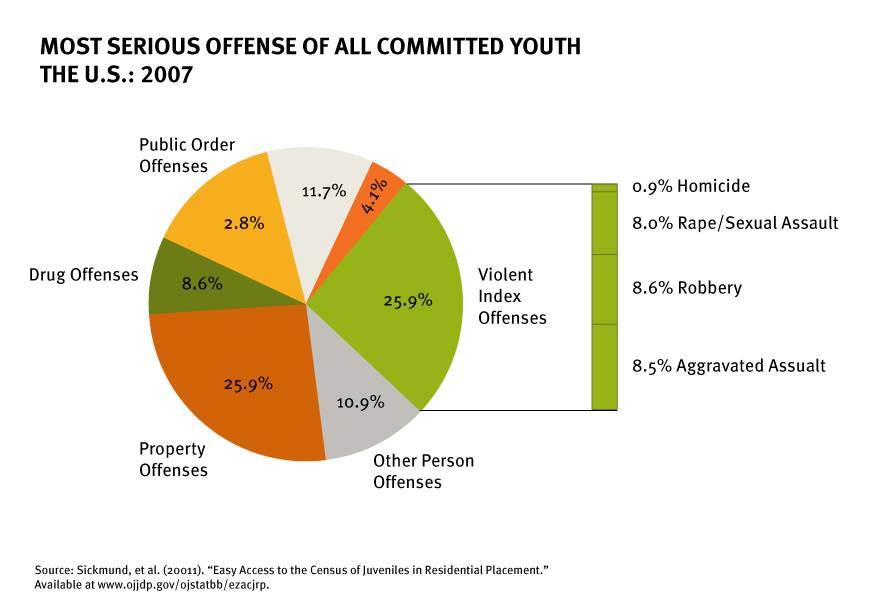 Juvenile Crime Trends – Going Up or Down?
Juvenile offending is often perceived to be extensive and serious, despite the fact that most serious property and violent crimes are committed by offenders over 18 years of age.
Violent crimes committed by juveniles less than 18 years of age have actually declined in the past several years. Despite this, violent crimes are reported more often and get a disproportionate amount of news coverage, so the public often gets a distorted view of the true extent of juvenile crime.
What Does the Research Say?
In what some have termed to be "high-profile" crimes (Chancer, 2010) a growing number of juveniles are involved in school violence, gang-related violence, and assaults with weapons resulting in fatalities and serious injuries.
Another 2013 Vera Institute study notes that of 10,400 cases, 36 percent of status offenses were for skipping school, 22 percent involved liquor violations, 11 percent were related to running away from home, and 10 percent involved curfew violations. These are mistakes that can be handled in ways that do not involve sentences to juvenile facilities.
Intervention programs like those implemented in Ohio and Texas are a more effective and less costly means to rehabilitate or reform juvenile offenders.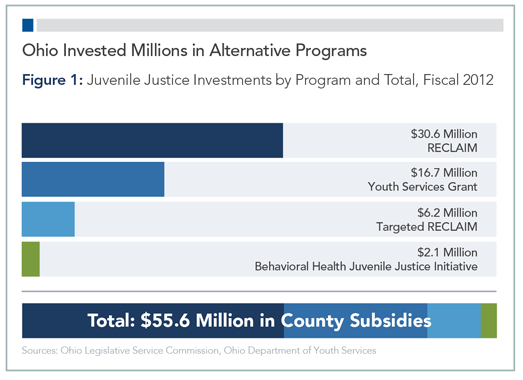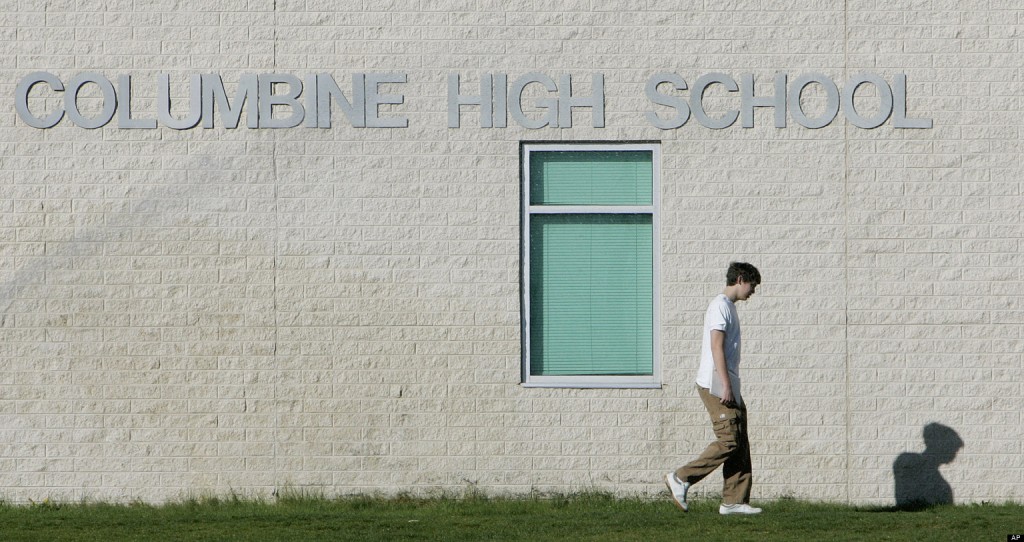 Can We Think of School Shootings as a Public Health Crisis?
This idea is not far-fetched when we consider how gun violence – at least the way it is transmitted – shares many striking similarities to public health epidemics such as cholera in Haiti or HIV/AIDS in the United States.
The same holds true for gun violence. There are patterns of transmission in the United States that go beyond aggregate factors such as race, age, gender, and income. On an individual level, social networks — the people one hangs out with — can predict a given person's likelihood of being shot and killed.
In a study published in March 2017 in the American Journal of Public Health, Andrew V. Papachristos and Christopher Wildeman and applied the science of social networks to study patterns of gun homicide in Chicago. The idea here is straightforward: treat gun homicide like a blood-borne pathogen, something transmitted from person to person through specific risky behaviors. Put another way, gun violence is not an airborne pathogen: You don't catch a bullet like you catch a cold (Papachristos, 2017).
More than 40 percent of all gun homicides in the study occurred within a network of 3,100 people, roughly 4 percent of the community's population. Simply being among the 4 percent increased a person's odds of being killed by a gun by 900 percent!
These numbers demonstrate how gun violence spreads like HIV infection: You're more likely to "catch" the disease if you engage in risky behaviors with someone who might be infected. And it's not just people's friends who affect their likelihood of getting shot, but also their friends' friends. This is similar to the transmission of HIV: Your current partner's past sexual partners affect your exposure, even if you don't know them.
In the case of gun homicide, seemingly random victims end up "in the wrong place at the wrong time" by indirect exposure, such as getting a ride from a friend's cousin or by going to the party of a friend's friend. In these cases, victimization is tragic but not random.
Understanding the socially networked nature of gun violence has important implications for how it can be addressed. Prevention efforts can be directed toward those individuals and communities most susceptible to the infection. The solution is not broad, sweeping policies, such as New York's "stop and frisk" or mass arrests, but the opposite: highly targeted efforts to reach specific people in specific places, akin to providing clean needles to drug users to prevent the spread of HIV.
By studying gun violence like we study disease, we, as a society, can improve our chances of discovering who has a greater chance of being shot and focus resources to police better, smarter, and more fairly.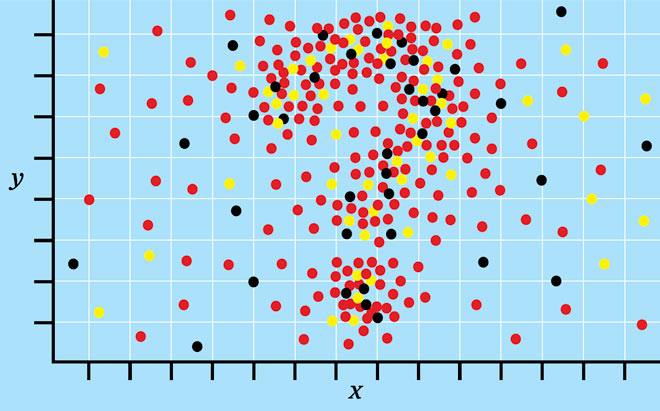 Youth, Firearms & School Shootings: What Are the Odds?
Researchers, not to mention the public, are all interested in knowing if it is possible to predict who is more likely to pull the trigger and/or die at the hands of a gun. To answer this, we begin to get a sense of some of the patterns that distinguish shootings in cases like Sandy Hook Elementary School,  Virgina Tech, and Columbine High School, all of which shared young shooters and young victims in common.
Why Is It Always a White Guy?
While the high-profile mass shootings all share youth in common, as sociologist Michael Kimmel points out, they all share race and gender in common too. The paradox that researchers seek to unwind looks like this: the vast majority of white men do not engage in high-profile/school shootings, yet the vast majority of these types of shooters are white men.
This is why sociologists and critical criminologists will sometimes employ an intersectional theoretical approach to study crime and its victims. They look at how, for example, race, class, and gender are deeply intertwined and produce different outcomes in different social contexts.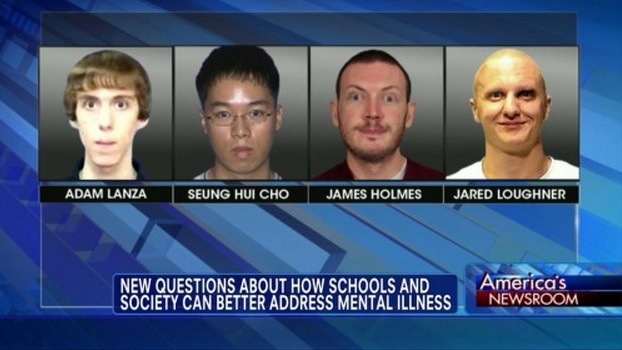 Kimmel's study builds a multivariate model to call attention to social patterns reflected in school shootings. He identifies how the following variables work together and may potentially predict gun violence: 1) local gun culture; 2)local gender culture; 3)local school culture; 4) political ID; 5) race; 6) religion; 7) and region (zip code) to help explain school violence.
According to Kimmel, there are important questions yet to be solved by policy makers and members of political parties who desire engagement with the target demographic (angry white men).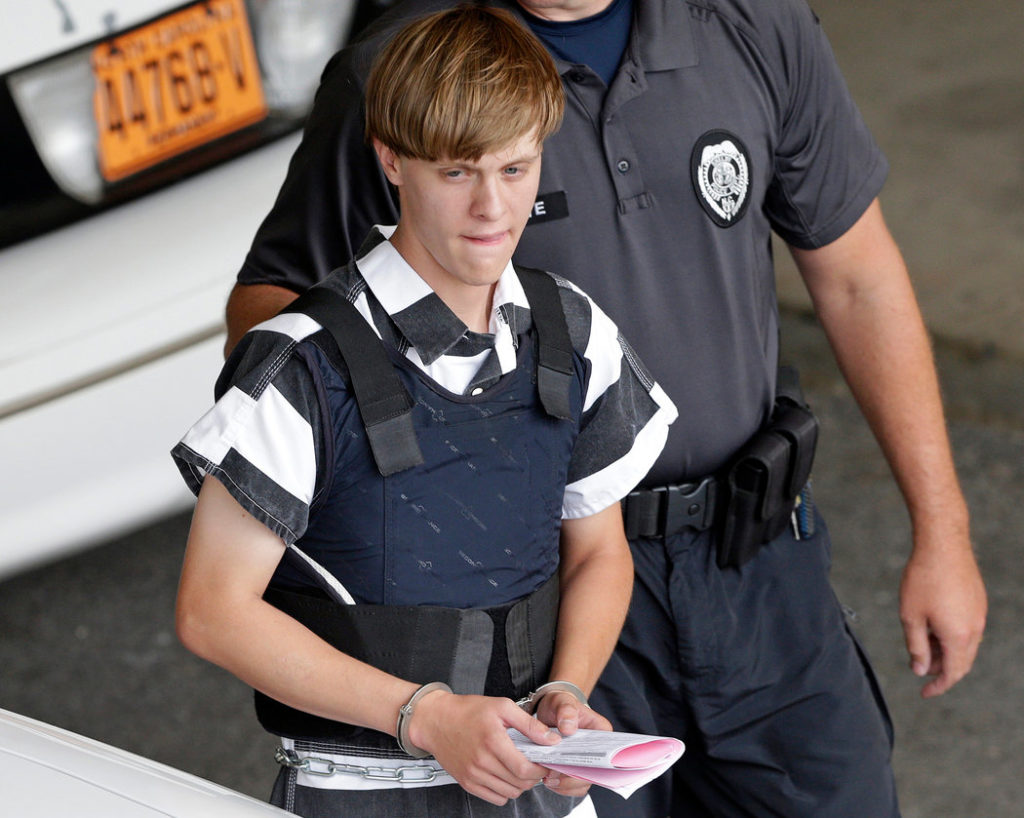 Policy Proposals – How Can We Fix the Problem?
Former President Obama, in the aftermath of the Newtown, Conn., shooting and the horror of its 20 little victims, signed and an executive order requiring more research on gun violence by the CDC and other federal agencies. But funding from Congress is questionable, particularly in light of the most recent election, as policy-makers are on record supporting gun-friendly legislation that promotes the increased availability of guns to people in the United States. This position is not supported by the preponderance of the research that shows gun violence and deaths vary proportionally to their availability and controls in a given society.
Examples of Policy Proposals:
Increase/Promote Gun Ownership
Control Gun Ownership/Regulate Firearms
More/Less Guns in Schools
More/Less Cops in Schools
Mental Health Treatment/Prevent Access to Firearms
Increased/Decreased Use of "Stop & Frisk"
Lobbyists for the National Rifle Association (NRA) have spent considerable time and money to discourage the collection and sharing of information related to guns and gun violence. Keeping the public in the dark about the facts is helpful in advancing an extreme agenda. In particular, the gun lobby has used the under-counting of gun accidents involving juveniles to oppose reasonable policies that could help prevent deaths and injuries caused by the careless handling and storage of firearms.
By calling into question statistics that show children are more likely to die in falls or by drowning than from the accidental discharge of a firearm, a New York Times' report undermined a key argument of the NRA in opposing sensible laws about safe storage of guns and the need to develop technology to make weapons childproof. The madness of opposition to common-sense safeguards was underscored by the heartbreaking stories of a baby fatally shot in his crib by his 2-year-old brother; a 3-year-old who killed himself with a pistol temporarily hidden under a couch by his father; and the 12-year-old girl killed by her brother whose finger slipped on a shotgun.
Sources
"Counting the Young Victims of Firearm Violence," by the Editorial Board of the Washington Post
"I Just Lost My Fourth Student This Year to Gun Violence. I Want to Make Sure He's the Last, " by Tammatha Woodhouse as Told to Kerry Shaw, April 7, 2017
"In the South Bronx, Lives Marred and Erased by Firearms," by James McKinley Jr. and Ashley Southall and Al Baker
"The Most Dangerous Neighborhoods; the Most Inexperienced Cops," by Andrew Fan
"Mental Illness, Mass Shootings, and the Politics of American Firearms," by Jonathan M. Metzl and Kenneth T. MacLeish
Angry White Men: Masculinity at the End of an Era, by Michael Kimmel
"Why a Rising Number of Criminals are Using Facebook Live to Film Their Acts," by Olivia Solon
Class, state, and crime: On the theory and practice of criminal justice., by Richard Quinney  (2d ed.) (New York: Longman, 1980).
The New Criminology: For a Social Theory of Deviance, by Ian Taylor, Paul Walton, and Jock Young (New York: Harper and Row, 1974).
Critical Criminology, by Ian Taylor, Paul Walton, and Jock Young (Routledge and Kegan Paul, 1975).
Discussion Questions
What do you think about "zero-tolerance" policies for youth offenders?
What are the leading causes of death for children and young people (according to the CDC)? 
What do you think about Kimmel's model in terms of its ability to predict gun violence and school shootings? Do you think this model could potentially help identify schools at risk (though perhaps not outright predict) mass shootings and school violence? 
Who owns most of the guns in the united states and what explains the patterns, particularly as this applies to youth access to firearms?
What kinds of changes in different social policies (i.e. welfare, minimum wage, education, drug policy) could help ease some of the sufferings of disadvantaged youths, who in spite of their flaws, are likely to have endured economic and environmental hardship?  
How might we use an "intersectional" framework to call attention to social problems associated with gun violence ( a framework that takes into account interpenetrating social factors like race, social class, and gender)? What role do patriarchal social structures play in reproducing conditions for victimization? 
What do you think about treating gun violence like a public health crisis?