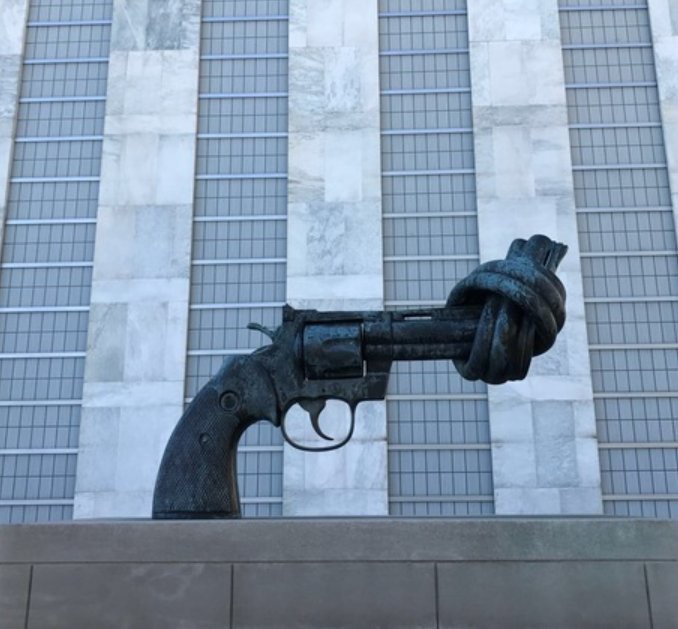 Public opinion polls and peer-reviewed survey research point to one of the great paradoxes of American life: guns are everywhere, but the average person doesn't seem to know much about them. With mass shootings occurring in the United States at rates not seen in other Western industrialized countries, Americans remain puzzled nonetheless about why they occur with such regularity here. To get a sense of what passes for common knowledge, one poll by NPR/Ipsos found that less than 10 percent of Americans were able to answer seven out of 10 questions on gun violence correctly.
In the wake of the Las Vegas shooting, Ipsos Public Affairs President Cliff Young said, "what we know actually is that gun violence like this typically has a short-term effect on public opinion where there's a crystallizing event" that temporarily bumps support for gun control upward"(Kurtzleben).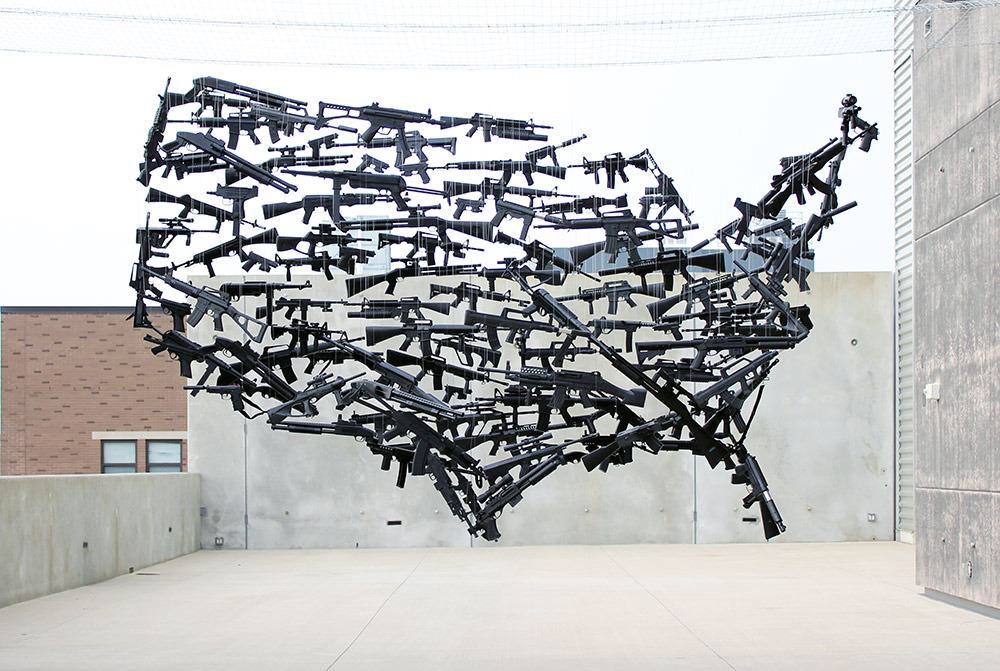 Gun control remains a contested "hot-button" issue in the United States. Not surprisingly, political party identification has a big impact on public opinion on the topic of guns. Thus, pollsters find that while Republicans and Democrats alike support specific restrictions, the general idea of tighter gun control is much more firmly supported by Democrats than anyone else — 84 percent of Democrats said gun laws should be "a lot" or "somewhat" stricter than today, compared to 61 percent of independents and 55 percent of Republicans (Kurtzleben).
Here's a summary based on race, education, and gender differences on the issue of gun control. See if you can find yourself in these statistics:
Here's another summary of what people think about guns based on political party ID:
One-third of Republicans said gun laws right now are "about right," compared to 23 percent of independents and just 9 percent of Democrats.
Partisan differences also showed up in exposure to guns — significantly more Republicans than Democrats have fired guns, own guns and have friends who own them, the survey shows.
And that dovetails with some particularly wide partisan gaps on attitudes toward guns. Two-thirds of Republicans agreed with the statement "owning a gun would make me feel safer," compared to around just a third of Democrats.
Likewise, 72 percent of Republicans agreed with the statement, "The benefits of gun ownership outweigh the risks."
Democrats were the near opposite of that, with 60 percent disagreeing (Kurtzleben).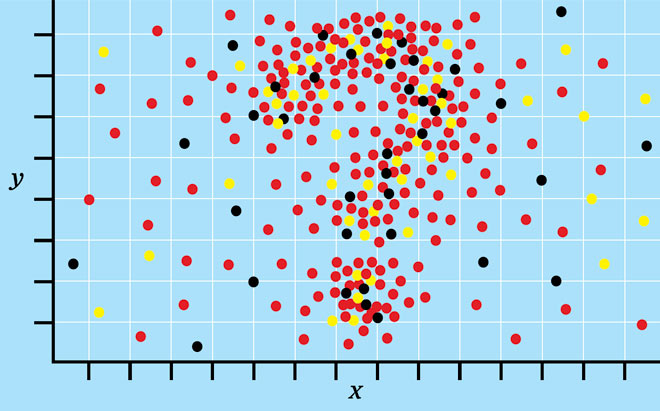 What About Other Countries?
The United States has the highest rates of gun violence and gun ownership in the world – by far. This fact is not in dispute. And it has the highest rate of homicides with guns among advanced countries. But, again, those are statistics and not demonstrative of a causal relationship. But what about other countries. How do we stack up and/or compare?
The National Research Council of the National Academies concluded in its report that studies comparing large geographic areas, what it called "ecological studies," didn't show a distinct trend, and instead "provide[d] contradictory evidence on violence and firearms."
One problem in comparing various countries is the wealth of other factors, besides the mere presence of guns, that can affect whether a homicide occurs, such as the economy, general crime rates, and laws governing guns. Another issue is that the data isn't all that great. Gun ownership numbers are largely based on public opinion surveys, and the reliability of numbers can vary widely from country to country. "We don't have good data on the prevalence of ownership on all the countries we'd want to have it on," says Wintemute.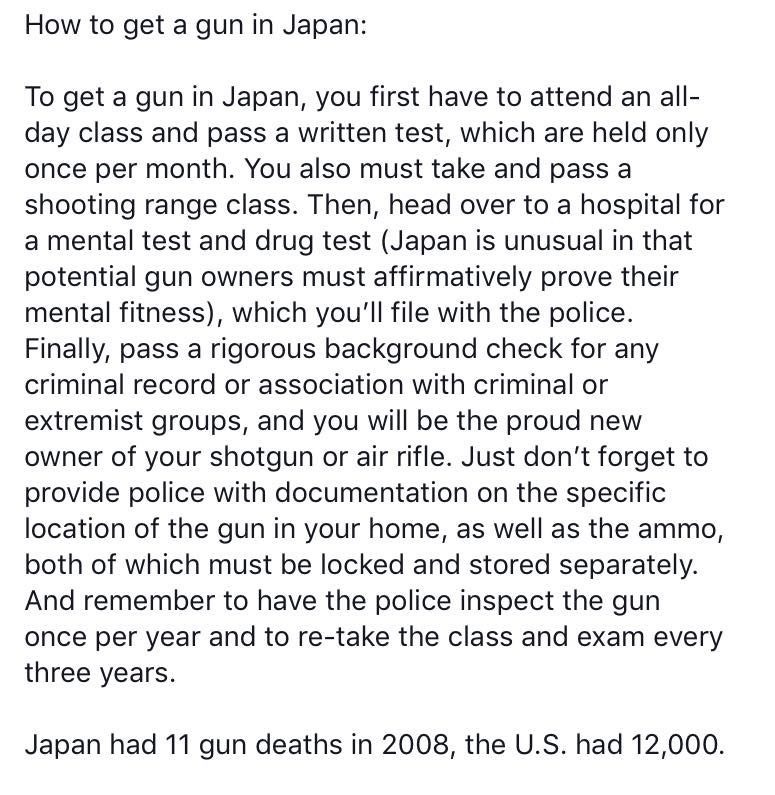 The numbers in the chart below are from the (2007) Small Arms Survey. The project gives high and low estimates, along with an average. Using average numbers, they show the U.S. with 88.8 guns for every 100 people. That's No. 1 in the gun ownership rate in the world. Switzerland, with 45.7 guns per 100 people, is No. 3 in the world, with nearly half the rate of the U.S. Switzerland also requires military service. (Yemen is No. 2, with 54.8 guns per 100 people.)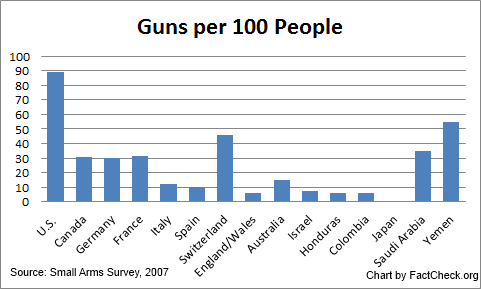 The Small Arms Survey acknowledges that its numbers are approximations and making these estimates is far from an exact science. In addition to surveys, it relies on gun registration, experts, other indicators such as firearm suicides, and comparisons to similar countries. It says: "All gun numbers—even those that seem most accurate—approximate reality or reveal only part of it. They should be used with caution."
The firearms homicide rate and homicide rate overall is also higher in the U.S. than other advanced countries, such as Canada, Australia and those in Europe, according to data from the United Nations Office on Drugs and Crime. The U.S. gun homicide rate was 3.2 per every 100,000 people in 2010, according to UNODC figures. The UNODC measures "intentional homicide," which is "an unlawful death purposefully inflicted on a person by another person."
More Guns = More Homicides
In 2008, researchers explored the issue of whether more gun ownership meant more or less gun violence. What they found, and it still holds true, was that some studies had shown a statistical relationship between those factors — areas with a higher prevalence of guns had higher prevalence of gun homicides and homicides in general. But studies haven't been able to show a causal relationship — that the mere presence of guns, as opposed to other factors, caused the higher rates of gun violence. It's doubtful, however, that a study could ever beyond-a-doubt prove a causal relationship (Farley).
The international data show that country-to-country comparisons are inherently difficult to make — and, as the NRC said, provide "contradictory evidence." For instance, Latin American countries with high levels of firearm homicide show low levels of gun ownership. Honduras has a gun ownership rate of 6.2 per 100 people and a gun homicide rate of 68.43 per 100,000 people, and Colombia has a gun rate of 5.9 and firearm homicide rate of 27.09, as shown in this chart produced by the Washington Post using the same data cited here (Farley).
But among advanced countries, the U.S. homicide rate stands out. "We seem to be an average country in terms of violence and aggression," says Harvard's Hemenway. "What we have is huge homicide rates compared to anybody else." Says Wintemute: "The difference is that in the U.S. violence involves firearms and firearms change the outcome" (Farley).
Do Concealed Carry Laws Reduce Violent Crime?
Typically, in the wake of a high profile shooting, emotion and public opinion fill the airwaves as people debate whether or not the answer is more guns or fewer guns. It's not uncommon for people to say things like had the (insert victim) been armed, they might have killed the shooter. Individual case illustrations will be offered up to illustrate a time when a "good guy with a gun" took down a bad guy. But there's a difference between studying individual cases and aggregates. Research and statistical analysis focus on aggregates to make statements about populations.
John Lott, the author of the 2010 edition "More Guns Less Crime," contends that "[a]llowing citizens to carry concealed handguns reduces violent crimes, and the reductions coincide very closely with the number of concealed-handgun permits issued." (p. 20) He goes on to state that the results of his research "clearly imply that nondiscretionary [concealed carry] laws coincide with fewer murders, aggravated assaults, and rapes" (p. 57).  More controversially, he argues that "[w]hen state concealed handgun laws went into effect in a county, murders fell by about 8 percent, rapes fell by 5 percent, and aggravated assaults fell by 7 percent" (p. 59). Similarly, Carlisle Moody, an economics professor at William & Mary, says guns prevent injuries and death.
Alternatively, one of the leading researchers on gun violence, Dr. David Hemenway at the Harvard Injury Control Research Center, contradicts Lott and says "that's completely wrong." Hemenway along with a committee of the National Research Council of the National Academies in 2004 analyzed Lott's research and took issue with his findings, concluding that "it is impossible to draw strong conclusions from the existing literature on the causal impact of these laws." According to them:
The initial model specification, when extended to new data, does not show evidence that passage of right-to-carry laws reduces crime. The estimated effects are highly sensitive to seemingly minor changes in the model specification and control variables. No link between right-to-carry laws and changes in crime is apparent in the raw data, even in the initial sample; it is only once numerous covariates are included that the negative results in the early data emerge. While the trend models show a reduction in the crime growth rate following the adoption of right-to-carry laws, these trend reductions occur long after law adoption, casting serious doubt on the proposition that the trend models estimated in the literature reflect effects of the law change. Finally, some of the point estimates are imprecise. Thus, the committee concludes that with the current evidence it is not possible to determine that there is a causal link between the passage of right-to-carry laws and crime rates.
Again in 2008, the Harvard Injury Control Research Center reviewed the reams of scientific research on concealed gun-carrying laws and broadly concluded: "the changes have neither been highly beneficial nor highly detrimental" (Farley).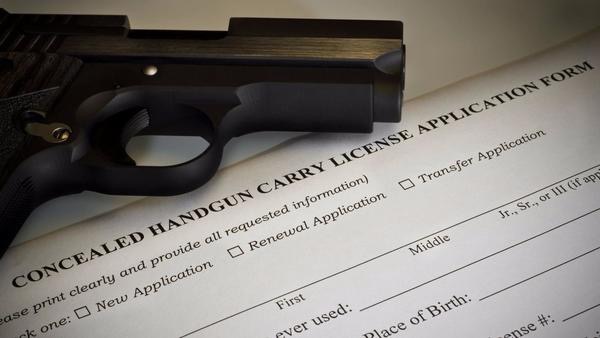 More Guns = More Suicide
National debates over gun violence tend to focus on mass murders and high profile shootings (i.e. the Newtown, Connecticut, elementary school, Las Vegas shooting, Columbine). Unfortunately, what tends to get lost in the shuffle of sensation is one important face: many more people kill themselves with a firearm every year than are murdered with one.
In 2010 in the U.S., 19,392 people committed suicide with guns (compared with 11,078 who were killed by other people). According to Matthew Miller, associate director of the Harvard Injury Control Research Center (HICRC) at Harvard School of Public Health, "If every life is important, and if you're trying to save people from dying by gunfire, then you can't ignore nearly two-thirds of the people who are dying." Suicide is the 10th-leading cause of death in the U.S.; in 2010, 38,364 people killed themselves. In more than half of these cases, they used firearms. Indeed, more people in this country kill themselves with guns than with all other intentional means combined, including hanging, poisoning or overdose, jumping, or cutting. Though guns are not the most common method by which people attempt suicide, they are the most lethal. About 85 percent of suicide attempts with a firearm end in death. (Drug overdose, the most widely used method in suicide attempts, is fatal in less than 3 percent of cases.) Moreover, guns are an irreversible solution to what is often a passing crisis. Suicidal individuals who take pills or inhale car exhaust or use razors have time to reconsider their actions or summon help. With a firearm, once the trigger is pulled, there's no turning back (Drexler).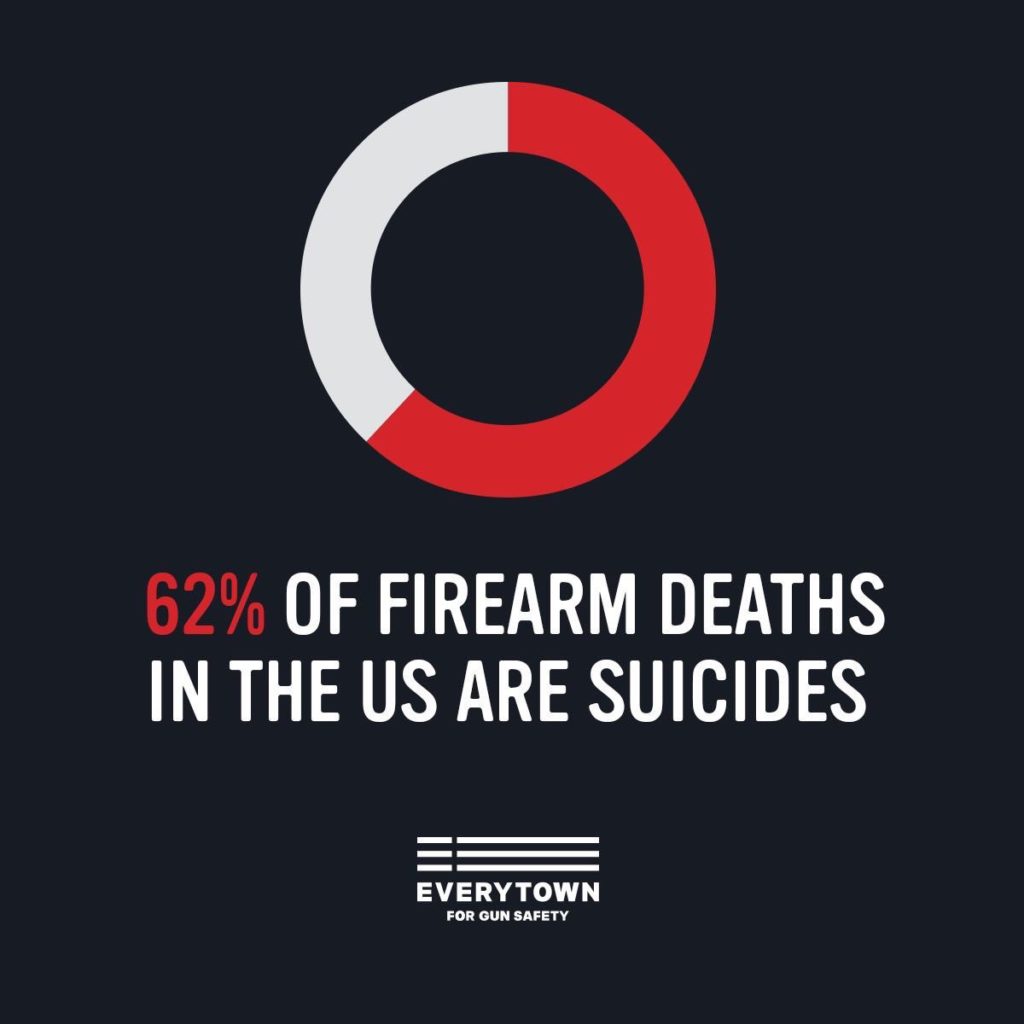 Quiz
Test your knowledge on gun violence and take an online quiz here or simply follow below:
1. About how many people in America are shot each year?
1,000
10,000
50,000
100,000
2. Of those shot in the United States annually, how many people are killed?
350
3,500
35,000
350,000
3. How many guns are there in the United States per 100 people?
8 per 100 people
32 per 100 people
88 per 100 people
175 per 100 people
4. T or F: The number of guns in America has increased over the last 20 years.
5. What is the most common type of firearm in America?
Handgun
Shotgun
Rifle
6. What kind of firearms are most commonly used in homicides?
Handgun
Shotgun
Rifle
7. What percentage of gun deaths are the result of mass shootings?
1.5%
15%
30%
50%
8. T or F: Most gun deaths in the United States are homicides.
9. About what percentage of reported suicide attempts carried out with a gun result in a death?
20%
40%
60%
80%
10. About how many children are shot each day in America?
5
10
15
20
11. T or F: Every gun buyer undergoes a background check, whether purchasing from a store or a private seller.
12. T or F: Chicago has the highest homicide rate in America.
13. T or F: Households with guns are more likely to experience a fatality from crime, accident or suicide than households without guns.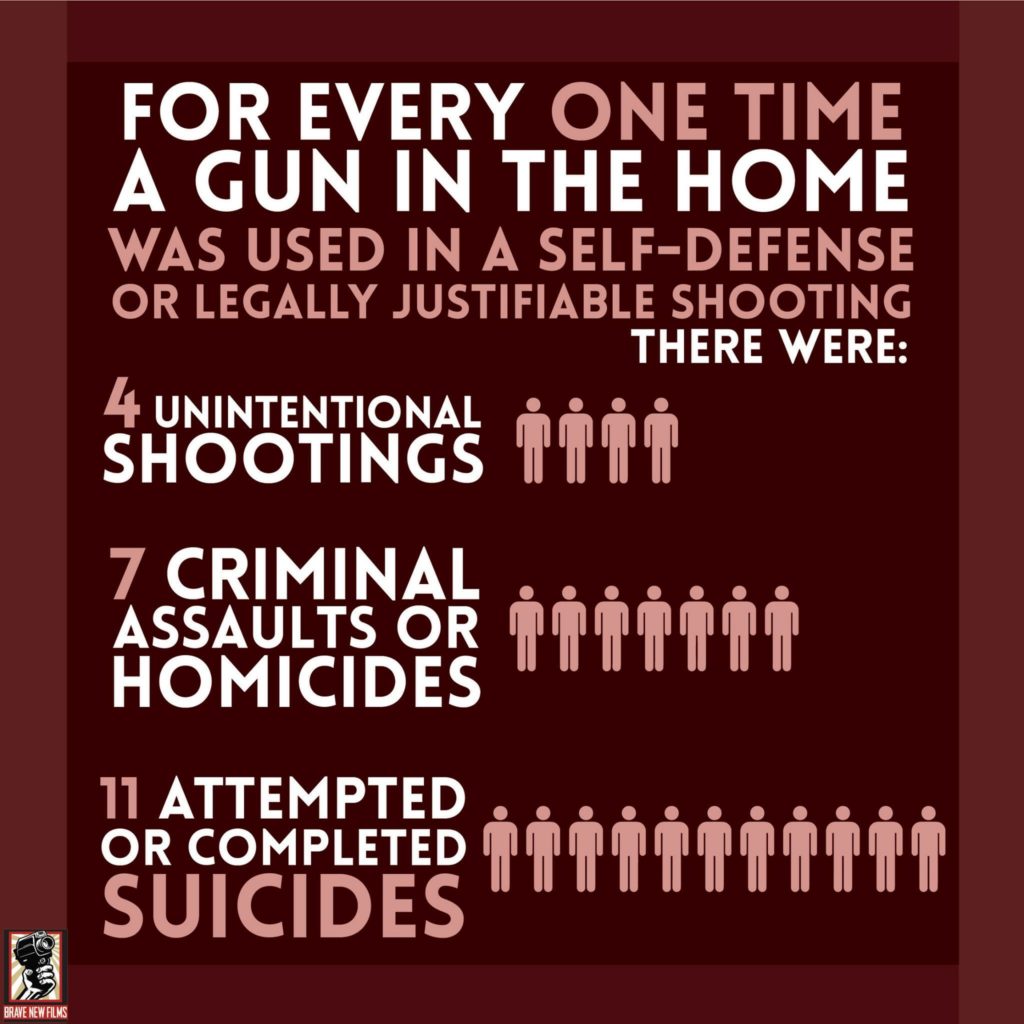 How Did You Score?
Answer Key: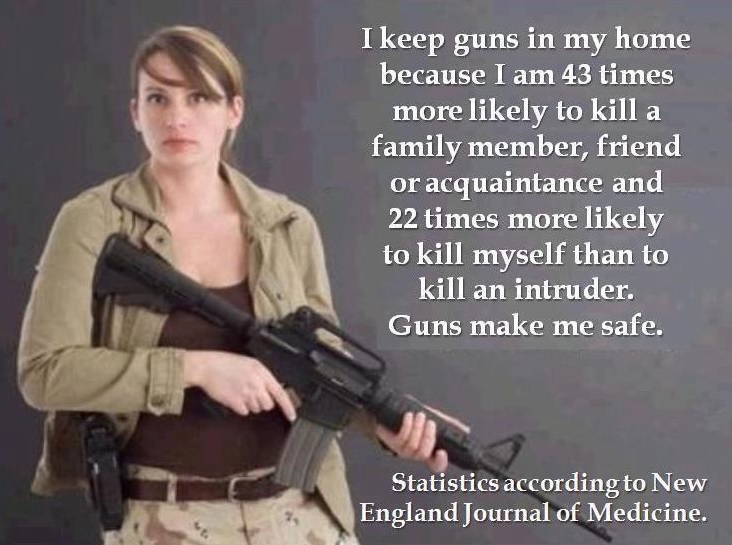 Sources
"How Much Do You Know About Gun Violence in America?" by Team Trace
"Poll: Majorities of Both Parties Favor Increased Gun Restrictions," by Daniel Kurtzleben
"Gun Rhetoric vs. Gun Facts", by Robert Farley
"Guns & Suicide, The Hidden Toll" by Madeline Drexler