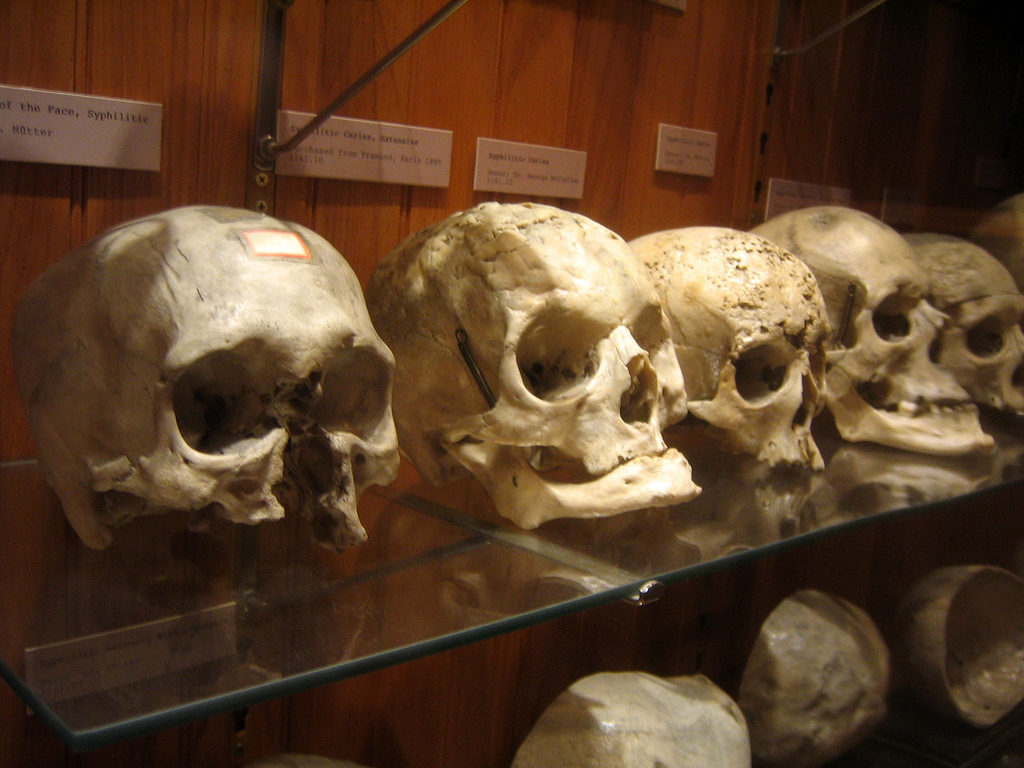 Criminology vs. Criminal Justice
The last section addressed the work of the Classical Theorists, who had and continue to have a major influence on the Criminal Justice system. But how, you might ask, is Criminal Justice different than Criminology?
Criminology, as a discipline, addresses the scientific process of conducting rational empirical investigation into matters that involve both crime and criminals. Criminal Justice address itself to the institutions that make up the justice system. We will, of course, move back and forth to address for reasons that there are many points of overlap.
For now, we turn our attention to the Positivist School, which informs the early formulations of scientific criminological testing and theorizing in the discipline of criminology. The emphasis on science in criminology began with the time period of the mid-1800's and still continues today.
What is Positivism?
Positivism is a philosophical theory based on the idea that positive knowledge might be achieved through a process of investigation, whereby one comes to understand natural phenomena, including their properties and relations. Put another way, we might say that information derived from sense experience, interpreted through reason and logic, can inform the basis of all certain knowledge.  Positivism holds that valid knowledge (certitude or truth) is found only in this a posteriori knowledge (knowledge learned from empirical investigation).
Verified data (positive facts) received from the senses are known as empirical evidence; thus, positivism is based on empiricism.
Positivism also holds that society, much like the natural physical world, operates according to general laws.
Positivism rejects intuitive knowledge (like the knowledge you acquire through your individual personal experiences); likewise, it rejects knowledge based on metaphysics and theology.
Although the positivist approach can be traced to different writers and thinkers throughout the history of western thought, the modern understanding of the term was formulated by the philosopher Auguste Comte in the early 19th century. Comte argued that, much as the physical world operates according to gravity and other absolute laws, so does society.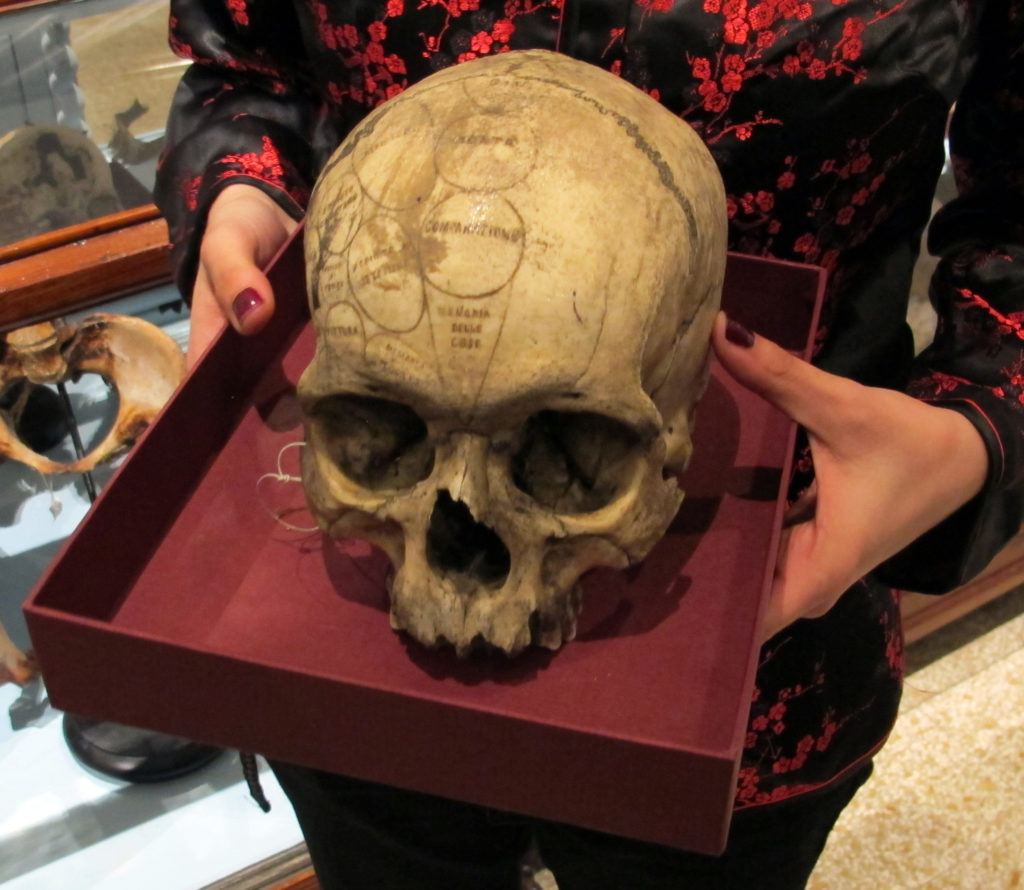 Skull from the Cesare Lombroso museum of pathological anatomy
Cesare Lombroso – The Father of Modern Criminology
Cesare Lombroso was one of the first people in history to use scientific methods to study crime. Recall now that most previous theorists were not scientists (i.e. Beccaria was a lawyer; Bentham was a philosopher). Lombroso was, by way of contrast, trained in medical science. In light of this, it was only natural that he approached his subject matter from a perspective that advocated the use of scientific methods of study. He is perhaps best known for his work Criminal Man in 1876.  Lombroso's theory of the born criminal dominated thinking about criminal behavior in the late 19th and early 20th century.
Lombroso's fascination began in Italy in 1871 with a meeting between a criminal and a scientist. The criminal was a man named Giuseppe Villella, a notorious Calabrian thief and arsonist. The scientist was an army doctor called Cesare Lombroso, who had begun his career working in lunatic asylums and had then become interested in crime and criminals while studying Italian soldiers. Now he was trying to pinpoint the differences between lunatics, criminals and normal individuals by examining inmates in Italian prisons (Mason).
Lombroso found Villella interesting, given his extraordinary agility and cynicism as well as his tendency to boast of his escapades and abilities. After Villella's death, Lombroso conducted a post-mortem and discovered that his subject had an indentation at the back of his skull, which resembled that found in apes. Lombroso concluded from this evidence, as well as that from other criminals he had studied, that some were born with a propensity to offend and were also savage throwbacks to early man. This discovery was the beginning of Lombroso's work as a criminal anthropologist (Mason).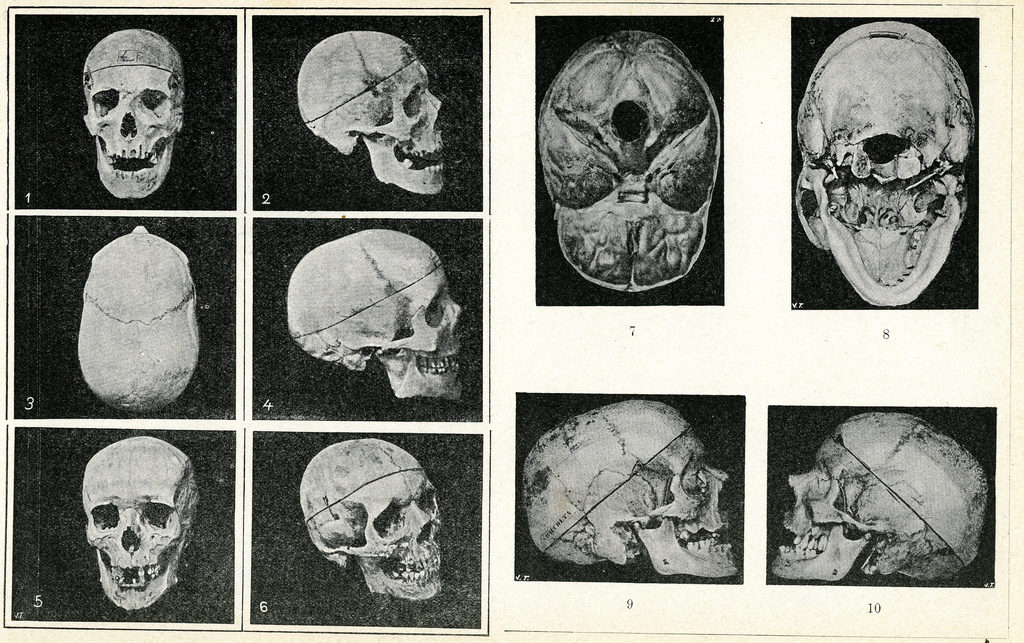 Delinquent skulls pictured in Criminal Man (1876)
Lombroso wrote: "At the sight of that skull, I seemed to see all of a sudden, lighted up as a vast plain under a flaming sky, the problem of the nature of the criminal – an atavistic being who reproduces in his person the ferocious instincts of primitive humanity and the inferior animals (Mason).
"Thus were explained anatomically the enormous jaws, high cheekbones, prominent superciliary arches, solitary lines in the palms, extreme size of the orbits, handle-shaped or sessile ears found in criminals, savages and apes, insensibility to pain, extremely acute sight, tattooing, excessive idleness, love of orgies and the irresistible craving for evil for its own sake, the desire not only to extinguish life in the victim, but to mutilate the corpse, tear its flesh, and drink its blood" (Mason).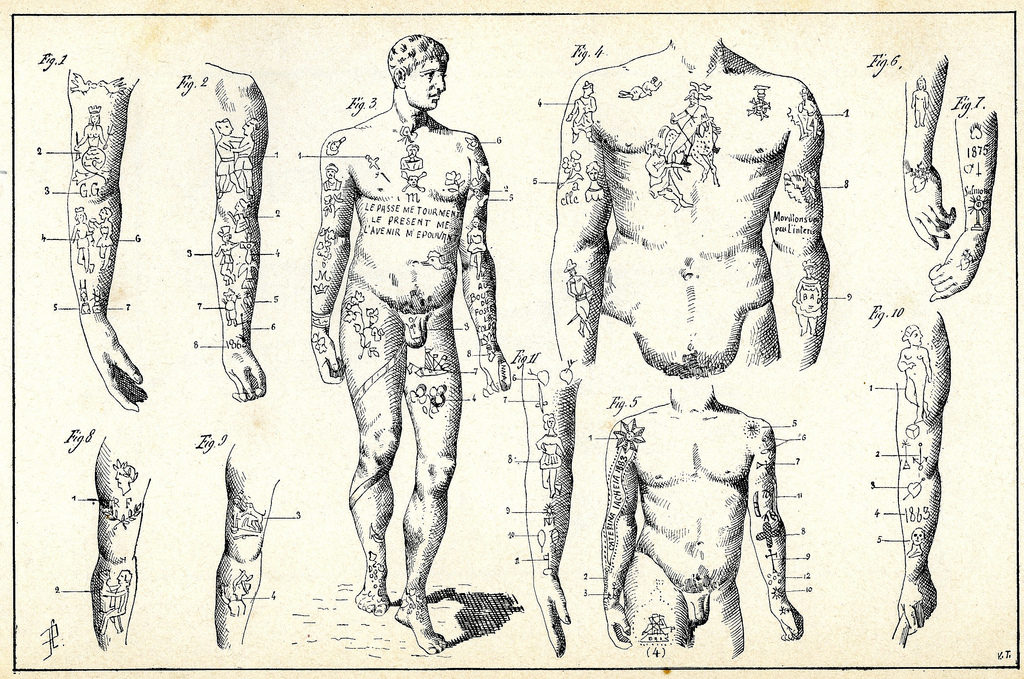 Illustrations of the body parts of criminals, Criminal Man (1876)
Lombroso's Stigmata
While having Christian origins, Lombroso used the term stigmata to refer to physical signs of the state of atavism (a morally and biologically inferior person). More to the point, he used the term "atavistic stigmata" to refer to what he determined were "criminal" characteristics, which he observed in his study of physiognomy and other characteristics that he identified while studying the corpses of known violent criminals [historically, "stigmata" are the bodily marks, sores, or sensations of pain in locations that correspond to the crucifixion wounds of Jesus].
Essentially, Lombroso believed that criminality was inherited and that criminals could be identified by physical defects that confirmed them as being atavistic or savage. As such, the stigmata of criminality were things like the shape of ears, length of fingers, large jaws, sloping foreheads, large chins, large noses and flattened noses. A thief, for example, could be identified by his expressive face, manual dexterity, and small, wandering eyes. Habitual murderers meanwhile had cold, glassy stares, bloodshot eyes and big hawk-like noses, and rapists had 'jug ears'. These were the features that identified the "born criminal."
Lombroso, of course, took a number of his ideas from Charles Darwin's original ideas. People who looked "less evolved" were in his view not demonstrating the higher brain functions of homo sapiens. This led him to speculate that they were perhaps more likely to act on criminal impulses that cultural training and "civilization" helps others to forgo.
It should be noted that Lombroso did not confine his views to male criminals – he co-wrote his first book to examine the causes of female crime, and concluded, among other things, that female criminals were far more ruthless than male; tended to be lustful and immodest; were shorter and more wrinkled; and had darker hair and smaller skulls than 'normal' women. They did, however, suffer from less baldness, said Lombroso. Women who committed crimes of passion had prominent lower jaws and were more wicked than their male counterparts, he concluded (Mason).
Unfortunately for Lombroso, subsequent research showed that the "stigmata" he identified in criminals was present in noncriminals almost equal proportion to the criminal population. As a result, he was forced to revise his theory. His revisionary hypothesis stated that "in almost all cases" it was a biological predisposition to commit crime as evidenced by stigmata (not the environment) that led to the commission of crime.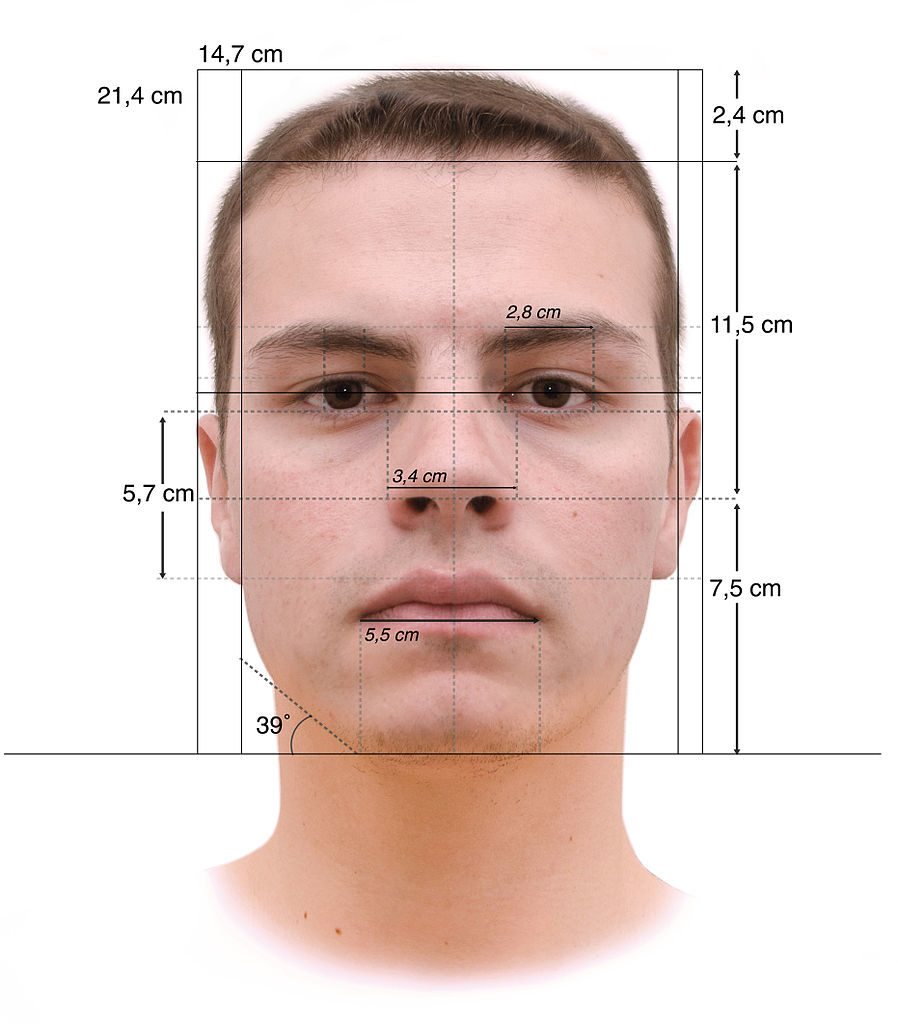 Modern Biological Theories of Criminality
What is the relationship between criminality and biology? As we have seen here, Nineteenth-century practitioners of medical science, phrenologists among them, insisted that criminality was innate, inherent in the offender's brain matter. While they were eventually repudiated as pseudo-scientists, today the pendulum has swung back.
Today we find again there are criminologists and biologists who have begun to speak of a tantalizing but disturbing possibility: that criminality may be inherited as a set of genetic deficits that place one at risk to commit theft, violence, or acts of sexual deviance. But what do these new theories really assert? Are they as dangerous as their forerunners, which the Nazis and other eugenicists used to sterilize, incarcerate, and even execute thousands of supposed "born" criminals? How can we prepare for a future in which leaders may propose crime-control programs based on biology?
Sources
The "Born Criminal"? Lombroso and the Origins of Modern Criminology, by  Emma Mason
Discussion Questions
What characteristics distinguish the Positivist School from the Classical School regarding criminological thought?
How did positivistic theories influence Lombroso? Do you see any validity in this approach?
What can Lombroso's theories tell us about modern biological perspectives on crime? Do you think they cause these theories to be less popular?
What parts of Lombroso's theory do you find least valid…more valid?