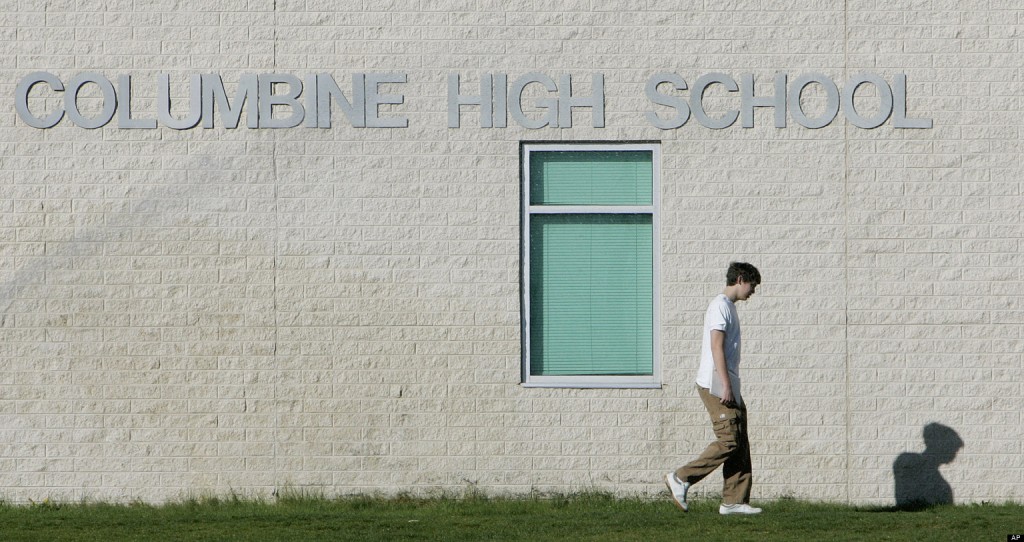 Can We Think of School Shootings as a Public Health Crisis?
This idea is not far-fetched when we consider how gun violence – at least the way it is transmitted – shares many striking similarities to public health epidemics such as cholera in Haiti or HIV/AIDS in the United States.
The same holds true for gun violence. There are patterns of transmission in the United States that go beyond aggregate factors such as race, age, gender, and income. On an individual level, social networks — the people one hangs out with — can predict a given person's likelihood of being shot and killed.
In a study published in March 2017 in the American Journal of Public Health, Andrew V. Papachristos and Christopher Wildeman applied the science of social networks to study patterns of gun homicide in Chicago. The idea here was straightforward: treat gun homicide like a blood-borne pathogen, something transmitted from person to person through specific risky behaviors. Unfortunately, gun violence is not an airborne pathogen: You don't catch a bullet like you catch a cold (Papachristos and Wildeman, 2017). But there is much we might learn from this research and how it informs an approach to the study of gun violence. The researchers found, using methods of social network analysis, that more than 40 percent of all gun homicides in their study occurred within a network of 3,100 people, roughly 4 percent of the community's population. Simply put, being among the 4 percent increased a person's odds of being killed by a gun by 900 percent!
These numbers demonstrate how gun violence spreads like HIV infection: You're more likely to "catch" the disease if you engage in risky behaviors with someone who might be infected. And it's not just people's friends who affect their likelihood of getting shot, but also their friends' friends. This is similar to the transmission of HIV: Your current partner's past sexual partners affect your exposure, even if you don't know them.
In the case of gun homicide, seemingly random victims end up "in the wrong place at the wrong time" by indirect exposure, such as getting a ride from a friend's cousin or by going to the party of a friend's friend. In these cases, victimization is tragic but not random.
Understanding the socially networked nature of gun violence has important implications for how it can be addressed. Prevention efforts can be directed toward those individuals and communities most susceptible to the infection. The solution is not broad, sweeping policies, such as New York's "stop and frisk" or mass arrests, but the opposite: highly targeted efforts to reach specific people in specific places, akin to providing clean needles to drug users to prevent the spread of HIV.
By studying gun violence like we study disease, we, as a society, it is possible that we might improve our chances of discovering who has a greater chance of being shot and focus resources to police, so they can respond better, smarter, and more fairly.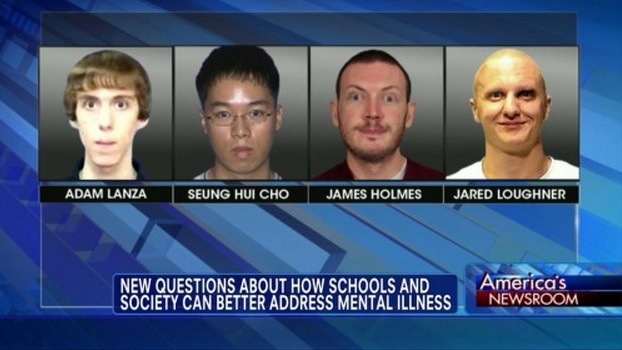 Youth, Firearms & School Shootings: What Are the Odds?
Researchers, not to mention the public, are all interested in knowing if it is possible to predict who is more likely to pull the trigger and/or die at the hands of a gun. To answer this, we begin to get a sense of some of the patterns that distinguish shootings in cases like Sandy Hook Elementary School,  Virgina Tech, and Columbine High School, all of which shared young shooters and young victims in common.
Why Is It Always a White Guy?
While the high-profile mass shootings all share youth in common, as sociologist Michael Kimmel points out, they all share race and gender in common too. The paradox that researchers seek to unwind looks like this: the vast majority of white men do not engage in high-profile/school shootings, yet the vast majority of these types of shooters are white men.
This is why sociologists and critical criminologists will sometimes employ an intersectional theoretical approach to study crime and its victims. They look at how, for example, race, class, and gender are deeply intertwined and produce different outcomes in different social contexts.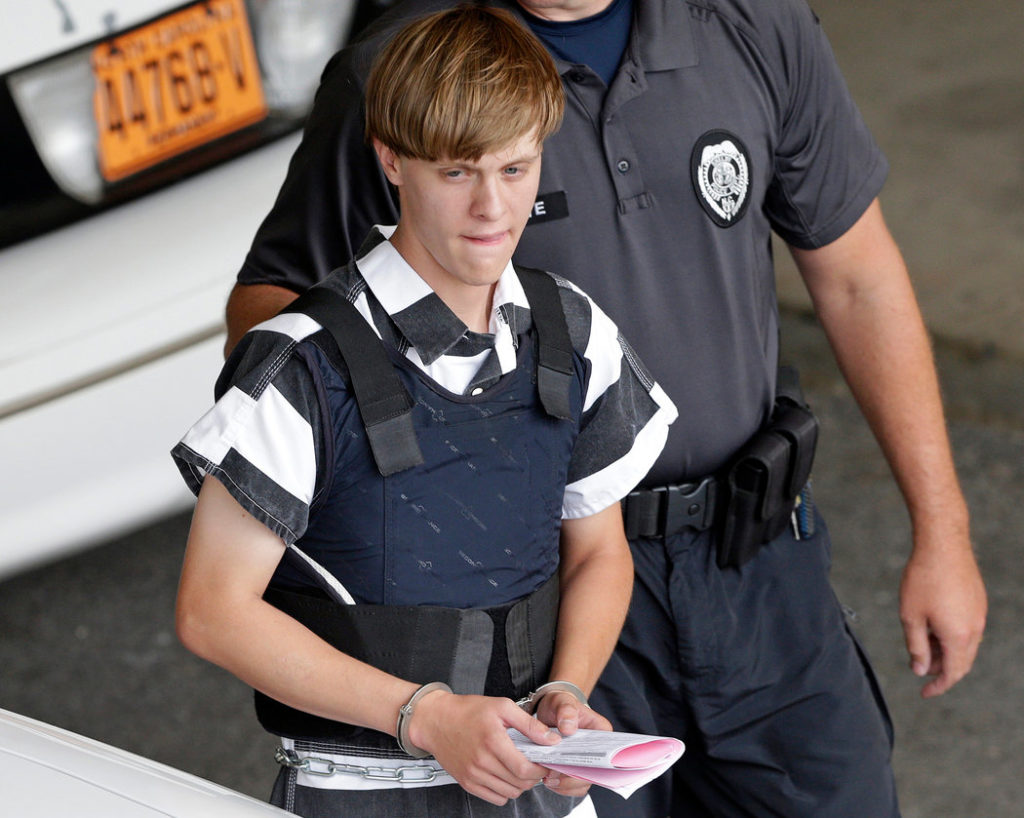 Careful, "You'll Shoot Your Eye Out Kid" 
This is the famous admonition offered by Santa Claus to Ralphie in the holiday favorite movie "A Christmas Story." As it turns out, Ralphie was not alone in burning desire to obtain and use a firearm. Consequently, the United States, tragically, is the undisputed leader when it comes to violent toddlers.
In 2015, toddlers were responsible for more shootings and shooting deaths, than terrorists. Since the beginning of 2015, there were 52 toddler involved shooting incidents in the US. According to the Washington Post:
"In 2015 so far, at least 13 toddlers have inadvertently killed themselves with firearms, 18 more injured themselves, 10 injured other people, and two killed other people."
When that article was published on Oct 14th, there had only been 43 toddler shooting incidents. Since then, toddler shootings have continued, with an average of one toddler involved shooting a week. These stats are just for toddlers though and could very well be inaccurate, as incidents involving children and guns often don't get reported.
Children shot accidentally — usually by other children — are collateral casualties of the accessibility of guns in America, their deaths all the more devastating because they are preventable.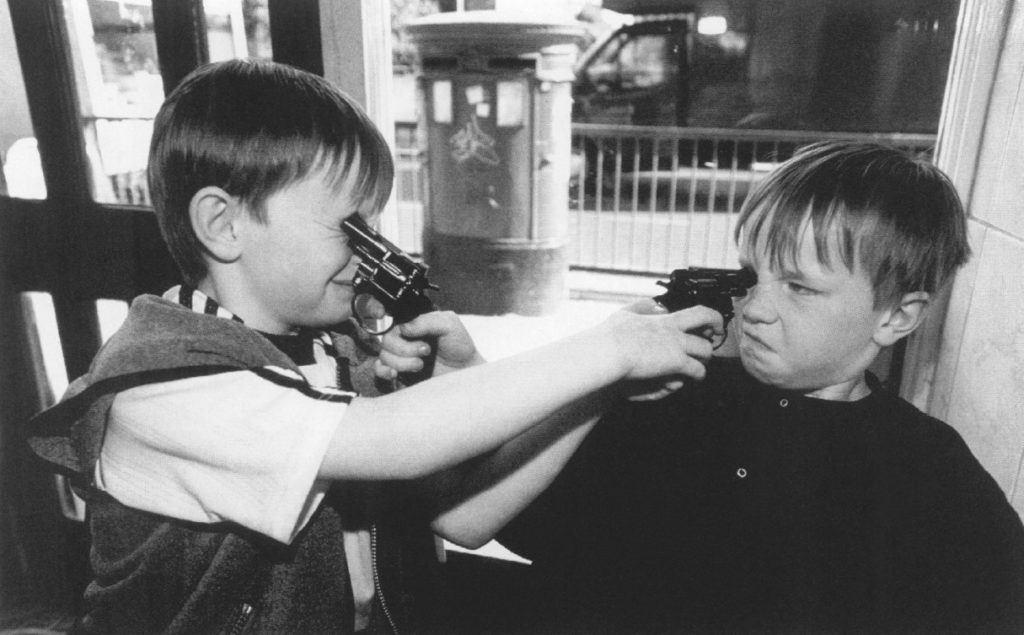 Policy Proposals – How Can We Fix the Problem?
Former President Obama, in the aftermath of the Newtown, Conn., shooting and the horror of its 20 little victims, signed and an executive order requiring more research on gun violence by the CDC and other federal agencies. But funding from Congress is questionable, particularly in light of the most recent election, as policy-makers are on record supporting gun-friendly legislation that promotes the increased availability of guns to people in the United States. This position is not supported by the preponderance of the research that shows gun violence and deaths vary proportionally to their availability and controls in a given society.
Examples of Policy Proposals:
Increase/Promote Gun Ownership
Control Gun Ownership/Regulate Firearms
More/Less Guns in Schools
More/Less Cops in Schools
Mental Health Treatment/Prevent Access to Firearms
Increased/Decreased Use of "Stop & Frisk"
Lobbyists for the National Rifle Association (NRA) have spent considerable time and money to discourage the collection and sharing of information related to guns and gun violence. Keeping the public in the dark about the facts is helpful in advancing an extreme agenda. In particular, the gun lobby has used the under-counting of gun accidents involving juveniles to oppose reasonable policies that could help prevent deaths and injuries caused by the careless handling and storage of firearms.
By calling into question statistics that show children are more likely to die in falls or by drowning than from the accidental discharge of a firearm, a New York Times' report undermined a key argument of the NRA in opposing sensible laws about safe storage of guns and the need to develop technology to make weapons childproof. The madness of opposition to common-sense safeguards was underscored by the heartbreaking stories of a baby fatally shot in his crib by his 2-year-old brother; a 3-year-old who killed himself with a pistol temporarily hidden under a couch by his father; and the 12-year-old girl killed by her brother whose finger slipped on a shotgun.
Sources
"Counting the Young Victims of Firearm Violence," by the Editorial Board of the Washington Post
"I Just Lost My Fourth Student This Year to Gun Violence. I Want to Make Sure He's the Last, " by Tammatha Woodhouse as Told to Kerry Shaw, April 7, 2017
"In the South Bronx, Lives Marred and Erased by Firearms," by James McKinley Jr. and Ashley Southall and Al Baker
"The Most Dangerous Neighborhoods; the Most Inexperienced Cops," by Andrew Fan
"Mental Illness, Mass Shootings, and the Politics of American Firearms," by Jonathan M. Metzl and Kenneth T. MacLeish
Angry White Men: Masculinity at the End of an Era, by Michael Kimmel
"Why a Rising Number of Criminals are Using Facebook Live to Film Their Acts," by Olivia Solon
Network Exposure and Homicide Victimization in an African American Community, by Andrew Papachristos and Christopher Wildeman, 2017.
Class, state, and crime: On the theory and practice of criminal justice., by Richard Quinney  (2d ed.) (New York: Longman, 1980).
The New Criminology: For a Social Theory of Deviance, by Ian Taylor, Paul Walton, and Jock Young (New York: Harper and Row, 1974).
Critical Criminology, by Ian Taylor, Paul Walton, and Jock Young (Routledge and Kegan Paul, 1975).
Discussion Questions
What do you think about Kimmel's model in terms of its ability to predict gun violence and school shootings? Do you think this model could potentially help identify schools at risk (though perhaps not outright predict) mass shootings and school violence? 
Who owns most of the guns in the united states and what explains the patterns, particularly as this applies to youth access to firearms?
How might we use an "intersectional" framework to call attention to social problems associated with gun violence ( a framework that takes into account interpenetrating social factors like race, social class, and gender)?
What do you think about treating gun violence like a public health crisis?