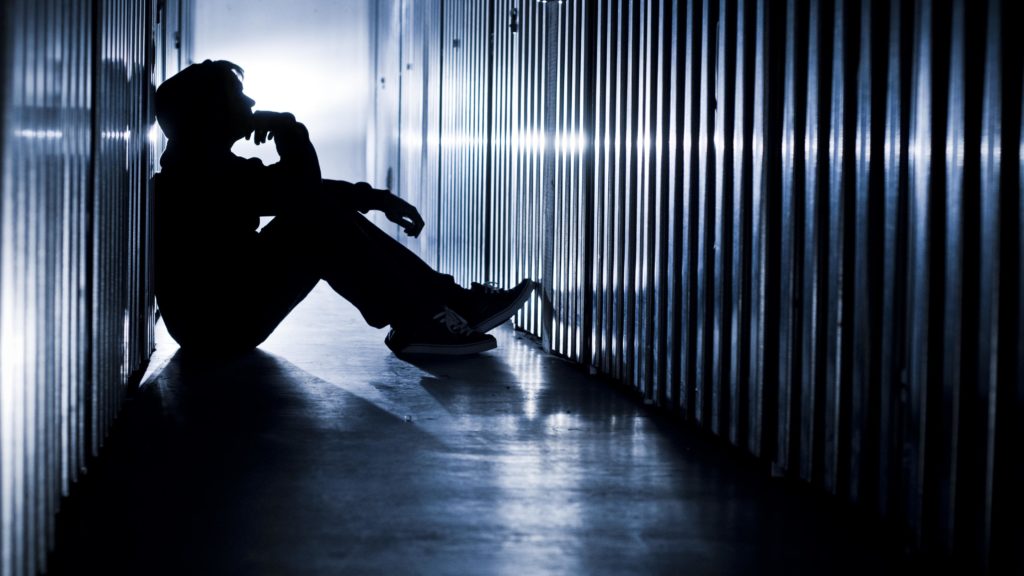 What is Juvenile Delinquency?
Juvenile delinquency and crime is a problem in the United States. A majority of young people admit to engaging in some types of delinquent behavior, though only a small number are ever apprehended by police officers; even fewer are ever referred to a juvenile court.
Definitions of juvenile delinquency vary according to statutory definitions in each state. Most states define a "juvenile" for jurisdictional purposes as a person between the ages of 10 to 18 years of age; although in some states 16-and 17-year-olds may be treated as adults when they have committed a crime.
A "delinquent child" is defined generally as a child who has violated any state or local law; a federal law or law of another state; or who has escaped from confinement in a local or state correctional facility.
What Kind of Crimes Do Youth Commit?
The majority of crimes committed by juveniles are offenses such as theft and shoplifting, vandalism, drug and alcohol use, disorderly conduct, and simple assaults – hitting, kicking, and fights that do not result in serious injury.
Youths engage in behavior such as curfew violations, running away, disobeying parents, school truancy, and alcohol violations. These are referred to as status offenses because they apply only to juvenile-age youth and children, and are not punishable under a state penal code.
Why Do We Care About Juvenile Crime if it's Not Serious?
Most serious property and personal violent crimes are committed by adult offenders over the age of 18. Considerable attention is directed at delinquent behavior and juvenile offending, however, for at least two reasons:.
1) Juvenile-age youth commit a disproportionate number of crimes (compared with their proportion of the population)
2) Delinquency prevention efforts are the first step in reducing crime and violence committed by adult offenders.
Given these findings, which are documented in scientific studies, criminologists, social scientists, lawmakers, and policymakers have focused their efforts on examining the causes of juvenile crime, and on developing programs and public policies to prevent delinquency and correct juvenile offenders.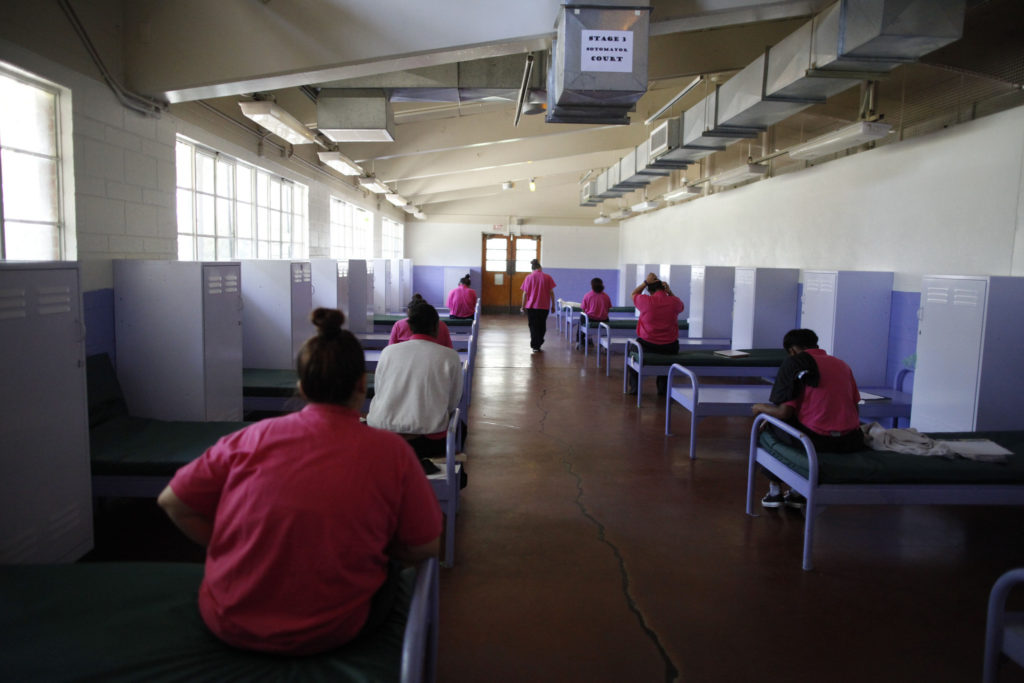 What is Juvenile Justice?
Juvenile justice is the area of criminal law applicable to persons not old enough to be held responsible for criminal acts. In most states, the age for criminal culpability is currently set at 18 years (again, in some states 16-and 17-year-olds may be treated as adults when they have committed a crime).
Juvenile law is mainly governed by state law and most states have enacted a juvenile code.
The parens patriae doctrine was the legal basis for court jurisdiction over juveniles and was central to the juvenile court philosophy, because children who violated laws were not to be treated as criminals. Children were considered less mature and less aware of the consequences of their actions, so they were not to be held legally accountable for their behavior in the same manner as adults. Under the juvenile justice philosophy, youthful offenders were designated as delinquent rather than as criminal, and the primary purpose of the juvenile justice system was not punishment but rehabilitation (see Mennel, 1972, and Davis, 1980).
History of Juvenile Justice
The American juvenile justice system has developed over the past century with a number of differences that distinguish it from the adult criminal justice process. Juvenile justice advocates supported the differences on diminished youthful offender accountability and legal understanding and youths' greater amenability to treatment.
The first juvenile court was established in Chicago, Illinois, in 1899. There is still debate a century later over the goals and the legal procedures for dealing with juvenile offenders. The question of whether juvenile offenders should be tried and sentenced differently than adult offenders elicits strongly held opinions from citizens, policymakers, and professionals. Transfer provisions – the practice of waiving juveniles offenders from the juvenile system to the adult system – are on the uptick, though they remain controversial for reasons that the research shows that the outcomes are less than satisfactory.
Originally, the juvenile justice system was established on the principle of individualized justice and focused on rehabilitation of youthful offenders. While due process protections were considered important, they were considered secondary in importance given the court's emphasis on care, treatment, and rehabilitation for juveniles. It was believed that youths could be held responsible for their unlawful behavior and society could be protected through an informal justice system that focused on treatment and "the best interests of the child." This approach is still appropriate and effective for the majority of juvenile offenders, whose crimes range from status offenses to property offenses to drug offenses.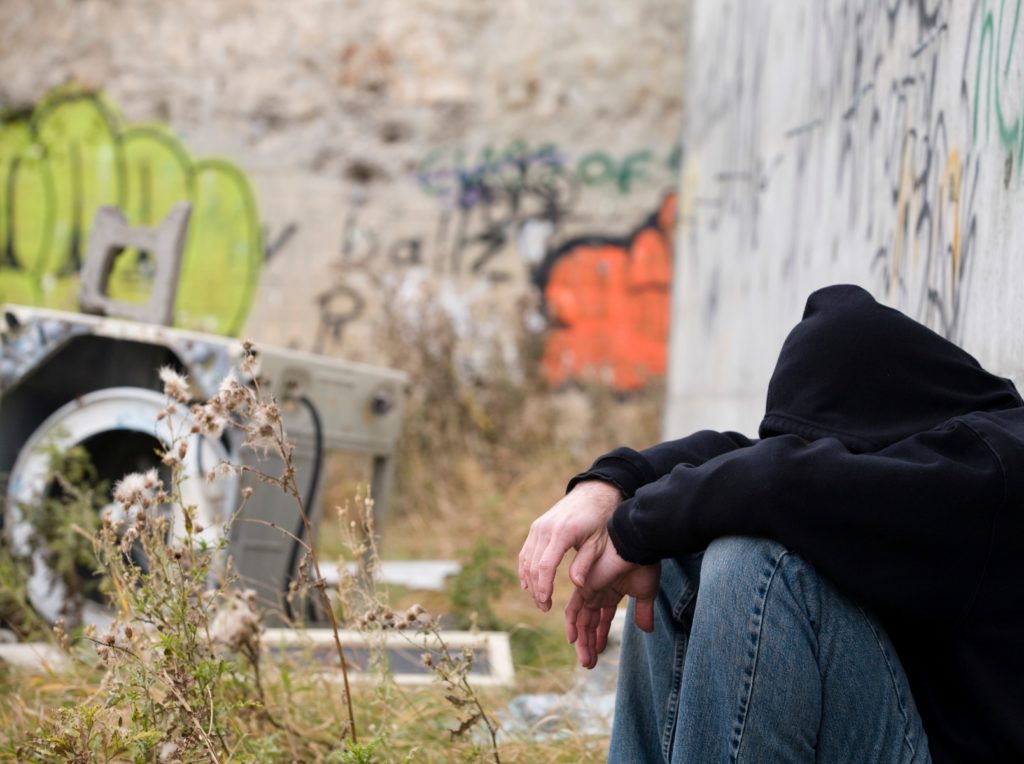 Reform; Not Punishment
The juvenile courts sought to turn juvenile delinquents into productive citizens by focusing on treatment rather than punishment. The laws that established the juvenile courts clearly distinguished their purpose as different from the adult penal codes.
A ruling by the Pennsylvania Supreme Court in the case of Commonwealth v. Fisher in 1905 supported the juvenile court's purpose, and illustrates how the court's role in training delinquent children superseded the rights of children and their parents:
The design is not punishment, nor the restraint imprisonment, any more than is the wholesome restraint which a parent exercises over his child. . . . Every statute which is designed to give protection, care, and training to children, as a parental duty, is but a recognition of the duty of the state, as the legitimate guardian and protector of children where other guardianship fails. No constitutional right is violated. [Commonwealth v. Fisher, 213 Pa. 48 (1905)]
The Pennsylvania Supreme Court thus supported the juvenile court's treatment objectives over the rights of the juvenile or the parents.
Because the purpose of the juvenile court was for the protection and treatment of the child and not for punishment, the juvenile proceeding was more civil than criminal and also informal (unlike the more formal, adversarial criminal court process).
Juvenile reform efforts were also based on the growing optimism that application of the social sciences was more appropriate for handling juvenile offenders than the law.
Delinquency was viewed more as a social problem and a breakdown of the family than a criminal problem.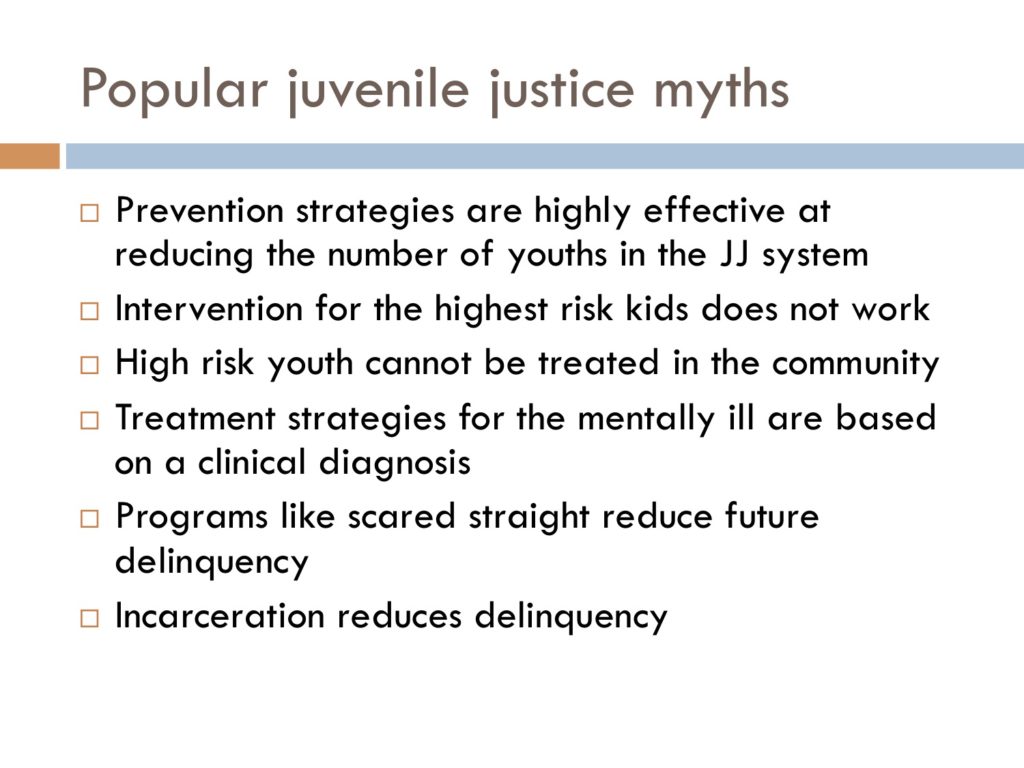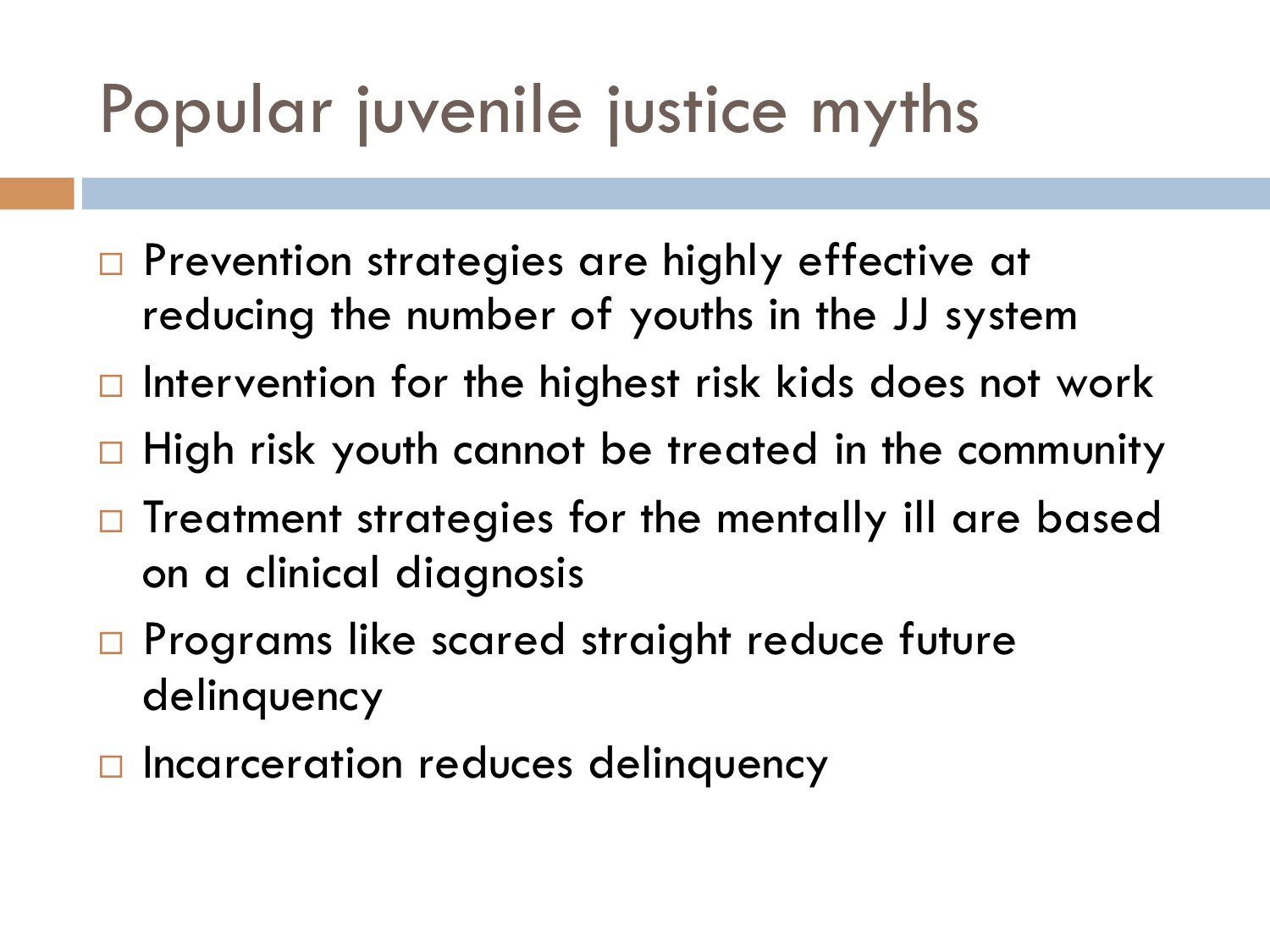 Sources
Mennel, R.M.(1972). 'Origins of the Juvenile Court: Changing Perspectives on the Legal Rights of Juvenile Delinquents,' in Crime and Delinquency 18: 68-78.
Discussion Questions
Why do you think youth become involved in delinquent activity?
What kinds of delinquent activity did you observe among peers growing up? Did you become involved at any point with this activity? If not, how were you able to stay out of trouble? Who do you credit as having a favorable influence in your life to help you avoid being labeled a "troubled youth."
What do you think about "zero-tolerance" policies for youth offenders?