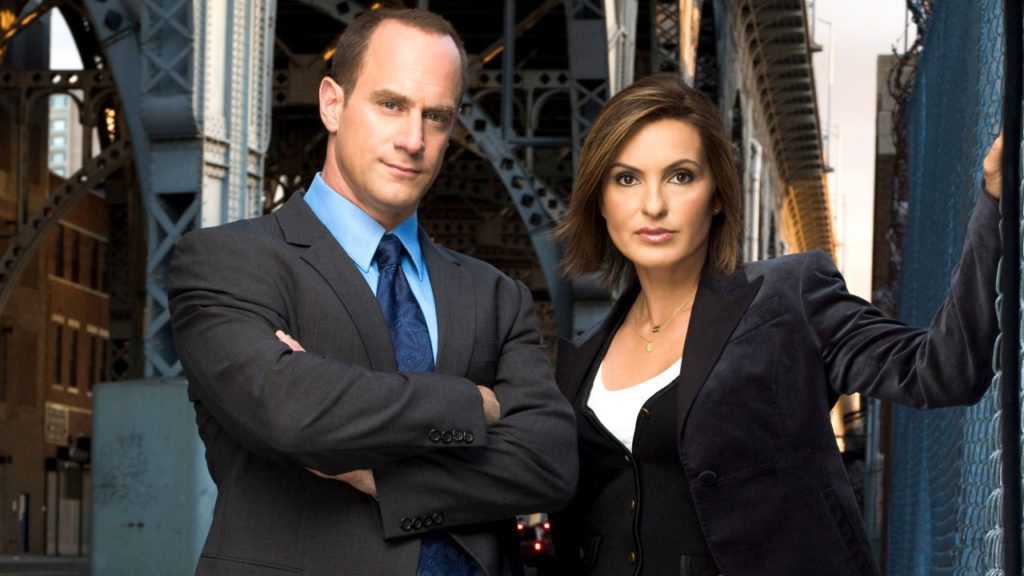 Law and Order Society
Judging by the popularity of TV crime shows, many people appear to be fascinated by criminology and the criminal justice system! This could explain why you decided to take this class…or why you might decide at some point to major in criminology/criminal justice.
Why do you think people are fascinated by crime and criminal behavior? How does the popularity of so many TV shows reflect something about the American mindset towards crime and criminal behavior?
Some crimes fascinate us because they defy explanation – murder, serial killing, rape, mass shooting. While this sort of crime might lie far outside the realm of our individual experiences, the world of TV allows us to peer through the window so to speak; we now have a front row seat that permits us to get up close and personal with larger than life characters as well as other people and events that are removed from our day to day experiences.
It is only natural, as humans, that we seek to understand things that defy explanation. We look for reasons to explain that which appears to be unreasonable. This course will explore some of the theories and causative factors that underlie crime and will look at what might motivate people to commit crime. We'll look at the different sources of data and other information available for researchers and students, who might want to assess the different patterns that are in evidence as part of an effort to explain crime.
What's the Difference Between Criminology and Criminal Justice?
The academic differences between the study of criminology and criminal justice break down simply as follows:
Criminology is the study of the science of crime and criminals. Criminologists tend to be degree-holding academics, researchers, and policymakers, who study crime and criminals as well as associated social trends and patterns of activity that may apply to the former.
Criminal Justice is the study of the institutions that make up the criminal justice system: courts, police, and the law.
What is a Crime?
Simply put, a crime is any human conduct that violates the criminal laws of a state, the federal government, or local jurisdiction that has the power to make and enforce the laws.  But we will not only be concerned with what factually constitutes a crime in this course. We'll also take a look at what may be considered as falling short of criminal behavior – what is deviant or abnormal – and the process by which human conduct may at some point fall outside of social norms, but not the law.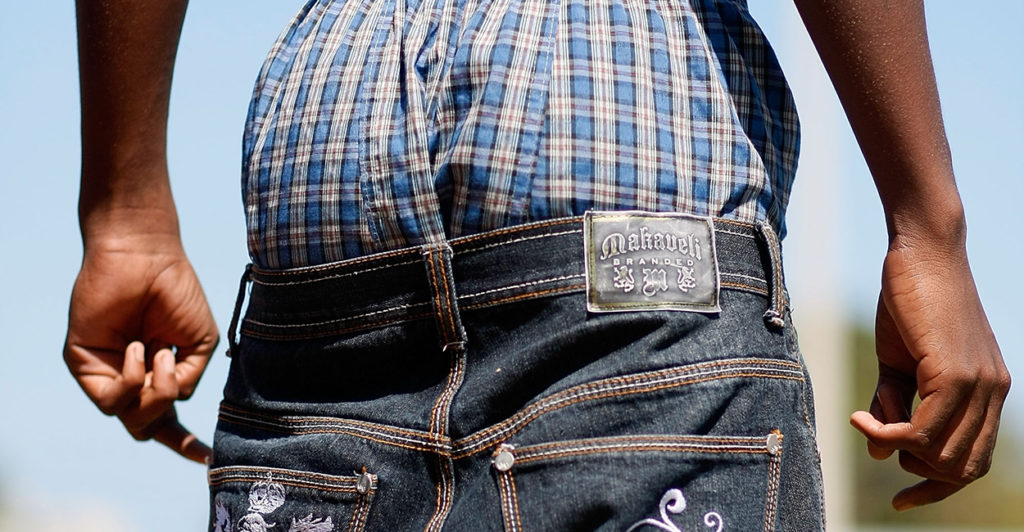 A youngster wears his pants with underwear showing in Riviera Beach, Florida (Photo by Joe Raedle/Getty Images)
Crime, Deviance, Delinquency
Pants "sagging," for example, was for some people deviant, based on social norms, but not against the law. Now, as a result of public outcry, some jurisdictions have passed local ordinances to prohibit the practice. Critics argue that pants sagging is not only not criminal, it is not deviant, to the extent the practice merely expresses a fashion statement. More important, the practice of sagging one's pants ultimately hurts no one and prohibition constitutes a form of racial profiling.
This case is a classic example of how people point to a consensus view of what some would argue is "bad behavior."  Seeing this as a breach of social norms, people in some communities decided to politically mobilize and redefine bad behavior considered deviant, reclassifying it as behavior that is subject to criminal sanction.
Delinquency, on the other hand, is a term that is used to refer to violations of criminal law and deviant behavior committed by young people. The law typically defines "young people" as youth who have not yet attained 18 years of age (varies by state). After attaining the age of 18, youth are processed in the adult criminal justice system.
What Should Be Criminal?
There are two perspectives that help define this: 1) the consensus perspective; and 2) the pluralist perspective.
The consensus perspective emphasizes homogeneity; it is an analytic approach that holds that most members of society agree about what is right and what is wrong and that the various elements of society work together toward a common vision of the greater good. This model of understanding assumes that the majority of citizen in a society share the same values and beliefs. Criminal acts are acts that conflict with these socially held values and beliefs. In short, there are values and morals that we all agree on and they should be reflected in the law. Multicultural societies like the United States find it difficult to achieve this model. Nonetheless, there are residential areas in the U.S. that are less diverse, where people might find they are drawn to the consensus perspective.
Alternatively, the pluralist perspective emphasizes diversity; it is an analytical approach that holds that a multiplicity of values and beliefs exist in any complex society. In spite of this, most social actors agree on the usefulness of law as a formal means of dispute resolution, even as it is understood that in a diverse society with many different social groups conflict is inevitable.
It is the view of both perspectives that the legal system is value-neutral and should be concerned with the best interests of society.