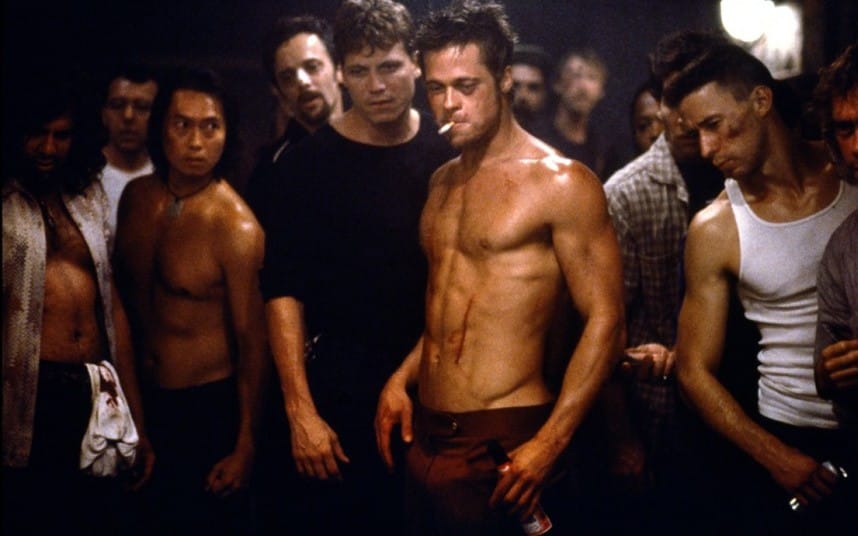 Is Masculinity in "Crisis?"
According to scholar Roger Horrocks, patriarchal masculinity is killing men. That is to say, the particular ways that manhood is idealized requires men to engage in what are essentially deeply self-destructive behaviors (Horrocks, 1994). The movie "Fight Club" serves up a dramatic rendering of the crisis in action. Men are portrayed as having been effectively neutered by advanced capitalism. The protagonist, played by Edward Norton, embodies this type of man, as the plot reveals his "split" personality in tortured by conversations with his idealized self – the character played by Brad Pitt.
So what is this crisis and where did it come from? There are no simple answers to describe the confluence of events. Post- World War II era developments ushered in major changes in the economy, which brought about changes at home and at work. Relations between men and women were radically reformulated. The breadwinning role of the family patriarch, who worked a blue collar job – "Joe Lunchbox" – was destabilized and income responsibility shifted toward women.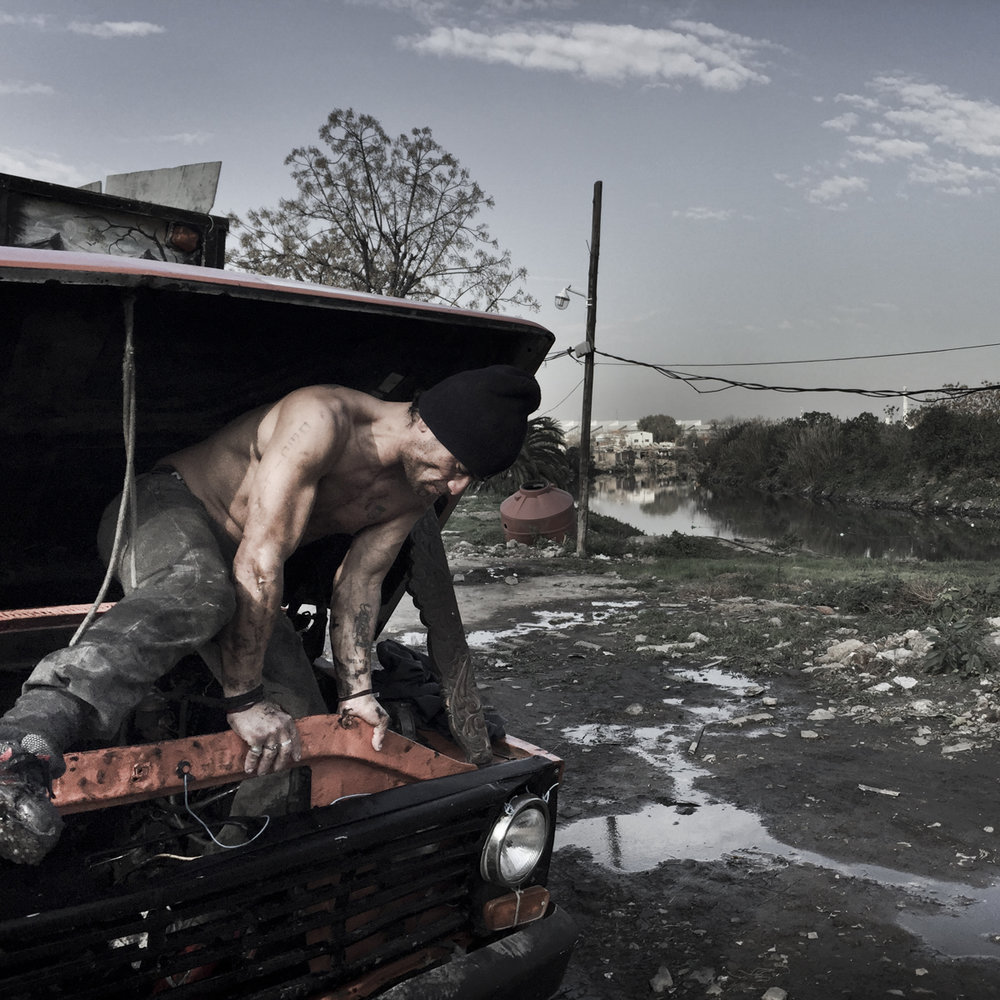 The newfound egalitarianism implied by the change was not always welcome. In the minds of many men, their factory jobs became outdated and "feminized." Office work replaced stereotypically masculine heavy industry occupations that were the mainstay of previous generations.
This is why the 1950's are forever ensconced in the minds of many men as a "golden era." The real man of days gone by – the thick-cut muscle man – is no longer the ideal, according to Hollywood and Madison Ave. He has been effectively replaced by the stylized image of man depicted in films and popular media: the well-groomed, lithesome, chiseled model, who wears bikini briefs. These new men aren't real men (in the minds of many); they're feminized "gay" men; men who are by all accounts neutered and domesticated. Having called into question what it means to be a man, these developments left many men feeling hopeless, adrift, and unsure of their place in a world that seems to have left them behind. What does it mean to be masculine? What can a man do? What would it take to make men "great again."
To put it another way, "real Americans" were/are shooketh. The American Dream gave way to the American nightmare, as the stable work of middle-class white men began to crumble. Union wages that once secured a comfortable lifestyle for such men were undone as well, so that the percent of jobs reflecting union pay dropped from 30% to the barely 10% where it stands today (census citation…source for income stats). High school graduates have, of course, fared worst of all.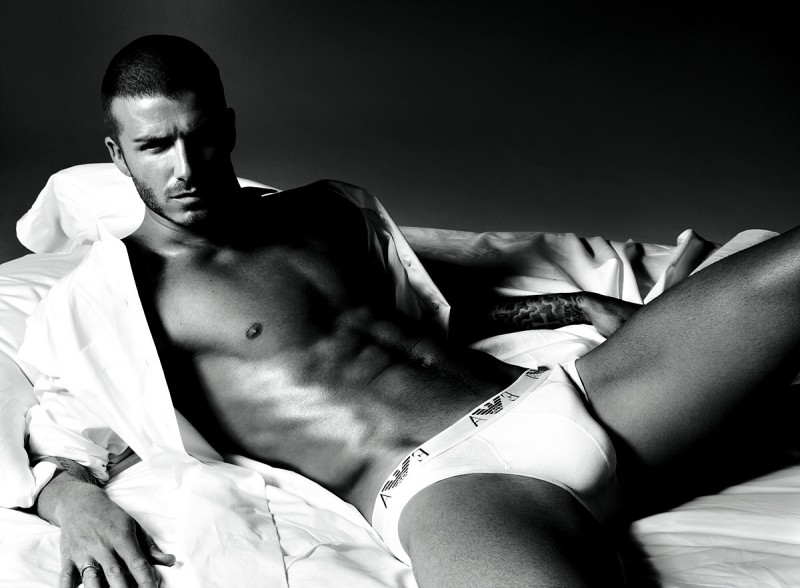 These changes forced many young men, who would not typically seek out a college degree, to enroll in college. Some of these men have come to see themselves as hostages of a broken system that they don't like; they're confined to social spaces where they don't fit in. The new college men are comparatively less interested in "higher learning" and the wisdom espoused by effete liberal professors. Rather, they may simply want to acquire a credential to avoid working at Walmart or McDonald's. "Credential seeking" that is uncoupled from "knowledge seeking" within a higher education system that is not set up to address vocational interests produces frustration and often failure; it creates status/achievement anxiety for students, as institutions scramble to address the needs of the new "customer," who may simply want the piece of paper that signifies a diploma.
Race relations have also been renegotiated. The secure jobs white men once claimed to themselves without competition from more than 50% of the marketplace are no longer "off limits" to women and racialized others. Diversity and multiculturalism are now characteristic of contemporary society. As a result, narratives about who deserves social rewards, who works hard, and who is privileged (or not) form the basis of a new form of populist contentious social politics. Men who have been excluded from new economy opportunities, for lack of an education, are perhaps the most bitter about the changes. Getting a job in 1970 was a simple matter of walking to the union hiring hall, meeting your dad's friends, and conveying a willingness to work hard. Not anymore.
Violence Fixes Everything
As Fight Club illustrates, aggression and violence fix everything. Nothing like a hard punch in the face to give a man clarity about his masculine identity. Yet short of physically bludgeoning other men to within an inch of their life, there are potentially other compensations. Organized sports and military service both emphasize rugged individualism within a framework of male bonding. Buying, collecting and shooting guns, especially guns that are evocative of military weaponry – a bonus for men who either didn't find time to serve, were busy making money, or let's face it, who couldn't "man up." Men find familiarity in these structures. Consequently, any threat to these institutions (NFL protests) represents a potential death blow to the last means of escape men who resort to them to simulate the feeling of life that is all but gone.
Politicians have taken notice of the crises and have cleverly exploited it to advance the careers of men who have themselves, in many respects, failed to live up to these ideals. But that's not the point. The point is to mobilize the legions of "lost boys" to vote. Tell them you're going to bring the old jobs back and reinstall them to their rightful place on top of the social hierarchy the way it was in the good old days – everyone gets to feel great again.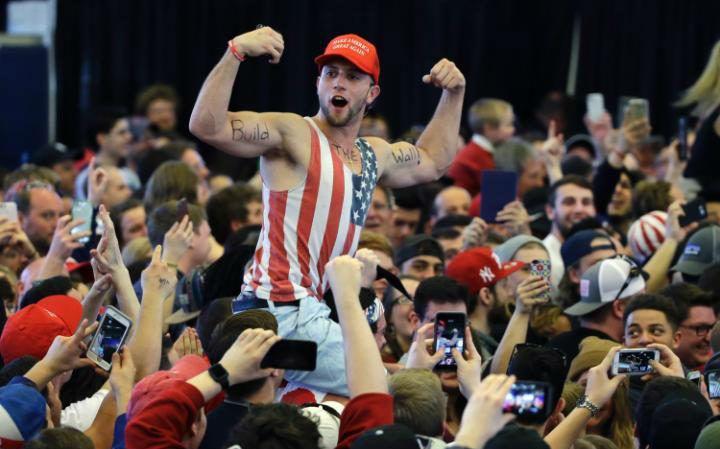 What Is Toxic Masculinity?
The concept of "toxic masculinity" is used in the social sciences to describe male behavior that exceeds that which conventionally identified as normative masculine behavior. When you think of the directives "Be a Man" and "Man up" you are getting close to understanding what is, more or less, a social mandate that dictates how "real men" are supposed to behave. Think of it as masculine praxis, or masculinity in action; it is a form of self-identity that is harmful to both men and women.
Toxic masculinity is masculinity on steroids. Sadly and predictably, it produces profoundly negative social and psychological effects, because it is often violent if not deadly.
For a conceptual definition, we might look to Eric Mankowski, who is the head of Portland State University's Gender and Violence research team. He argues that the concept of toxic masculinity has 4 components: suppression of anything stereotypically feminine, suppression of emotions related to vulnerability (i.e. fear, sadness, helplessness), male domination over women and other men, and aggression. It is from these 4 expectations that we get attitudes and behaviors, like "I deserve to have access to women's bodies" (Mankowski).
Toxic masculinity upholds a patriarchal belief system that males must dominate in relationships, particularly the household, at work, and throughout public life. Stereotypically, we might conceptualize the disposition as one that promotes stoicism and "quiet strength" – an aversion towards being emotionally expressive (which is feminine). Behavior is often aggressive and hyper-sexual, where there is an aim to assert dominance and exert control over other people. In short, being "manly" is indistinguishable from being dominating.
Put another way, toxic masculinity espouses classically misogynistic views that understand and naturalize masculine/male qualities as inherently superior to feminine/female qualities. Yet it is a good deal more than this. Examples of toxic masculinity are, unfortunately, in abundance. Take, for example, Hollywood executive Harvey Weinstein. Weinstein was well-known for being a bully. He yelled and demeaned the people around him, including men (Valenti). His hyper-aggressive sexual assault of the women whose careers he controlled was not simply about sex; it was about power. In the media coverage of his sex crimes, one narrative emerges: people treat him as an "exceptional" example of bad behavior. Yet as journalist and author Jessica Valenti points out, his behavior is not really  exceptional at all:
"For too long," she says, "we've lauded men's domination and aggressiveness as a sign of leadership rather than possible red flags. When men talk over everyone else in a room, we call it confidence rather than entitlement. If they berate others in meetings, we call them powerful and passionate, not bullying. And when they treat women at work differently than they do men, we're told that they're not sexist – they're just "old-school."
Instead of venerating men who exhibit domineering attitudes at work, what if we saw their behavior as a warning sign? After all, experts and research tell us that harassers and sexual abusers often adhere to traditional gender roles, that they're likely narcissists, and that they exhibit behaviors consistent with particular kinds of over-the-top masculinity.
In other words, we have a pretty good idea of what a harasser might act like at work. So why not do something about it?" (Valenti)
Feminist Epistemology: Hegemonic Masculinity
Scholars in gender studies point to the term "hegemonic masculinity," conceived in R. Connell's gender order theory. Hegemonic masculinity is defined as the current configuration of practice that legitimizes men's dominant position in society and justifies the subordination of women, and other marginalized ways of being a man (R. W. Connell, 2005). In what is a significant development, Connell's theory doesn't point to one essential masculinity; but rather identifies that there are "multiple masculinities" which can vary across space, time, and individuals.
The sociological concept hegemonic derives from a theory originally articulated by the Italian Marxist theorist, Antonio Gramsci – cultural hegemony. Hegemonic in this case refers to the cultural dynamics by which a social group claims and sustains a dominant position within a social hierarchy. The following figure illustrates the circular/cyclical pattern of how hegemonic masculinity is produced, reproduced, and perpetuated.
Finally, the concept of hegemonic masculinity was influenced by psychoanalysis and the work of Sigmund Freud. Freud produced the first analytic biographies of men and showed how adult personality was a system that was dynamic and constantly under tension. More recently, Judith Butler added to this in her work that explores the idea of gender as a performance.
We have to begin, as Mankowsky says, to "deconstruct how masculinity is socialized as a performative task rather than a biological imperative" (Mankowski).
You Will Not Replace Us (the Jews Will Not Replace Us) 
Fear of "replacement" has for a long time been a rallying cry for the European alt-right youth movement, Generation Identity. In this case, we're not only talking about a crisis of masculinity but a specific type of masculinity; one that is white and Christian and opposed to ethnic diversity and multiculturalism. American identarian movements have picked up on this refrain and they are quite literally carrying a torch for it, as was demonstrated in Charlottesville Virginia.
So it's not just masculinity that is perceived to be in crisis, it's a problem of Western civilization as a whole, where male identity, racial identity, and religious identity are revealed as inseparable.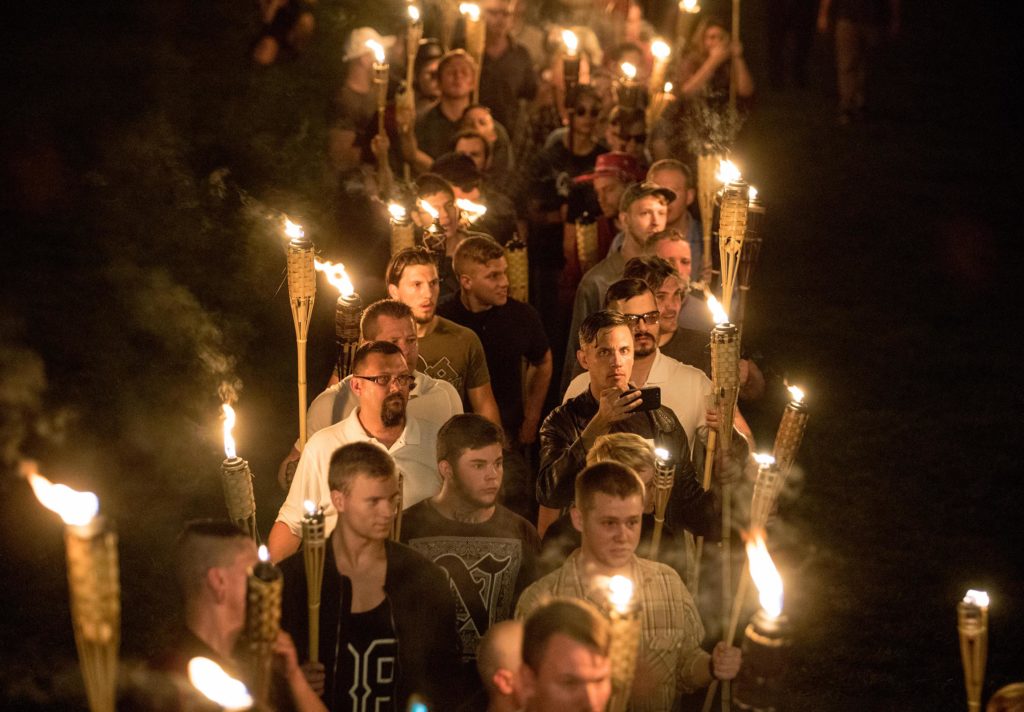 According to the French writer, Renaud Camus, "people don't want other people to come in their territory, in their country, and change their cultures and their religions, their way of living, their way of eating, their way of dressing. It's a worry that is central to the very essence of being human. To be human is to not be replaceable. That is, a human being is not an object, not a thing." So to some degree, these feelings should not surprise us. But is violence the solution?
Normalizing Violence
Toxic masculinity uses violence and coercion to enforce hierarchical social relations, where masculinity is positioned over and above femininity. In doing so, it normalizes violence that too often results in the degradation and outright murder of women. But it doesn't stop here.
Violence can and often is directed at any opportune target that fails to conform to the norms of toxic masculinity. This includes men too – "lesser men" – men who are poor, working-class, nerds, old, queer-bodied, trans, men with disabilities, as well as immigrants – in other words, any man whose embodiment and behavior falls outside standards upheld by American and European models of masculinity. For the same reason, it includes men who fail to embrace norms that call for the domination of others – "Cucks" and "Soy Boys" are the trendy monikers of late that describe the  men of late who are driving the contentious politics of the contemporary moment.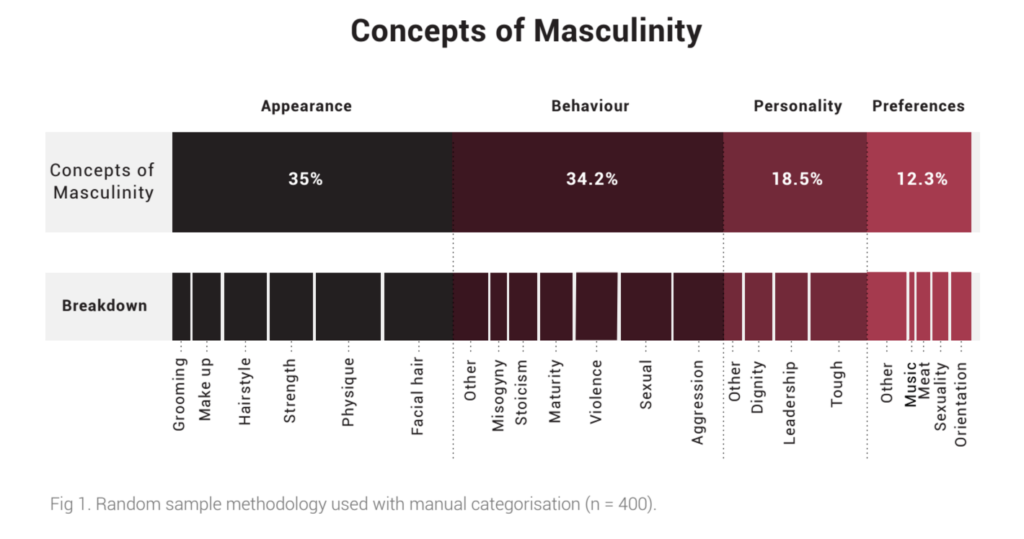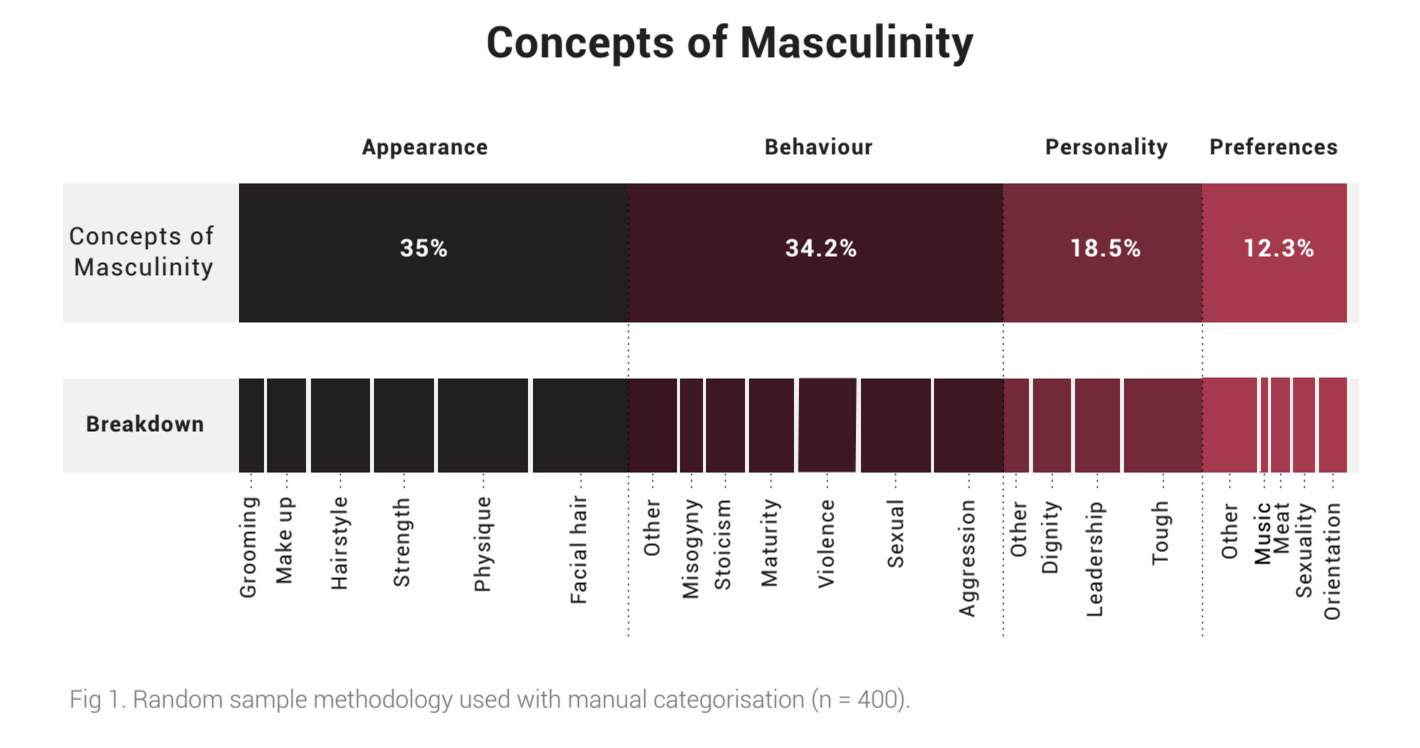 Data reported by Brandwatch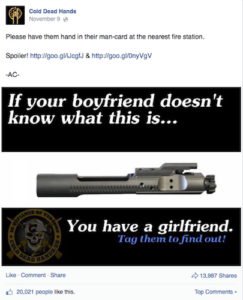 Capitalism & Masculine Performance – A Strain Theory of Masculinity
For a long time, American men have bought into the idea of what is a classically liberal notion – the idea of the "social contract." Setting aside Hobbes and Rousseau for the moment, we might say simply that this idea is understood within the American imaginary as a belief that all one has to do is "work hard" and everything will be okay. This always was and remains a fantasy for all but a few.
The basic problem that many never recognized (and continue not to recognize) is that the deck was always stacked in their favor. America, the land of "equal opportunity" was never really equal; some were more equal than others (i.e. white men), as discrimination against women and ethnic outsiders was inherently built into the system.
Robert Merton's strain theory was advanced to elaborate on Emile Durkheim's strain theory, where he articulated his concept of "anomie" – a feeling characterized by anxiety and alienation, where one is cast adrift due to profound changes in values and social ideals. Merton, of course, added an important economic component to Durkheim's theory and offered a model to explain how people might react to economic strain. But what if we were to elaborate this theory even further to address the crisis in masculinity, where we took a more intersectional approach? We might look at Merton's theory in connection with Connell's masculinity theory, taking care to look at the confluence of social identities brought about by gender, race, and social class dynamics.
Economic discrimination and social inequality make it difficult for males who are not white to attain levels of economic success that put them on equal footing with their white male counterparts. In light of this, there may be social pressure for men of color to assert social dominance (which they lack) – to project power and claim status – by acting hypermasculine.  They make up for their lack of economic success as well as their perceived lack of masculinity by engaging in exaggerated social performances in order to reclaim it.
Wasting Their Whiteness
It stands to reason that not all white men achieved the economic success they thought was theirs for the taking.  Interestingly, this is where white supremacy is revealed to be the con that it is. Struggling to get by and not feeling particularly "privileged" as they are so often told, they become angry when life doesn't produce the rewards they were told they could expect. That is to say, they did their "part" but their hard work didn't pay off.  Consequently, if they're not beign forced to labor for less than their perceived worth and value, they're told how to talk, behave, and dress. And many are pissed.
Why Is It Always the White Guy?
The socialization of males in American society (which varies considerably based on one's race and class) relies in no small measure upon the encouragement of men to achieve self-definition, independence, strength, and a sense of purpose through violence. Military service represents the paragon of this ideal, however, the dynamic is similarly prevalent in sports and fitness activities. All of these interlocking fields of male endeavor participate to some extent in the social reproduction of what is essentially a socially sanctioned cult of violence; one that confers honor and status upon men that can establish dominant status over weaker men and women as well as those who are members of defined racial/ethnic groups. Real men bring the pain. Women are pain.
Sociologists have gone to considerable lengths to study issues like domestic violence and gang violence. But very little work looks at violence specifically in connection with white men as a social group. In his book "Angry White Men," Michael Kimmel, a sociologist at Stony Brook University in New York, takes up the issue of American anger within the context of male entitlement (what he calls "aggrieved entitlement" and criminologist Mike King calls "aggrieved whiteness – the notion that white Americans have become oppressed victims of politically correct multiculturalism).
Pointing to what he calls "masculinity at the end of an era," Kimmel addresses his critique to straight-identified white men, whom he argues are unhappy with changes that occurred in American society over the past 30 years. According to Kimmel "meritocracy sucks when you are suddenly one of the losers."
Escaping the "Man Box"
The concept of a "Man Box" was first popularized by American activist Tony Porter. Porter uses it to draw attention to stereotypical expectations of male behaviors, including heterosexuality, not expressing weakness or fear, acting tough and aggressive, not asking for help, and viewing women as objects (McCool).
In England, volunteers working for a charity called The GREAT Initiative operationalized the concept of the Man Box through their work in schools, where they set up workshops to train young boys (age 9) about gender issues. The purpose of the workshop is to point up ways of thinking that are stereotypical with the end goal being to work with boys to rebuild their understanding of masculinity so they can feel empowered without hurting others. By the end of the workshop, the boys write about their vision for a masculine ideal. This looks like: "asking for help shows strength not weakness", "treat everyone as equal" and the ready-made protest slogan "object 2 objectifying" (McCool)
The program offers one example of what might be done in American classrooms to help undo the damage of masculine stereotypes.  It is not only men but also women obviously who suffer as a result of men feeling compelled to live up to unrealistic ideals imposed on them by a society that in too many respects glorifies and rewards toxic masculinity.
Where Do We Go From Here?
So what do we do now? How do we address the damage that has been produced by what is essentially, for many men, a failure to adjust as well as a failure to attend to the basics of maintaining emotional health? How can we undo what is often a lifetime of toxic life lessons and acculturation to the cult of violence that runs like a poison thread through American culture? Can men unlearn toxic masculinity?
According to Mankowsky, we have to start somewhere. The key is continued examination. We have to be willing to keep working on it and everyone has to do their part.
Sources
"It's No Accident That Sexual Harassers Rise Up in the Ranks," by Jessica Valenti, The Guardian.
"I Went to a Feminism Class for Private School Boys," by Alice McCool, October 2016.
"Masculinity in Crisis," by Roger Horrocks, Self & Society, Vol 22, No.4, September 1994.
R. W. Connell, Masculinities. Second Edition. Berkeley, CA: University of California Press, (1995) 2005.