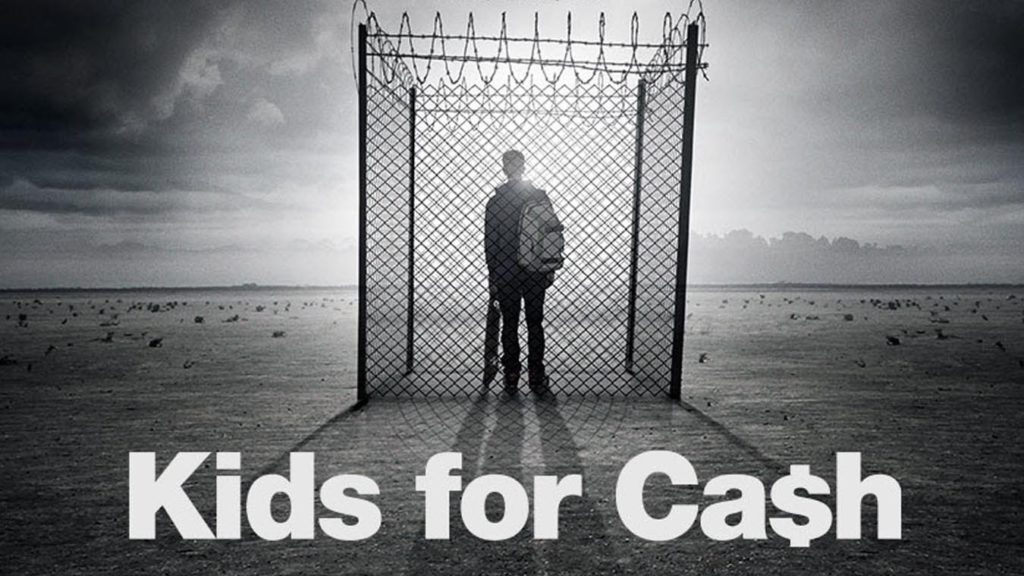 Kids for Cash
In a scandal that rocked the state of Pennsylvania in 2008, two judges in Wilkes-Barre were found guilty of accepting judicial kickbacks from a developer of juvenile detention facilities. The judges pocketed millions in exchange for sending thousands of children to the facility, located in Luzerne County. Typically, the offenses were minor (i.e swearing, stealing a CD from Walmart). It was a stunning abuse of power, and both men were eventually tried and sentenced to long prison terms for treating the children as commodities.
According to the maker of the film documentary, the problem in Wilkes-Barre started with Columbine. That 1999 massacre at a Colorado high school stoked an irrational fear that led school administrators to hand off misbehaving kids to the county. Where a fistfight might have once led to detention or a suspension, now children were getting arrested. And because of judges' strict zero-tolerance policies, they often ended up in shackles.
The Victims
Justin Bodnar was sent to juvenile detention when he was 12 years old for using obscene language during an incident with another student's mother. It put his sent his life in a downward spiral. It was in juvenile where he tried marijuana and heroin for the first time. Now in his early 20s, Bodnar is trying to get his life back on track. His story is just one of several told in the documentary.
Hillary Transue, who created a fake MySpace page to lampoon a teacher. Ed Kenzakoski, a high school wrestler, was detained for having drug paraphernalia in his truck. Kenzakoski never recovered from the experience. He became a different person and got into trouble again, this time as an adult. He took his life in 2010.
People often find it easy to say things like "juveniles who make mistakes should be taught a tough lesson." The stories of most of those featured in Kids for Cash may be unusual in that they were prosecuted for minor or questionable offenses, but most young people sentenced to some form of detention are status offenders, meaning that they have committed offenses that would not be crimes if they were adults.
The Judges
In the documentary film, former judge Michael Conahan was shown admitting to his crime and accepting a plea agreement, though he was left to await sentencing; on September 23, 2011, he was sentenced to 17.5 years in prison and ordered to pay 874,000 dollars in restitution.
Unlike Conahan, former judge Mark Ciavarella did not accept a plea agreement and completely denied allegations of his involvement in the kids-for-cash scam. He and his family went as far as accusing Conahan of lying about the scam. They claimed Ciavarella was being falsely accused of a crime he did not commit. As a result, he was sentenced to 28 years in prison, 10.5 more years than Conahan. Had he admitted to his crimes, Ciavarella may have had a lesser sentence similar to that of Conahan. Ciavarella was found guilty of twelve of thirty-nine federal felonies including racketeering, mail fraud, money laundering, fraud conspiracy and filing false tax returns.
Watch a preview of the documentary here:
What Can We Learn From This?
The movie illustrated how the long-term effects of detention were that kids didn't learn their lesson so much as they sunk into a deep depression as they struggled with post-traumatic stress. Once they finished their sentences, the tiniest infractions would land them back in juvenile detention, where they might learn a thing or two from each other about doing drugs or building a bomb while cultivating a deep hatred for authority.
Not everyone benefits from positive social influences and family support. Recognizing that anyone of us could have been one of the children who became victims in the "kids for cash" scandal, we should heed the warning and approach juvenile justice in a very different way, compared to justice for adults.
The purpose of the juvenile justice system, as established in Pennsylvania law, is reform and treatment – not punishment.
Evidence-based research demonstrates the effectiveness of programs designed to keep young offenders from becoming repeat offenders, as well as programs that allow them to seek expungement of their records after their sentence is served. One of the aims here, of course, is to help juveniles continue to pursue education and employment opportunities – opportunities they may otherwise be denied with a record hanging over their heads.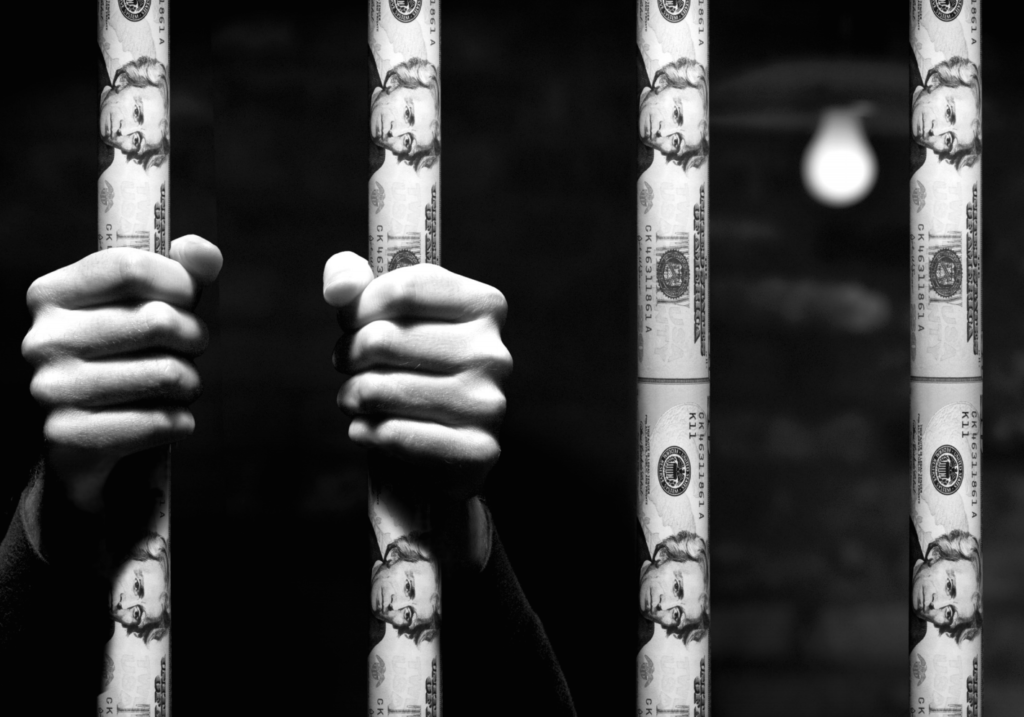 Prisons for Profit – the Prison Industrial Complex (article by Madison Pauly originally appeared in Mother Jones Magazine)
Immigration agents sparked panic across the country when a series of high-profile operations made it clear that a new era of crackdowns on undocumented immigrants had begun. Coming on the heels of a couple of major executive orders on immigration, the arrests and deportations were a very public reminder of President Donald Trump's promise to deport upwards of 2 million immigrants upon taking office.
But given that America's detention system for immigrants has been running at full capacity for some time now, where is the president going to put all of these people before deporting them?
In new jails, for starters. In the same executive order that called for the construction of a southern border wall, Trump instructed Immigration and Customs Enforcement (ICE) to build out its sprawling network of immigration detention centers. Starting "immediately," his order said, ICE should construct new facilities, lease space for immigrants alongside inmates in existing local jails, and sign new contracts—likely with private prison companies. The scale of that expansion became clearer on February 5, when the Los Angeles Times reported on a memo handed down in late January from White House immigration experts to top Homeland Security officials. The document called for raising the number of immigrants ICE incarcerates daily, nationwide, to 80,000 people.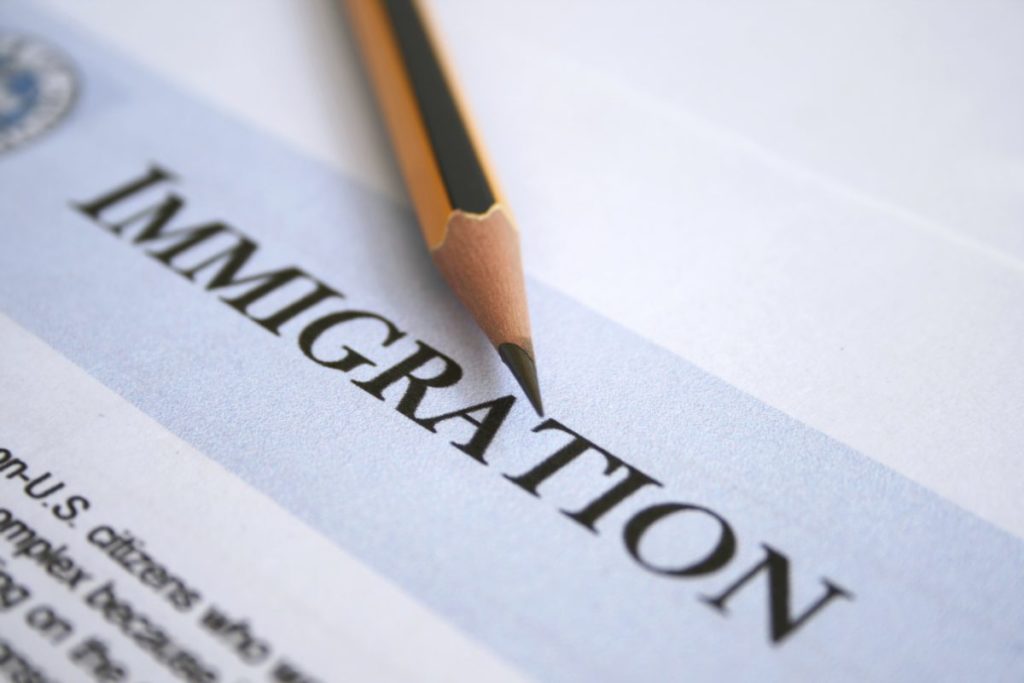 Last year, ICE detained more than 352,000 people. The number of detainees held each day, typically between 31,000 and 34,000, reached a historic high of about 41,000 people in the fall, as Customs and Border Protection apprehended more people on the southwest border while seeing a simultaneous rise in asylum seekers. But doubling the daily capacity to 80,000 "would require ICE to sprint to add more capacity than the agency has ever added in its entire history," says Carl Takei, staff attorney for the ACLU's National Prison Project. It would also take an extra $2 billion in government funding per year, detention experts interviewed by Mother Jones estimated. And, Takei warned, "we don't know if 80,000 is where he'll stop."
Yet even if ICE does not adopt an 80,000-person detention quota, other changes laid out in Trump's executive orders suggest that vastly more people will be detained in the coming months and years. For example, Trump ordered ICE to prioritize deporting not only immigrants who been convicted or charged with crimes, but also those who had "committed acts that constitute a chargeable offense"—a category that could include entering the country illegally and driving without a license. Trump also ordered Homeland Security Secretary John Kelly, who oversees ICE, to take "all appropriate actions" to detain undocumented immigrants while their cases are pending.
Beyond that, ICE could stop granting parole to asylum seekers, explains Margo Schlanger, a former Obama administration official who served as Homeland Security's top authority on civil rights. With ICE taking enforcement action against more categories of immigration offenders and releasing fewer of them, Schlanger says, "we could get to a very large sum of people in detention very quickly."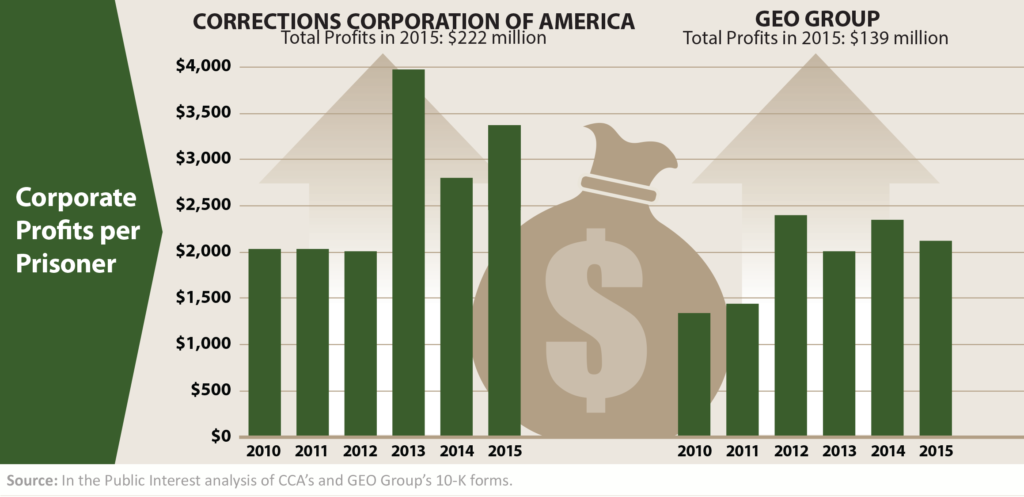 It's not difficult to guess who profits. In an earnings call last week, the private prison giant CoreCivic (formerly known as the Corrections Corporation of America, or CCA) announced that it saw the ICE detention expansion as a business opportunity. "When coupled with the above average rate of crossings along the southwest border, these executive orders appear likely to significantly increase the need for safe, humane, and appropriate detention bed capacity that we have available," CoreCivic President and CEO Damon Hininger said.
As of November, a whopping 65 percent of ICE detainees were held in facilities run by private prison companies, which typically earn a fee per detainee per night and whose business model depends upon minimizing costs to return profits to their shareholders. Since Trump's election, private prison stocks have soared, and two new, for-profit detention centers are opening in Georgia and Texas.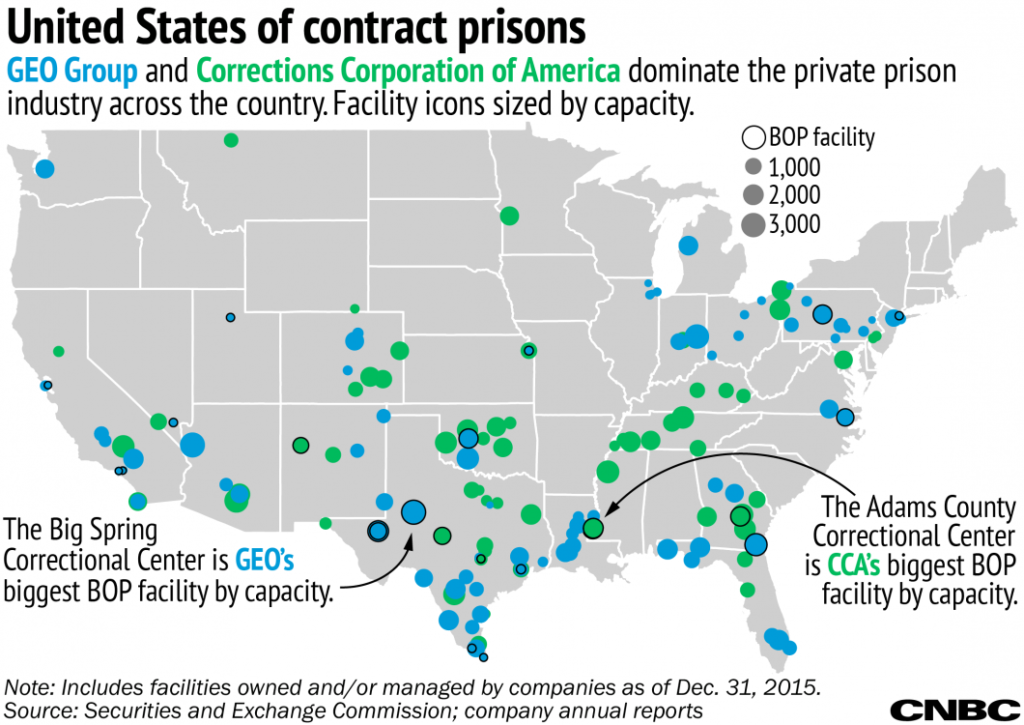 Making $$$$ Out of Misery
Another private prison company, Management & Training Corp., is reportedly seeking a contract with ICE to reopen the Willacy County Correctional Institution, a troubled detention camp that held up to 2,000 ICE detainees in Kevlar tents between 2006 and 2011. "Historically, ICE has relied heavily on the private prison industry every time the detention system has expanded," Takei says. "There's little doubt in my mind that they will continue to rely on the private prison industry in what's going to be the biggest expansion of the agency in history."
The first new detention center contracts will likely take the form of arrangements between ICE and local governments to reopen empty prison facilities as detention centers or rent beds in existing local jails, Takei says. The arrangements, known intergovernmental service agreements, allow ICE to cut deals with local governments and private prison companies while avoiding a lengthy public bidding process. Occasionally, the local government agrees to hold ICE detainees alongside inmates in their publicly run jail—an arrangement a Department of Homeland Security subcommittee recently called "the most problematic" option for holding detainees. But most of the time, local governments simply act as middlemen in deals between ICE and private prison companies.
The opaque nature of the process allows all parties to avoid public outcry before the deals are signed, explains Silky Shah, co-director of the Detention Watch Network, an immigrant rights advocacy group. So far, immigration advocates haven't gotten wind of many new contracts being negotiated or signed since Trump's inauguration. "But that doesn't mean contracting activity is not taking place," Takei says. "I suspect there are closed-door meetings taking place across the country right now."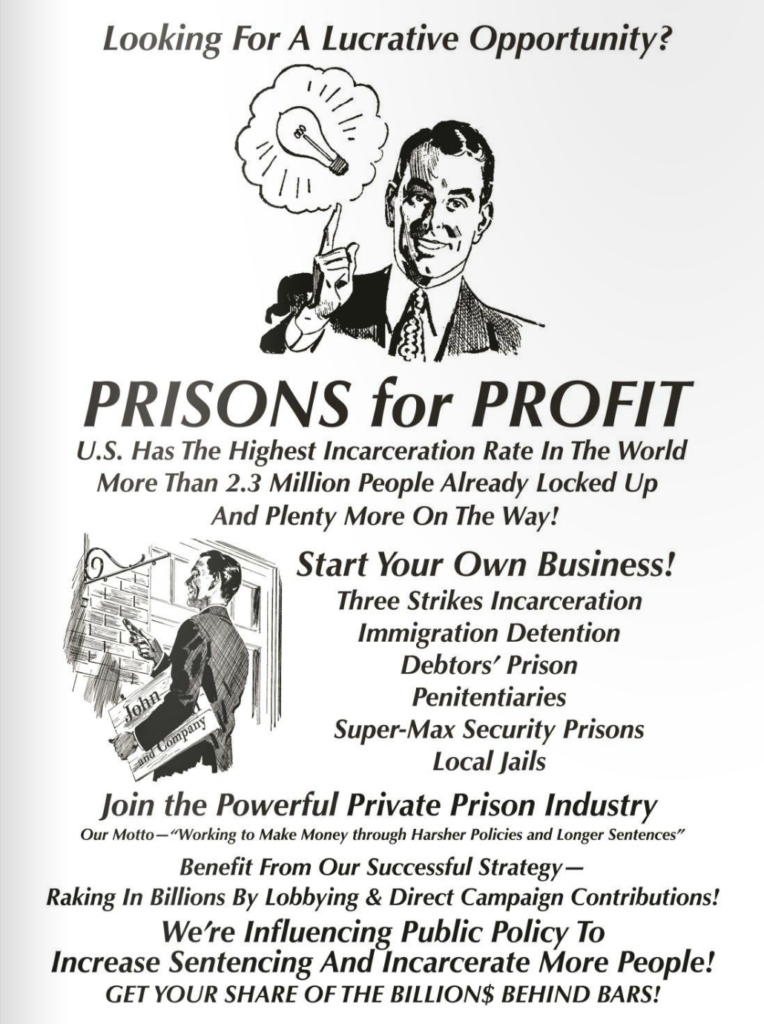 Expanding detention quickly could have a high human cost. Schlanger is worried that conditions inside detention facilities could deteriorate without proper oversight from the Department of Homeland Security. "There are a lot of bad things that happen if the number of beds is ramped up fast, without appropriate controls, monitoring, supervision, and care," she says, pointing to the potential overuse of solitary confinement, inadequate safety measures, poor nutrition, and insufficient medical care. "That means detainees could die." Asylum seekers, she warns, will have a harder time fighting their immigration cases from inside detention centers, where it's difficult to access lawyers and gather evidence. More could be coerced into voluntary deportation: "You're vulnerable to the government saying to you, 'Look, we'll let you out from detention, but you have to give up your immigration case.'"
We don't have to look far in the past to see the danger of rushing to open new detention facilities. Last year, as several thousand Haitian immigrants arrived on the southern border, fleeing natural disasters and poverty, the Department of Homeland Security began seeking contracts for new detention facilities to accommodate the surge. In their scramble to secure space for the new arrivals, ICE officials reportedly considered ignoring quality standards for the facilities—"scraping the bottom looking for beds," as one official told the Wall Street Journal.
The bottom of the barrel, in this case, included a prison in Cibola County, New Mexico, owned by CoreCivic. Last summer, after an investigation by The Nation revealed a pattern of severe, longtime medical neglect in the 1,100-bed facility—which had gone months without a doctor—the US Bureau of Prisons decided to pull its inmates out and cancel its contract with CoreCivic. Yet less than a month after the last federal prisoner was transferred out, ICE was already negotiating an agreement with the county and CoreCivic to detain immigrants in the newly vacant facility. Four hundred immigrants are currently detained there. Takei notes that ICE contracted with the same company, for the same prison: "There weren't any substantive changes."
Shah expects to see familiar problems like poor medical care worsen as new deals for detention facilities are finalized. "One of the concerns we hear most often is that when people complain about ailments, [officers] will come back and just say, 'Well, drink more water, or take an Advil and you'll be fine,'" she says. "It's a really harsh system already. If you're going to expand at this level, it's just going to become that much harsher."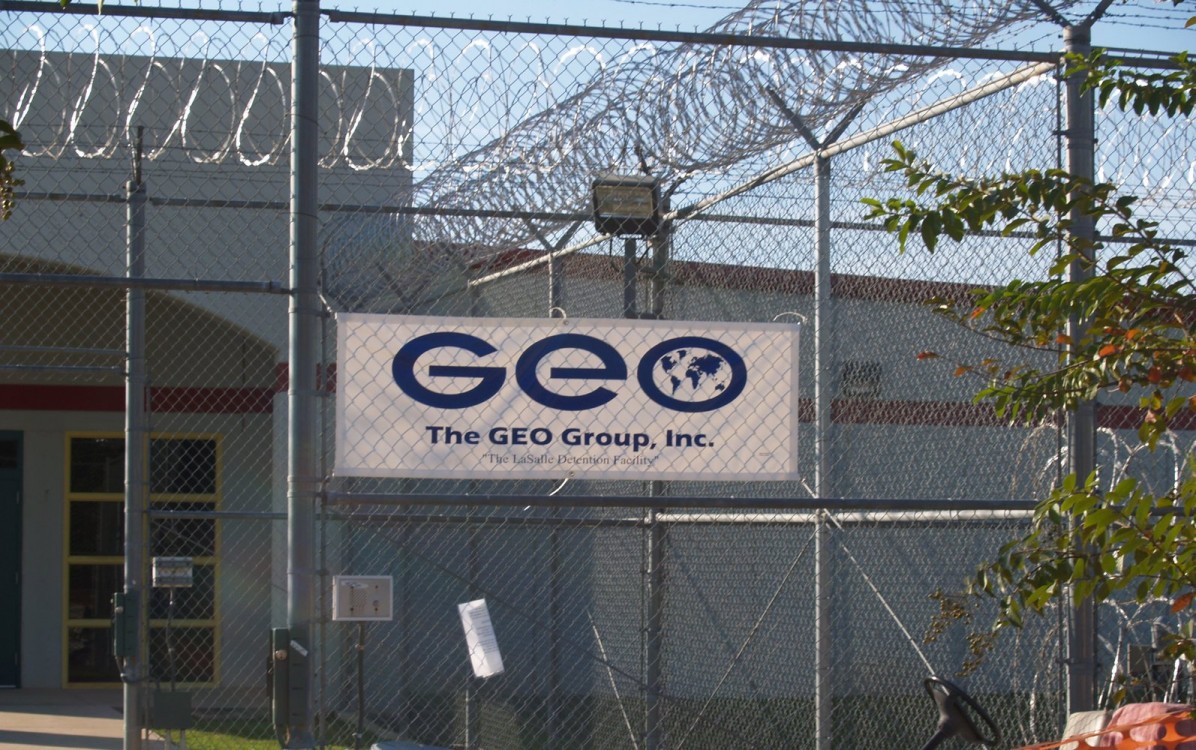 Private Prison Industry Licking it's Chops Over Trump's Deportation Plans," by Madison Pauly
Discussion Questions
Were you familiar with the concept of "prisons for profit?" Given what was presented here, can you explain the potential conflict of interest inherent in running prisons for profit?
During the Obama Presidency, legislation was implemented to curtail the growth of for-profit prisons; the new administration reversed course and is pursing the opposite policy – fostering their growth. What research/evidence can you cite to support one policy over the other?
Is it appropriate to think of prison as a form of government subsidized public housing?
What do you think about the morality of locking people up for profit?
What products do you own/use that are produced by prisoners? Take a quick personal inventory and discuss!