Paper Presentations and Talks
Cultural Studies Association (CSA): Policing Crises Now
Villanova University, Philadelphia, Pa, June 2016
Paper Presented: "Middle-Range Theories and Long-Range Missiles: Science as Performance"


Crossroads 2014. Joint conference sponsored by the Society for Cultural Studies, the Association for Cultural Studies (ACS), and the University of Tampere, Finland.
Paper presented: "Bodies of War: Video Ethnography and Auto-Affection." July 2014.


Gender, Bodies & Technology: Performing the Human, Virginia Polytechnic Institute and State University, Blacksburg, VA
Paper presented: "Making War, Making Bodies." May 2014.


SSSP Annual Meeting, August 2013, New York, NY
Paper presented: "War, Medical Normalization, and Disability"
Minding the Body: Dualism and its Discontents, Graduate Center, CUNY,
March 2013, New York, NY
Paper presented: "The Body as the Scene of War"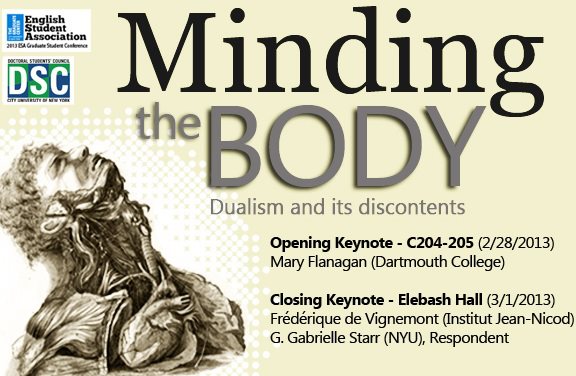 Eastern Sociological Society, March 2013, Boston, MA
Paper presented: "Ethical Issues & Military Research: Research Methods and the Human Terrain"
International Conference on The Body, Graduate Center, CUNY, April 2011, New York, NY
Paper presented: "War, Traumatic Injury and Embodied Conflict"
Cultural Studies Association, March 2011, Columbia College, Chicago, Illinois
Paper presented: "Technoscience as Fetish: Making Weapons and Bodies"
Cultural Studies Association, March 2010, University of California, Berkeley
Paper presented: "The Body at War: Between Discipline and Biopolitics"
Panel Discussant/Presider
Eastern Sociological Society, Military Sub-conference, March 23, 2013, Boston , MA
Panel Discussant: "Micro to Macro Military Issues"
Eastern Sociological Society, March 22, 2009, Baltimore, Maryland
Panel Presider and Discussant: "Military and Health"