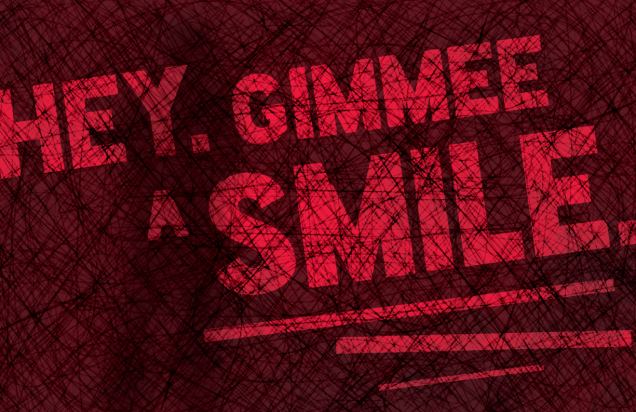 Gimmee a Smile
It's safe to say that just about every woman and maybe even a few men have had some experience with the street phenomenon known as "cat-calling." And now, due to the overwhelming power of social media, it is highly likely that a lot of you saw the viral video produced by the marketing company "Hollaback," where a woman records her experience walking up and down the streets of New York City. While the video was powerful in terms of its marketing outreach and for shining a light on the problem of street harassment; it was nevertheless problematic in terms of the way it represented men. Most of the men that appeared in the video were poor and/or working class men, identified as black or latino. The production company, it turned out, edited out the white men, whose incidents of harassment were deemed to be not as sensational or camera worthy.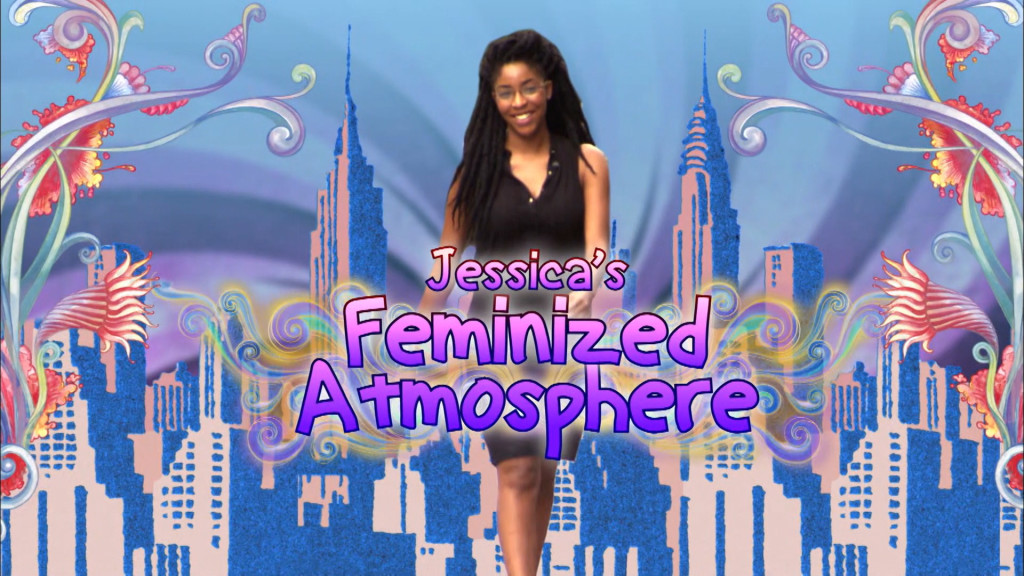 Jessica Williams navigates the streets of New York
[ Note: to watch this video, paste the following link in your browser http://thedailyshow.cc.com/videos/5ndnit/jessica-s-feminized-atmosphere ]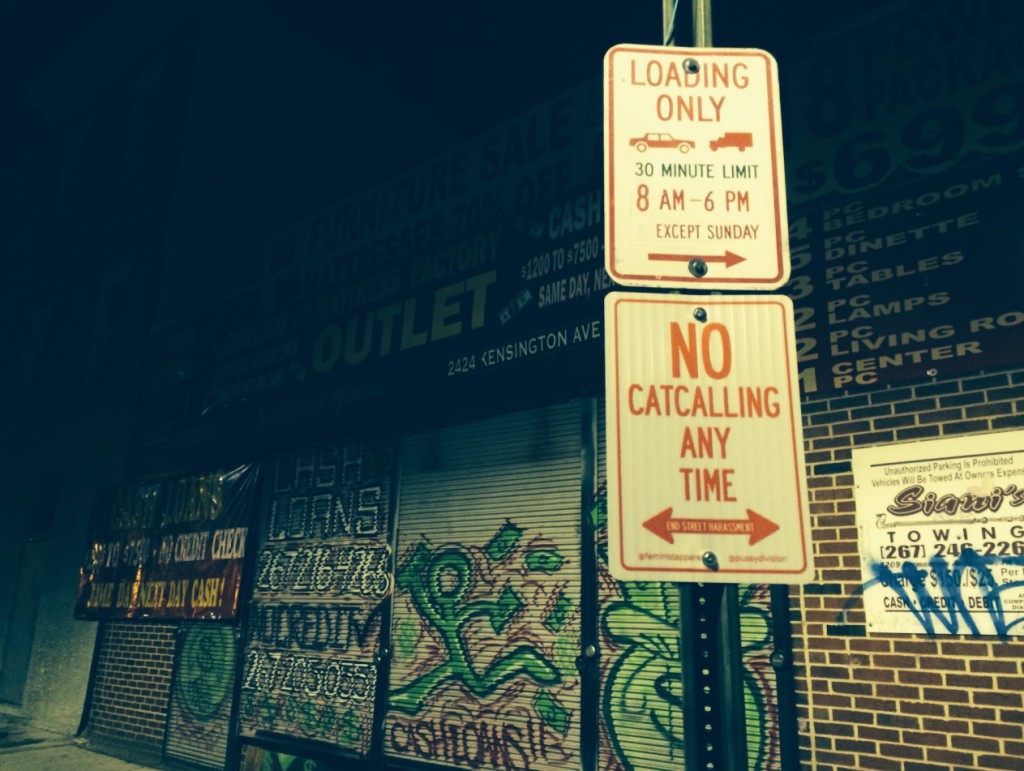 What Men Are Really Saying When They Catcall Women
Here again, we might use intersectional theory to help us make sense of the different experiences that people have in regards to street harassment, taking into account how this activity plays out in different ways, based on dynamics of race, class, and gender.
The first video demonstrated how poor and working class men engage in street harassment. Now think about how not poor professional men, many who are often white, might engage in similar activity, even if it is not always on the street.
What if Dudes Catcalled Dudes?
Elon Jame White, the CEO of This Week in Blackness, isn't buying the "guys just want to say Hello" argument. He started the hashtag #DudesGreetingDudes to illustrate the absurdity of the idea.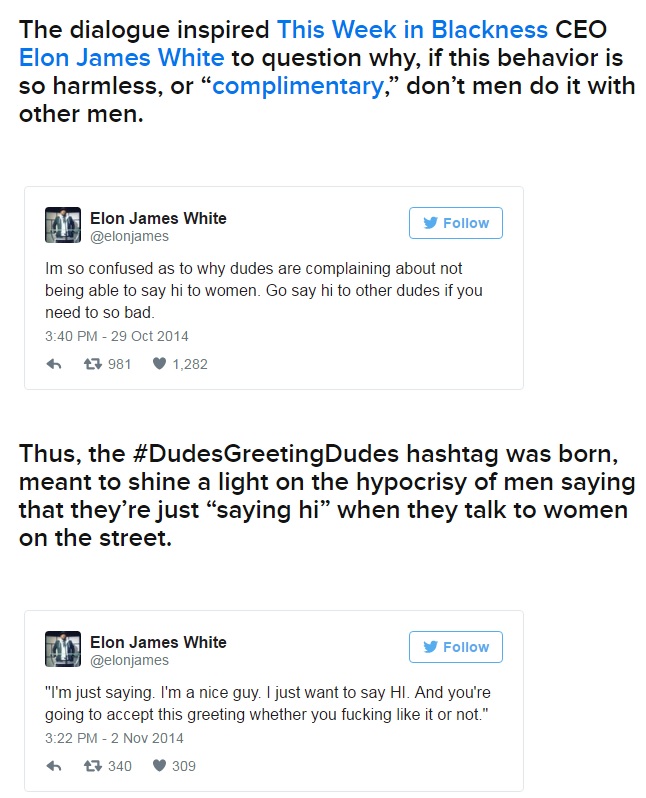 The Comedians at Funny or Die are in on the joke to0, as they take the absurdity to another level, acting out what it would look like if men said the kind of things to each other that they say to other women.
Benevolent Patriarchy
Why are women so sensitive about catcalling? Don't they understand that men who are socially awkward are simply trying to say "hi?"
Not really. There's actually a lot more going on here than meets the eye. These so-called greetings are a great example of what we might call "benevolent patriarchy."
Let's break this down a bit. What do we mean by "patriarchy?" Patriarchy refers to an ideology or belief system rooted in unique gender differences; it upholds the idea of a "natural" social order, where men are in charge and women are submissive. Patriarchy is the legitimating ideology that underlies the belief that it is just, right, and proper for men to control political, economic, corporate, legal, social, and marital spheres.
"Benevolent" partriarchy, on the other hand, represents a more insidieous form of this type of thinking: it's the same idea with nicer packaging. For example, the idealization of motherhood, the idea that women should look to men and expect protection,  recognition, and leadership, from them. All rely, more or less, on tacit acceptance of the idea that female self-esteem should be grounded in male approval; and that female self-actualization takes place through men.
So what's really going on with this greeting behavior? First, the men are exercising their gendered prerogative to both control social space and women's bodies. Women are supposed to "accept" the "compliment, which is really not a compliment at all, but an example of men exercising power over women. Second, when women fail to respond or appreciate their greeting, they generally take advantage of the opportunity/opening to remind women of their place: to be an object (not a person) of male desire. Women who resist the greeting, don't respond, etc. are written off as "bitches" and ingrates, who should be thankful they are getting male attention. See how that works?
In these instances, the men commit what sociologist Erving Goffman might call an act of "interactional vandalism." When men call out to women subsequently indicate they are not interested in having a conversation with them, the men force women to technically "break the rules" of polite social interaction (refusing to acknowledge them). In light of this, catcalls are not greetings at all; they are examples of harassment pure and simple. To illustrate the absurdity of benevolent patriarchy, comedian and This Week In Blackness CEO, Elon James White created the hashtag #dudesgreetingdudes. He serves up the following critique on Twitter:
Gender-based Street Harassment – "Prettiness is not a rent you pay for occupying a space marked 'female.'"
Gender-based Street harassment, which can effect men as well as women (though incidents reported by women are far more frequent and are to some extent normalized) , is part of a larger system opression, where men feel entitled to comment upon women's bodies based on their appearance and mannerisms. This kind of harassment is based on the problematic idea that public spaces are actually "men's spaces" and that women passing through them are subject to the desires, needs, and opinions of the men that own this space.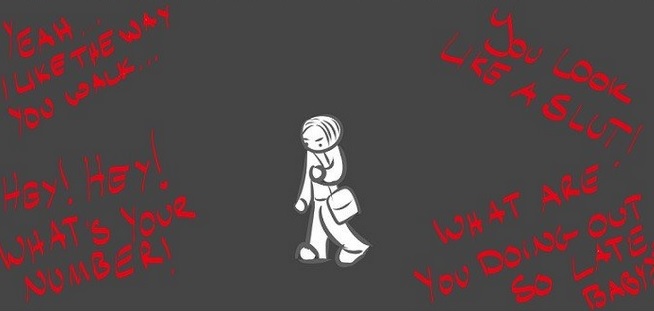 Sexual harassment is not about desireability. Nor as was stated earlier is it a simple matter of men simply wanting to offer a greeting or share a compliment; this behavior is about men feeling empowered to tell women who dare to encroach upon their social space that they are not sexy to them; that their appearance is not pleaseing; and that by resisting the terms of desirability that are implicit in this system of opressive objectification, they are subject to challenge, insult, and outright dismissal of their personhood.
Behavior that many want to dismiss on grounds that someone is merely  "joking" or offering a "compliment" is sexually objectifying. Women are not being treated as women, who are worthy of respect; they are being treated as objects. This type of behavior,  moreover, lays a foundation for progressively worse behavior that can lead to sexual violence.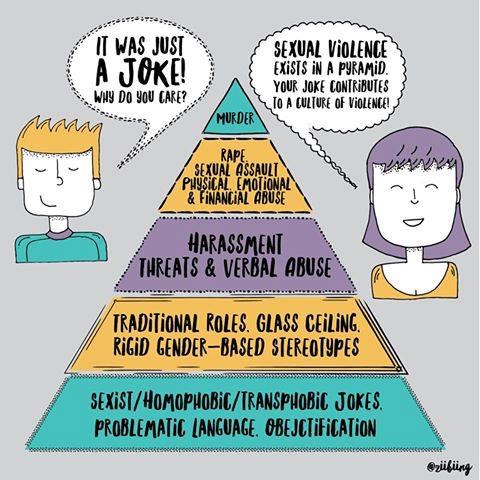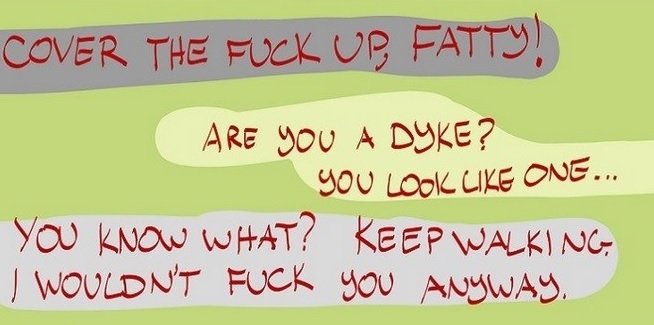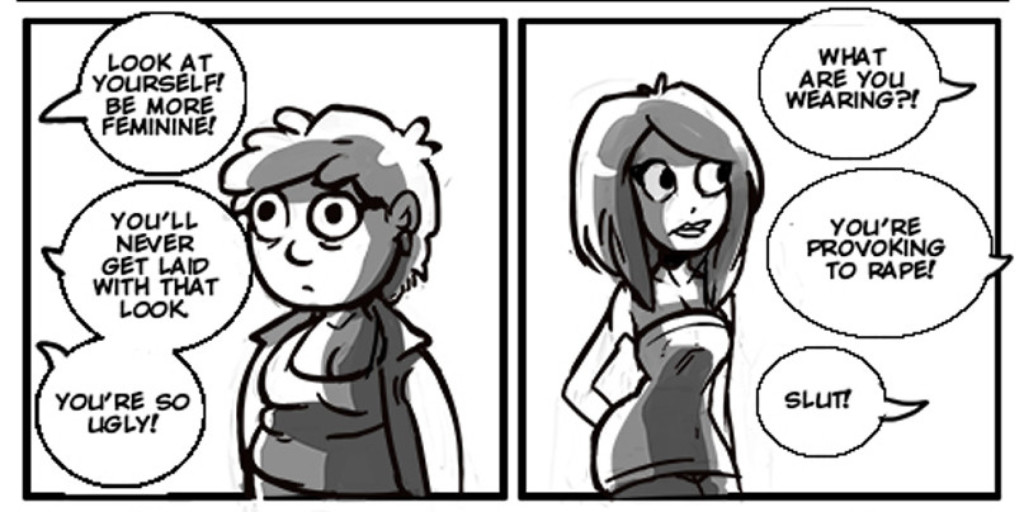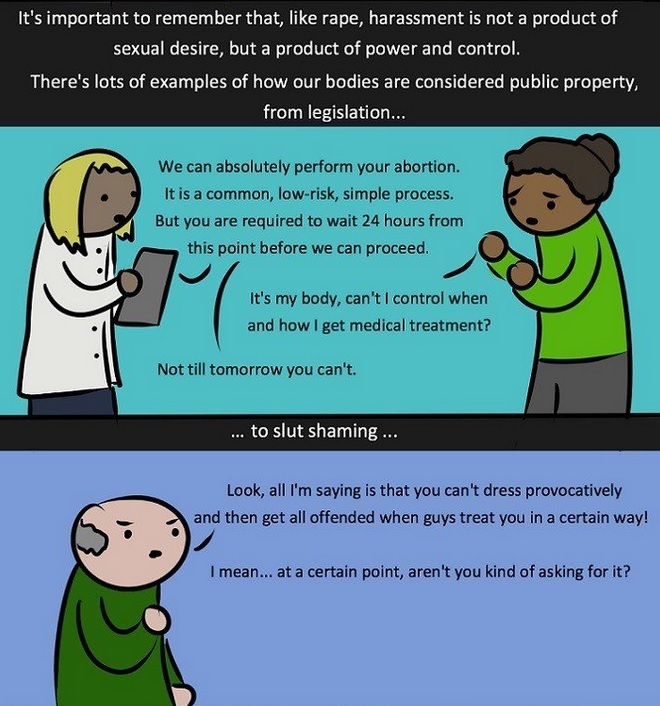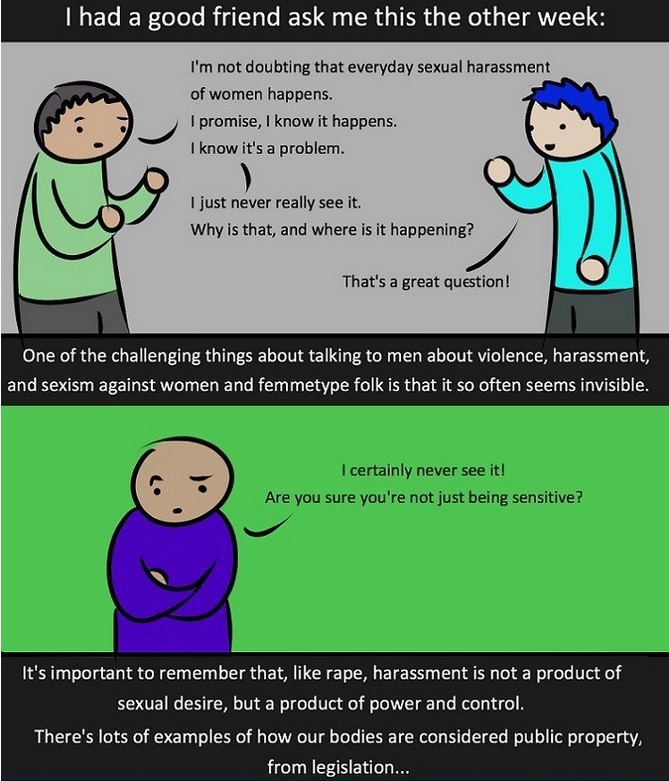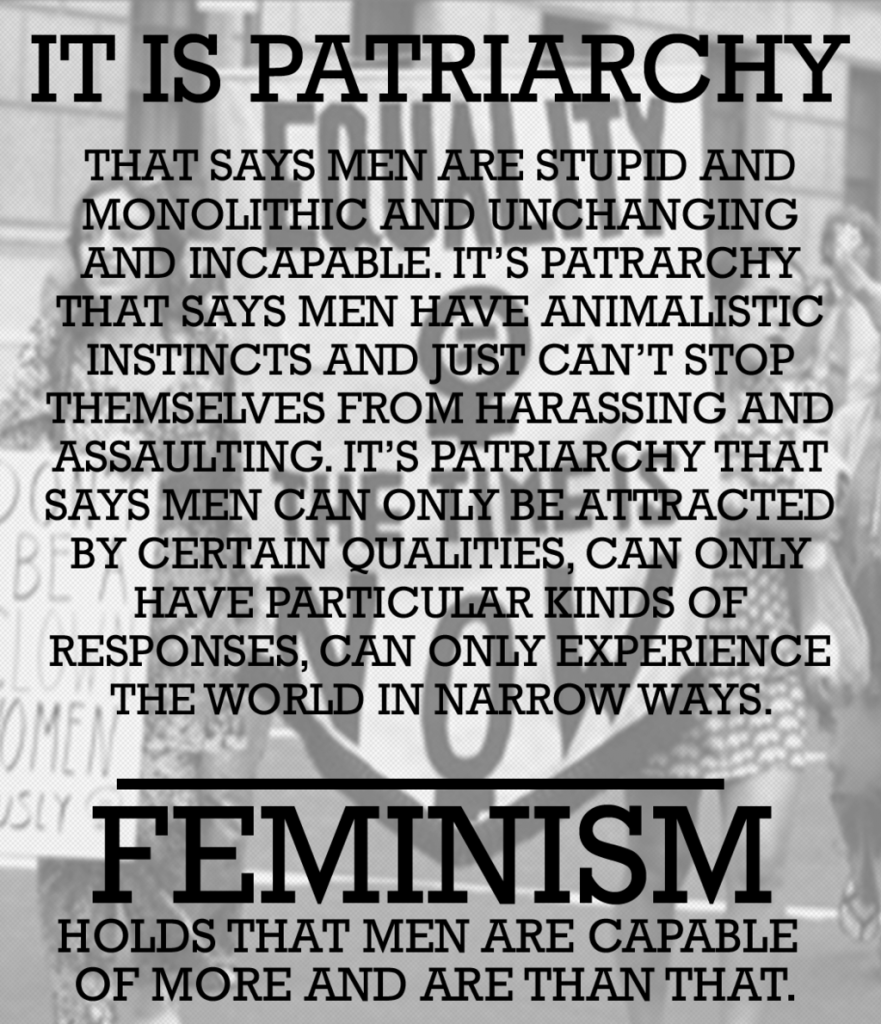 Sources
For more on what does it mean to be pretty, check out his blog post by Erin McKean.
Discussion Questions:
Can you recall a time that you experienced street harassment? What was the social context and how did it make you feel?
Traditional "wisdom" holds that "men can't control their urges" or "boys will be boys." Rather than agreeing with this logic, why don't more men take issue with thinking that more or less puts them on a level with animals that can't control themselves?
Why does our culture seem to only ever address the problem of harassment and sexual violence as a "woman's problem" instead of providing a corrective to men: don't harass women- don't rape.