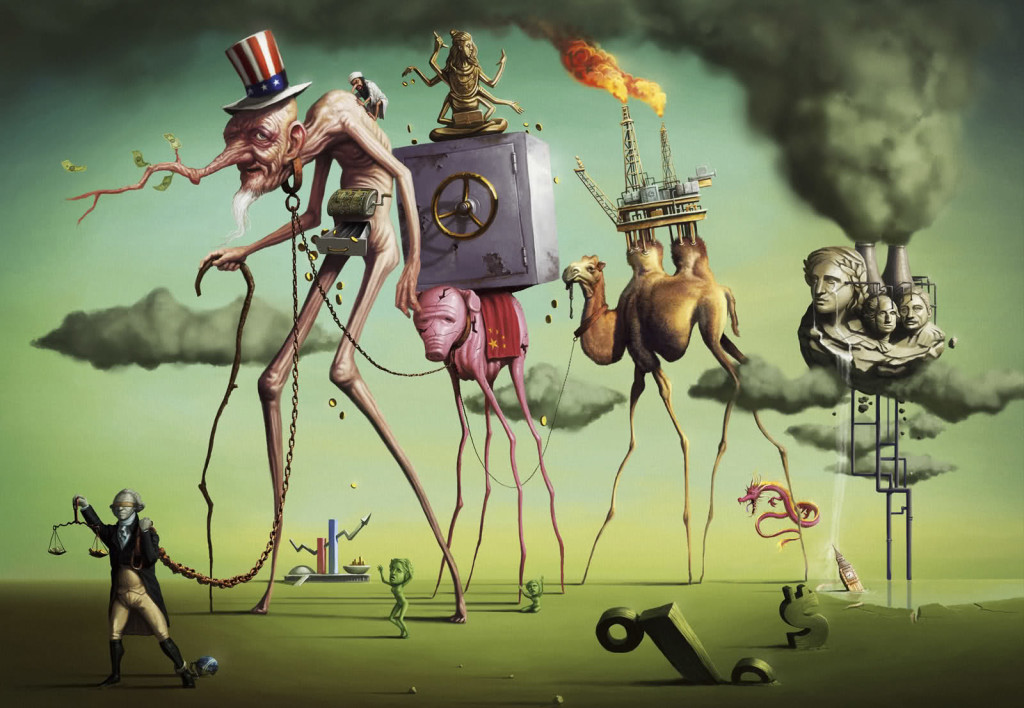 In the introductory lecture to this class, I ask my students to respond to the question "Why Do We Fight?" The answers never cease to amaze me and are always thought provoking.
Clearly, we are all just getting to know each other at this point. Likewise, we are all entering this semester-long  "conversation" from different places, life experiences, and doubtless are shaped by different beliefs and knowledge frameworks. Many of you by your own admission have not spent a lot of time thinking about war in a systematic way, nor do you have a lot of social contact with people who fought in wars. As a rule, when I read the output from this first writing assignment, I find invariably that there are no "easy answers" that can be offered in response to the question. Some of you write that we fight for reasons that have to do with money, power, resources, and to defend national interests. Others talk about the socio-economic status of soldiers/recruits – they lack financial resources, want education, or have a desire to escape economically precarious small towns, where many grow up without hope or opportunity. Whatever the case, there are no "wrong" answers. We fight for a lot of different reasons. The important thing to remember is that we are taking the next steps together, so that you might begin to think about war as a social problem in the same manner as a sociologist. The key here, as C. Wright Mills once wrote, is we must endeavor to think about war as both a "personal trouble" and a "public issue." We must, in other words, cultivate our sociological imagination.
Throughout this course then, we'll endeavor to think simultaneously about issues of agency and structure. In particular, we want to think about how individuals and social groups lie within this structure – how they shape and are shaped by it. So for example, we'll look at the interlocking dynamics of race, class, and gender as this applies to military service. We'll look at how our foreign policy reflects social dynamics bound up in issues of political economy. Yet at the same time, I want you to also think about how war makes people "feel." Issues of nationalism, patriotism, citizenship, social solidarity, and group belonging are consequential to how we engage in what academics refer to as "self-making" projects. These issues, I think you will find, all have a major impact on who we are as people and what we come to believe as "truth."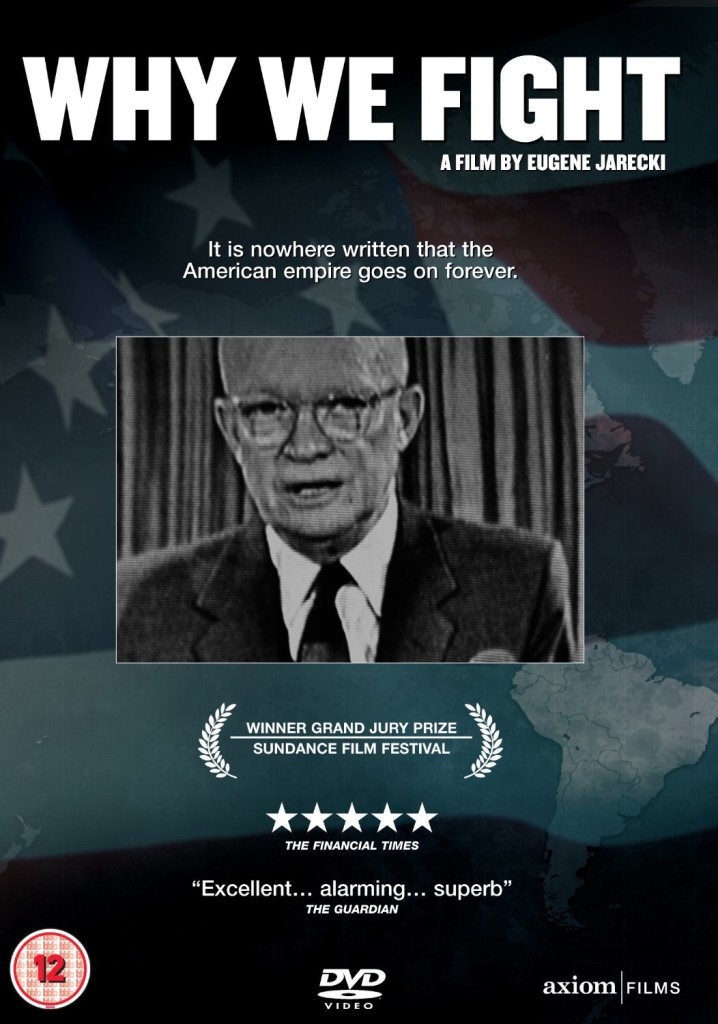 Film – Why We Fight
The first documentary film that we watch together as a class is aptly titled "Why We Fight." The title refers to a series of World War II propaganda movies directed by Frank Capra that were commissioned by the U.S. government as means to justify their decision to enter the war.
Directed by Eugene Jarecki, this film charts the rise and proliferation of the military-industrial complex, as it asserts that in every decade since World War II, the American public was misled so that the government could take them to war and fuel the military-industrial economy, thereby securing American political, economic, and military dominance throughout the world.
In terms of politics, the film does an admirable job of interviewing key players and thought leaders from all sides of the political spectrum. Interviewed are politician/Senator John McCain, political scientist and former CIA analyst Chalmers Johnson, neoconservative politician Richard Perle, neoconservative commentator William Kristol, writer Gore Vidal, and public policy expert Joseph Cirincione.
Although it won the Grand Jury Prize for Documentary Film Production at the Sundance film festival, it received a limited public cinema releas in Jan 2006, and was shortly thereafter released on DVD in June of the same year [the film also won a 2006 Grimme Award – a prize that is one of Germany's most prestigious for television productions, as well as a Peabody Award in 2006].
Discussion Question
Why do we fight?