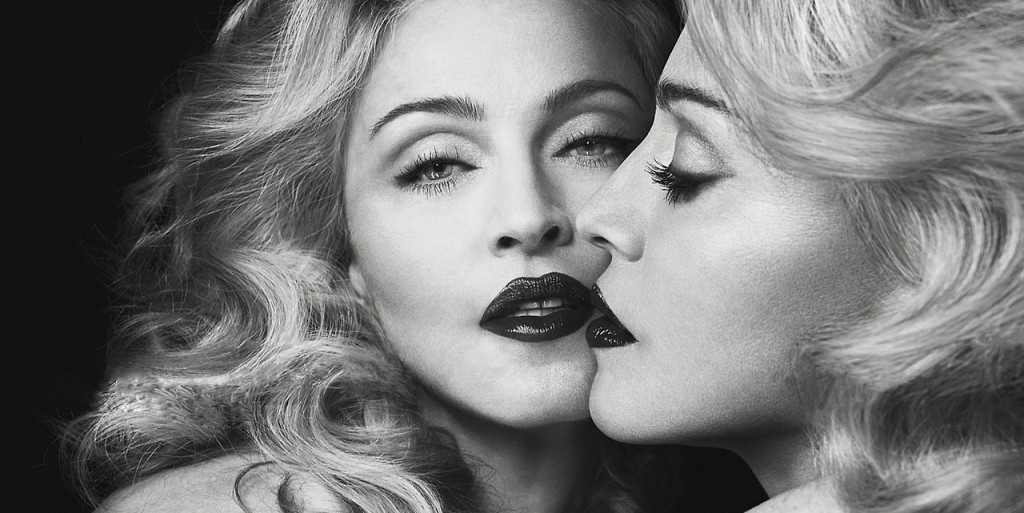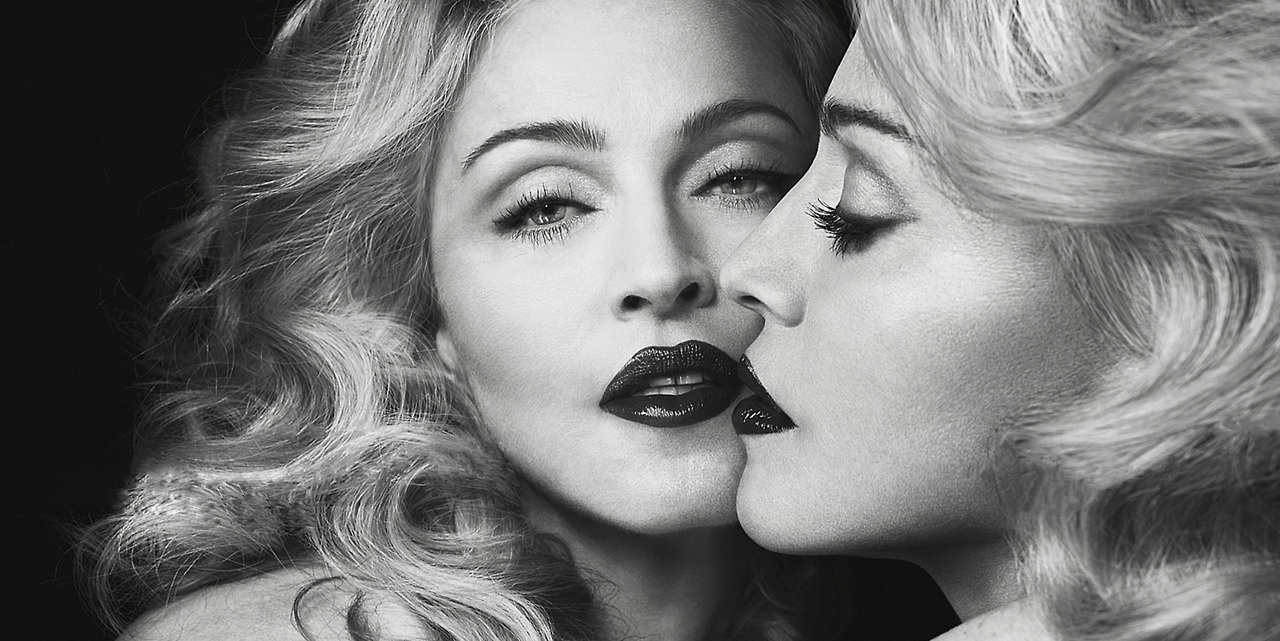 Why Do Women Often Dislike Other Women?
As illogical as it might seem on the surface, many women share all manner of sexist and derogatory beliefs about women. Female misogyny has, for example, been central to the conservative political movement for decades now. A reliable path to power for a conservative woman who wants a career in politics is to be a spokeswoman for female misogyny, using her gender as cover to advance anti-feminist goals, such as stripping away reproductive rights, fighting women's equality in the workplace and even, disturbingly, undermining efforts to reduce sexual harassment and violence.
Since the 1970's, when Phyllis Schlafly was organizing efforts to stop the Equal Rights Amendment and even today, many anti-choice leaders remain women (i.e. Sarah Palin). One need only look as far as the Fox Network, who employs a mostly female panel show to excuse sexual harassment ("they're complimenting you) and bash feminists. Female anti-feminism claiming to be "pro-woman" has in this manner become a critical component of right-wing media ecology. Though oddly enough, one of the more prominent among the Fox crew of women – Gretchen Carlson – filed a law suit against her boss, Roger Ailes, claiming she was sexually harassed, by him and other male employees.
While some might write this off as merely a cynical money and power grab by heartless women that are willing to throw other women under the bus (though some of it probably is), there is more going on here than meets the eye. Anti-feminist female punditry works in no small part because there are a lot of women in the U.S. who sincerely agree with these sexist ideas [Note: Schlafly recently endorsed Donald Trump for President].
Who is a "Good Woman?"
On its surface, this kind of logic doesn't seem so offensive. After all, we all accept that there are good people and bad people. Are feminists saying that women are somehow exempt from that? Of course not. The issue here is that women are being judged by unfair, irrational standards that are nothing like that by which we judge men. What makes you a "good" woman in sexist thinking has little to do with whether you're kind or even smart, but has more to do with adherence to unfair gender norms.
Women are judged more by their sexuality or their submissiveness than their actual character. So someone gets more points for being a virgin or being a doting housewife than they do for being smart and talented at their job. Or, in the case of Donald Trump, women are judged by their adherence to his very narrow views of what constitutes "fuckable," and the rest are a waste of oxygen.
Another measure, at least in sexist thinking, of how good a woman is also has to do with how much she puts up with this crap. Women who smile politely or giggle indulgently when men say sexist or derogatory things are "good," whereas women who talk back are bitches.
If you are a women that is caught up in this way of thinking, it's very intoxicating to imagine that you're one of the good ones, and to reinforce your status as a "Good Woman" by ganging up on the supposedly" bad" ones. There are a lot of benefits to being a female sexist, from that rush of self-righteousness you get from calling some other woman a slut to getting male approval when you agree with sexist men around you, for example, that Donald Trump's nasty jokes about women are all in good fun.
Sadly, there are a lot of women, especially those living around conservative men,who find themselves agreeing with sexist community norms because it is simply less stressful. No one likes being told over and over again that they have a mouth on them or that they're a bitch.
A recent footnote on Schlafly: For decades since the 70's, Schlafly made it her mission to degrade and reduce women to submissive household slaves who have no other duty than to take a husband, become an incubator for fetuses, and leave jobs, politics, and education to the men. All of that should have been enough to make Schlafly a national pariah banished to the extreme fringe of society where she would never be seen or heard from again, but it apparently wasn't. Now, it appears her downfall is finally near. As it turns out, Schlafly's own daughter and several members of the Eagle Forum board who support Presidential candidate Ted Cruz are making an effort to oust the 91-year-old anti-feminist icon, all because she supports Donald Trump. While some might view Trump as an anti-women ignoramus, he can now claim to have done at least one good thing for women and our nation as a whole by duping Phyllis Schlafly into supporting him and destroying her own power in the process.
I Am Not a Feminist
The sad truth is some women get a kick out of policing and putting down other women. They may not get the status of men, but they can at least feel like they're higher on the totem pole than some woman who flouts conservative gender norms about how women are supposed to dress, talk and behave. Alternatively, others feel redeemed that they have advanced (thank you feminists for paving the road) and are "beyond gender" by not advocating for a woman-centered politcs. Check out the "I Am Not a Feminist" social media meme, which traffics in the stock and trade of disavowing feminism on the basis that to identify as such is akin to being a "man-hater."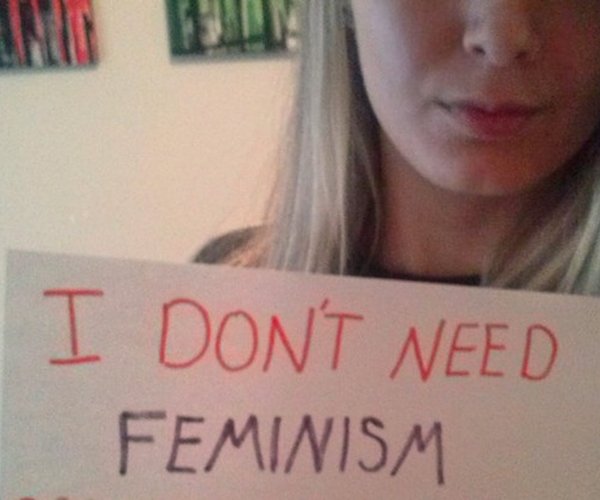 Sluts Need Shaming
Not surprisingly, the anti-choice movement in particular is stuffed to the gills with women who are will to indulge in shaming politics; and it's not because they actually believe the hype about an embryo being the same thing as a baby. Rather, it's because policing other women's sex and parenting behavior makes them feel good about themselves – like they are righteous and godly women trying to corral all those wayward sluts.
Slut shaming: the act of criticising a woman for her real or presumed sexual activity, or for behaving in ways that someone thinks are associated with her real or presumed sexual activity.
Slut-shaming is the experience of being labeled a sexually out-of-control girl or woman (a "slut" or "ho") and then being punished socially for possessing this identity. Slut-shaming is sexist because only girls and women are called to task for their sexuality, whether real or imagined; boys and men are congratulated for the exact same behavior. This is the essence of the sexual double standard: Boys will be boys, and girls will be sluts.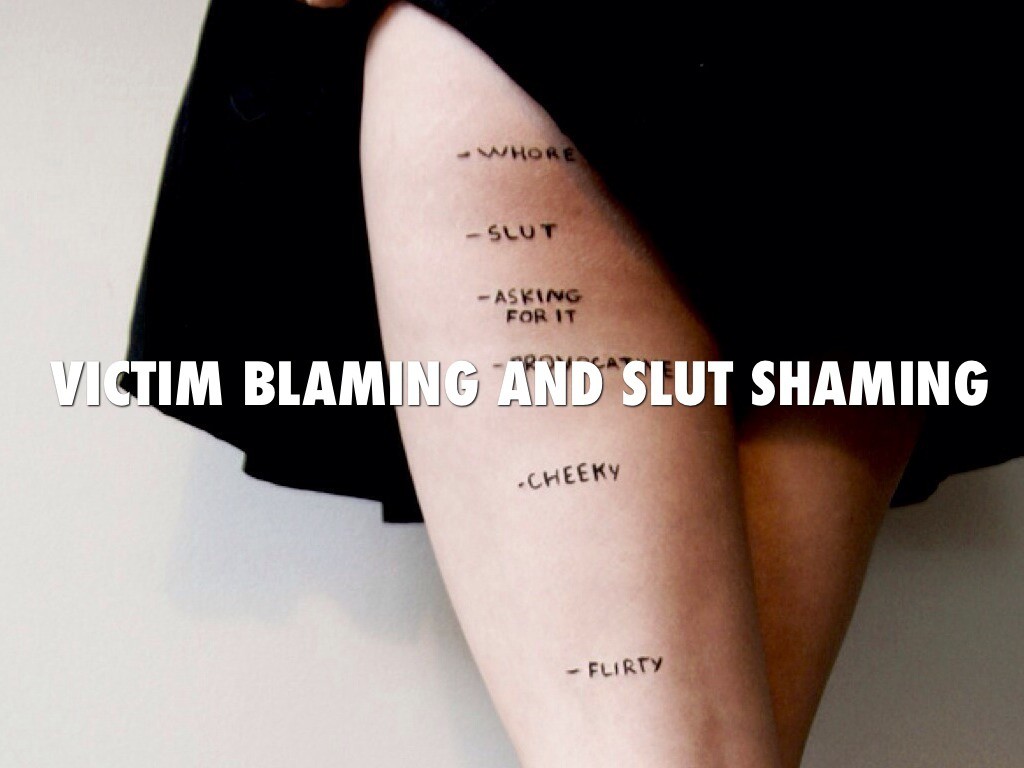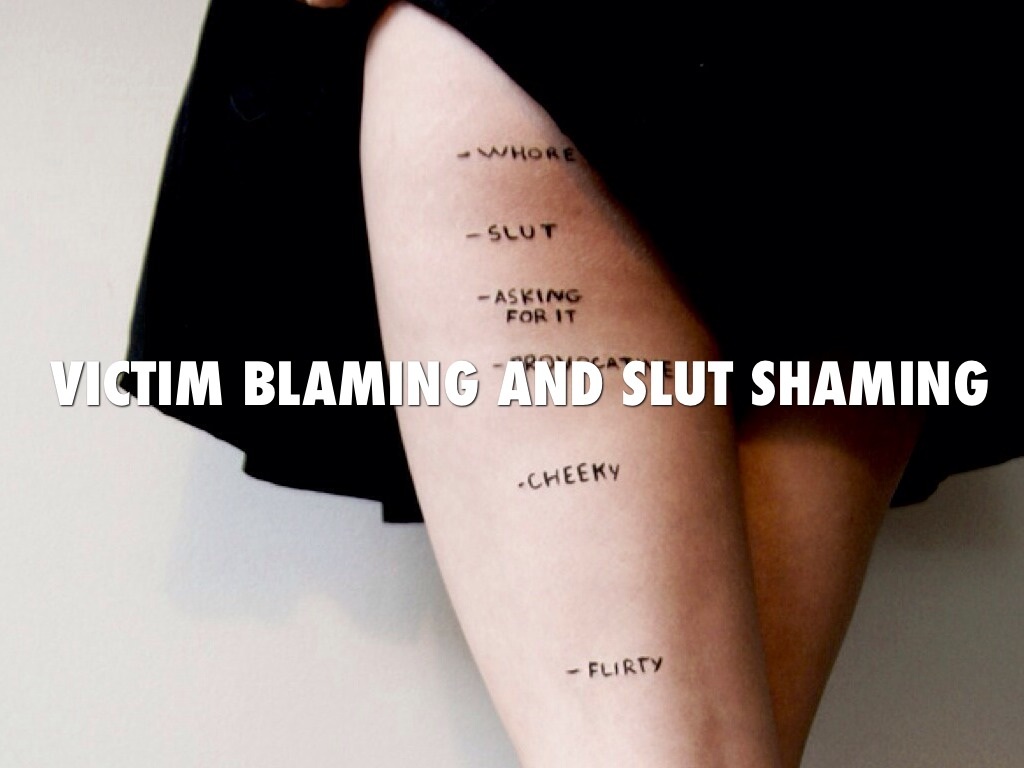 In other words, if you are a heterosexual girl or young woman, you are damned if you don't and damned if you do. If you refrain from any expression of sexiness, you may be written off as irrelevant and unfeminine. But if you follow the guidelines, you run the risk of being judged, shamed and policed (by both men and women).
The same trope often operates in the military, where if we recall in the film Invisible War, the women were accused of being "dykes" or "sluts" for the simple transgression of wearing makeup in uniform, as well as for confounding gender norms by volunteering service.
Slut-shaming is far more harmful than simple name-calling — although being denigrated publicly in itself can be traumatic, as the suicides of a number of slut-shamed girls attests. Once a girl or woman is regarded as a "slut" or "ho," she becomes a target for sexual assault. And if she is sexually assaulted, she may be assigned the "slut" or "ho" identity ex post facto to rationalize the crime and to protect the assaulter.
Take for example the girl who was raped at a party by football players in Steubenville, Ohio in 2013. She was vilified by strangers and peers on Twitter, Facebook, Instagram and YouTube, where they could only make sense of the horrible crime by assigning the "drunken slut" label to the victim.
Likewise, Rush Limbaugh famously slut-shamed Georgetown law student Sandra Fluke for having the temerity to speak about gender equality by expressing her support for mandating insurance coverage for contraceptives and birth control.
Limbaugh argued:
"What does it say about the college co-ed Susan Fluke [sic], who goes before a congressional committee and essentially says that she must be paid to have sex, what does that make her? It makes her a slut, right? It makes her a prostitute. She wants to be paid to have sex. She's having so much sex she can't afford the contraception. She wants you and me and the taxpayers to pay her to have sex. What does that make us? We're the pimps. (interruption) The johns? We would be the johns? No! We're not the johns. (interruption) Yeah, that's right. Pimp's not the right word. Okay, so she's not a slut. She's "round heeled". I take it back"
He continued and stated:
"Can you imagine if you're her parents how proud of Sandra Fluke you would be? Your daughter goes up to a congressional hearing conducted by the Botox-filled Nancy Pelosi and testifies she's having so much sex she can't afford her own birth control pills and she agrees that Obama should provide them, or the Pope."
As we've seen, slut-shaming is not really about women's sexuality. It is grounded in the belief that men get to assert themselves, and women do not. It may be getting a lot of attention these days, but slut-shaming is really just a catchy way to signify old-fashioned sexism.
Virgins & Vamps
In her book Virgin or Vamp Helen Benedict conducts an in-depth analysis of the print media's handling of sex crimes to make an argument about competing dualisms are used to characterize women as the "good" virgin and the "bad" vamp. Focusing on four widely reported rape cases, Benedict dissects the attitudes and language found in newspaper and magazine reports of the incidents. Here, she addresses the press's tendency to misrepresent rape, denigrate victims, and invade the privacy of its subjects, while also pointing out the press's critical role in informing and educating the public.
Benedict argues that the press overwhelmingly engages in the perpetuation of the myth of rape victims as falling into one of the two categories in what represents a variation of the familiar "Madonna/whore" dichotomy. Such extreme coverage, argues Benedict, perpetuates myths that are harmful to the victims of these crimes (and sometimes to the accused).
To illustrate, Benedict chooses the 1978 Rideout case of marital rape; the New Bedford, Mass., the gang rape that was the basis of the film The Accused; the murder of Jennifer Levin in the so-called "Preppie Murder Case"; and the "Central Park Jogger" trial of 1989-90. Each of these events was accompanied by lurid stories, which pit either a loose or a virginal woman against an unwilling or monstrous man.
Benedict begins with an informative overview of the press's handling of sex crimes since the 1930's. Here and throughout, she takes into account the intersections of race and class with gender. Too often she finds that reporters and editors denigrate women victims by using words such as "girl" and "bubbly." Likewise, she calls attention to how alleged rapists' defense lawyers rely on the "she was asking for it" line of argument and how press coverage play along, invariably going out of their way to highlight the most sensational aspects of sex-crime trials.
With the rise in reported rapes, Benedict warns myth-mongering stories are bound to increase and proliferate in the future.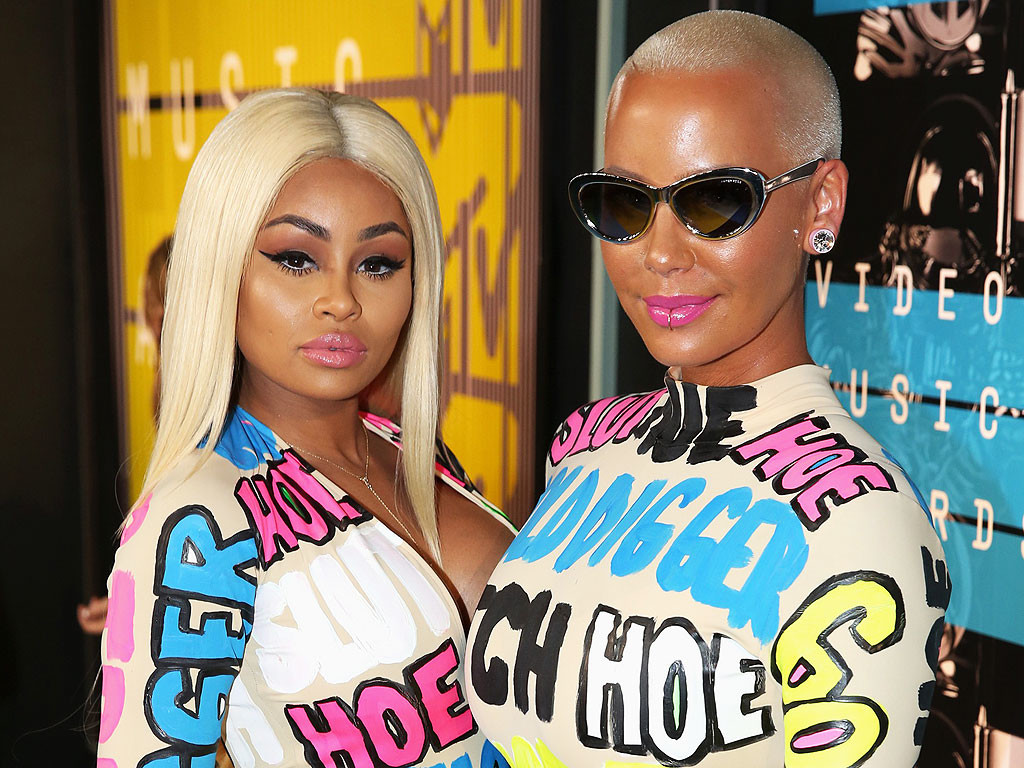 Amber Rose and Blac Chyna put their haters on blast at the 2015 MTV Video Music Awards in Los Angeles. The two women showed up to the award show red carpet wearing matching skin-tight nude ensembles emblazoned with derogatory insults like "bitch," "gold digger," "stripper" and more. "They call us sluts and whores all the time, so we just embrace it," Rose said. "I have slut written across my vagina."
Sources
Virgin or Vamp: How the Press Covers Sex Crimes, by Helen Benedict. Oxford University Press (1992).
"The Mystery of Republican Women Backing Sexist Trump: They're Female Misogynists Who've Grown Up To Accept Repression," by Amanda Marcotte. Last Accessed May 2016
"The Truth About Slut Shaming," by Leora Tanenbaum Last accessed May 2016
Discussion Questions
Do you have an experience of feeling trapped by the competing dualisms exemplified by this logic? What was your experience and how did you navigate the contradiction?
How do these logic systems potentially hurt both men and women?