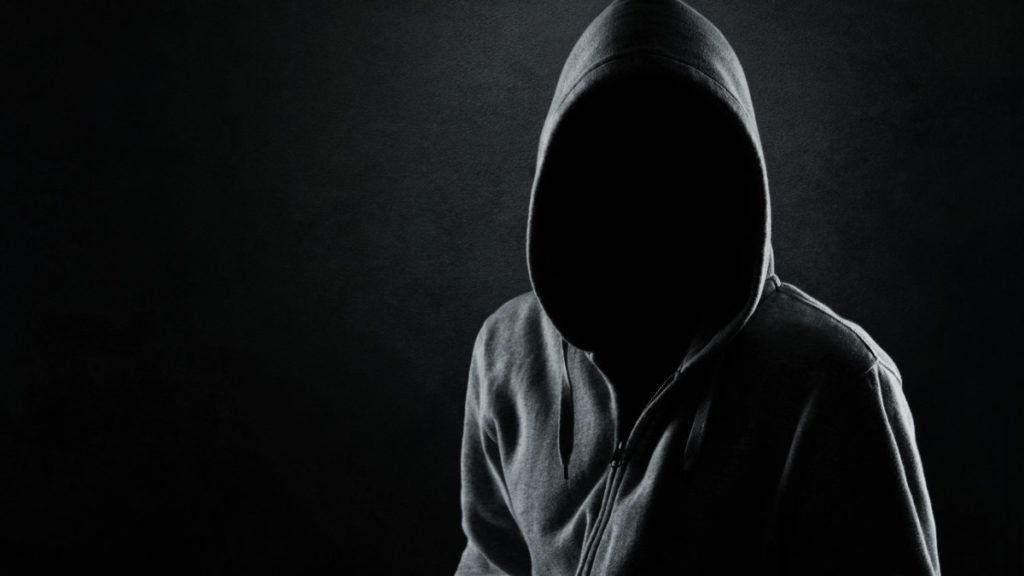 What is Civil Disobedience? Should it be Criminalized?
Civil disobedience has made a dramatic return to the American cultural landscape (not that it ever really left). Media reports featuring images of balaclava-wearing Antifa activists, Black Lives Matter protesters, silent football players, and armed militia members occupying federal buildings are the stock and trade of cable news and social media streams. Not surprisingly, the act of protesting remains controversial even as it is understood to be a form of or "free speech" – but this is complicated as we will see.
Technically guaranteed by the first amendment of the U.S. Constitution, nonetheless, we find that almost daily protesters are being arrested, pepper-sprayed, and beat up. Why is this happening? Why do we seem to care less about the 1st Amendment establishment than we do the 2nd Amendment's  "right of the people to keep and bear arms." Presently, the two appear to be on a collision course as U.S. public debate steers into an increasingly violent territory.
Civil disobedience often involves the refusal to obey laws coupled with demands aimed at achieving political goals by influencing legislation and government policy. The refusal to obey is generally enacted on the basis of a belief the law is morally wrong. In some cases, civil disobedience can be passive, even silent. Yet the goal remains the same – to provoke a public spectacle and call attention to issues that activists deem important and worthy of protest.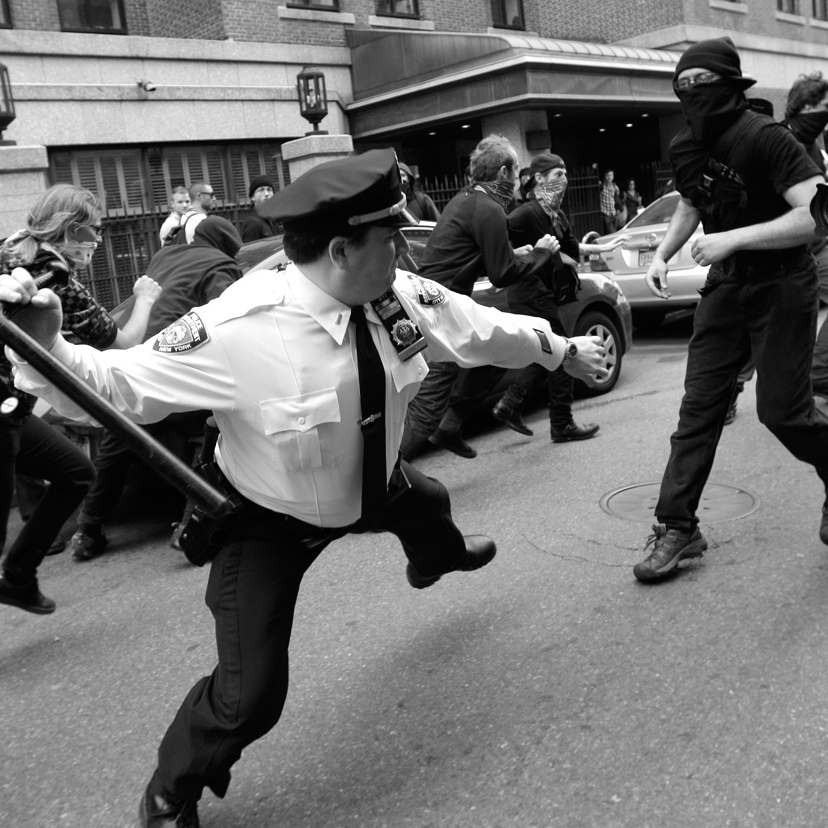 A New York City Police Supervisor winds up on an Occupy Wallstreet protester.
Civil disobedience is also sometimes referred to as non-violent/passive resistance. This was famously practices by some members of the U.S. civil rights movement, most notably by the followers of Dr. Martin Luther King Jr., who employed it as part of a collective effort to protest social injustice (i.e. the segregation of public facilities). Non-violent techniques of protest include boycotting, sit-ins, picketing, marching, and the nonpayment of taxes. More violent efforts, however, may involve more disruptive actions, including violent physical confrontation.
Recently, debates on civil disobedience and protests have taken a turn into territory that would have previously been dismissed as hyperbolic and out of fashion. Nazi comparisons have risen to the fore and so scholars find they must address the contemporary packaging of old ideas thought to have been discredited, which have been given new life to a new audience in popular discourse.
Wanna Protest? Get a Permit…or Not?
There is a fine line to negotiate between free speech and disorderly conduct. Many protestors have argued that they were arrested for simply passing through an area or for standing on a public sidewalk. This crosses the line into police intimidation of free speech and remains a problem in many cities and towns that have been sites of public protest. So what is the guidance here? What is to be considered "reasonable" protest?
The First Amendment guarantees the right to assemble and the right to free speech and expression; however, there are limits on those rights. According to the American Civil Liberties Union, the government can in some cases require a permit as a condition of protest on public property; they can and do restrict the time, place, and manner of protest.  This is why there are enforceable noise and time restrictions imposed in residential areas.
Additionally, just because people are protesting, they are not given free rein to break already existing laws. Simply walking on the highway or any roadway outside of a crosswalk is considered jaywalking, which is a crime. Furthermore, most jurisdictions also have laws regarding blocking or obstructing traffic.
Experts like Geoffrey Stone, a professor specializing in constitutional law at the University of Chicago, note that "Things like noise, blockage of ordinary uses of the place, blockage of traffic and destruction of property allow the government to regulate speakers." The government, as the ACLU explains, often requires a permit for parades in the streets, given the impact on vehicle traffic. Likewise, the government often can require a permit for large protests in public parks and plazas, as part of an effort to ensure fairness that all groups might access the site (ACLU website).
Alternatively, a large majority of Occupy Wall Street-related arrests were based on charges alleging disorderly conduct, even as protesters argued that they were peaceably protesting. The arrests were justified on the basis of the New York Penal Code, which stipulates that anyone who makes "unreasonable noise," obstructs "vehicular or pedestrian traffic," or congregates "with other persons in a public place and refus[ing] to comply with a lawful order of the police to disperse" is a reasonable target for arrest.
Put another way, the First Amendment generally bars the government from requiring a permit when one person or a small group protest in a park, or when a group of any size protest on a public sidewalk in a manner that does not burden pedestrian or vehicle traffic. Such non-permitted protests might involve speeches, press conferences, signs, marches, chants, leaflets, expressive clothing, and efforts to speak with passersby. The absence of a permit for such protests simply does not burden any legitimate government interests. Thus, the Chicago Park District does not require a permit for gatherings in parks of fewer than 50 people. Likewise, the Chicago ordinance regulating public assembly does not require a permit for gatherings and marches on sidewalks that do not obstruct the normal flow of pedestrian traffic (ACLU website).
Briefly put, the First Amendment limits the kinds of permit fees and other financial burdens that government can impose on protesters. Blocking traffic may not be legal – it's certainly nothing new for protesters – though it is time-honored and calculated form of civil disobedience. Protests are, by design, supposed to be inconvenient and provocative; they aim to awaken us from the soporific rhythms of daily life in order to call attention to a cause/problem citizens deem worth protesting.
So there is a question that remains with regard to how much inconvenience the authorities are willing to tolerate to accommodate First Amendment activity. This creates a gray area with regard to enforcement activity. The question remains – What is reasonable?
Contemporary Debates – Power, Politics, & Protest 
Human rights historian, Dartmouth College Lecturer, and former Occupy Wall Street organizer Mark Bray recently came under fire when Dartmouth President Philip J. Hanlon repudiated Bray in a statement saying that he was "supporting violent protest." His letter stated: "As an institution, we condemn anything but civil discourse in the exchange of ideas." "The endorsement of violence in any form is contrary to Dartmouth values."
Bray's critique came to the attention of the Dartmouth administration when he was featured in media reports in the wake of the deadly "Unite the Right" rally in Charlottesville, Virgina. An expert on anti-fascism and antifa, Bray's book, The Anti-Fascist Handbook, provides perspective on the movement. The book includes a survey of the history of antifa, where he explores its origins to the present day. Based on interviews with anti-fascists from around the world, Bray details the tactics of the movement, the philosophy that motivates it, and offers much-need insight into the contemporary moment of resistance.
Both Bray and George Ciccariello-Maher have written extensive critical commentary about Antifa; they are recommended reading for anyone that wants to acquire a deeper understanding of antifa and how they operate.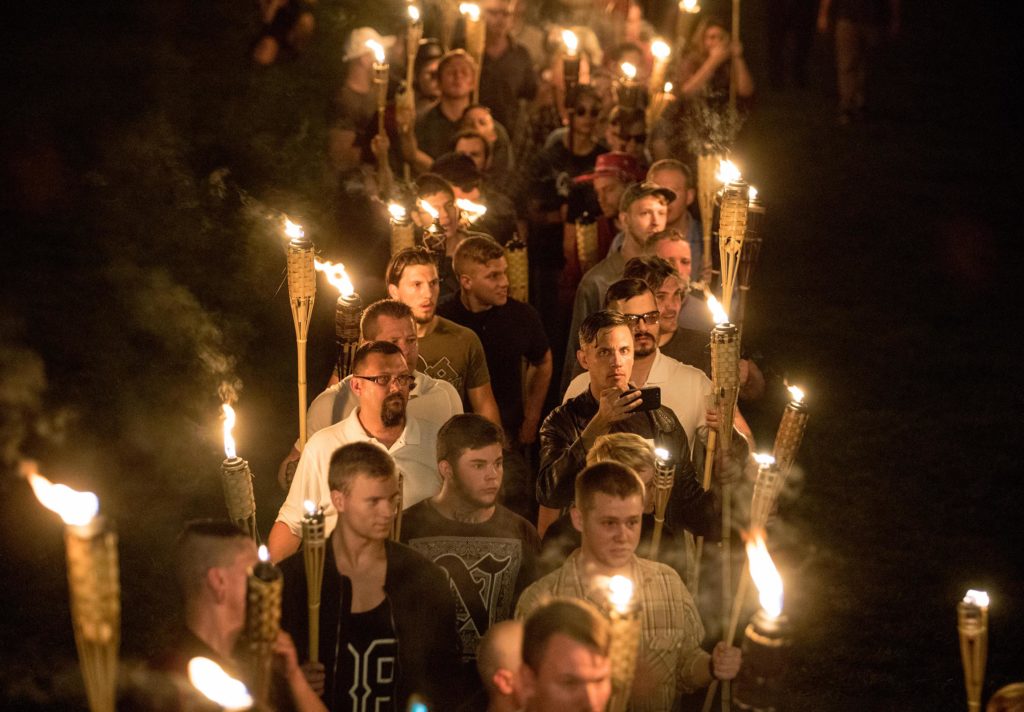 Unite the Right Ralley, Charlottesville, Virginia, 2017
In a "Meet the Press" interview, Bray framed the counter-protesters as defensively confronting the white supremacists who organized the rally, hinting that the violence was under some circumstances warranted, even justified. In light of this, the university sought to distance itself from him in the form of a letter published by its President.Dartmouth's faculty, by way of contrast, stood behind Bray's position; more than 100 faculty members at Dartmouth signed a letter calling on the president to retract the statement. They argued in support of Bray, who they said did not advocate for violence; rather, he noted that historically normal channels, including public debate and electoral politics, were not successful in thwarting the growth of fascism. Nothing in these remarks, they pointed out, violated Dartmouth's free speech and academic freedom policies, they said. "Instead, in this case, Professor Bray has been disavowed by Dartmouth at the request of a right-wing organization, Campus Reform" (Hawkins)
Dartmouth's faculty, however, took a decidedly different view and stood behind Bray's position. The problem, according to the faculty, was Hanlon's statement, which they argued reduced the term 'violent protest' to such an extent it lumped together all acts of radical politics, acts of civil disobedience, and resistance to authority, and thereby effectively conflated them with other acts of violent political "terrorism." Hanlon's usage of the term, in other words, set up a false equivalency between passive acts of civil disobedience (blocking roads, silent protests, lunch counter sit-ins) and willful acts of violence.
More than 100 faculty members at Dartmouth signed a letter and called upon the President to retract his statement. They further argued that Bray did not advocate for violence; rather, he merely called attention to the fact that normal channels, including public debate and electoral politics, were not historically successful in thwarting the growth of fascism. Nothing in these remarks, they pointed out, violated Dartmouth's free speech and academic freedom policies. Instead, they maintained that Professor Bray was disavowed by  the Dartmouth administration at the request of a right-wing organization, Campus Reform" (Hawkins)
What Bray did, in fact, say was that "when pushed, self-defense is a legitimate response to white supremacist and neo-Nazi violence." He went on to say that "We've tried ignoring neo-Nazis in the past. We've seen how that turned out in the '20s and '30s." "A lot of people," he said, "are under attack, and sometimes they need to be able to defend themselves. It's a privileged position to say you never have to defend yourself from these kinds of monsters." ("Meet the Press" interview).
The commentary, as well as the incident that provoked it (Unite the Right rally), made clear the fact that there are a wide variety of players on the field with respect to clashes between protesters and counter-protesters. Not all of them are the same and it is important that we clarify them, lest they are reduced to simple caricatures.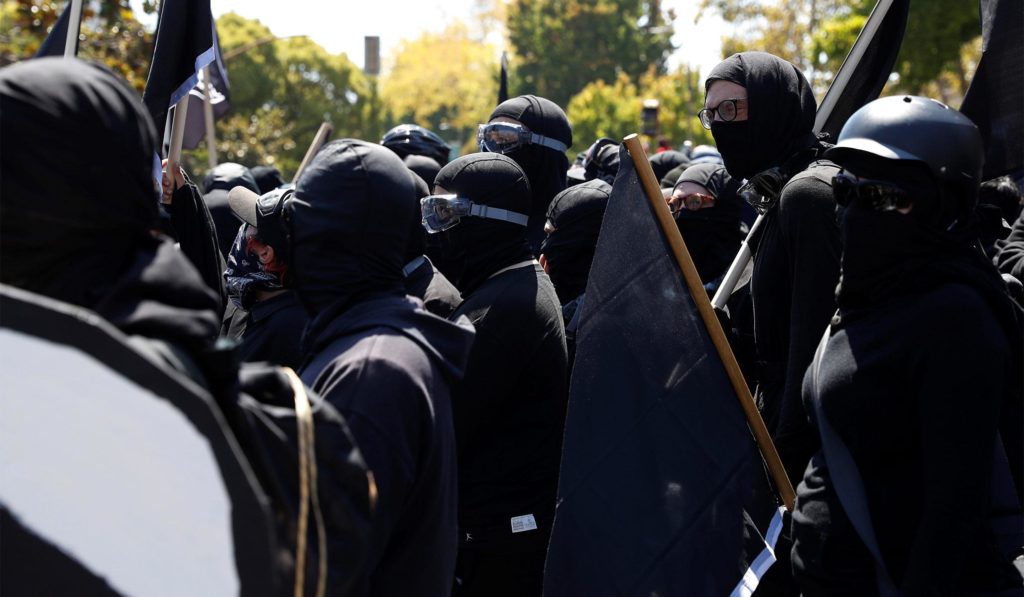 Antifa protesters in Berkeley, California
Who is Antifa? Who is Black-Bloc? Who is a Nazi? 
The confusing array of actors that animate contemporary public debates about civil disobedience and free speech make it difficult for the average person to get a sense of what is happening. With that, acquiring a better-developed sense of the history of the rise of 20th-century fascism (s) is a social imperative. Reducing debate to competing dualisms and false equivalencies (i.e. "both sides" are responsible for the violence) – a favorite media tactic – tends to elide details that are important to distinguish.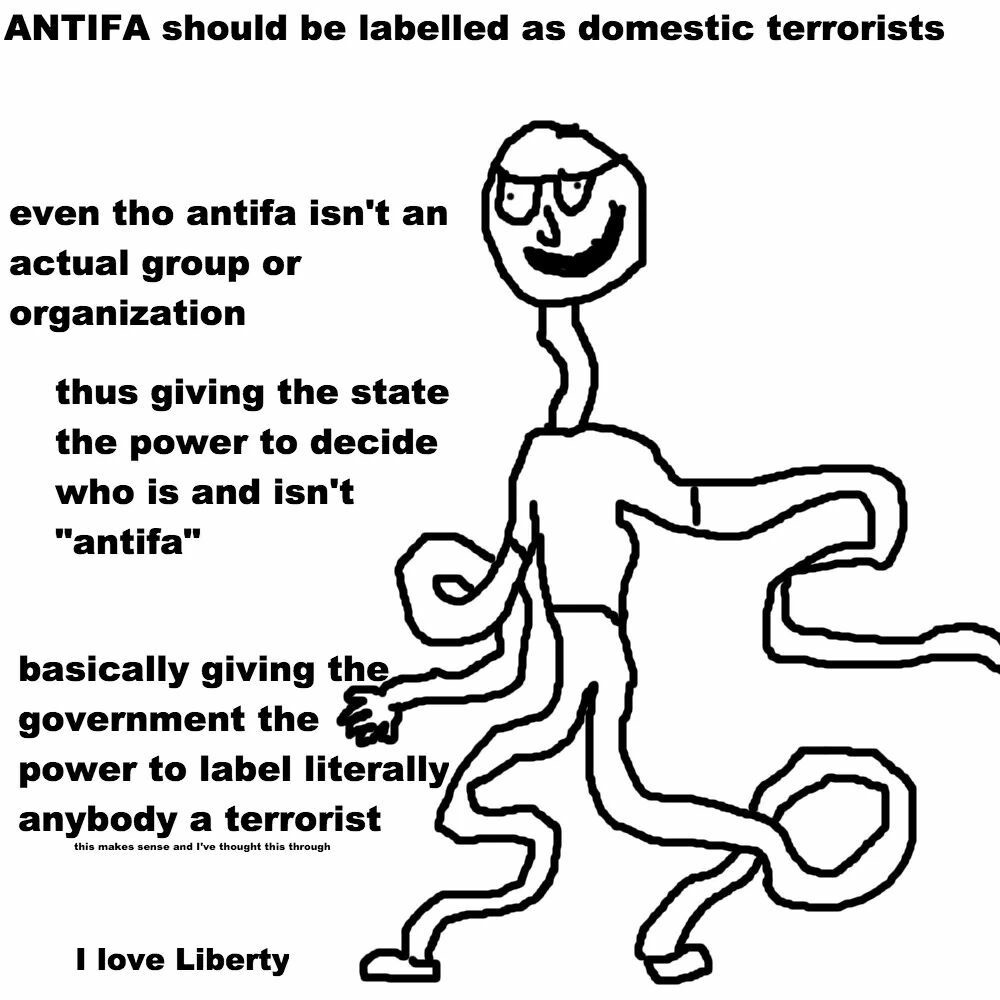 Antifa
As long as there has been fascism, there has been anti-fascism — also known as "Antifa." Antifa is a loose network of activist groups (the name is a contraction of the words "anti" and "fascist"). With roots in the European 1920's/30's resistance to Mussolini and Hitler, they are a far-left movement,  whose members advocate using any means necessary, including violence, to combat capitalism, fascism, and white supremacy. Confrontation – physical if necessary – is a hallmark of its activism.
Recent political protests and acts of civil disobedience, many of which have been focused on resistance to the Alt-right movement and Trump administration policies, have featured black-clad activists wearing balaclavas covering their faces. Likewise, they have been pivotal players California college campuses, where they protested right-wing speakers.
Berkeley, Ca 2017
According to Bray, Antifa advocates for what is "basically a politics or an activity of social revolutionary self-defense. It's a pan-left radical politics uniting communists, socialists, anarchists and various different radical leftists together for the shared purpose of combating the far right."
What are the goals of antifa? For one, they aim to deny fascists the opportunity to promote oppressive politics — by any means necessary. Consequently, they have become known for their willingness to use violence, which they say is morally defensible and necessary to defensively combat those who use violence to pursue their political goals.  Critics, however, say that shutting down political adversaries is anti-democratic; antifa counters this with the argument that fascism does not negotiate or reason; that the horrors of fascism must never be allowed to triumph again.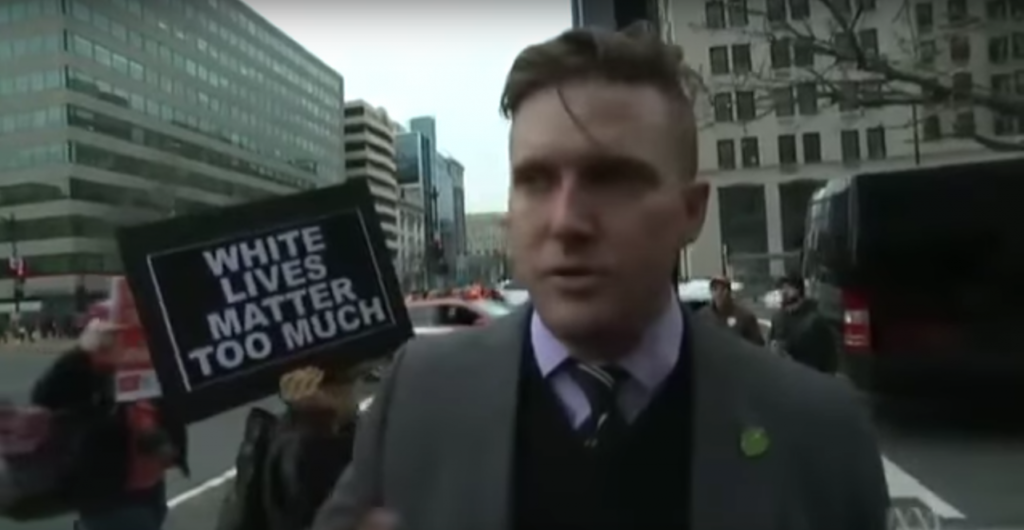 Alt-Right activist and actual American Nazi, Richard Spenser, shown here before he was punched at the Trump inauguration.
Antifa is also well-known for its "Punch a Nazi" proclamations. Should you punch a Nazi? According to Drexel professor George Ciccariello-Maher, the answer is: yes, you should! Ciccariello-Maher is Associate Professor of Politics and Global Studies at Drexel University and the author of Decolonizing Dialectics; Building the Commune: Radical Democracy in Venezuela; and We Created Chávez: A People's History of the Venezuelan Revolution. No stranger to controversy, the professor made national headlines for tweets about white genocide conspiracy theory. He has also written about the role of white supremacy in the killings of Trayvon Martin, Mike Brown, Freddie Gray, Philando Castile, in addition to the Ferguson and Baltimore protests.
Ciccariello-Maher has been criticized by right-wing websites for arguing in Salon that "Riots Work," for arguing that reverse racism is imaginary, that the police should be abolished, and for tweeting "All I Want for Christmas is White Genocide." He stated that his tweet was sent in response to the racist backlash against State Farm Insurance for advancing "white genocide" (State Farm depicted an interracial couple in one of its advertisements).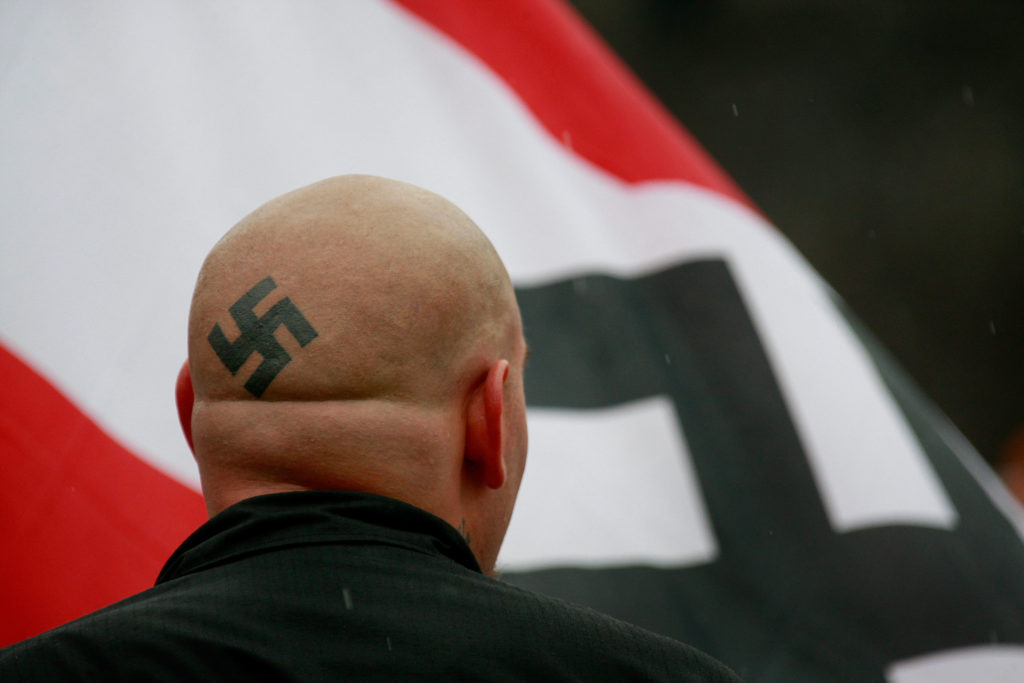 SKOKIE, IL – APRIL 19: Neo-Nazi protesters organized by the National Socialist Movement demonstrate near where the grand opening ceremonies were held for the Illinois Holocaust Museum & Education Center April 19, 2009, in Skokie, Illinois. About 20 protesters greeted those who left the event with white power salutes and chants. American Nazi (Photo by Scott Olson/Getty Images)
Nazis (American)
The most visible neo-Nazi group in the U.S. is the National Alliance. Until his death, it was led by William Pierce, the infamous author of the futuristic race-war novel The Turner Diaries, a book believed by some to have served as the blueprint for the 1995 Oklahoma City bombing.
According to the Southern Poverty Law Center, whereas some neo-Nazi groups emphasize simple hatred, others are more focused on the revolutionary creation of a fascist political state. Nazism, of course, has roots in Europe, and links between American and European neo-Nazis are strong and growing stronger. American neo-Nazi groups, protected by the First Amendment, often publish material and host Internet sites that are aimed at European audiences — materials that would be illegal under European anti-racism laws. Similarly, many European groups put up their Internet sites on American servers to avoid prosecution under the laws of their native countries (SPLC website).
Here it is worth noting that not all self-declared white supremacists identify as Nazis. Though this may be parsing the definition to the extent that it facilitates an effort to create social distancing among white supremacists, who prefer khakis and tiki torches to hoods and crosses. Bear in mind that to speak of the term Nazi" is to invoke a history characterized by images of death camps and genocide. The very term "Nazi" is almost anachronistic; it implies backward thinking and is suggestive of a less-enlightened time in our history.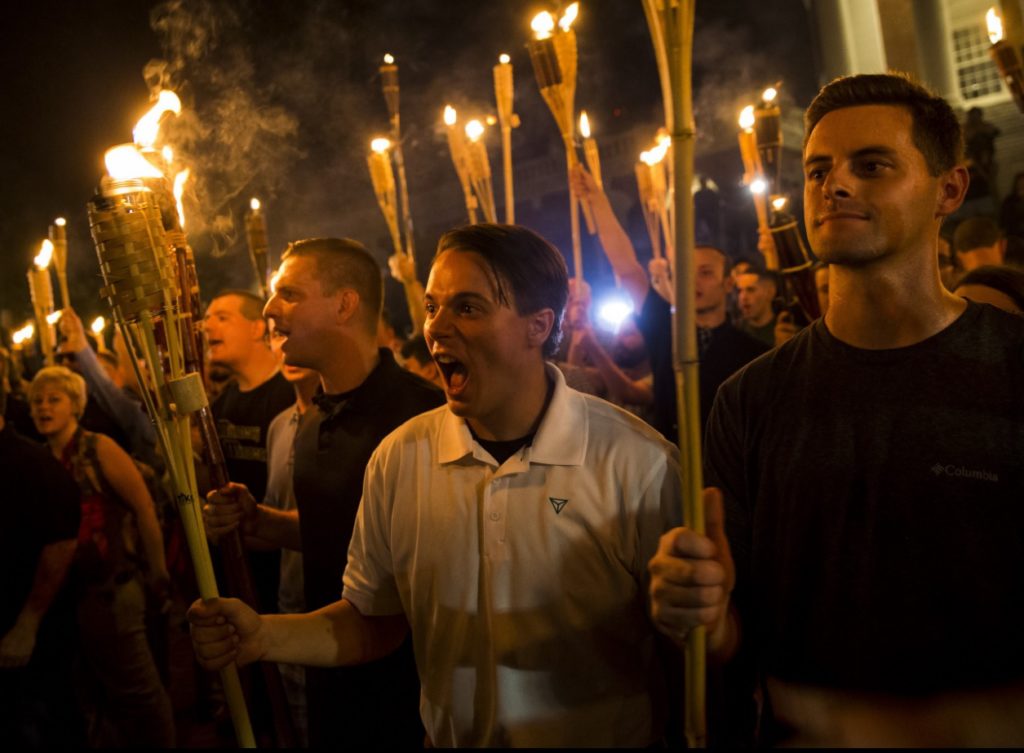 Alt-Right
The Alt-Right is a far-right racist movement that advocates an ideology based on white supremacy and anti-Semitism. The stated goal of the organization is the creation of a white ethnostate. Richard Spencer, one of the leaders of the movement, claims the "Alt-Right" is merely advocating a form of identity politics for white people.
Many of the men and women who descended upon the University of Virgina campus in Charlottesville, Virginia are advocates of Alt-Right identity even as they may be loath to identify as Nazis. The fact that many at the Saturday rally that carried flags with swastikas is, however, a matter of record.
The "Unite The Right" rally was organized by a white nationalist, Jason Kessler. Ostensibly, its purpose was to some extent fulfilled, as the aim was to unite the diversity of far-right groups, including everyone from Nazis to white nationalists, neo-confederate, identarian, and armed "Patriot" groups.
The groups depicted include from left to right (K) "Kekistani," (AC) "Anti-Communist," (L) "Libertarian," (N) "Nationalist," (I) "Identitarian/Identity Evropa," (SN) "Southern Nationalist," (NS) "National Socialist," and (AR) "Alt Right." The National Socialist flags depicted include Traditionalist Worker Party and Vanguard America.
In this instance, the choice of Charlottesville was not happenstance. The city itself stands as a monument to white supremacist patriarchy. There are the obvious symbols, the statuary commemorating Confederate Gens. Robert E. Lee and Stonewall Jackson. Less obvious is the structural racism that emanates from the ideological underpinnings of America. Thomas Jefferson,  a founding father of the country as well as the founder of UVA, famously objected to slavery even as he argued that African Americans could not be incorporated into the society at large on an equal basis with whites. That he did this while he himself owned slaves and fathered children with them is telling.
Black-Bloc
Black blocs are "ad hoc assemblages of individuals or affinity groups that last for the duration of a march or rally" in which members retain their anonymity via head-to-toe black clothing. Known for their use of force, the group also protests peacefully, where the primary objective is to  "embody within a demonstration a radical critique of the economic and political system." It should be noted the black bloc isn't a group; rather, it is a tactic that permits radicals to engage in direct action without fear of arrest; while many black blockers are anarchist, not all of them are (Douglas-Bowers).
Black bloc originated in Germany, where they were affiliated with the autonomous movement in the 1980s. West German feminists were particularly influential to the extent that they provided the group with an anarchist spirit. The tactics used by the Automen included rent strikes, where buildings were turned into squats that became centers for political activity.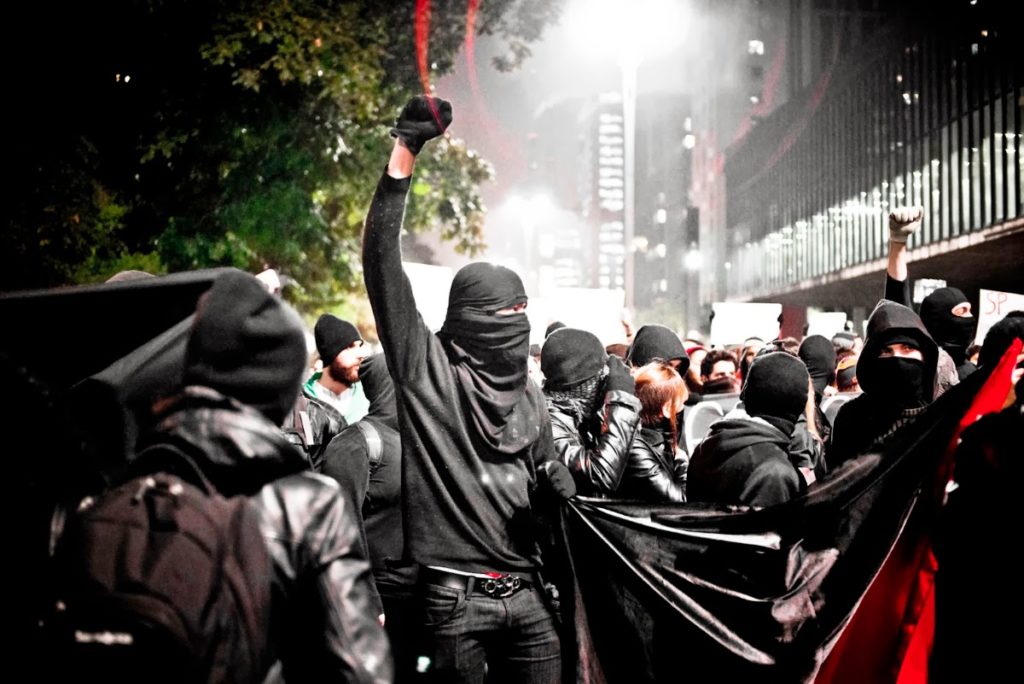 The first significant use of the black bloc tactic in the United States occurred at the Pentagon, in Washington, D.C. on 17 October 1988. Over one thousand demonstrators—a small number consisting of a black bloc—called for the end to U.S. support for the right-wing death squads in El Salvador. They appeared again at a January 1991 rally against the Persian Gulf War.
The Seattle protests in 1999, however, put them on the map in the U.S. The "Battle in Seattle" as it is known consisted of a series of protests that were launched in connection with the WTO Ministerial Conference of 1999, when members of the World Trade Organization (WTO) convened at the Washington State Convention and Trade Center in Seattle, Washington on November 30, 1999.
While the black bloc may be made up of militants, they are consistently categorized as hooligans, thugs, and youths who take joy in private property destruction (Douglas-Bowers).
Blac Bloc groups, not unlike the Antifas, have also worked to confront neo-Nazi and white supremacist groups.
In both the U.S. and Europe, Black blocs are typically white and male. However, there is some diversity. In a communiqué published days after the demonstrations against the 2001 G8 Summit in Genoa, Mary Black (a pseudonym for a protester who took part in the protests) noted that most of the people she knew who used black bloc tactics "have days jobs working for non-profits. Some are school teachers, labor organizers, or students. Some don't have full-time jobs, but instead spend most of their time working for change in their communities. Consequently, if they did not have radical political and social agendas, they might be compared with nuns, monks, and others who live their lives in service (Douglas-Bowers).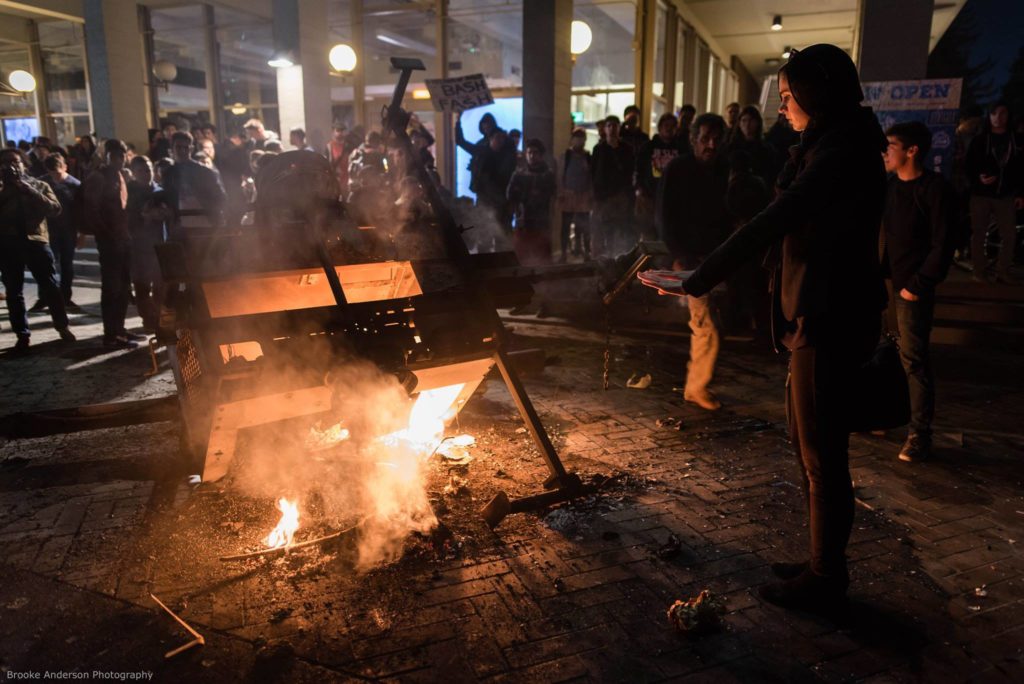 Berkeley Protests, 2017
Not all black blockers engage in property destruction. While one may use black bloc tactics, there are different roles one can play. Groups take into account things such as a person's immigration status, health problems, previous arrest record and the like, and at-risk individuals can engage in low-risk tasks such as being "in charge of legal support in the event of arrests, or responsible for transportation, lodging, water and food supplies, media contacts, psychological support" and whatnot (Douglas-Bowers).
With regards to property damage, for black blockers, the target is the message. Targets are often chosen for their symbolic value (Douglas-Bowers). The use of property destruction by some black blockers can cause problems, such as can be seen in the recent Berkeley protests, where people were protesting the death of Eric Garner and individuals came and broke the windows of a number of banks. This is deeply problematic as it took the attention off the death of Eric Garner and the larger issues surrounding police brutality against the black community, and put the attention on banks. Actions such as these can potentially create a space for the police to justify a crackdown on all protesters (Douglas-Bowers).
Rise Above Movement – RAM
RAM, a violent group based in Southern California, claims more than 50 members, who claim a devotion to athleticism as an aspirational ideal, through which they intend to regenerate Western manhood. Its' group members organize weekend training activities that include boxing and other martial arts. With that, as the video investigation conducted by Propublica (a nonpartisan investigative journalism group) reveals, its members have been implicated in organized violence carried out at protests across the country, including Charlottesville, Huntington Beach, San Bernardino, and Berkeley.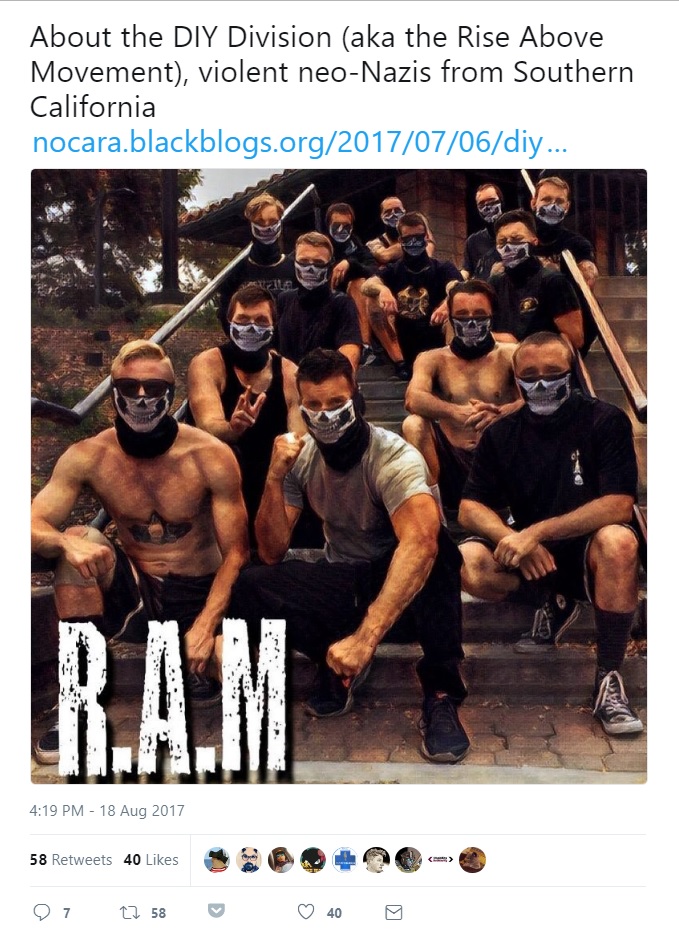 For more on RAM, follow the link to the article and video.
Militias & Anti-Government Groups
Militia organizations are motivated by a variety of ideologies and objectives. These include anti-tax, anti-immigration, survivalist, sovereign citizen, libertarian, land rights, and southern restoration ideologies. What they share in common is a belief in the potential rise of a tyrannical U.S. government, which they believe must be confronted by armed force if necessary.
The extreme right in the United States has long had a fascination with paramilitary groups. Before World War II, right-wing and fascist groups such as the Silver Shirt Legion and the Christian Front marched across America. Later, the Cold War ushered in a new wave of paramilitary organizations like the California Rangers and the Minutemen. In the 1980s, survivalists and white supremacists formed a variety of paramilitary groups ranging from the Christian Patriot-Defense League to the Texas Emergency Reserve to the White Patriot Party (ADL website).
The militia movement is heir to the right-wing paramilitary tradition, but it is heir, too, to another tradition, the anti-government ideology of groups like the Posse Comitatus. The Posse developed an elaborate conspiratorial view of American history and government, one that claimed the legitimate government had been subverted by conspirators and replaced with an illegitimate, tyrannical government. Posse members believed that the people had the power and responsibility to "take back" the government, through force of arms if necessary. As a result, many Posse figures engaged in paramilitary training. Most notable among these was William Potter Gale, a Christian Identity minister who was one of the founders of the Posse (ADL website).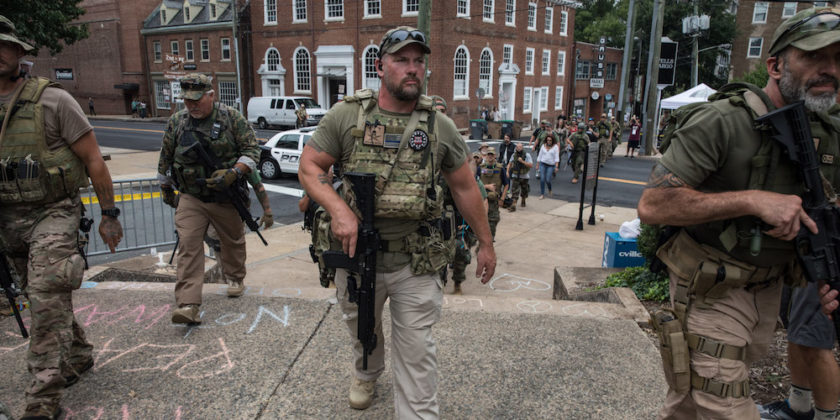 Militia men in Charlottesville Virginia, 2017.
The combination of anger at the government, fear of gun confiscation and susceptibility to elaborate conspiracy theories is what formed the core of the militia movement's ideology. Although there were white supremacists in the movement, and although groups and individuals within the movement often made common cause with or at least tolerated hate groups, the orientation of the militia movement remained primarily anti-government and conspiratorial (ADL website).
Far right militia groups in the United States are diversely constituted, made up of libertarian as well as a diverse array of Ethno-nationalist and Nazi affiliated groups. Many militia groups see themselves as legitimate organizations with legal standing, as authorized by constitutional and statute law, particularly where state and federal law cite legitimate roles for an "unorganized militia." Others take a different view, making claims on the basis of what sometimes called "insurrection theory," which describes the right of the people/body politic to rebel against the government in the face of tyranny. These groups remain firm in their conviction despite the legal precedence set by the 1951 case Dennis vs. the United States. In this decision, the U.S. Supreme Court rejected the insurrection theory, stating that as long as the government provides for free elections and trials by jury, "political self-defense" cannot be undertaken.
In 2016, the Southern Poverty Law Center identified 623 anti-government groups that were active the prior year. Of these groups, 165 were militias and the remainder includes "common-law" courts, publishers, ministries and citizens' groups. This represents more than a 30% increase over prior years. The antigovernment movement, according to SPLC, experienced a resurgence for reasons that attributed to the 2008 election of President Obama, the nation's first black President. This combined with a struggling economy and changing demographics driven by immigration have helped foster growth of the movement.
Antigovernment "Patriot" groups define themselves as opposed to the "New World Order," engage in groundless conspiracy theorizing, or advocate or adhere to extreme antigovernment doctrines. Antigovernment groups do not necessarily advocate or engage in violence or other criminal activities, though some have. Many warn of impending government violence or the need to prepare for a coming revolution. Many antigovernment groups are not racist. And it is worth emphasizing not all anti-government roups are constituted as militias.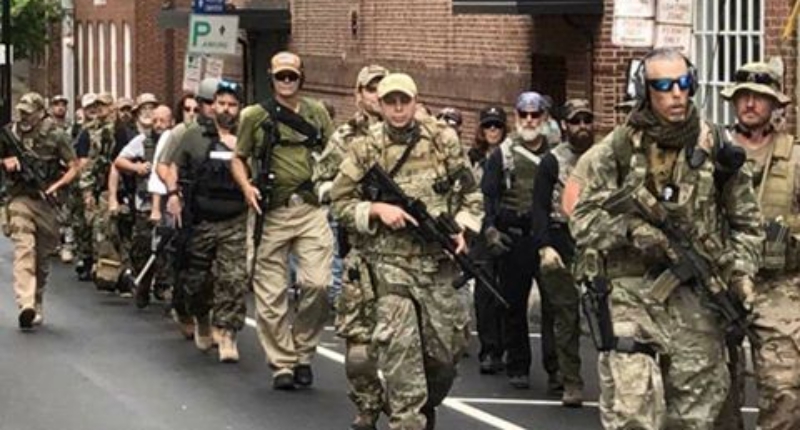 Militia men in Charlottesville Virginia, 2017.
Anti-government and militia groups include a diverse array of organizations that include the Oathkeepers, the Three Percenters, Arizona Border Recon, Hutaree, Fraternal Order of the Alt-Knights, Kentucky State Militia, Ohio Unorganized Militia Assistance and Advisory Committee, Southeastern Ohio Defense Force, Michigan Militia (two factions using the same name), Southern Indiana Regional Militia, Southern California High Desert Militia-and many others. In Pennsylvania, there is the Pennsylvania Military Reserve, the Berks County Patriots, and the Western Pa Liberty Forum.
For a more behind the scenes and intimate look at militia groups, check out the video (produced by Vice Media) on the Three Percent Movement.
Gangs – MS-13
While technically not affiliated with protest movement politics, politicians have recently pointed to MS-13 – an international criminal gang – in their efforts to create a spoiled identity for rival politicians (i.e. 2017 Gillespie vs. Northam race in Virgina).
Originally based in the refugee-swollen neighborhoods of 1980s Los Angeles, the gang spread across the United States, Mexico, Canada, and throughout Central and South America. It is not strictly an urban phenomenon, as its members are diffused throughout the social landscape.
Ethnically speaking, many of the members identify as Central American and, to be more specific, Salvadoran. Their activities have gone a long way in establishing what in Central America is referred to as the "Northern Triangle" – Guatemala, El Salvador, and Honduras — as the most violent place in the world that is not at war.
In the U.S., the highest concentration of gang activity in California, followed by Washington D.C., Houston, New York City, New Jersey, and Boston. Members are known by their distinctive tattoo markings include "MS", "Salvatrucha", the "Devil Horns"), their own gang sign language, and, of course, for their violence.
Minors make up the majority of suspects arrested for killings attributed to MS-13. This has caused many schools, particularly those located in the southern parts of the U.S., to admit students who arrive unaccompanied in the county with caution (and in some cases not admit at all). Whatever the case may be, the lone status of the children potentially leaves them vulnerable to gang recruitment, even if they were unaffiliated upon arrival.
Though their historical roots lie in Central America and the cities of the United States, much of the recent growth of the MS13 has been concentrated in Mexico. The gang is strongest in the border region with Guatemala, especially the state of Chiapas. Drawn by the tens of thousands of Central American migrants seeking illicit passage through Mexico to the United States, MS13 has developed into one of the foremost players in the nation's thriving human trafficking industry.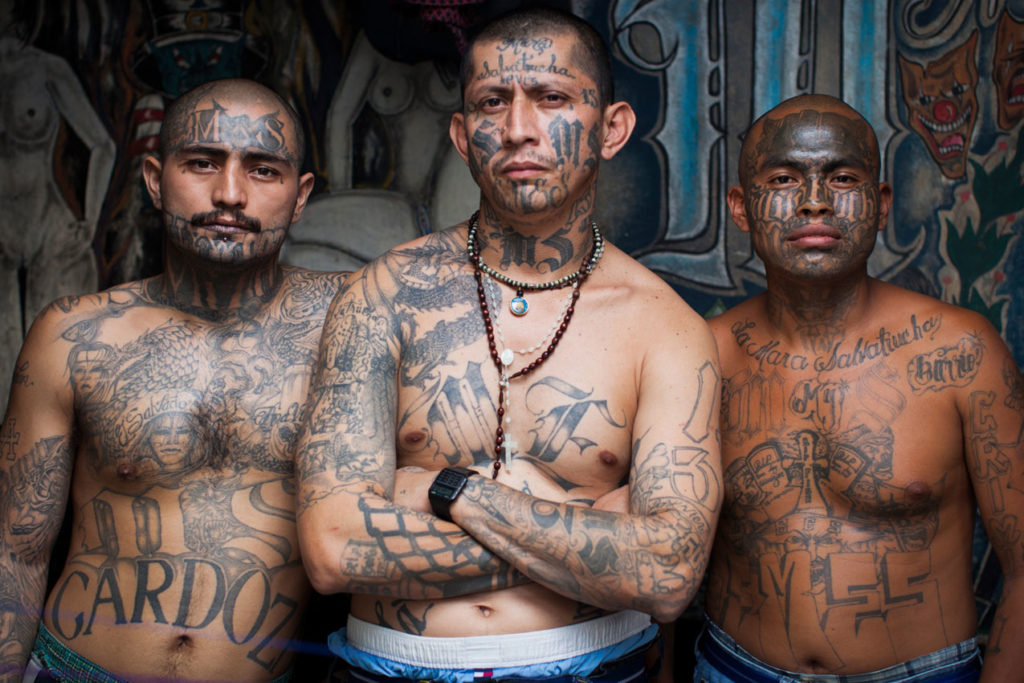 Why Hate Speech is Not "Free Speech" (re-blog from George Lakoff)
Like violence, hate speech can also be a physical imposition on the freedom of others. That is because language has a psychological effect imposed physically — on the neural system, with long-term crippling effects.
Here is the reason:
All thought is carried out by neural circuitry — it does not float in air. Language neurally activates thought. Language can thus change brains, both for the better and the worse. Hate speech changes the brains of those hated for the worse, creating toxic stress, fear, and distrust — all physical, all in one's neural circuitry active every day. This internal harm can be even more severe than an attack with a fist. It imposes on the freedom to think and therefore act free of fear, threats, and distrust. It imposes on one's ability to think and act like a fully free citizen for a long time.
That's why hate speech imposes on the freedom of those targeted by the hate. Since being free in a free society requires not imposing on the freedom of others, hate speech does not fall under the category of free speech.
Hate speech can also change the brains of those with mild prejudice, moving it towards hate and threatening action. When hate is physically in your brain, then you think hate and feel hate, you are moved to act to carry out what you physically, in your neural system, think and feel.
That is why hate speech is not "mere" speech. And since it imposes on the freedom of others, it is not an instance of freedom.
The long-term, often crippling physical effects of hate speech on the neural systems of those hated does not have status in law, since our neural systems do not have status in our legal system — at least not yet. This is a gap between the law and the truth.
George Lakoff is the Richard and Rhoda Goldman Distinguished Professor of Cognitive Science and Linguistics at the University of California at Berkeley, where he has taught since 1972.
Should Protesting Have Limits? Should it be Criminalized?
Although the First Amendment guarantees free speech and protects political protests, this guarantee is not absolute. The government can and does enforce stipulations that it considers reasonable; restrictions over time, place and manner that a peaceable protest can take place. The key here, it was pointed out, is –  What is reasonable? How does one negotiate the fine line between what is reasonable and lawful and what is unreasonable and provocative? And therein lies the problem.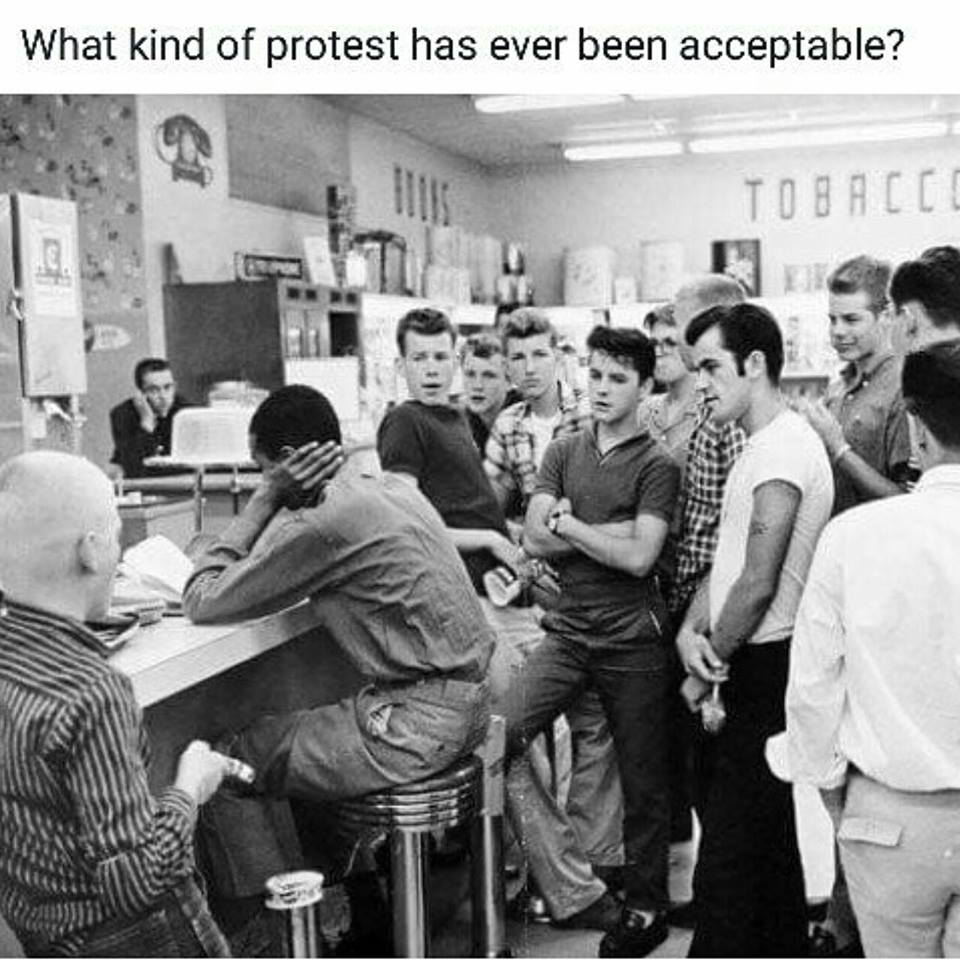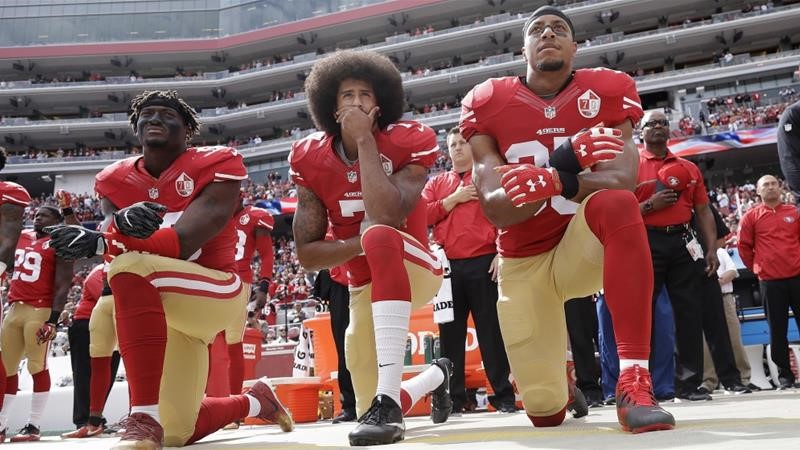 Sources
Washington Post article , by Hawkins
Ciccariello-Maher, George (2017). Decolonizing Dialectics. Durham, North Carolina: Duke University Press.
Unmasking the Blac Bloc: Who They Are, What They Do, How They Work
Anti-Defamation League website
"Just How Much Can the State Restrict a Peaceful Protest," by Braden Goyette ProPublica website
"Flags and Other Symbols Used by Far Right Groups in Charlottesville," SPLC website
Why Hate Speech is Not Free Speech, by George Lakoff
Questions
Have you ever participated in a political protest?
Have you ever been "inconvenienced" by a political protest?
Do you think political protest should be criminalized?
Do you ever find it ever to be the case that you support absolutist interpretations of the 2nd Amendment of the U.S. Constitution (resisting interpretations that propose controls on gun ownership and access to weapons) while at the same time you do not hold similarly absolutist views when it comes to 1st Amendment rights?  If that is indeed the case, how do you  explain the contradiction in thinking?